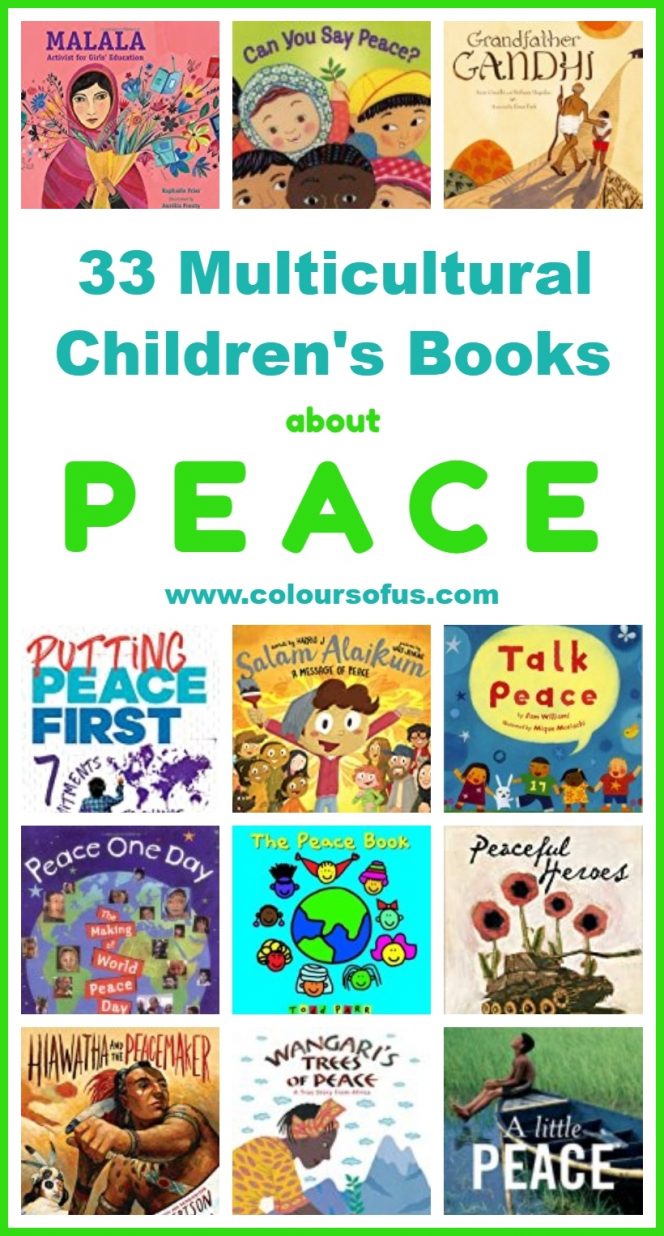 "If we are to reach real peace in the world,
we shall have to begin with the children."
~ Mahatma Gandhi
UPDATED SEPTEMBER 2020!
21st of September is International Peace Day! Declared by the United Nations, it is a day to observe peace and non-violence. All around the world, people celebrate peace with different ceremonies, projects and prayers.
Teach your children understanding and tolerance with these gorgeous multicultural children's books about peace!
---
33 Multicultural Children's Books about Peace
---
Preschool
---
Can You Say Peace?
by Karen Katz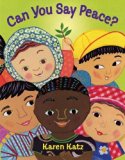 Can You Say Peace? takes readers on a journey around the globe to meet different children and learn about the many different ways to say peace. Karen Katz's signature bright and childlike illustrations are the perfect way to introduce the very young to the concept of peace and this annual day to celebrate it. ~ Diverse – Preschool
---
I've Got Peace In My Fingers
by Susan Salidor
Based on Susan Salidor's song, I've Got Peace In My Fingers. is a joyous book that teaches little readers that all of us, even the youngest, can be makers and messengers of peace. The book can be read, chanted or sung, and the interwoven stories told in pictures give children opportunities to imagine how they, too, can help the world be a kinder, gentler place. Includes an empowering "This book belongs to…" page along with the sheet music for the song.  ~ Diverse – Preschool
Related: 15 Multicultural Children's Books based on famous songs
---
Salam Alaikum: A Message of Peace
by Harris J
"Spread peace on the earth… / Treasure the love, let it surround us / Always be kind, always remind one another / Peace on the earth every day." From "the Muslim Justin Bieber" Harris J comes a picture book that celebrates spreading peace, love, and happiness throughout the world, using the lyrics of his international YouTube hit of the same name. With engaging illustrations, Salam Alaikum celebrates kindness, community and the power of paying it forward. ~ Asian – Preschool
---
Peace is an Offering
by Annette LeBox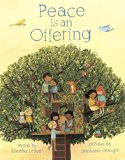 "Peace is an offering. / A muffin or a peach. / A birthday invitation. / A trip to the beach." A diverse group of children finds peace in everyday things, from sunlight shining through the leaves to cookies shared with friends. Peace is an Offering is a warm, comforting poem about finding peace in a community of neighbours. ~ Diverse – Preschool
Related: 26 Multicultural Poetry Books for Children aged 0 to 10
---
Wangari's Trees of Peace: A True Story from Africa
by Jeanette Winter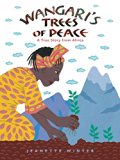 "People are fighting over water, over food…/ we plant the seeds of peace." Wangari's Trees of Peace tells the inspiring story of Kenyan environmentalist, Women's Rights activist and Nobel Peace Prize winner Wangari Maathai. When Wangari returns home from studying in the US, she is shocked to see whole forests being cut down. She starts planting trees and soon inspires great change. ~ African – Preschool
Related: 22 Multicultural Children's Books for Earth Day
---
The Peace Stick
by Nidhi Misra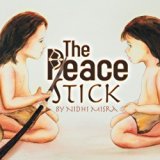 Native American boys Maska and Taima get into an argument over one of the sticks they enjoy playing with. Their father teaches them about a special stick that can actually solve arguments. The Peace Stick is a beautiful book, inspired by the native American legend of The Talking Stick. ~ Diverse – Preschool
---
---
The Peace Book
by Todd Parr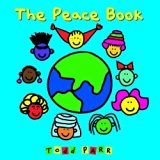 "Peace is making new friends / Peace is giving shoes to someone who needs them / Peace is a growing garden / Peace is having enough pizza in the world for everyone." With Parr's trademark bright and silly scenes, The Peace Book delivers positive and hopeful messages of peace to the youngest readers. ~ Diverse – Preschool
---
Talk Peace
by Sam Williams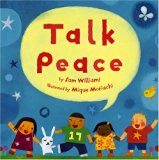 "On the street,/when you meet,/when you eat,…/talk peace." Talk Peace conveys the message that peace starts with your own actions. Starting in the playground and moving outwards to a park, a city, a mountain, and eventually encompassing the globe, each scene is portrayed through stunning artwork.  ~ Diverse – Preschool
---
The Peace Rose
by Alicia Jewell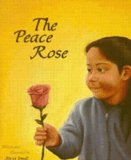 This Montessori book teaches problem solving skills with the use of a peace rose. Three every-day conflicts are presented in simple language and with soft, colourful illustrations. The Peace Rose encourages independent and peaceful conflict resolution in the classroom, at home, or anywhere else. Includes Teachers Guide. ~ Diverse – Preschool
---
Grandfather Gandhi
by Arun Ghandi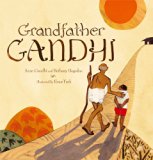 12-year-old Arun travels to India to live in Grandfather Gandhi's village. Like all children, Arun sometimes gets frustrated and erupts in anger. Ghandi teaches his grandson that anger is human and how to turn darkness into light. Grandfather Ghandi is touching personal account carrying a message of peace, brought to life by unique three-dimensional mixed-media collages.  ~ Asian – Preschool
Related: 40+ Multicultural Children's Books about Grandparents
---
What Does Peace Feel Like?
by Vladimir Radunsky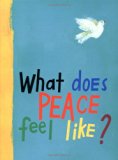 What does peace feel, look, smell, taste, sound like? Ask children from around the world, and they'll tell you it looks "like "something beautiful that goes away but will come back," sounds "like raindrops falling", tastes "like ice cream", or smells "like pizza with onion and sausage that just came out of the oven". Combining children's quotes with playful gouache paintings, bestselling What Does Peace Feel Like? takes a unique look at what peace means for young children. ~ Diverse – Preschool
---
If Peace Is
by Jane Baskwill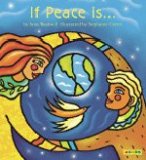 Peace can be a hand waved in friendship, a kind deed done without asking anything in return, or a candle that we light at night to keep the darkness away. In rhyming text and with colourful illustrations, If Peace Is describes all the different things peace can be. ~ Diverse – Preschool
---
---
Elementary School
---
Let There Be Peace on Earth: And Let It Begin with Me
by Jill Jackson & Sy MIller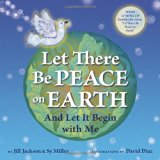 One of the most cherished peace songs, Let There Be Peace On Earth is now for the first time available as a picture book. Caldecott Medal-winning artist David Diaz interpreted Jill Jackson and Sy Miller's lyrics beautifully with luminous illustrations, featuring peace symbols from many cultures. Includes 12-track audio CD. ~ Diverse – Elementary School
---
The General
by Jane Charters
An oldie but goldie! Originally written in 1961, The General sends a timeless message of peace. Ruthless General Jodhpur is set on becoming the most famous general in the world. Until one day he falls off his horse, only to discover the beauty of nature. The next morning the General tells his army that from now on they will no longer fight but instead work hard to make their country the most beautiful in the world. ~ Asian – Elementary School
---
A Little Peace
by Barbara Kerley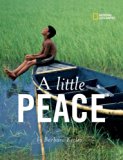 A Little Peace is a stunning National Geographic Children's Books that provides an evocative and thought-provoking view of the world our children will inherit. The book combines photographs from around the world with a simple, reflective message about our responsibilities for finding and keeping peace on the planet. All the photos are reproduced in miniature at the back with geographic, historic, and cultural details. ~ Diverse – Elementary School
---
The Forgiveness Garden
by Lauren Thompson
A long time ago and far away–although it could be here, and it could be now–a boy threw a stone and injured a girl. For as long as anyone could remember, their families had been enemies, and their towns as well, so it was no surprise that something bad had happened. Hate had happened. Revenge had happened. And that inspired more hate and more calls for revenge. But this time, a young girl decided to try something different… Inspired by the original Garden of Forgiveness in Beirut, Lebanon, and the movement that has grown up around it, The Forgiveness Garden is a timeless parable that shows readers a better way to resolve conflicts and emphasizes the importance of moving forward together. ~ Asian – Elementary School
---
The Peace Bell
by Margi Preus
Yuko's grandmother remembers that when she was a little girl many years ago in Japan, her town's beautiful temple bell was taken away to be used as scrap metal for the war. She thought she'd never see it again. After the war the bell was brought to America by a U.S. Navy crew who found it abandoned in a Japanese shipyard. The bell was later returned to Japan as a gesture of friendship between the former warring countries. Told in evocative prose, The Peace Bell is an inspiring story based on the American-Japanese Friendship Peace Bell. ~ Asian – Elementary School
Related: 30 Asian & Asian American Children's Books for Ages 0 to 18
---
Amazing Peace
by Maya Angelou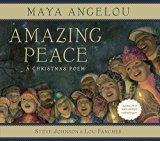 Angelou's moving Christmas poem, which she first read at the 2005 White House tree-lighting ceremony, comes alive in this beautiful children's book. The book depicts a family celebrating the holidays with their community – rich and poor, black and white, Christian, Muslim, and Jewish. Amazing Peace gives children a message of hope, peace and community. Includes an audio CD of the author reading the poem aloud. ~ Diverse – Elementary School
---
What Will You Do for Peace? Impact of 9/11 on New York City Youth
by Faith Ringgold (Introductioin)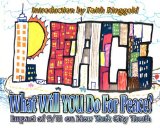 What Will You Do For Peace documents the 9/11 experiences of New York City youth. In their own powerful words and images, young people from different cultures call for peace and understanding. Faith Ringgold guided the young people throughout the creative process, helped select the artwork and wrote the introduction. ~ Diverse – Elementary School
Related: Author Spotlight: Faith Ringgold
---
The Seed of Compassion
by His Holiness The Dalai Lama
For the first time ever, Nobel Peace Prize Laureate His Holiness the Dalai Lama addresses children directly, sharing lessons of peace and compassion. One of today's most inspiring world leaders was once an ordinary child named Lhamo Thondup. In a small village in Tibet, his mother was his first great teacher of compassion. In everyday moments from his childhood, young readers begin to see that important lessons are all around us. With simple, powerful text and vibrant illustrations, The Seed of Compassion offers guidance and encouragement to young children. ~ Asian – Elementary School
---
The Children's Peace Book
by Jolene DeLisa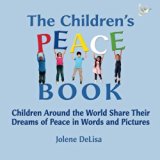 In words and pictures children around the world share their dreams of peace in this touching book. The author writes in her introduction: "Put a group of children together and they overcome language and culture and quickly learn how to be friends. We must learn from them." The Children's Peace Book contains messages of hope, stunningly illustrated with drawings from children around the world. ~ Diverse – Elementary School
---
---
Peace
by Wendy Anderson Halperin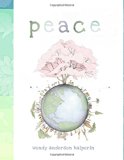 "For there to be peace in the world, there must be peace in nations". Based on the Tao Te Ching, this lyrical picture book ponders the eternal question: How can we bring peace to the world? Powerful words of wisdom – including quotes from famous peacemakers – intertwined with intricate pencil-and-watercolour artwork make Peace a unique and uplifting children's book. ~ Diverse – Elementary School
---
Somewhere Today: A Book of Peace
by Shelley Moore Thomas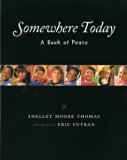 "Somewhere today… someone is being a friend instead of fighting." With poetic text and vibrant photographs, Somewhere Today shows simple ways to make the world a better place, from visiting someone who is old to teaching a little sister to ride a bike, or sharing an experience with a friend from a different culture. ~ Diverse – Elementary School
---
The Peace Tree from Hiroshima
by Sandra Moore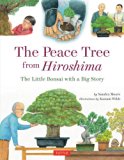 Based on true events, award-winning The Peace Tree from Hiroshima is told by a little bonsai tree called Miyajima. The bonsai lived with the same family in the Japanese city of Hiroshima for more than 300 years before being donated to the National Arboretum in Washington DC in 1976 as a gesture of friendship between America and Japan. ~ Asian – Elementary School
---
Peace Begins With You
by Katherine Scholes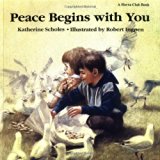 "What is peace? / Where does it come from? / How can you find it? / And how can you keep it?" Peace Begins With You explains in simple terms the concept of peace, why conflicts occur, how they can be resolved, and how to protect peace. The muted, subtle paintings complement the prose perfectly. ~ Diverse – Elementary School
---
Malala: Activist for Girls' Education
by Raphaele Frier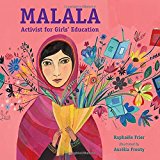 Beautifully illustrated Malala: Activist for Girls' Education is the latest picture book about the brave girl from Pakistan. Malala Yousafzai stood up to the Taliban and fought for the right for all girls to receive an education. At age 15, the Taliban attempted to kill Malala, but even this did not stop her activism. At age 18, Malala became the youngest person to be awarded the Nobel Peace Prize for her work. ~ Asian – Elementary School.
---
Peace One Day
by Jeremy Gilley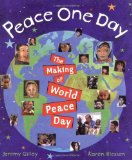 One day, Jeremy Gilley had an idea: There should be one day each year when the world stops fighting and celebrates peace. So he traveled the globe to meet with leaders such as Kofi Annan, Amre Moussa, Shimon Peres, and His Holiness the Dalai Lama. Peace One Day describes how the 21st of September became World Peace Day and shows that a single person can make a difference in the world. ~ Diverse – Elementary School
---
Peaceful Heroes
by Jonah Winter
Too often, the word "hero" is reserved for warriors who fight with weapons. Renowed picture book biographer Jonah Winter writes of another kind of hero, a peaceful hero, who is willing to die for a cause, but never to kill for a cause. From the ultimate hero, Jesus of Nazareth, to the ordinary man who saved Rwanda, Paul Rusesabagina, Peaceful Heroes brings children the inspiring stories of some of the bravest people in history. ~ Diverse – Elementary & Middle School
Related: 18 Multicultural Children's Books about Fear and Courage
---
Hiawatha and the Peacemaker
by Robbie Robertson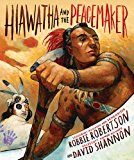 Brave Mohawk warrior Hiawatha has lost his family in battle and wants revenge. But then the Peacemaker appears. He wants to unite the warring tribes and chooses Hiawatha to help him communicate his message of peace. Musical icon Robbie Robertson shares the powerful story of Hiawatha and the Peacemaker in an accessible way for children. Includes a CD featuring a new, original song by Robbie Robertson. ~ Diverse – Elementary & Middle School
Related: 32 Native American Children's Books
---
Peaceful Pieces: Poems and Quilts About Peace
by Anna Grossnickle Hines
This evocative collection of poems, illustrated by beautiful handmade quilts, explores peace in all its various and sometimes surprising forms: from peace at home to peace on a worldwide scale to peace within oneself. Pondering the meaning of peace and its fleeting nature, Peace compels young readers to discover and act upon peace. Includes short biographies of eight peacemakers. ~ Diverse – Elementary & Middle School
Related: 40 Multicultural Poetry Books for Children
---
---
Middle School
---
Putting Peace First: 7 Commitments to Change the World
by Eric David Dawson
At just eighteen, Eric David Dawson co-founded the non-profit Peace First based on the idea that young people can change the world for the better. Twenty-five years later, Peace First has reached millions worldwide, teaching young people how to create real change. Using the inspiring stories of real life peacemakers, Putting Peace First highlights different aspects of peacemaking, from 'Opening Your Heart' to 'Taking a Stand'. With clear, step-by-step explanations of how each peacemaker achieved their goals, this book is the perfect guide for aspiring young peacemakers. ~ Diverse – Middle School
---
Paths to Peace: People Who Changed the World
by Jane Breskin Salben
With stirring quotes set within a stunning collages, Paths To Peace introduces sixteen peacemakers from different eras and parts of the globe — from Mahatma Gandhi to Cesar Chavez, from Aung San Suu Kyi to Dr.Wangari Maathai. Many started on their path to peace during childhood, and they all challenge readers to think about improving the lives of others. Includes art notes, a glossary, a bibliography, further reading, and an index. ~ Diverse – Middle School
---
High School
---
I Am Malala
by Malala Yousafzai & Patricia McCormick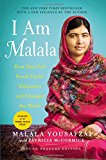 From a young age, Malala stood up for what she believes. Growing up in a region of Pakistan the Taliban had taken control of, she fought for her right to education. In 2012 she survived being shot point-blank on the bus home from school. Malala is a symbol of peaceful protest and continues to speak internationally. She is the youngest ever Nobel Peace Prize winner. I Am Malala is the Young Readers Edition of Malala's bestselling memoir that makes this courageous girl's inspiring story accessible to teenagers. Includes exclusive photos and material.
Related: The 10 Best Multicultural Young Adult Novels of 2016
---
 *You can buy any of the books on this site from Amazon USA, CAN or UK by clicking on the book titles or covers*
---
---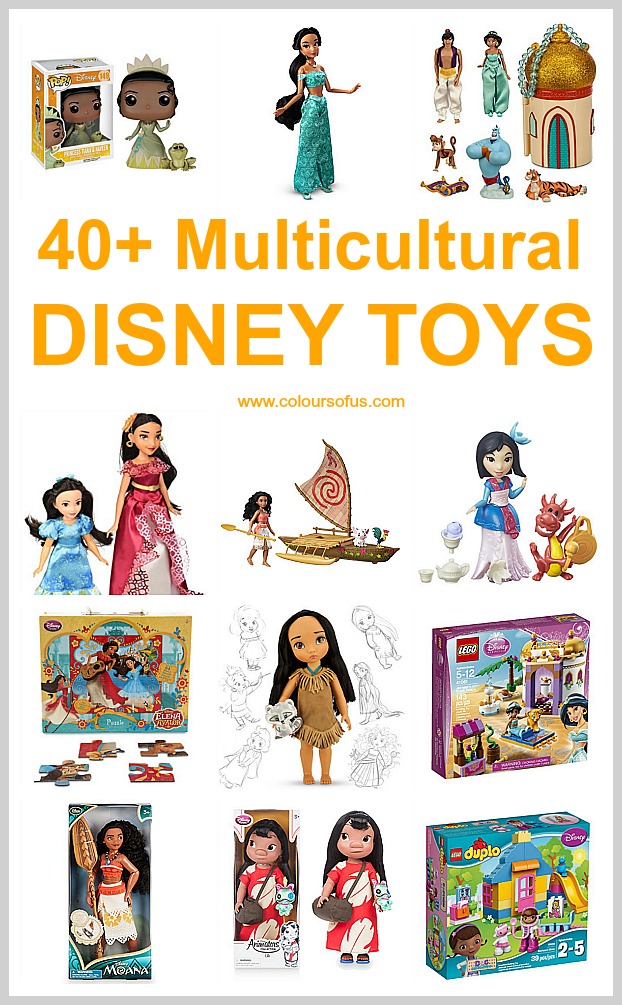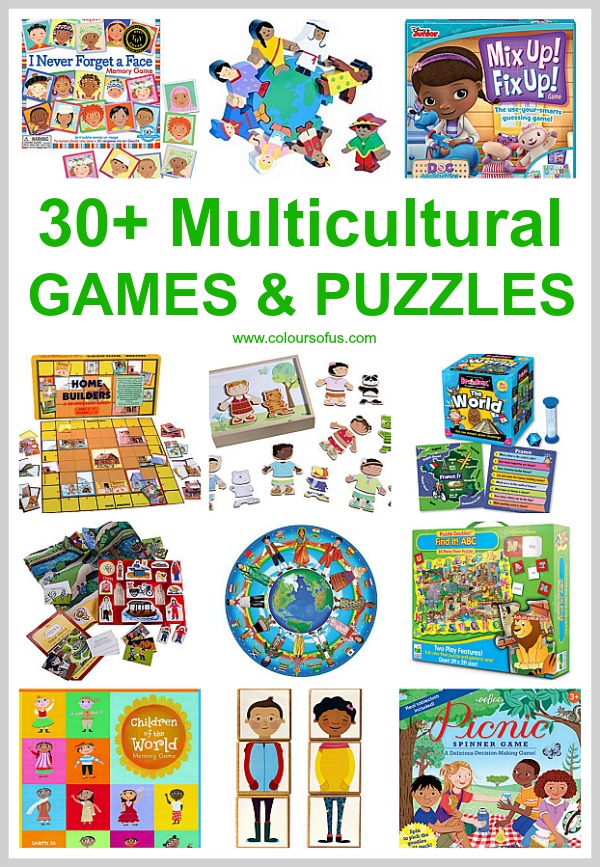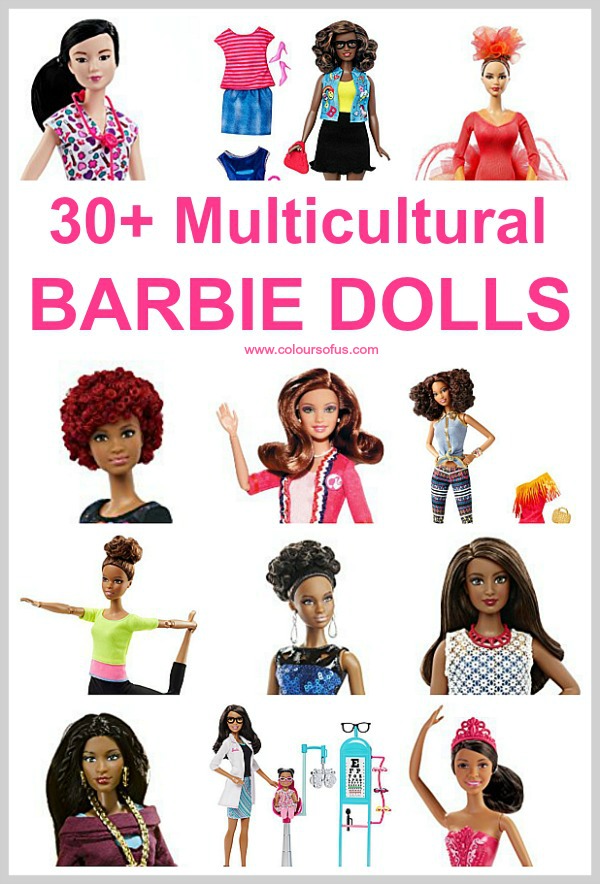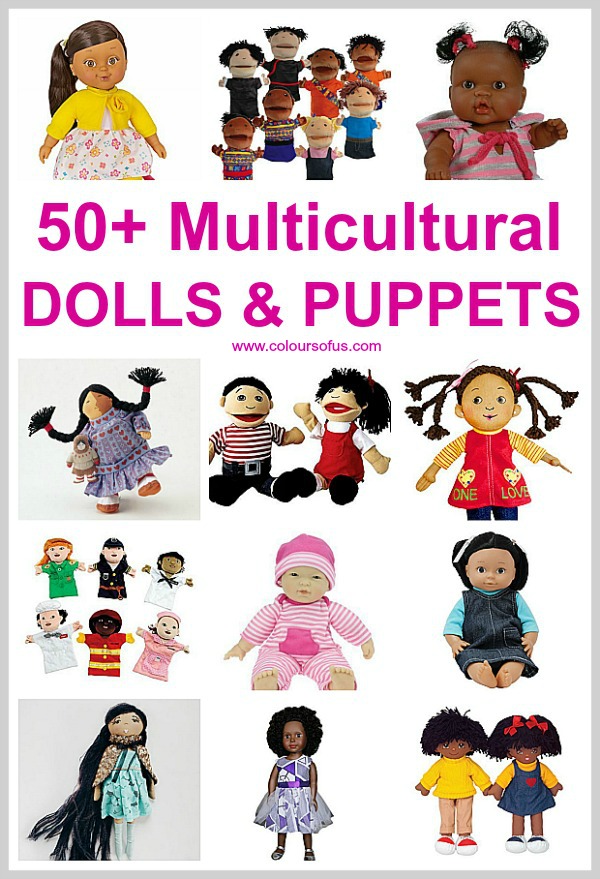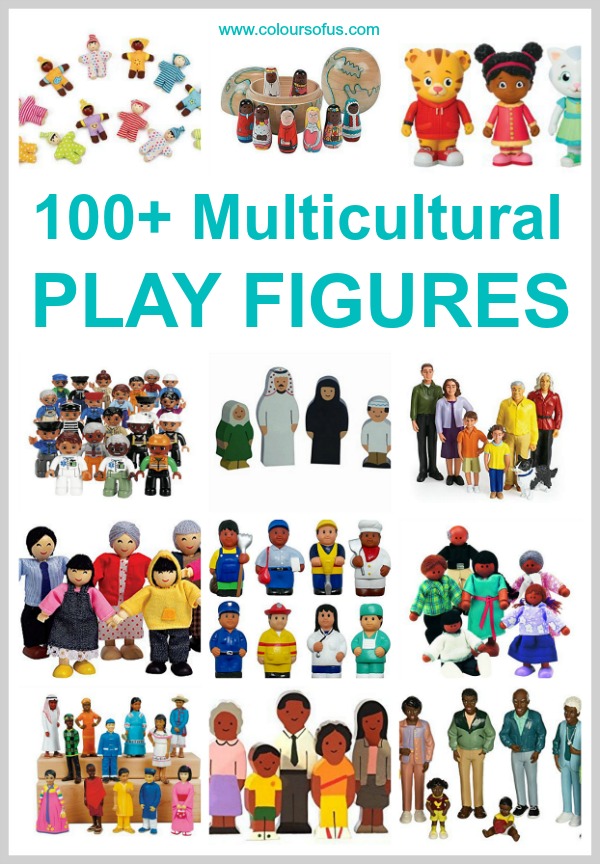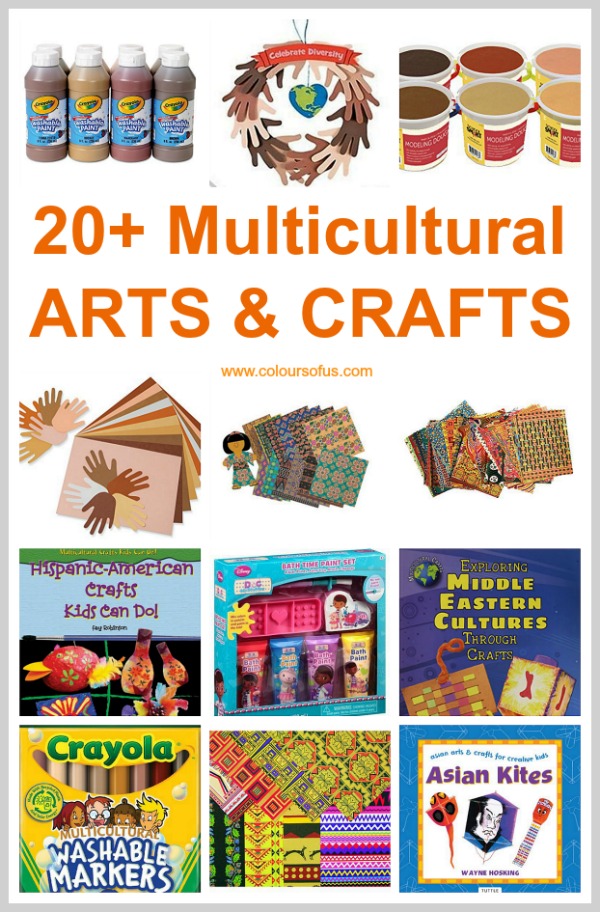 ---