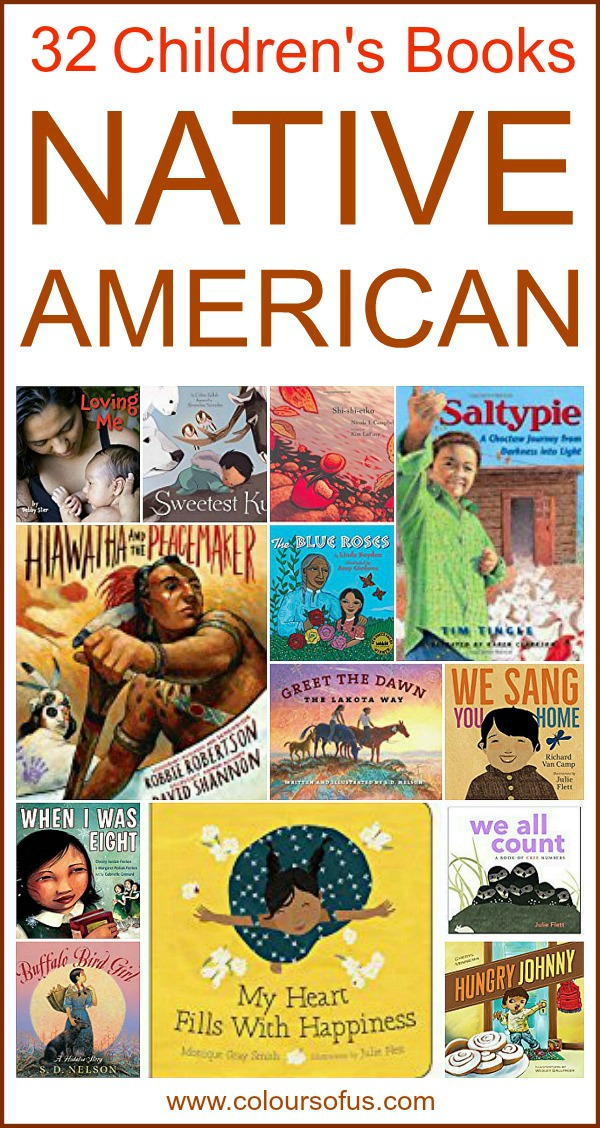 "I see a time of Seven Generations
when all the colors of mankind will gather under the Sacred Tree of Life
and the whole Earth will become one circle again."
~ Crazy Horse
November is Native American Heritage Month! Established in 1990, it is a month of events and celebrations to pay tribute to the rich ancestry, traditions and contributions of Native Americans.
Teach your children about Native American culture with these stunning children's books!
And don't forget to enter the huge book giveaway at the end of the post!
---
32 Native American Children's Books
---
Babies & Toddlers
---
Little You
by Richard Van Camp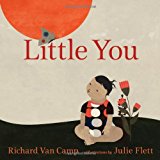 "Little you, little wonder / Little wish, gentle thunder / You are life and breath adored / You are us and so much more." Little You is a warm and tender celebration of babies and parental love. The gently rhyming poetic text is perfectly complemented by the arty collage-style illustrations. Written by a Native American, this gem won the 2016 American Indian Youth Literature Award for Picture Books. ~ Babies & Toddlers
---
Welcome Song for Baby
by Richard Van Camp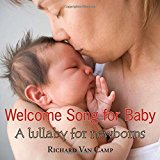 "Dear One / Cherished One / Loved One / You have made the world beautiful again." From renowned First Nations storyteller and award-winning author Richard Van Camp comes this lyrical lullaby. Complemented with stunning photographs, Welcome Song for Baby is a perfect first board book for newborns. ~ Babies & Toddlers
More multicultural lullabies: 11 Multicultural Lullabies
---
Loving Me
by Debby Slier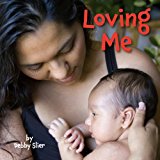 Loving Me features expressive photographs of multi-generational Native American families. From a gentle kiss from mom and a hug from dad, to a playful romp with an older brother and reading with grandpa, babies and toddlers will enjoy looking at the loving family interactions in this warm book about love and diversity. ~ Babies & Toddlers
---
My Heart Fills with Happiness
by Monique Gray Smith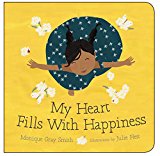 "My heart fills with happiness when…I smell bannock baking in the oven." My Heart Fills With Happiness is a warm and cheerful celebration of the small  moments and simple pleasures in life. This beautifully illustrated board book encourages children everywhere to reflect on what makes them happy. ~ Babies & Toddlers
---
---
We Sang You Home
by Richard van Camp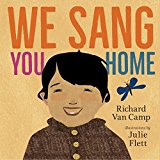 Published last month, this sweet and lyrical board book is sure to become a family favourite! Written by internationally renowned author Richard Van Camp and illustrated by award-winning illustrator Julie Flett, We Sang You Home celebrates the bond between parent and child in gentle rhyming text. ~ Babies & Toddlers
---
We All Count A Book of Cree Numbers
by Julie Flett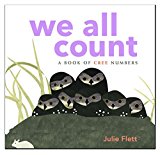 Canadian based Cree/Metis artist Julie Flett wrote and illustrated this gorgeous board book about Cree numbers. We All Count teaches little ones about numbers and their pronunciation and provides insight into contemporary Cree life whilst giving a meaningful message (we all count!). ~ Babies & Toddlers
---
Zoe and the Fawn
by Catherine Jameson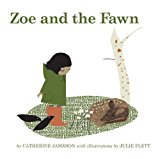 When Zoe finds a lone fawn in the forest, it takes her on an adventure in the search for its mother. Who could the mother be? A bunny? A fish? Zoe and the Fawn is a sweet and beautifully illustrated picture book. Little ones will love following Zoe and her father as they encounter many woodland animals and learn their Native names. ~ Babies & Toddlers
---
Sweetest Kulu
by Celina Kalluk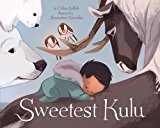 Award-winning Sweetest Kulu is a lyrical bedtime poem written by internationally acclaimed Inuit throat singer Celina Kalluk. Based on the Inuit values of love and respect for the land and its animal inhabitants. Baby Kulu receives blessings in the form of gifts from Caribou, Snow Bunting, Narwhal, Land, Sun, and Wind. ~ Babies & Toddlers
---
---
Preschool
---
When We Were Alone
by David Robertson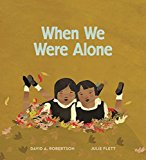 Due to be released in March 2017, When We Were Alone is a story about a difficult time in history, about empowerment and strength. A young girl is curious about her grandmother's long braided hair, coloured clothing and different language. Her grandmother tells her about life in a residential school, where all of these things were taken away from her. ~ Preschool
---
Mama, Do You Love Me?
by Barbara M Joossen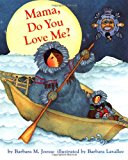 Mama, Do You Love Me? is a stunningly illustrated picture book with a warm and tender story line. The universal and timeless story of a child testing the limits of her independence and a mother who reassuringly proves that a parent's love is unconditional and everlasting is a perfect book for little ones. ~ Preschool
For a more in-depth review, go to Multicultural Book of the Month: Mama, Do You Love Me?
---
Thunder Boy Jr.
by Sherman Alexie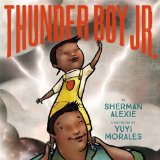 Thunder Boy Jr. dreams of having his own unique name rather than being named after his dad. He'd love a name that says something cool about him, like Touch the Clouds, Not Afraid of Ten Thousand Teeth, or Full of Wonder. Together with his dad he eventually picks the perfect name. With lyrical text and enchanting illustrations, Thunder Boy Jr celebrates the warm relationship between a Native American father and his son. ~ Preschool
More books about fathers: 40 Multicultural Children's Books about Fathers
---
Hungry Johnny
by Cheryl Kay Minnema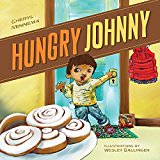 Johnny likes to "eat, eat, eat!" But he has to wait patiently before it is his turn. First, there is the long drive to the community center, then an even longer Ojibwe prayer, and then he still has to wait some more as the elders eat first. Hungry Johnny is a warm story about a young boy who – with the help of his loving grandmother – learns about gratitude, patience, and respect. ~ Preschool
---
---
Powwow's Coming
by Linda Boyden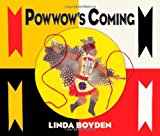 "Powwow's coming, hear the beat? / Powwow's coming, dancing feet. / Powwow's coming, hear the drum? /Powwow's coming, everyone!" With engaging poem and colourful cut-paper collages, Powwow's Coming offers a thoughtful look at the meaning of powwow's in a contemporary Native American community. ~ Preschool
---
When the Shadbush Blooms
by Carla Messinger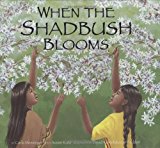 Traditional Sister and Contemporary Sister, each from her own time, tell the reader of life as a Lenape Indian girl. Some things have changed but many have stayed the same: fishing for shad, picking ripe berries, being with family and listening to stories. With expressive illustrations and simple text, When The Shadbush Blooms is a warm book about traditions and change. ~ Preschool
---
SkySisters
by Jan Bourdeau Waboose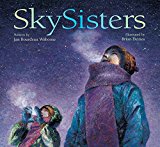 Two Ojibway sisters set off across the frozen north country to see the SkySpirits' midnight dance. Following their grandmother's advice ("wisdom comes on silent wings"), they silently experience their surroundings and patiently wait for the arrival of the SkySpirits. With stunning oil-on-canvas paintings, SkySisters is an atmospheric story that captures the chill of a northern night, the warmth of family bonds and the radiance of a child's wonder. ~ Preschool
---
Wild Berries
by Julie Flett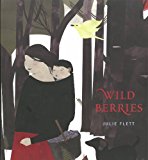 A little Cree girl and her grandmother set out to pick wild berries ("pikaci-m­­inísa"). On their way through the woodlands they meet ant, spider, and fox, and after they have filled their bucket, they leave some berries for the birds. Beautifully illustrated and sprinkled with Cree words, Wild Berries is a quiet celebration of family and nature. ~ Preschool
---
---
Elementary School
---
Kunu's Basket: A Story from Indian Island
by Lee DeCora Francis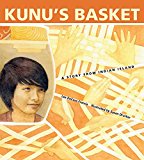 Kunu wants to make a pack basket, like all the men on Indian Island. But it is difficult and he gets frustrated. Just when he is about to give up, his grandfather intervenes. Kunu's Basket is a CCBC Choice of 2013 book about family bonds and traditions, as well as about being patient and gentle with yourself. Includes an author's note about the basket making tradition of the Penobscot Nation culture. ~ Elementary School
---
Saltypie: A Choctaw Journey from Darkness into Light
by Tim Tingle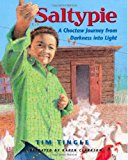 Saltypie tells the author's family story from their life in Oklahoma Choctaw country to their move to Texas. Spanning 50 years, this heartfelt picture book describes the family's hardships, from the grandmother's orphan days at a boarding school to the hostility his grandparents encountered in their new home in Pasadena. ~ Elementary School
---
Greet the Dawn: The Lakota Way
by S. D. Nelson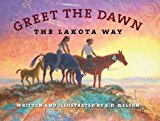 Animals and humans alike greet the dawn by gazing at the sun and marvelling at the colours, sounds, and smells. In the Lakota culture dawn is a time to celebrate with a smiling heart, to start a new day in the right way, excited for what might come. With bright artwork, Greet The Dawn: The Lakota Way teaches young readers to seize the new opportunities each new day offers. ~ Elementary School
---
Rock and Roll Highway: The Robbie Robertson Story
by Sebastian Robertson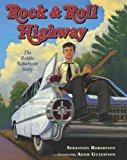 Canadian guitarist and songwriter Robbie Robertson has been named one of Rolling Stone's top 100 guitarists of all time. Growing up as the child of a Mohawk Indian mother and a Jewish professional gambler, Robbie developed an interest in music, fueled by reservation storytelling. In Rock and Roll Highway his son, Sebastian, tells the story of his father's legendary journey through music, from his childhood to his rise to fame as the founder of The Band. A truly inspirational story of a young person's passion and determination to follow his dream! ~ Elementary School
---
Buffalo Bird Girl: A Hidatsa Story
by S. D. Nelson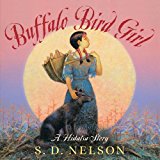 This award-winning picture book biography tells the childhood story of Buffalo Bird Woman – a Hidatsa Indian born around 1839. With beautiful original artwork and archival photographs, Buffalo Bird Girl is a moving account of the lost way of life of a Native American community on the shores of the Missouri River. ~ Elementary School
---
---
The Star People: A Lakota Story
by S.D.Nelson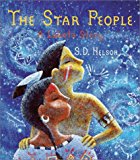 Another stunning picture book by award-winning author S. D. Nelson (who is also a member of the Standing Rock Sioux tribe in the Dakotas)! Based on a Lakota legend, The Star People tells the story of Sister Girl and her brother Young Wolf who get lost in the prairie. With guidance from the stars, the siblings must find their way home. Nelson's expressive traditional artwork brings the heartwarming story to life. ~ Elementary School
---
The Apple Tree 
by Sandy Tharp-Thee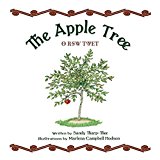 A Cherokee boy plants an apple seed, already seeing the apple tree it is meant to be. But the little tree is not so sure. Young and impatient, it begins to doubt its calling after apples fail to appear that first fall. How can the boy convince the tree to give the seasons the time to work their magic? The Apple Tree is a sweet book with a reassuring message, told in English and Cherokee. Includes a Cherokee syllabary. ~ Elementary School
---
The Blue Roses
by Linda Boyden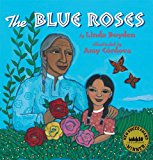 Every spring Rosalie and her grandfather plant new seeds that blossom into bright roses. Rosalie asks for a blue rose bush, to represent the sky, but Papa tells her that roses do not come in blue. When he dies the following winter, Rosalie's blue rose bush comes to her in her dreams. With gentle text and magical images, award-winning The Blue Roses is a story of love, transcendence and the natural cycle of life. ~ Elementary School
---
Shi-shi-etko // Shin-chi's Canoe
by Nicola I. Campbell
Shi-shi-etko spends her last days before being sent to residential school treasuring the beauty of her world: The dancing sunlight, the tall grass, the tadpoles in the creek, her grandfather's paddle song. She gathers memories for safekeeping, and her family shares valuable teachings that they want her to remember. With richly hued illustrations, Shi-shi-etko is a moving story based on the Canadian history of the government sending Native children away to residential schools.
At the new school, Shi-shi-etko reminds her younger brother, Shinchi, that they can only use their English names and that they can't speak to each other. For Shin-chi, life becomes an endless cycle of church mass, school, and work. He finds solace at the river, playing with his tiny cedar canoe, a gift from his father, and dreaming of returning home. Shin-chi's Canoe is a heartfelt story about a devastating chapter in First Nations history. ~ Elementary School
---
When I Was Eight
by Christy Jordan-Fenton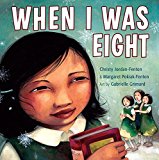 Strong-willed Olemaun wants to learn to read and persuades her father to let her go to residential school, despite his concerns. At the Catholic-run school, the Inuit girl is stripped of her Native identity, humiliated and treated harshly. Olemaun remains undaunted and draws the attention of one nun who tries to break her spirit. When I was Eight is a stunning picture book adaptation of the bestselling memoir Fatty Legs, a story about a remarkable girl and the power of the human spirit. ~ Elementary School
---
Dragonfly Kites
by Tomson Highway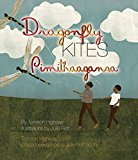 Released earlier this year, Dragonfly Kites is the third book in the magical 'Songs of the North Wind' trilogy. Joe and Cody, two young Cree brothers, are spending the summer exploring their world by one of the hundreds of lakes in northern Manitoba. Their favourite activity is flying dragonfly kites. In their dreams, the brothers soar through the skies with their kites. Written in English and Cree, this simple story about the power of imagination is brought alive by Julie Flett's signature clear and colourful illustrations. ~ Elementary School
More from the 'Songs of the North Wind' trilogy: Fox on the Ice, Caribou Song
---
---
Middle School
---
Fatty Legs
by Christy Jordan-Fenton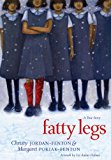 Eight-year-old Olemaun Pokiak is determined to learn to read and persuades her father to let her attend a residential school, despite his concerns. At school Raven, a black-cloaked nun immediately dislikes the strong-willed Inuit girl and tries to break her spirit. But in the end, it is the brave Olemaun who gives the Raven a lesson in the power of human dignity. Fatty Legs is an inspiring account of one girl's determination and strength, complemented by expressive illustrations and archival photos.  ~ Elementary School, Middle School
---
Crossing Bok Chitto: A Choctaw Tale of Friendship & Freedom
by Tim Tingle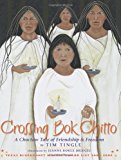 While searching for blackberries, young Choctaw Martha breaks her village's rules against crossing the Bok Chitto to the plantation on the other side. She befriends the slaves, and later helps a family escape across the river to freedom. Crossing Bok Chitto is a moving story of friendship across cultures in 1800s Mississippi, beautifully complemented by dramatic paintings. ~ Elementary School, Middle School
---
Hiawatha and the Peacemaker
by Robbie Robertson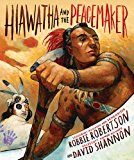 Hiawatha is a brave Mohawk warrior who has lost his family in battle and wants revenge. But then one day the Peacemaker appears. He wants to unite the warring tribes and chooses Hiawatha to help him communicate his message of peace. Musical icon Robbie Robertson shares the powerful and inspiring story of Hiawatha and the Peacemaker in an accessible way for children. Includes CD featuring a new, original song by Robbie Robertson. ~ Elementary School, Middle School
---
In the Footsteps of Crazy Horse
by Joseph Marshall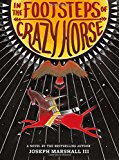 Jimmy McClean' father is part white and part Lakota, and his mother is Lakota. Over summer break Jimmy embarks on a journey with his grandfather, Nyles High Eagle. While on the road, his grandfather tells him the story of Crazy Horse, one of the most important figures in Lakota and American history. Expertly intertwining fiction and non-fiction, award-winning In the Footsteps of Crazy Horse is a moving chapter book about heritage and identity. ~ Middle School
---
 *You can buy any of the books on this site from Amazon USA, CAN or UK by clicking on the book titles or images*
---
---
Welcome to our third annual celebration of Native American Heritage Month! All month long we'll be sharing posts about sharing these rich cultures with kids. Find our full schedule of posts below, and don't forget to link up your own as well! We're also having a giveaway (see below for details and to enter!) You can find even more ideas on our Native/Indigenous Cultures Pinterest board:
Follow Multicultural Kid Blogs's board Native/Indigenous Cultures on Pinterest.
November 4
Open Wide the World on Multicultural Kid Blogs: Native American Heritage Month and Free Trilingual Printable
November 9

Kid World Citizen
November 11
Colours of Us
November 14
Crafty Moms Share
November 16
Crafty Moms Share

November 18
LarabeeUK
November 21
La Clase de Sra. DuFault on Multicultural Kid Blogs
November 23
Gianna the Great
November 25
Kelly's Classroom
November 28
All Done Monkey
November 30
Creative World of Varya
Giveaway
Grand Prize
From MotherTongues: Himdag Walk in Balance T-Shirt (women's or unisex, S-XL) US & Canada shipping only
From Quarto Knows: Native North Americans by Joe Fullman & History of Indian Tribes of North America, 3 Volume Set by McKenney and Hall US shipping only
From Abrams Books: Sitting Bull: Lakota Warrior and Defender of His People by S.D. Nelson, In the Footsteps of Crazy Horse by Joseph Marshall III, & Hiawatha and the Peacemaker by Robbie Robertson & illustrated by David Shannon US shipping only
1st Prize
From Firefly Books: Ojibwa: People of Forests and Prairies, Iroquois: People of the Longhouse, & Encyclopedia of Native Tribes of North America all by Michael G. Johnson US & Canada shipping only
From Daria Music: Set of 2 Dance Whistle Kits from Crazy Crow Trading Post US shipping only
From Wisdom Tales Press: Red Cloud's War: Brave Eagle's Account of the Fetterman Fight by Paul Goble & Indian Boyhood: The True Story of a Sioux Upbringing by Charles Eastman (Ohiyesa) US shipping only
2nd Prize
From Wisdom Tales Press: Indian Boyhood: The True Story of a Sioux Upbringing by Charles Eastman (Ohiyesa), Custer's Last Battle: Red Hawk's Account of the Battle of Little Bighorn by Paul Goble, & Horse Raid: The Making of a Warrior by Paul Goble US shipping only
From Interlink Books: Pocket Timeline of Ancient Mexico by Penny Bateman US shipping only
From Kid World Citizen: Machu Picchu Lesson: Teach about the Incas in Peru! Reading, Crossword, Coloring (English & Spanish versions)
Share Your Posts
---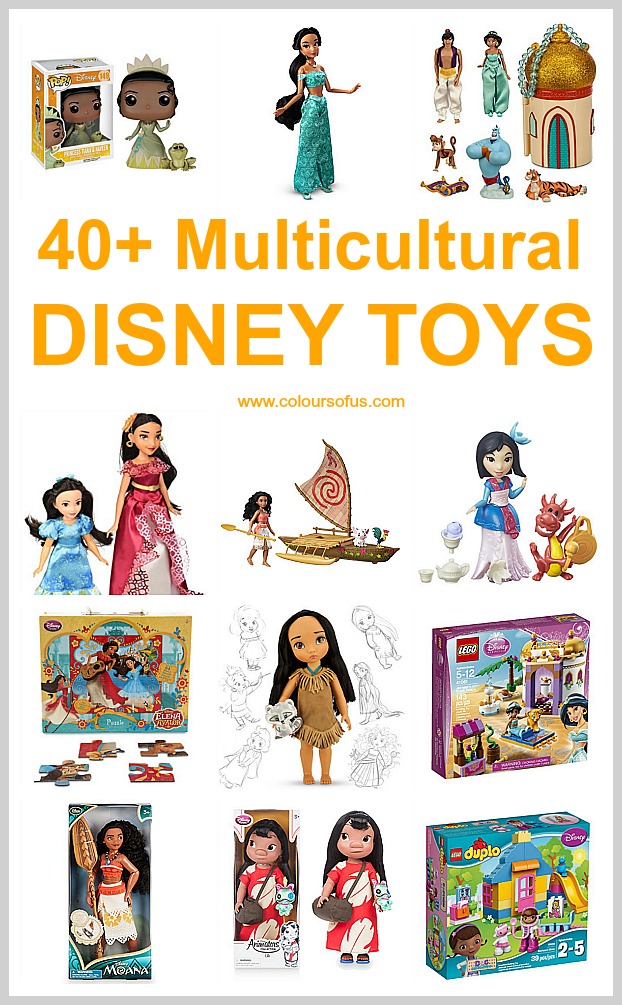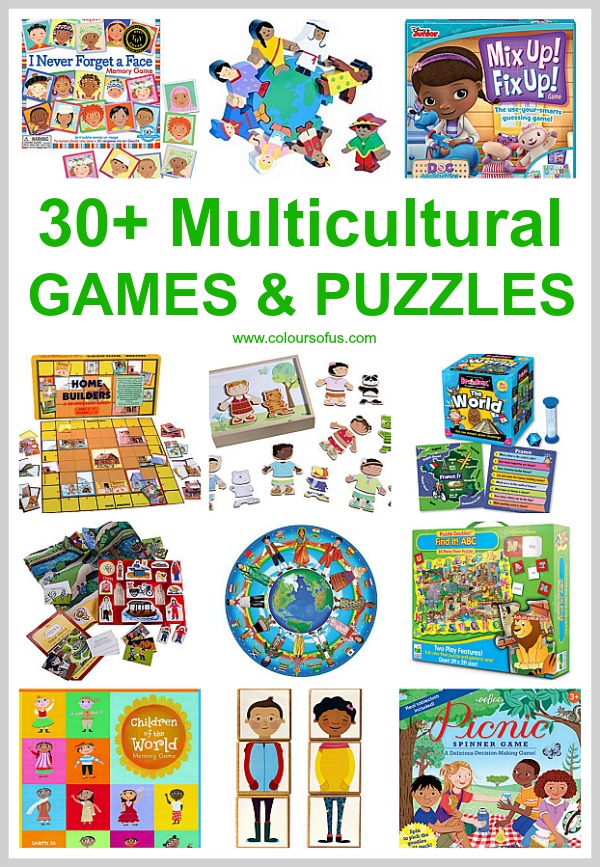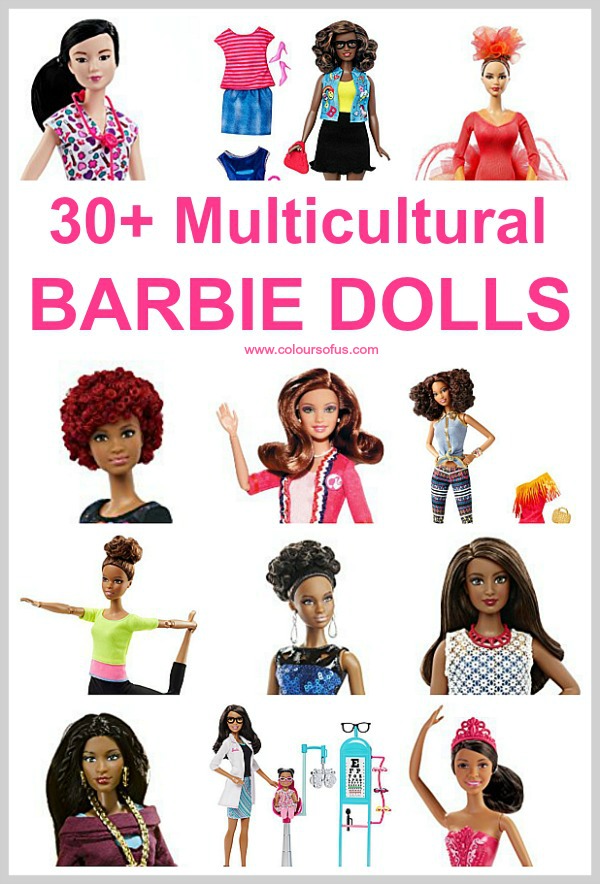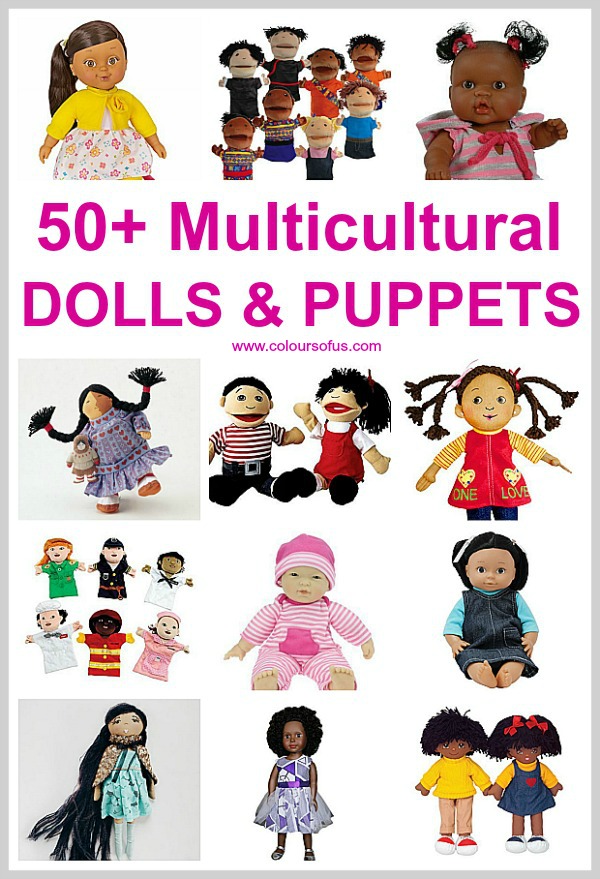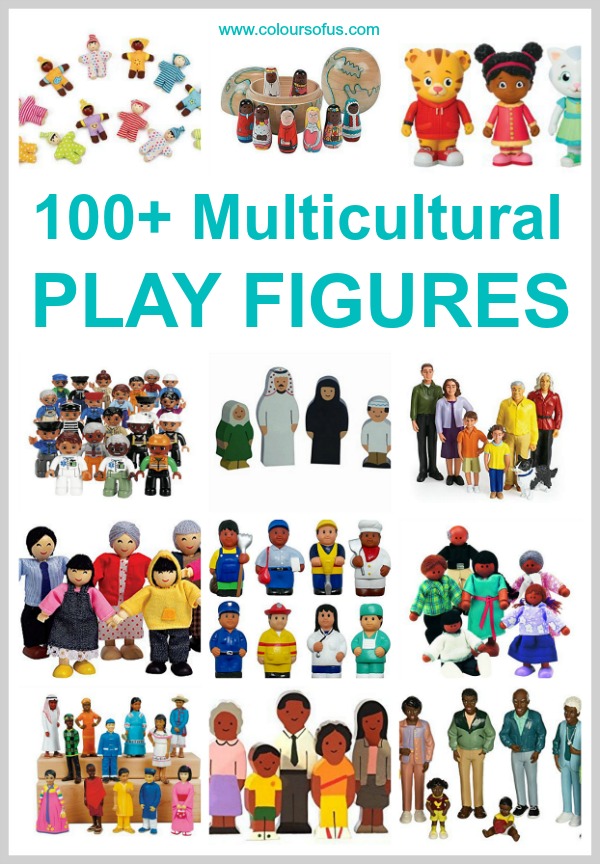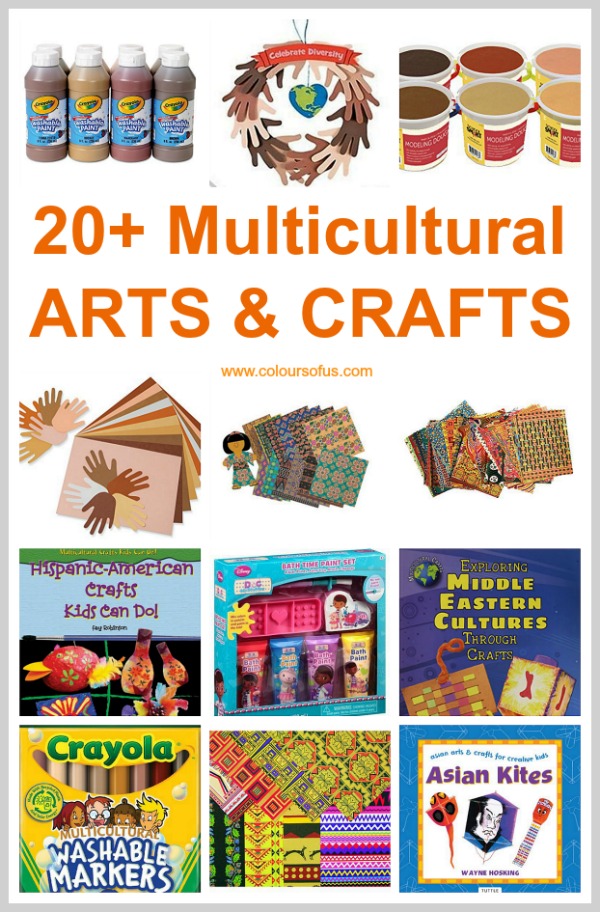 ---