Hispanic Multicultural Children's Books – Middle School
Multicultural Children's Books for ages 10 to 13, featuring Hispanic or Hispanic American characters
---
Tortilla Sun
by Jennifer Cervantes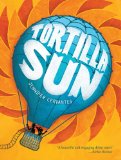 12-year-old Lizzy is not happy having to spend the summer with her grandmother in a remote village in New Mexico. But soon she enjoys her loving Nana's company and the enchanted athmosphere of a village frozen in time. Lizzy also starts to  uncover the mystery surrounding her father who died before she was born. Tortilla Sun is a gentle story about family, friendship and dealing with the past.
---
El Lector
by William Durbin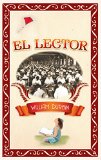 In the immigrant community of Ybor City 13-year-old Bella wants to become a lector, just like her grandfather. He reads novels, the newspaper and union news to the workers in a cigar factory. But this is the time of the Depression, where workers and owners clash, and racial tensions rise and jeapordize Bella's plans for the future. In rich detail El Lector is an accessible middle school novel that brings to life the immigrant culture of Ybor City during the Depression.
---
Ask My Mood Ring How I Feel
by Diana Lopez
In the summer before Eighth Grade a mood ring helps Erica keep track of her changing and often overwhelming feelings. She is happy when she is with her friends, jealous of her genius little sister, and extremely worried when her mother is diagnosed with breast cancer. In a desperate attempt to help, Erica makes a promise to God in exchange for her mom's health. Skillfully balancing emotional and funny moments, Ask My Mood Ring How I Feel is an authentic portray of a family under strain.
---
Confetti Girl
by Diana Lopez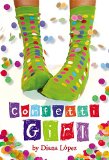 Her pants always being too short, tall Lina has a sock obsession. Whilst navigating typical middle school problems, Lina also tries to figure out some bigger questions. Why does her dad seem to care more about books than her? Why is her best friend's divorced mother obsessed with making cascarones (confetti filled eggshells)? And most of all: Why did her mom die last year? With Spanish phrases sprinkled throughout, Confetti Girl is a realistic novel about a young girl growing up and coming to terms with difficult changes in her life.
---
The Dreamer
by Pam Munoz Ryan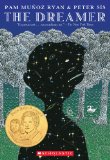 Inspired by poet Pablo Neruda's childhood, this is the story of young Neftali who hears the call of a mysterious voive. Despite being ridiculed, he knows he must follow it. Award-winning The Dreamer takes the reader on a magical journey through the lush rain forest, wild sea and persistent Chilean rain to the source of the voice. Includes some of Neruda's poetry.
---
Esperanza Rising
by Pam Munoz Ryan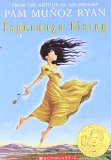 Based on the life of the author's grandmother, this is the story of young Esperanza who has to flee from her rich life on a Mexican ranch during the Great Depression. Now living in a camp for Mexican workers in California, she experiences hard labour, poverty and hostility for the first time. Esperanza Rising is a captivating story about immigration, assimilation and a young girl's growth in the face of change and adversity.
---
Caminar
by Skila Brown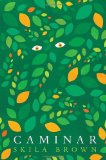 Set in 1981 during Guatemala's Civil War, this is the story of young Carlos who has to flee when soldiers invade his village. Separated from his mother, he joins a band of guerillas and tries to make his way to his grandmother's mountain village. Caminar is a gripping and moving story of a young boy's loss, survival and growth, written entirely in free-verse poetry.
---
How Tia Lola Came to (Visit) Stay
by Julia Alvarez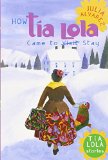 Dealing with his parents' divorce and being the only Latino in his class, 10-year-old Miguel is not thrilled when his aunt comes to visit from the Dominican Republic. But when flamboyant Tia Lola arrives, she brings love, laughter and a spice for life with her. She doesn't worry about not fitting in, and Miguel learns that what's most important is to be yourself. How Tia Lola Came to (Visit) Stay is a delightful and often hilarious story about family and finding your place living with two cultures.
---
Call Me Maria
by Judith Ortiz Cofer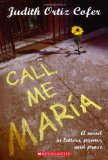 Call Me Maria tells the story of a young Puerto Rican girl living in a basement apartment in New York. With her mother still in Puerto Rico and her father being the super of their building, Maria tries to find her place in an unfamiliar culture. Written in letters, poems and prose, this is a powerful middle grade novel about a young girl who finds her voice through writing letters and poetry.
---
90 Miles to Havana
by Enrique Flores-Galbis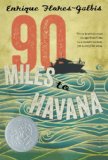 Based on the author's own experience as a child refugee, this compelling historical novel is set around the evacuation of 14,000 children from Cuba to the U.S. in 1961. Being separated from his parents and his brothers, young Julian has to adjust to the harsh life in a refugee camp in Miami. 90 Miles to Havana is a heart-wrenching story about loss, betrayal and hope.
---
The Color of My Words
by Lynn Joseph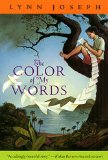 In the Dominican Republic 12-year-old Ana Rosa dreams of becoming a writer but only the President is allowed to write books. When the girl's life is disrupted by two major events, she finds her voice and learns that words have the power to transform the world around her. Young readers of lyrical The Color of my Words will be inspired by Ana Rosa's talent and determination.
---
Maximilian & the Mystery of the Guardian Angel
by Xavier Garza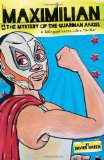 11-year-old Maximilian is a passionate fan of lucha libre, Mexican masked wrestling. In the summer before Sixth Grade, he falls over the railing at a match, leading to a thrilling adventure during which he makes an astonishing discovery. Colourful cartoon-style illustrations and well-written action scenes make bilingual Maximilian & the Mystery of the Guardian Angel an appealing book for middle grade boys.
---
Return to Sender
by Julia Alvarez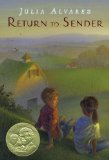 When 11-year-old Tyler's father is injured in a tractor accident, his family is forced to let undocumented Mexican laborers run their Vermont farm. Tyler soon befriends the workers' daughter, Mari, with whom he shares an interest in stargazing. Can their friendship survive when immigration agents raid the farm and imprison Mari's parents? Told through alternating viewpoints of Tyler and Mari, Return to Sender is a contemporary immigration story without easy answers but full of hope.
---
*You can buy any of the books on this site from Amazon USA, CAN or UK by clicking on the book titles or covers*
---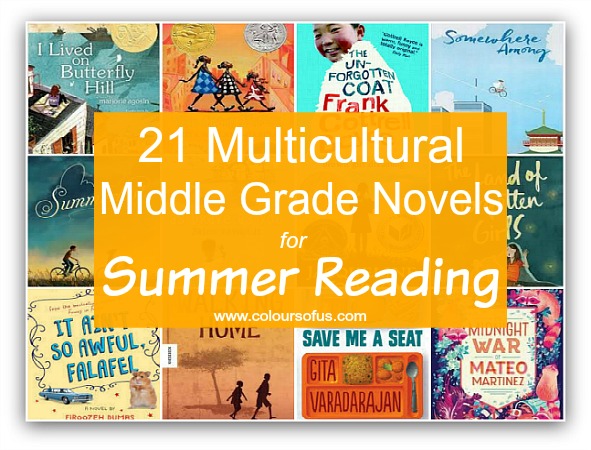 ---
More books with Hispanic or Hispanic American characters:
---