---
Multicultural Children's Books – Babies & Toddlers

Multicultural Children's Books for ages 0 to 3, featuring children and families of diverse ethnicities

---
Global Babies// Global Baby Girls // Global Baby Boys
by Global Fund for Children
Every baby LOVES to look at photos of other babies! The Global Babies series features colourful photos of adorable babies from across the world. Global Baby Girls
puts baby girls in the spotlight, celebrating their strength, diversity, and potential. Global Baby Boys features beautiful photographs of little boys of diverse ethnicities.
---
Babies Around the World
by Puck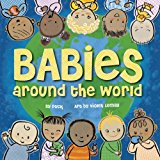 Babies Around The World is an adorable board book that makes its way across the planet over the course of a day, showing babies greeting in each other in eight different languages. The journey starts on a sunny day in New York City and ends on a beautiful San Francisco night, with stops in Mexico City, Rio de Janeiro, London, Paris, Cape Town, Cairo, Beijing, and Tokyo. ~ Diverse – Babies & Toddlers
More books about children around the world: 25 Multicultural Books About Children Around The World
---
All Fall Down // Pat-a-Cake
by Mary Brigid Barrett
"Spoon potatoes in a mound, plopping green peas all around. Plunk spoon and cup atop the plate, daddy reaches out—too late!"All Fall Down puts a fresh spin on a familiar rhyme by celebrating the lightly destructive fun of building things up and then sending them flying. Pat-a-Cake
is a sweet take on the old nursery rhyme asking, if you can pat a cake, then why not a peach, a pickle or a fuzzy caterpillar? Vibrant illustrations bring the singsong text to life in thesecolourful board books.
---
Splash! // Smile! // Peek-A-Boo!
by Roberta Grobel Intrater
Another series featuring photos of expressive multicultural baby faces. Have some fun splashing about with the adorable babies in Splash!, share a smile with the cutie pies in Smile! or play a game of peek-a-boo with the little ones in Peek-A-Boo!
! Striking photos and simple rhyming text will make this series a firm favourite.
---
Ten Little Fingers and Ten Little Toes// Clap Hands // Say Goodnight // Tickle, Tickle
by Helen Oxenbury & Mem Fox
"There was one little baby who was born far away. And another who was born on the very next day. And both of these babies, as everyone knows, had ten little fingers and ten little toes." Born in the hills or in a town, in a tent or on the ice, the bunch of multicultural babies in Ten Little Fingers & Ten Little Toes all have one thing in common—adorable fingers and toes. In Clap Hands the cute chubby babies clap their hands, wave, dance and bang an upside down pot. Say Goodnight
is a short and sweet bedtime story featuring a diverse bunch of sleepy babies. Tickle Tickle follows the babies from playing in the mud to bathing and getting a good tickle before bedtime.The pleasing rhyming text coupled with soft, rounded watercolour illustrations make these books very appealing to babies and toddlers.
---
Everywhere Babies
by Susan Meyers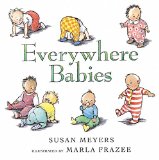 My daughter simply adores Everywhere Babies 
– so much to look at!! Babies of all sizes and colours spill over the pages of this beautiful book celebrating babies' busy lives. Little ones will love the irresistible rhyming text and the soft, expressive watercolour illustrations. A must on any list of multicultural children's books for babies & toddlers!
---
The Mommy Book
by Todd Parr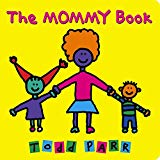 "Some mommies sing you songs. / Some mommies read you stories. / All mommies like to hang out with you!". The Mommy Book celebrates all kinds of moms and what makes each of them special. With his trademark simple text and quirky drawings, Todd Parr created another fun picture book for little ones.
More books about mothers: 14 Multicultural Children's Books about Mothers
---
Little You
by Richard Van Camp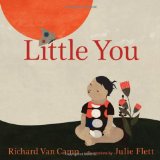 "Little you, little wonder/Little wish, gentle thunder/You are life and breath adored/You are us and so much more." Little You is a warm and tender celebration of babies and parental love.The gently rhyming poetic text is perfectly complemented by the arty collage-style illustrations. Written by a Native American, this gem won the 2016 American Indian Youth Literature Award for Picture Books.
More Native American books: 32 Native American Children's Books
---
The Swing
by Robert Louis Stevenson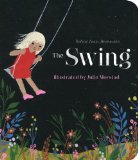 "How do you like to go up in a swing / Up in the air so blue?" Kids everywhere love to swing! This beautiful adaptation of Stevenson's poem The Swing shows children across the globe swinging in different locations. They glide under cherry blossoms, swing above rows of plants and vegetables or on their bellies like superheroes. The magical images and words of this delightful book will have your little one mesmerized.
More poetry books: 26 Multicultural Poetry Books for Children aged 0 to 10
---
10 Trim-the-Tree'ers
by Janet Schulman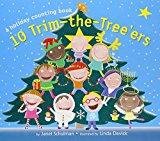 "1 shiny golden star at the very tip top. / 2 strings of flashing lights that just won't stop." Ten little neighbours count their way to Christmas while trimming the huge Christmas tree in their apartment building's lobby. 10-Trim-the-Tree'ers will delight little ones with the fun counting rhymes and the bright, cheerful illustrations.
More books about Christmas: 24 Multicultural Children's Books about Christmas
---
Cuddle // Eat// Move
by Elizabeth Verdick & Marjorie Lisovskis
In case your baby cannot get enough of looking at photos of other babies, the Happy Healthy Baby series is yet another one that features photographs of babies from across the globe. Reach shows babies reaching and interacting with their world, Cuddle depicts the many loving connections that come from touch, Eat features babies enjoying different foods, and Move
follows babies on the move exploring their surroundings. With lively rhyming text and vivid black-and-white photos of babies in action, these four books are sure to draw your little one's attention.
---
Ten Tiny Babies // Ten Tiny Tickles
by Karen Katz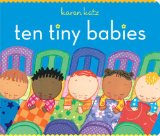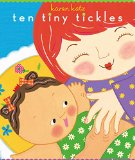 From one tiny baby starting to run to ten sleeping babies tucked into their beds, Ten Tiny Babies follows the activities of a bunch of multiethnic babies throughout the day. From one tiny tickle on a lovely little head to ten twirling tickles on tender tubby toes, Ten Tiny Tickles counts up the number of tickles each family member gives the baby. The rhyming text and counting fun coupled with the bright folk art illustrations makes these books a hit with babies and toddlers.
---
Baby Born
by Anastasia Seun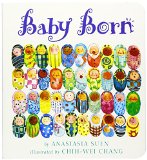 Baby Born follows the first year in the life of a newborn, from birth to crawling and teething to first words and first steps, while the watercolour illustrations highlight the seasons of the year. The simple, gentle rhymes are perfect to read aloud.
---
Books Always Everywhere
by Jane Blatt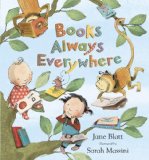 With simple rhyming text and colourful illustrations Books Always Everywhere celebrates books of all shapes and sizes: "Book big / Book small / Book wide / Book tall". A diverse bunch of babies and toddlers explores all the things you can do with books: Stack them to make a chair, pop them on your head as a hat, and of course read them, in the park, at the book store, when it's rainy or when it's sunny.
More books celebrating reading: 15 Multicultural Children's Books celebrating books & reading
---
More More More Said the Baby
by Vera B. Williams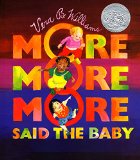 "Here are Little Guy, Little Pumpkin, and Little Bird. Their grownups love them. So will you." More More More Said the Baby is a sweet tribute to babies and the people who love them. Little Guy and his father are white, Little Pumpkin is African-American with a white grandmother, and Little Bird and her mother are both Asian-American. Vibrant gouache paintings illustrate the love in these multiracial families beautifully.
More books with multiracial families: 70+ Picture Books about Mixed Race Families
---
Busy Fingers // Busy Toes
by C.W. Bowie
What I find most striking about these little books are the realistic warm pastel illustrations. Together with the simple rhyming text they celebrate all the things toddlers can do with their Busy Fingers
and their Busy Toes
– reach, paint, squish, wave, tickle, splash and more!
---
Look at Me!
by Rachel Fuller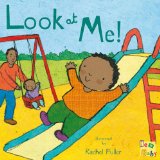 Part of the New Baby series, Look at Me! depicts how the older sibling adjusts to living with the new baby. The simple text and lively illustrations are designed to encourage further dialogue about the new family situation, and all the confusing feelings that come with it.
More books about new siblings: 20 Multicultural Picture Books About New Siblings
---
Eyes, Nose, Fingers, and Toes
by Judy Hindley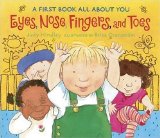 A diverse group of adorable toddlers explores the fun ways they can use their bodies, from stomping their feet to tickling their necks, from winking and hugging to stretching their backs. Eyes, Nose, Fingers & Toes is a fun play-along book with jaunty text and playful illustrations that will appeal to babies and toddlers of all ethnicities.
---
The Family Book
 // It's Okay To Be Different
by Todd Parr
My daughter and I just love Todd Parr's silly and colourful style! The Family Book celebrates the many different types of families, from multicultural families to two-mommy or two-daddy families, from adoptive families to single parent families. It's OK To Be Different offers reassuring yet light-hearted messages about tolerance and appreciating diversity.
---
Best-Ever Big Sister
by Karen Katz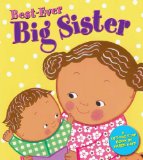 In bright folk-art style spreads with lift-flaps, Best-ever Big Sister compares all the things big sister can but baby cannot do yet, like eating with a fork, using the potty or riding a trike. At the end of this sweet book the big sister lovingly reassures the baby that "one day you'll be big like me". A great book for toddlers in need of a little ego-boost after the arrival of a new baby!
More books about new siblings: 20 Multicultural Picture Books About New Siblings
---
The Night Parade
by Lily Roscoe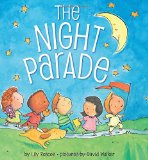 "Have you ever wondered what happens at night / While mothers and fathers lie sleeping? / Children wake up. They climb out of their beds / Some crawling, some running, some leaping. / As the moon shines down they escape into town / To the Night Parade they go sneaking…" Featuring an adorable diverse bunch of toddlers, The Night Parade with its playful verse and colourful illustrations makes for a cheerful and imaginative goodnight read.
More bedtime stories: Top 10 Multicultural Bedtime Stories for Babies & Toddlers
---
Eating the Rainbow
by Star Bright Books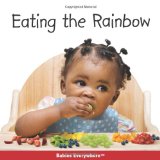 A diverse bunch of adorable babies eats a rainbow of fruits and vegetables. The photos of the multiethnic babies together with the bright colours of the food make Eating the Rainbow an appealing book for the youngest ones.
More books about healthy food: 21 Multicultural Children's Books: Growing Your Own Food
---
Waiting for Baby
by Rachel Fuller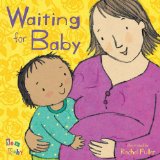 Waiting for Baby is an ideal picture book to prepare toddlers for the arrival of a new baby, showing the delights as well as the downfalls of having a younger sibling. There is no text which promotes conversation and gives parents and toddlers the opportunity to tell their own story.
More books with multiracial families: 70+ Picture Books about Mixed Race Families
---
Little Feminist Board Book Set
by Galison & Emily Kleinman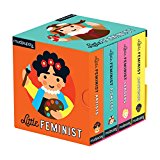 Feminism for the littlest readers! With engaging colourful illustrations and few sentences, Little Feminists introduces babies and toddlers to some amazing female role models. The set of four chunky board books includes artists, leaders, and activists, such as Frida Kahlo, Cleopatra, Harriet Tubman and Malala Yousafza.
More biography collections about amazing women: 30 Diverse Children's Anthologies About Trailblazing Women
---
Ten Little Superheroes
by Mike Brownlow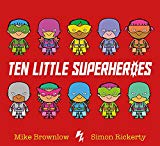 "Ten little Super Kids, flying through the air, / Spot the league of bad guys, plotting in their lair." Ten Little Superheroes is a traditional counting rhyme with a superhero twist. Featuring the cutest little superheroes and colourful illustrations, this book will appeal to the littlest readers. ~ Diverse – Babies & Toddlers
More books about superheroes: 22 Multicultural Children's Books featuring Superheroes
---
Baby's First Words
by Stella Blackstone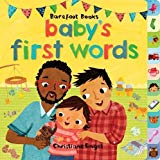 This cute little board book features a city baby whose parents happen to be two dads. With tabs and brief text, Baby's First Words follows the baby's daily activities of a city baby while featuring terms for objects, actions, and sounds. ~ Diverse -Babies & Toddlers
More books with LGBTQIA characters: 18 Multicultural Children's Books featuring LGBTQIA Characters
---
Welcome Song for Baby
by Richard Van Camp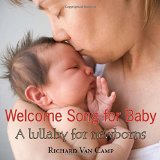 "Dear One / Cherished One / Loved One / You have made the world beautiful again." From renowned First Nations storyteller and award-winning author Richard Van Camp comes this lyrical lullaby. Complemented with stunning photographs, Welcome Song for Baby is a perfect first board book for newborns.
More lullabies: 11 Multicultural Lullabies
More Native American books: 32 Native American Children's Books
---
This Little Light of Mine: A Collection of Joyful Songs
by Tiger Tales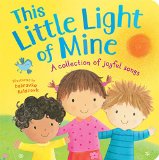 This Little Light of Mine is a colourful collection of favourite songs and poems. The book includes God references on every page and is therefore suitable for Christian families or in Christian settings. Some of the songs featured are: All Things Bright and Beautiful; Lord, Keep Us Safe This Night; The Animals Went in Two by Two; Jesus Loves Me; The Wise Man Built His House; He's Got the Whole World in His Hands; This Little Light of Mine. ~ Diverse – Babies & Toddlers
More books about songs: 15 Multicultural Children's Books based on Famous Songs
---
Recycling Is Fun
by Charles Ghigna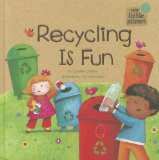 With cute illustrations and simple rhyming text, Recycling Is Fun is a great first Earth Day book for the littlest ones that teaches them how recycling is part of looking after our Earth. An adorable bunch of diverse children have fun while putting paper, plastic, glass and tin in their proper bins.
More books about environmental issues: 22 Multicultural Children's Books for Earth Day
---
Bunny Day
by Michael Scott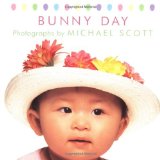 "Sugar-sweet and sunny day – today is happy bunny day!" With playful verse and photos of a diverse bunch of cute babies, Bunny Day is the perfect Easter basket filler for babies and toddlers.
More books about Easter: 15 Multicultural Children's Books about Easter
---
*You can buy any of the books on this site from Amazon USA, CAN or UK by clicking on the book titles or covers*
---
---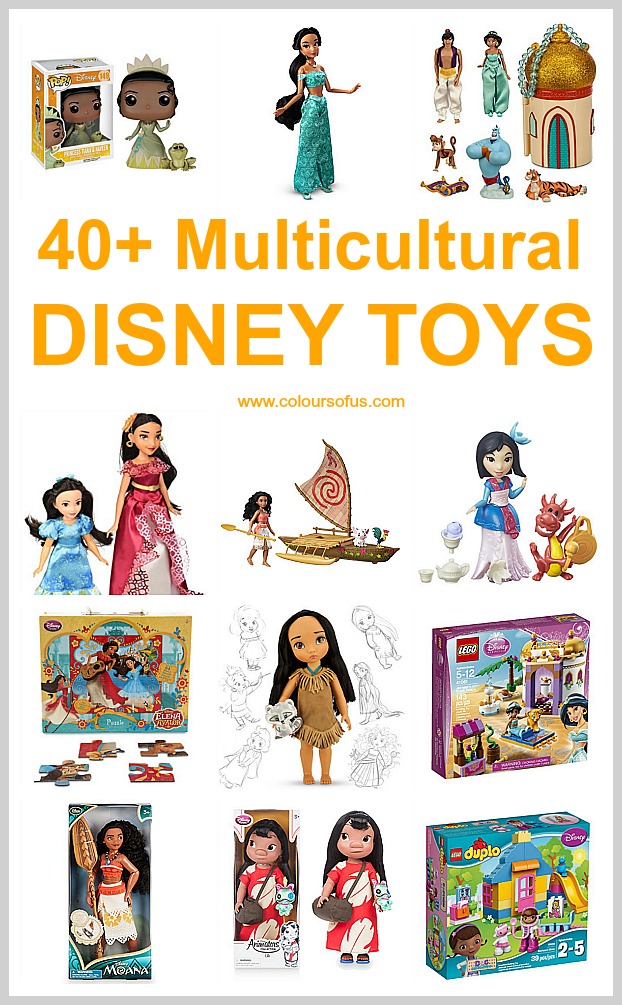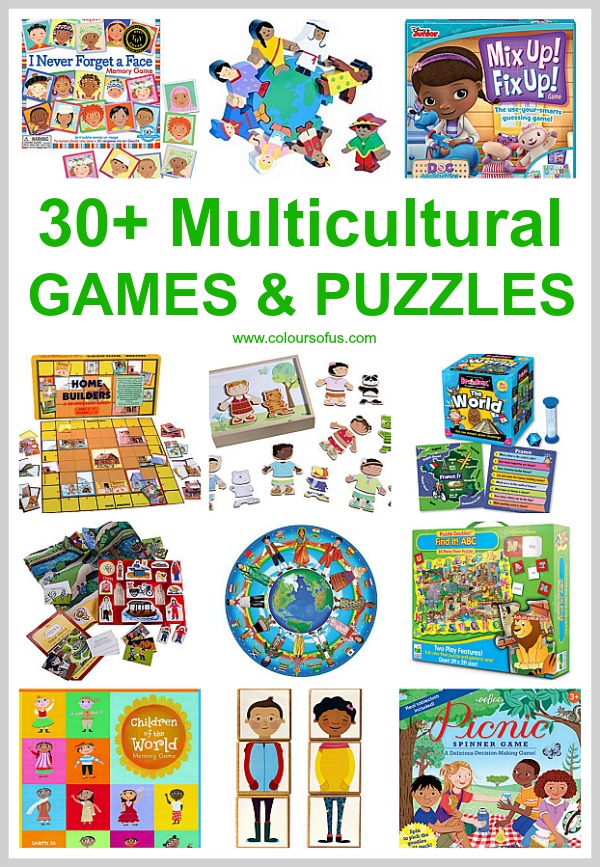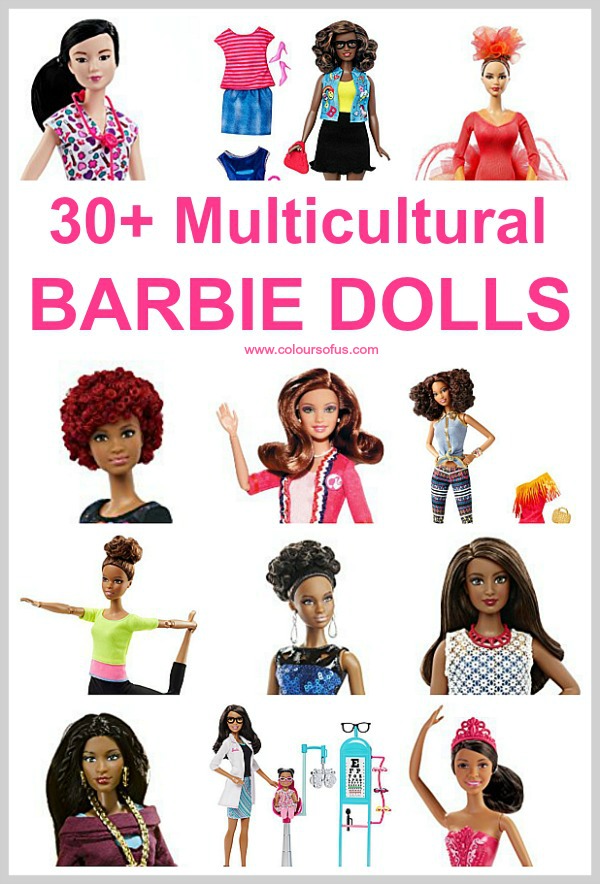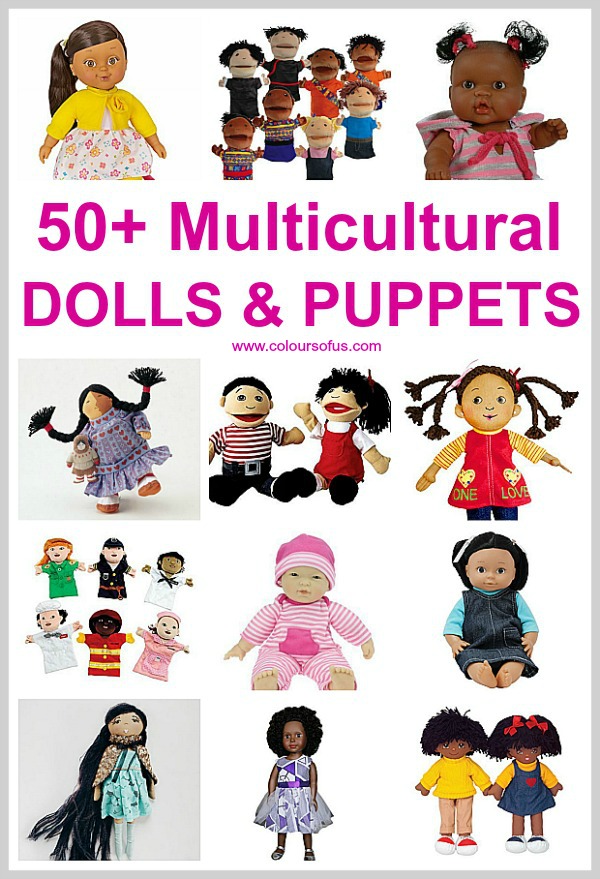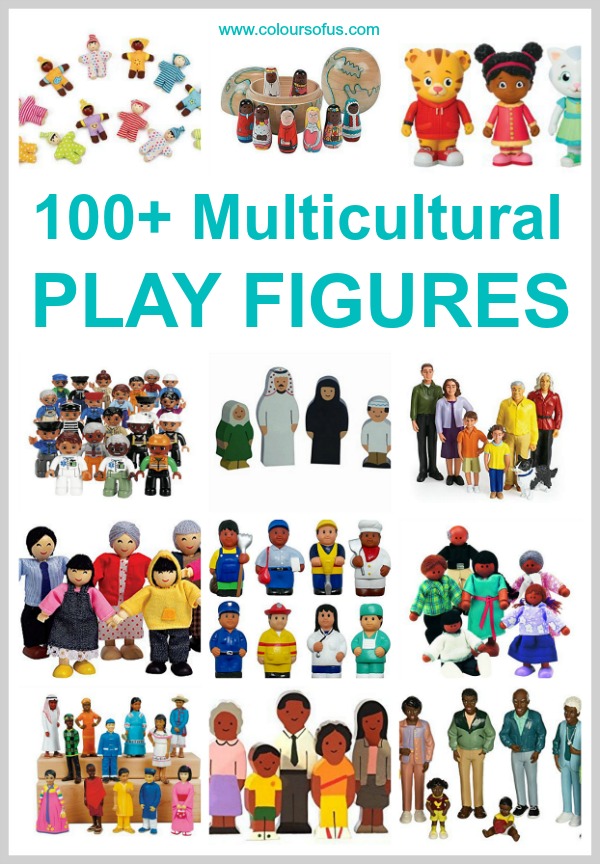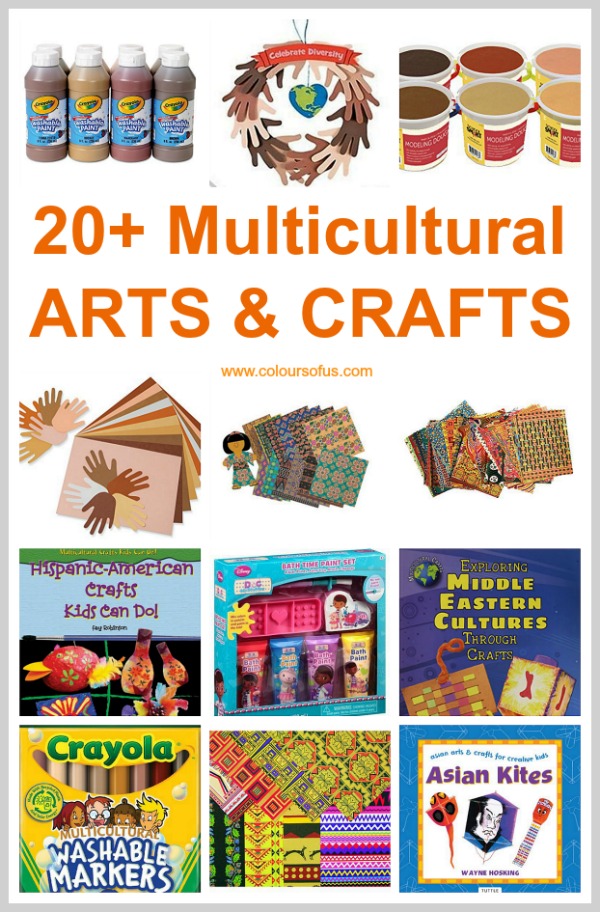 ---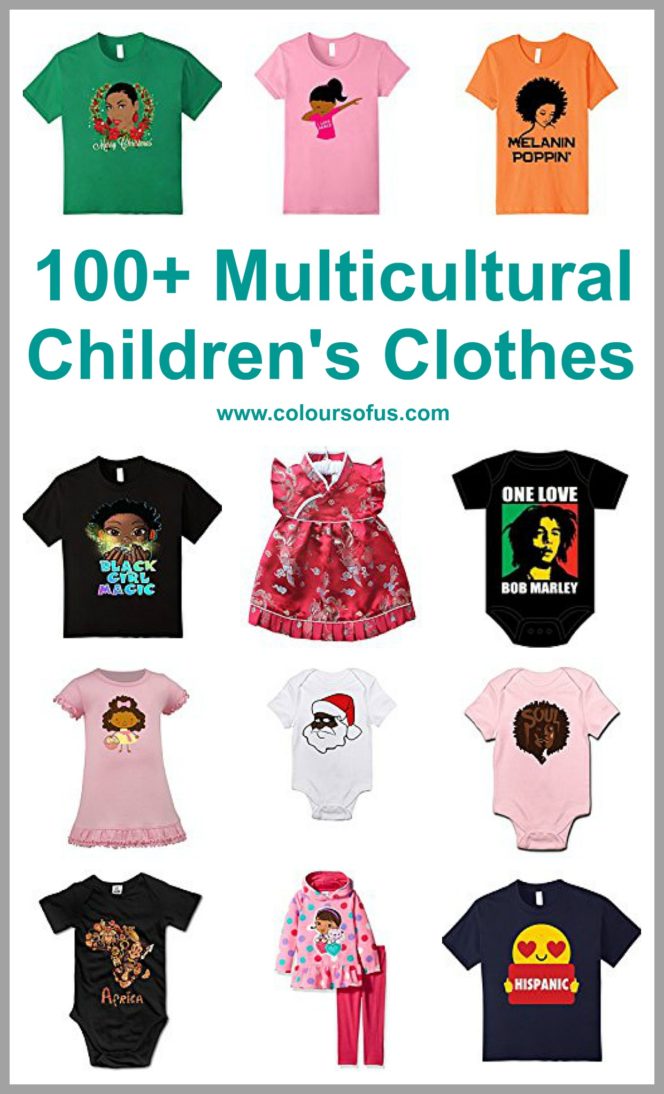 ---
More books with diverse characters:
---