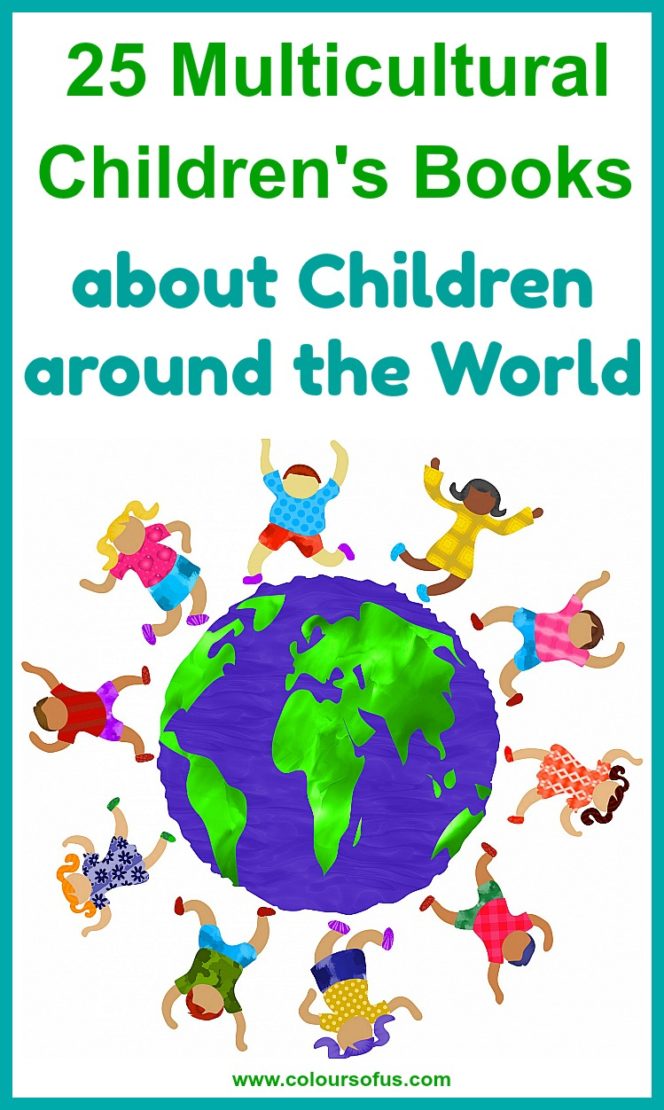 Never too early to teach children about how other kids around the world live! Learning about the ways children in other parts of the world may live very different lives yet love doing many similar things, is an important step towards raising global citizens who are kind, empathetic and tolerant towards other people.
(More books on teaching kindness and empathy: 19 Multicultural Children's Books teaching Kindness & Empathy)
My girls and I loved reading these multicultural children's books about children around the world!
---
25 Multicultural Books About Children Around The World
---
Babies & Toddlers
---
Babies Around the World
by Puck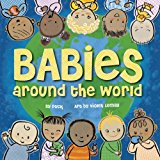 Babies Around The World is an adorable board book that makes its way across the planet over the course of a day, showing babies greeting in each other in eight different languages. The journey starts on a sunny day in New York City and ends on a beautiful San Francisco night, with stops in Mexico City, Rio de Janeiro, London, Paris, Cape Town, Cairo, Beijing, and Tokyo. ~ Diverse – Babies & Toddlers
---
Global Babies // Global Baby Girls // Global Baby Boys
by Global Fund for Children
Every baby LOVES to look at photos of other babies! The Global Babies series features colourful photos of adorable babies from across the world. Global Baby Girls 
puts baby girls in the spotlight, celebrating their strength, diversity, and potential. Global Baby Boys features beautiful photographs of little boys of diverse ethnicities. ~ Diverse – Babies & Toddlers
More multicultural books for babies & Toddlers: Multicultural Children's Books for Babies & Toddlers
---
---
Preschool
---
Whoever You Are
by Mem Fox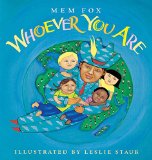 "Little one, / whoever you are, / wherever you are, / there are little ones / just like you / all over the world." Whoever You Are is a joyful celebration of our world's diverse cultures with all their differences and similarities. The colourful folk art paintings of children from all over the world perfectly reflect Fox's message that no matter where we come from, "joys are the same, / and love is the same. / Pain is the same, / and blood is the same." ~ Diverse – Preschool
Read-aloud tips from the author: Ten read-aloud commandments by Mem Fox
---
Around The World We Go
by Margaret Wise Brown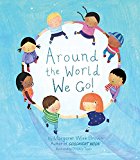 Meet children around the world with this vibrant picture book by Margaret Wise Brown, celebrated author of Goodnight Moon and The Runaway Bunny! With fun text and bright illustrations, children everywhere will wanna read Around The World We Go over and over again. ~ Diverse – Preschool
---
We All Sing With the Same Voice
by J. Philip Miller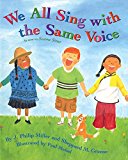 "My name's Amanda Sue. / I'm called Kareem Abdu. / My name is you." Based on a song first featured in Sesame Street, We All Sing With the Same Voice is a joyful celebration of diversity and inclusion. With lyrical text and engaging illustrations, it shows that no matter where children live or what they look like, they are all the same where at heart. ~ Diverse – Preschool
More books based on songs: 15 Multicultural Children's Books based on famous songs
---
Children Around the World
by Donata Montanari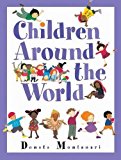 From the Philippines to Tanzania, China, Australia, Canada, Morocco, the U.S., India, Mexico, Japan, Greece, and Bolivia, Children Around The World introduces 12 children from different countries. Speaking in the first person, the children talk about their families, food, language, transport, school, and more. With striking multi-media artwork, this book is sure to keep young readers' attention. Includes a simple world map. ~ Diverse – Preschool
---
---
Around the World in a Bathtub: Bathing All Over the Globe
by Wade Bradford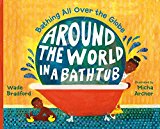 Around the World in a Bathtub is such a fun and gorgeously illustrated book! From an ofuro in Japan to a hammam in Turkey, it light-heartedly tells of the bath-time battle that happens every night around the world. "Yes, yes!" say the grown-ups, "No, no!" say the children, and the chase is on! Kids everywhere will adore this book!  ~ Diverse – Preschool
---
This Is How We Do It: One Day in the Lives of Seven Kids from around the World
by Matt Lamothe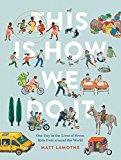 This Is How We Do It follows seven real kids from around the globe as they go about their day. Each double spread compares the activities of the children, from playing to going to school and eating lunch. In Japan, Kei plays Freeze Tag, while in Uganda, Daphine likes to jump rope. With engaging illustrations, a world map and photos of the children and their families, this is a fun educational book that kids will wanna read over and over again! ~ Diverse – Preschool
---
All the Colors of the Earth
by Sheila Hamanaka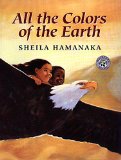 A stunning celebration of our colourful world, from the colours of children to the colours of love ("Love is amber and ivory and ginger and sweet")! With lyrical text and beautiful watercolour illustrations in warm earthy tones, All the Colors of the Earth exudes love from beginning to end. Children of all ethnicities will want to read this stunning book over and over again! ~ Diverse – Preschool
---
The Barefoot Book of Children
by Tessa Strickland & Kate DePalma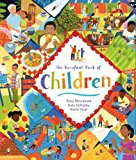 Created with the guidance of diversity experts, this thought-provoking picture book teaches young readers about children and family life around the globe. With bright, hand-painted illustrations, sparse text and lots of questions, The Barefoot Book of Children encourages kids to think about their own life and their place in the world. ~ Diverse – Preschool, Elementary School
For a more in-depth review, go to: Multicultural Book of the Month: The Barefoot Book of Children
---
---
Elementary School
---
Children Just Like Me: A new celebration of children around the world
by DK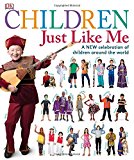 This new edition of all-time favourite Children Just Like Me shows children how their peers around the world live. With engaging illustrations and simple text, the book introduces 44 children from different countries, from Bolat in Kazakhstan who likes to play the dromba to Amukhelani in South Africa who loves jumping ropes. Children learn that no matter where we live, we are the same in many ways. Great for classroom use! ~ Diverse – Elementary School
---
Kids Around the World (TIME FOR KIDS®)
by Teacher Created Materials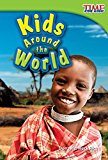 "Kids are kids all around the world. / No matter where they live, they are a lot like you." With bright photos, colourful maps, and a few simple sentences, Kids Around The World introduces early readers to children from all over the globe. A great book to learn about geography, countries, and cultures! ~ Diverse – Elementary School
---
A Little Peace of Me
by Madeleine MacLeod Lippey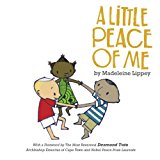 A Little Peace Of Me is a beautifully written and illustrated children's book by 16-year-old first-time author Madeleine Lippey. Lucas from the USA, Victorious from Africa, and Amir from the Middle East meet in a dream by a chocolate river, and soon discover that they have a lot in common: they all love their families and want to live in a world without war, disease, or poverty. Includes a foreword by Nobel Peace Prize Laureate Desmond Tutu. ~ Diverse – Elementary School
More books about peace: 21 Multicultural Children's Books about Peace
---
Throw Your Tooth on the Roof
by Selby B. Beeler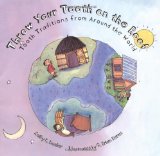 What do children all over the world do when a tooth falls out? From putting it under the pillow for the tooth fairy in America to dropping it down mouse holes in Afghanistan and throwing it onto the roof in Botswana, this fun picture book explores the surprising things children do with their teeth. Throw Your Tooth on the Roof playfully captures the excitement children experience when they lose a tooth. Includes a world map. ~ Diverse – Elementary School
---
At the Same Moment, Around the World
by Clotilde Perrin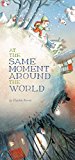 At The Same Time Around The World takes young readers eastward through 24 different time zones. Starting from the Greenwich meridian, from day to night, each page shows a what a child (sometimes an adult) is doing at the same time around the world. While Keita helps his dad count fish in Senegal, Mitko chases the school bus in Bulgaria and Yasmine plays at the market in Iraq. With detailed digital illustrations, a world map and information about the history of timekeeping and time zones this is a fun educational book. ~ Diverse – Elementary School
---
I Like, I Don't Like
by Anna Baccelliere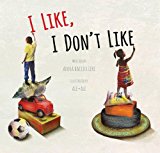 With powerful collage illustrations, I Like, I Don't Like contrasts Western children's likes with the hard reality of child labour around the world. While one kid says "I like to eat rice", the other says "I don't like working in the rice paddy.", while one kid says "I like playing", the other responds: "What is playing?". This eye-opening book is a great starting point for meaningful discussions about privilege and poverty. ~ Diverse – Elementary School
---
---
This Is the Way We Go to School: A Book About Children Around the World
by Edith Baer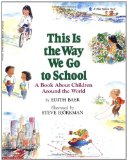 "One by one or two by two / come along, it's fun to do!" With fun rhyming text and colourful illustrations, This is the Way We Go to School explores the different ways children get to school around the world. Some children walk to school, others ride a bus. Children go by ferry in New York, vaporetto in Italy, trolley car in San Francisco, and helicopter in the Alaskan Tundra. Includes a world map. ~ Diverse – Elementary School
More books about school: 20 Multicultural Children's Books about School
---
The Children's Peace Book
by Jolene DeLisa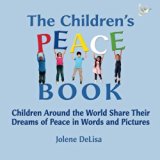 In words and pictures, children around the world share their dreams of peace in this touching book. The author writes in her introduction: "Put a group of children together and they overcome language and culture and quickly learn how to be friends. We must learn from them." The Children's Peace Book contains messages of hope, stunningly illustrated with drawings from children around the world. ~ Diverse – Elementary School
More books about peace: 21 Multicultural Children's Books about Peace
---
To Be a Kid
by Maya Ajmera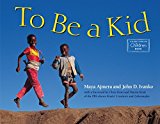 Kids are kids, no matter where they live. All children love to play, have a good giggle, explore and learn about their world and spent time with family and friends. With expressive photographs and powerful text, To Be A Kid celebrates the universality and diversity of childhood. ~ Diverse – Elementary School
---
A Life Like Mine
by DK/Unicef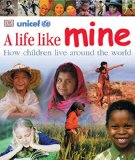 A Life Like Mine provides a remarkable insight into the lives of children from all over the globe. Some children enjoy many privileges, while others are being deprived of some basic rights. In this special volume, DK and UNICEF reveal the courage and the joy, the thoughts and the hopes of children in different parts of the world. ~ Diverse – Elementary School
---
Just Like Me, Climbing a Tree
by Durga Yael Bernhard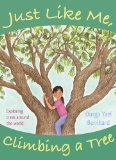 Children everywhere love climbing trees! Just Like Me. Climbing A Tree takes readers on a trip around the world watching children climb the most amazing trees, from the Weeping Fig in Cambodia to the Montezuma Cypress in Mexico and Baobabs in Africa. Some children see birds and insects, some swing like a monkey, some pick the ripe fruits. Includes educational notes about each of the twelve trees. ~ Diverse – Elementary School
More books about the environment: 22 Multicultural Children's Books for Earth Day
---
This Child, Every Child: A Book about the World's Children
by David J.Smith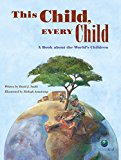 From the team behind bestselling If the World Were a Village and If America Where a Village comes this groundbreaking book of statistics and stories about children around the world. What is it like to be a girl in Niger? How are some children forced into war? Based on the UN Convention on the Rights of the Child, This Child, Every Child teaches young readers that some children lack opportunities that others take for granted. ~ Diverse – Elementary School, Middle School
---
---
Middle School
---
Real Kids, Real Stories, Real Change
by Garth Sundem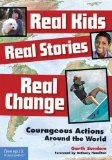 "What kind of hero lives inside of me?", middle school students will ask themselves after reading about the courageous children in this inspiring book. Real Kids, Real Stories, Real Change compiles thirty true stories of children around the world who saved the environment, helped others, stood up against injustice, overcame challenges and used their talents and creativity. ~ Diverse – Middle School
---
 *You can buy any of the books on this site from Amazon USA, CAN or UK by clicking on the book titles or covers*
---
---