"Love and compassion are necessities, not luxuries.
Without them, humanity cannot survive."
Dalai Lama XIV
UPDATED NOVEMBER 2018!
Kindness and empathy are two of the most important social skills we can teach our children.
Now more than ever, the world needs compassionate people who want to understand and help each other in order to bridge any racial, cultural and socioeconomic divides.
And not only do empathy and kindness help others, they also make the person who practices them happier. To say it with another great quote from the Dalai Lama:
"If you want others to be happy, practice compassion. If you want to be happy, practice compassion."
The multicultural children's books on this list are a great way of inspiring children to be kind and empathetic towards others, be it a friend, a homeless person, a refugee, or a person with an illness or a disability, for example.
---
25 Multicultural Children's Books teaching Kindness & Empathy
---
Preschool
---
Good People Everywhere
by Lynea Gillen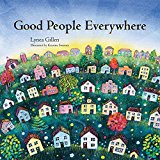 With engaging illustrations, Good People Everywhere shows people around the world doing good things, from cooking for the poor to comforting a friend. This award-winning picture book is a good start to inspire young children to be kind and caring. The only disappointment is the page about a child studying hard for a science test. To me, this isn't a helpful example for kindness and adds to the unhealthy academic pressure children experience from a young age. Apart from this, it's a great book. Includes activity pages to help children practice kindness and empathy.  ~ Diverse – Preschool
---
You Hold Me Up
by Monique Gray Smith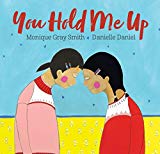 "You hold me up. I hold you up. We hold each other up." Award-winning Native American author Monique Gray Smith encourages children to show love and support for each other in this wonderfully simple and vibrantly illustrated book. Little readers will adore You Hold Me Up! ~ Diverse – Preschool
Related: 32 Native American Children's Books
---
Sumi's First Day of School Ever
by Joung Un Kim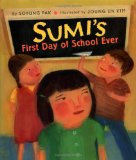 It is Sumi's first day at school in the U.S. The young Korean girl doesn't understand English and experiences school as a scary, lonely and even mean place. But with the help of an understanding teacher and a friendly classmate, Sumi soon discovers that school isn't so scary after all. Sumi's First Day of School Ever is a thoughtful picture book, beautifully illustrated with soft oil crayon drawings. ~ Asian – Preschool
Related: 20 Multicultural Children's Books about school
---
Sam and the Lucky Money
by Karen Chinn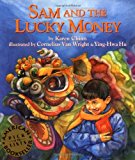 Sam visits Chinatown with his mother to spend his Chinese New Year money.  As they walk through the streets bustling with festive activity, Sam accidentally steps on a homeless man's foot and starts to think about his "lucky money" in a new light. Sam and The Lucky Money is a touching, timeless story about kindness and empathy. ~ Asian – Preschool
Related: 16 Children's Books about the Chinese New Year // 30 Asian & Asian American Children' Books
---
Two White Rabbits
by Jairo Buitrago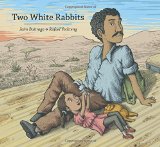 Told from the child's perspective, Two White Rabbits follows a little girl and her father as they travel north toward the US border. The girl counts everything she sees along the way, from animals by the road to the clouds in the sky. This poignant picture book with its expressive illustrations introduces young children to the struggles of immigrants on their challenging journey. ~ Hispanic – Preschool
Related: 24 Children's Books set in Mexico
---
---
The Big Umbrella
by Amy June Bates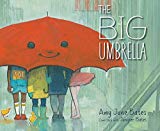 "By the front door… there is an umbrella. It is a big, friendly umbrella." It is in fact so big that there is room for everyone underneath, no matter if you are tall, plaid or hairy. With lush illustrations and simple, lyrical text, The Big Umbrella is an inspiring story about the spirit of kindness and inclusion. ~ Diverse – Preschool, Elementary School
Related: 15 Multicultural Children's Books about Rain
---
Lost and Found Cat: The True Story of Kunkush's Incredible Journey
by Doug Kuntz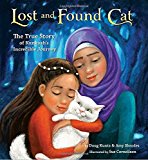 When an Iraqi family is forced to flee their home, they secretly take their beloved cat, Kunkush, with them. When they lose him in Greece, his family has to continue their journey, leaving broken-hearted. Greek aid workers find the cat later and mobilise a worldwide community on the internet and in the news media to find his family. Incredibly, they do find them and are able to reunite them with Kunkush. Lost and Found Cat is a remarkable and touching true story about kindness, empathy, community and hope. ~ Asian – Preschool, Elementary School
Related: 12 Multicultural Children's Books about the Power of Community
---
You, Me and Empathy
by Jayneen Sanders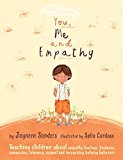 Written in verse, You, Me and Empathy follows little Quinn as he explores the meaning of kindness and empathy. This charming picture is a new release that gently promotes these important social skills without being preachy. Includes discussion questions and activities. ~ Diverse – Preschool, Elementary School
---
I Walk with Vanessa: A Story About a Simple Act of Kindness
by Kerascoët
Inspired by real events, I Walk with Vanessa explores the feelings of helplessness and anger that arise when seeing a classmate treated badly, and shows how a single act of kindness can inspire a whole community to stand up to bullying. Voted "2018 Best Book that Champions Kindness" by Parents Magazine! ~ Diverse – Preschool, Elementary School
Related: 20 Multicultural Children's Books about Bullying
---
Those Shoes
by Maribeth Boelts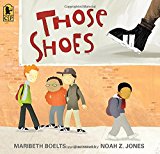 Everyone at school has these cool new shoes, and all Jeremy wants is a pair, too. But his grandma says they don't have room for "want," just "need". When he finds a pair at a thrift shop, he is determined to wear them even though they are way too small. With the loving support of his grandma, Jeremy learns that sore feet aren't fun and that there are things that matter a lot more, for example helping a friend. Those Shoes is a heartfelt and realistic story that teaches about kindness and compassion. ~ African – Preschool, Elementary School
---
The One Day House
by Julia Durango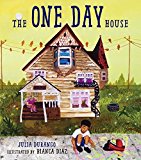 Wilson tells his elderly friend Gigi that one day he will paint her house "orange and yellow like the sun." Although Gigi assures him that him being there is more important to her, Wilson is determined to make his vision come true and tells everyone in the neighbourhood about it. And then one day, volunteers from the community come and help make Gigi's house warm, comfortable and pretty. Inspired by the Labor of Love movement, The One Day House is a warm-hearted story about empathy and community. ~ Hispanic – Preschool, Elementary School
Related: 12 Multicultural Children's Books about the Power of Community
---
---
What Does It Mean to Be Kind?
by Rana DiOrio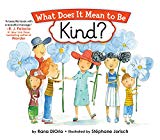 When the girl in the red hat finds the courage to be kind to her new classmate, her kindness spreads. What does it mean to be kind? is a charmingly illustrated book that shows young readers that small acts of kindness can lead to positive change. ~ Diverse – Preschool, Elementary School
---
Yuko-chan and the Daruma Doll
by Sunny Seki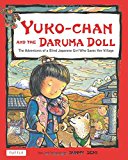 Adventurous blind orphan Yuko-Chan crosses treacherous Japanese mountain passes to deliver food to hungry people. One day, she falls down a snowy cliff. As she waits for help, she notices that her frozen tea gourd always lands right-side-up. Inspired by this, she creates the famous Daruma doll, which rights itself when tipped. By selling the dolls, the villagers can earn a living and feed themselves. Award-winning bilingual Yuko-Chan and the Daruma Doll is a charming story about empathy, perseverance and resilience. ~ Asian – Preschool, Elementary School
Related: 8 Multicultural Children's Books Featuring Blind Children
---
Be Kind
by Pat Zietlow Miller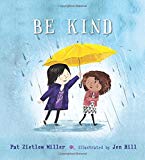 When Tanisha spills grape juice all over her new dress, her classmate wants to make her feel better and wonders what it means to be kind? From asking the new girl to play to standing up for someone being bullied, New York Times bestseller Be Kind gently explores what kindness is, and how any act, big or small, can make a difference. ~ Diverse – Preschool, Elementary School
---
The Face at the Window
by Regina Hanson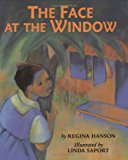 "Any time Miss Nella show her face at her window, something terrible goin' to happen." In a small Jamaican village, people believe the strange elderly neighbour is a witch who can turn children into two-headed chickens and rides a three-legged horse. But Dora's parents explain to her that Miss Nella suffers from a mental illness and that "some people are afraid of what they don't understand." Dora learns to overcome her fear and befriends Miss Nella. The Face At The Window is a gentle, compassionate story about the rift that prejudices and myths around mental illness create and how kindness can bridge this rift. ~ African – Preschool, Elementary School
Related: 5 Multicultural Picture Books about Mental Illness
---
Since We're Friends: An Autism Picture Book
by Celeste Shally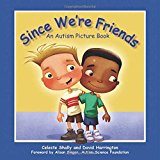 Matt's autism doesn't stop him from having fun! When he struggles to navigate social situations, his friend is there to help him out. The two boys enjoy playing sports, watching movies, reading books, and talking about animals. With colourful illustrations and simple text, Since We're Friends is a touching story of friendship, compassion, and understanding. ~ Diverse – Preschool, Elementary School
Related: 9 Multicultural Children's Books about Autism
---
Apt. 3
by Ezra Jack Keats

Brothers Sam and Ben live in a rundown apartment building with other families of diverse ethnic backgrounds. One rainy day the sounds of a harmonica intrigue the two brothers and send them off in search of the musician. They find a blind man and begin a friendship, discovering the miracle of music and the beauty of compassion. The muted illustrations of Apt.3 add to the mysterious feel of this touching story. ~ Hispanic – Preschool, Elementary School
Related: Author Spotlight: Ezra Jack Keats
---
I Am Human: A Book of Empathy
by Susan Verde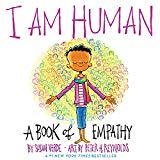 "I am human. But being human means I am not perfect. I make mistakes." Instant #1 New York Times bestseller I Am Human encourages children to see themselves as part of one big imperfect family and to make good choices by having compassion and empathy. ~ Diverse – Preschool, Elementary School
Related: I Am Peace: A Book of Mindfulness // I Am Yoga
---
---
---
Elementary School
---
Chocolate Milk, Por Favor
by Maria Dismondy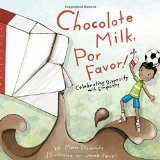 Gabe cries when his mother drops him off for his first day of school in America. He doesn't speak English and does not understand the mean things Johnny says to him ("crybaby"). With the help of his other classmates, Gabe soon becomes part of the school community. And with his kindness, he also eventually wins over Johnny. Chocolate Milk, Por favor! shows the challenges a young immigrant faces and the positive effects of kindness.  ~ Hispanic – Elementary School
Related: 20 Multicultural Children's Books about school
---
The Can Man
by Laura E.Williams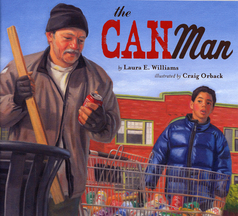 Tim (a biracial Asian/African American boy) desperately wants a skateboard for his birthday but money is tight for his family. When he sees a homeless man collection empty cans, he decides to do the same. By the end of the week, he has almost reached his goal but then a few encounters with the can man change everything. Expressively illustrated The Can Man is a touching story that encourages children to think beyond themselves and make a difference in people's lives. ~ Diverse – Elementary School
---
The Journey
by Francesca Sanna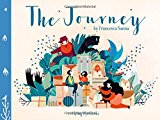 Released earlier this year, The Journey is a stunningly illustrated picture book that follows a family as they leave their war-torn home country. The touching story gives young readers an insight into the unimaginable decisions and tragedies refugees are facing and is sure to spark empathy for their terrifying journeys. ~ Asian – Elementary School
Related: 30 Multicultural Picture Books about Immigration
---
That's Not Fair! / ¡No Es Justo!: Emma Tenayuca's Struggle for Justice
by Carmen Tafolla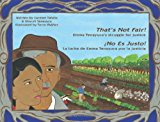 That's Not Fair! tells the true story of Emma Tenayuca, a courageous and compassionate young Mexican-American girl in San Antonio in the 1920's. Emma cared deeply about poverty and hunger during a time when many Mexican Americans were exploited in the city's pecan-shelling factories. At the age of 21, Emma led 12,000 workers in the first significant historical action in the Mexican-American struggle for justice. ~ Hispanic – Elementary School
Related: 32 Multicultural Picture Books About Strong Female Role Models
---
I'm New Here
by Anne Sibley O'Brien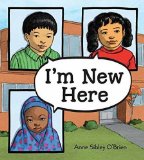 Jin from Korea, Maria from Guatemala, and Fatima from Somalia are all new at their American elementary school. Each of them struggles to speak and write in English. With determination and the encouragement from peers and teachers, the three children feel more and more at home, whilst staying connected to their roots and cultures. I'm New Here shows how school communities can help immigrant children feel at home. ~ Diverse – Elementary School
Related: 30 Multicultural Picture Books about Immigration
---
Desmond and the Very Mean Word
by Desmond Tutu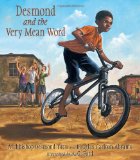 Desmond's pride and joy about his new bicycle turn to hurt and anger when some boys shout a very mean word at him. Responding with an insult, Desmond soon realises that fighting mean with mean doesn't make him feel any better. Based on Desmond Tutu's childhood experiences, Desmond and the Very Mean Word is a heartfelt story about compassion and forgiveness. ~ African – Elementary School
Related: 9 Children's Books about Nelson Mandela & Desmond Tutu // 23 Children's Books set in South Africa
---
*You can buy any of the books on this site from Amazon USA, CAN or UK by clicking on the book titles or images*
---
---
---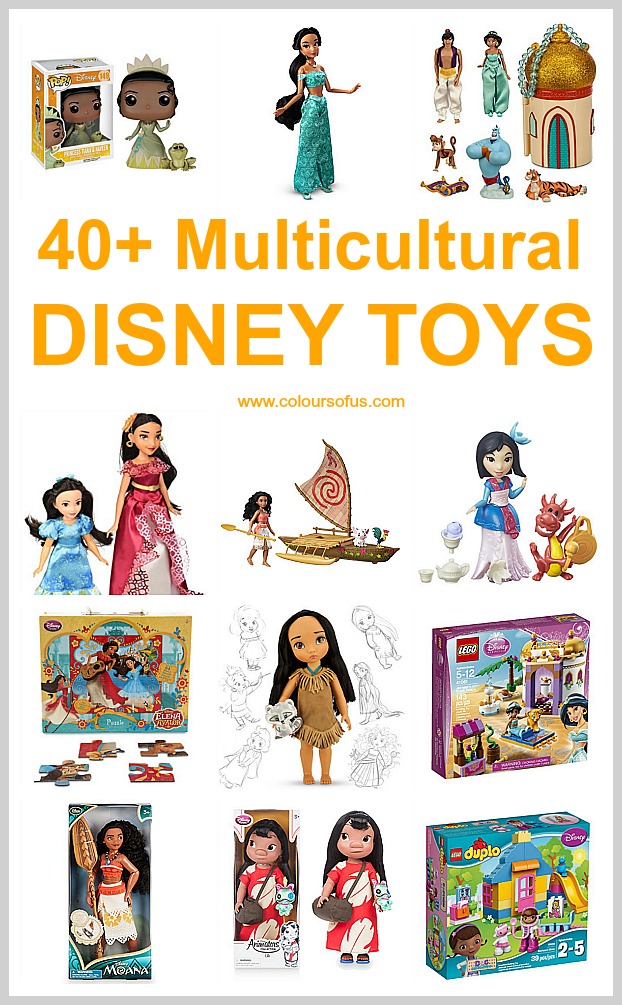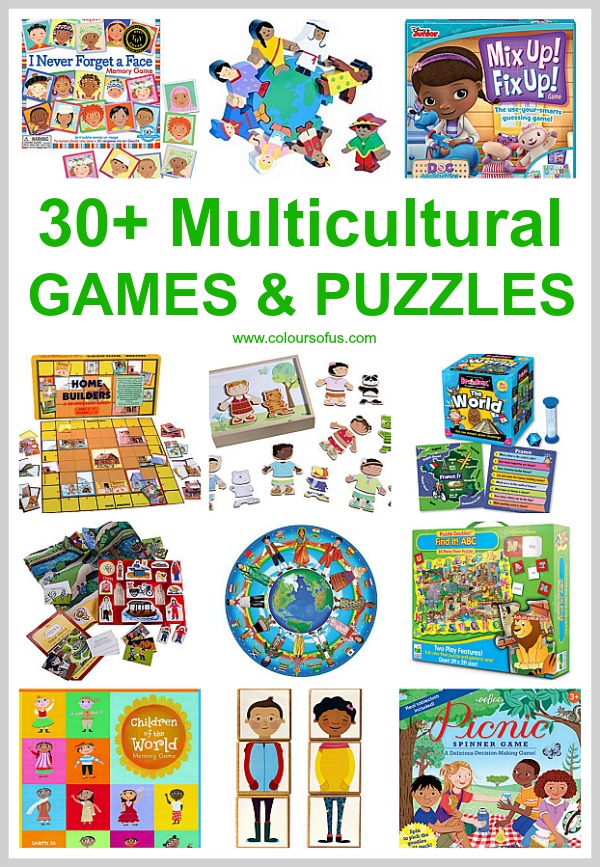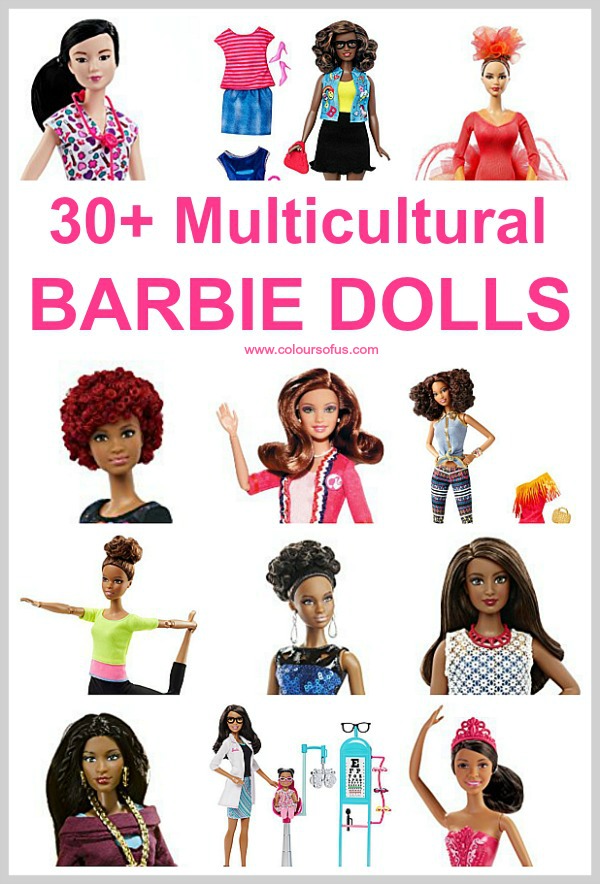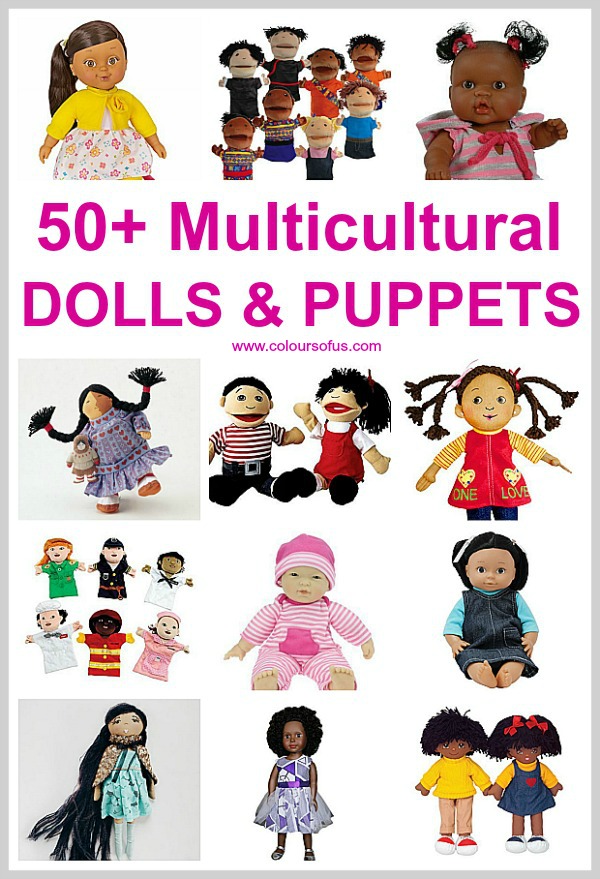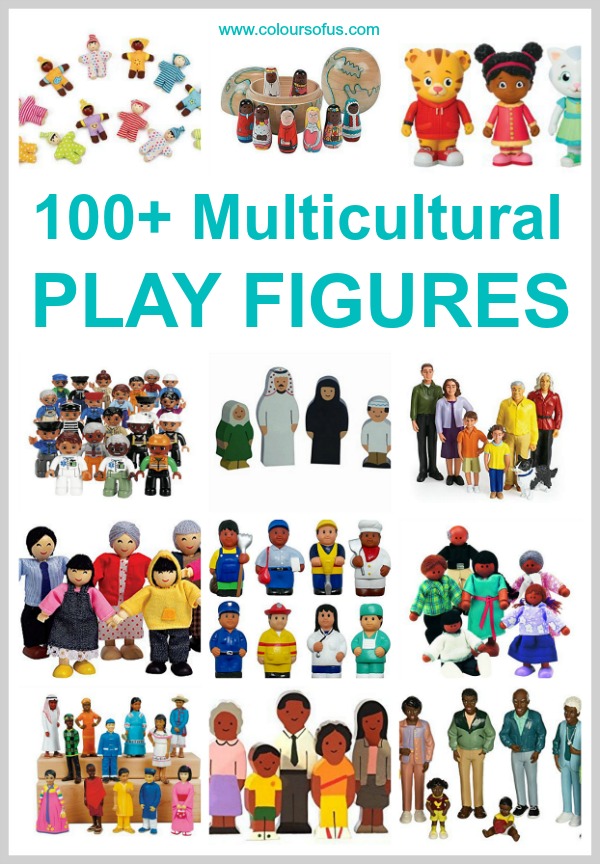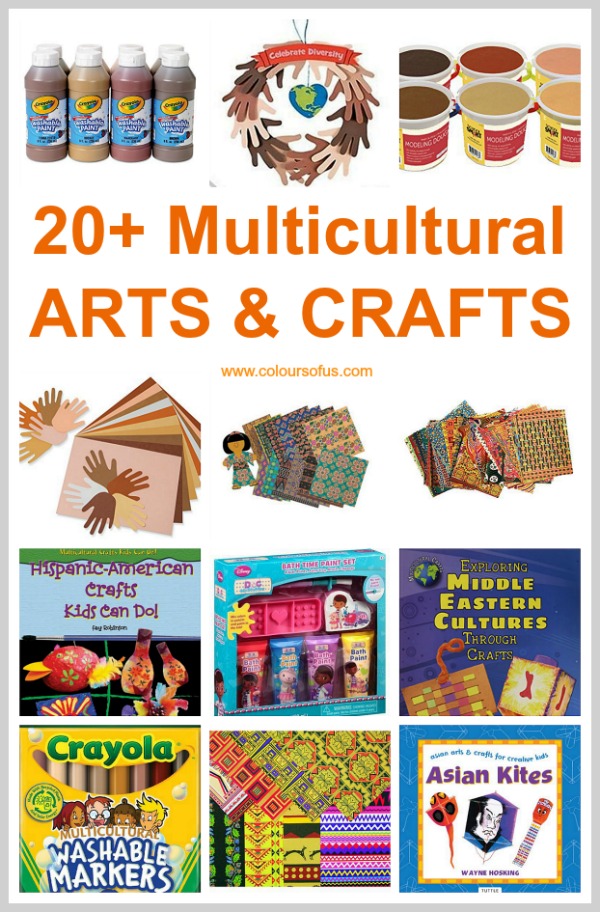 ---