Multicultural Children's Books – Middle School
Multicultural Children's Books for ages 10 to 13, featuring children of diverse ethnicities

---
The Absolutely True Diary of a Part-Time Indian
by Sherman Alexie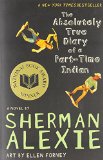 Junior, an aspiring cartoonist, leaves his school on the Spokane Indian Reservation to attend an all-white farm town school. Based on the author's own experiences, The Absolute True Diary of a Part-time Indian is a touching and funny middle grade novel about the contemporary adolescence of a Native American boy. Illustrated with poignant cartoon-style drawings.
---
Blue Birds
by Caroline Starr Rose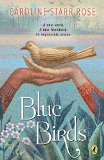 With rich historical detail, Blue Birds tells the story of two girls from two very different worlds: Alis belongs to a family of settlers from England, and Kimi to a native family of the Roanoke tribe. Despite the tensions between the settlers and the Native people, the two girls form an impossible friendship and risk their lifes for one another.
---
The Great Greene Heist
by Varian Johnson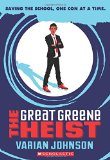 Oceans 11 for middle grade students! After Jackson Greene's last heist almost got him expelled from school, he was going to lay low for a while. But when school bully Keith Sinclair runs for Student Council president against Gaby, Jackson decides to steal the election back. The Great Greene Heist is a fast-paced middle school novel with lots of unexpected twists and turns.
Also available in the same series: To Catch a Cheat
---
Seedfolks
by Paul Fleischman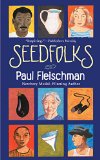 In a destitute neighbourhood a young girl starts clearing a vacant lot full of rubbish and plants some bean seeds. One by one, others join in and transform the lot into a community garden that brings new hope to the neighbourhood. Told from the perspectives of 13 different neighbours, Seedfolks is a gentle and inspiring children's book about the power of community and how a bit of beauty can blossom anywhere.
---
Real Kids, Real Stories, Real Change
by Garth Sundem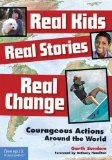 "What kind of hero lives inside of me?", middle school students will ask themselves after reading about the courageous children in Real Kids, Real Stories, Real Change. Thirty true stories tell of children who saved the environment, helped others, stood up against injustice, overcame challenges and used their talents and creativity.
---
Salt: A Story of Friendship in a Time of War
by Helen Frost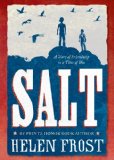 Salt is another compelling children's book about the friendship between children of settlers and a Native American tribe. In 1812 Anikwa and James spend their days fishing, trapping, and exploring the forests together. When tensions rise between the traders and the tribe, the two 12-year-olds face the heartbreaking decision where their deepest loyalties lie.
---
The Cruisers
by Walter Dean Myers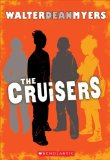 Eighth Graders Zander, Kambui, LaShonda and Bobbi start their own newspaper, The Cruiser, as a means of expressing what they believe. When the school launches a mock Civil War, Zander and his friends learn the true meaning of democracy and what it costs to stand up for a cause.
---
Cut from the Same Cloth
by Robert D. San Souci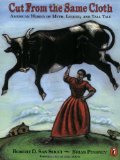 Have you heard of Molly Cottontail, Old Sally Cato or Pale-faced Lightning? Cut from the Same Cloth is an award-winning children's book about 15 legendary American women, from Molly Cottontail who outwit critters in the woods to Hekeke who single-handedly slayed a giant and Bess Call who wrestled any challenger.
---
Rad American Women A-Z
by Kate Schatz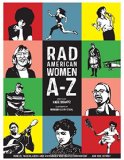 Rebels, trailblazers, visionaries – this collection introduces some of the amazing women who shaped American History. From Angela Davis to  Billie Jean King, from Dolores Huerta to Ella Baker, Rad American Women A-Z  features brave woman who stood up for themselves and others facing oppression and discrimination.
---
*You can buy any of the books on this site from Amazon USA, CAN or UK by clicking on the book titles or covers*
---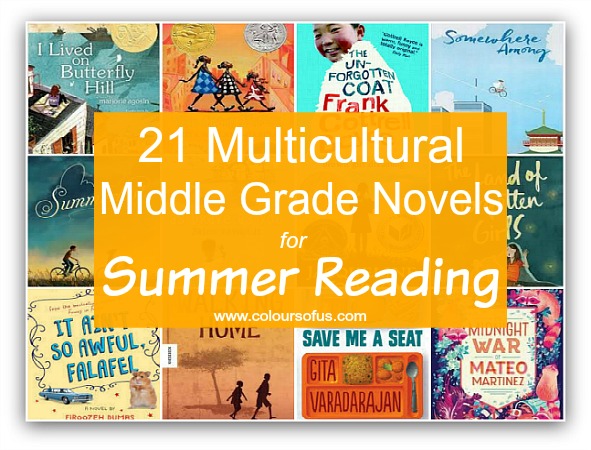 ---
More books with diverse characters:
---
---