Multicultural Children's Books – Elementary School
Multicultural Children's Books for ages 5 to 10, featuring characters of diverse ethnicities
---
Somewhere in the World Right Now
by Stacey Schuett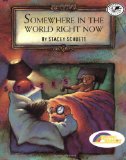 At 8pm in Boston a father reads a bedtime story to his child. What happens elsewhere in the world at that very moment? Elephants sleep standing up in Kenya, kids get dressed for school in Bhutan, a jaguar glides through the jungle in Belize, a man drums on a beach in Jamaica… With poetic text and atmospheric paintings over background maps, Somewhere in the World Right Now explores the fascinating concept of different timezones. A soothing bedtime read that will inspire dreaming.
---
How Much Is a Million?
by David M. Schwartz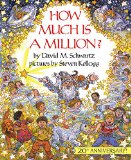 How Much Is a Million? "Taller Than The Tallest Buildings/Higher Than The Highest Mountains. If you wanted to count from one to a million/It would take you about 23 days." In simple words, supported by busy, whimsical illustrations, Marvelosissimo the mathematical magician explains inconceivable numbers. A magical math class young readers will love!
---
I'm New Here
by Anne Sibley O'Brien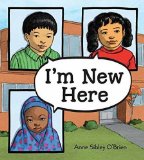 Jin from Korea, Maria from Guatemala, and Fatima from Somalia are all new at their American elementary school. Each of them struggles to speak and write in English. With determination and the encouragement from peers and teachers, the three children feel more and more at home, whilst staying connected to their roots and cultures. I'm New Here is a multicultural picture book about immigration that shows how school communities can help new children feel at home.
More books about immigration: 30 Multicultural Children's Books about Immigration
---
Let's Talk About Race
by Julius Lester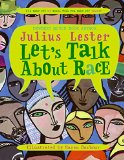 "I am a story. So are you. So is everyone." In this acclaimed book, Julius Lester shares his own story as he explores what makes each of us special. He emphasizes that race is just one of many facets of a person. With stunning illustrations and engaging text, Let's Talk About Race is a great starting point for conversations about race and racism.
---
Our Community Garden
by Barbara Pollak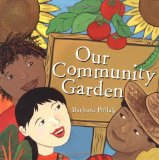 Audrey Aubergine and her multicultural bunch of friends love digging, planting and playing in their neighbourhood's community garden. Each day after school they play hide-and-seek between giant sunflowers, count ladybugs and honeybees, and water the plants. With engaging folk art style illustrations, Our Community Garden captures the fun children have exploring nature together.
---
All the Colors of the Earth
by Sheila Hamanaka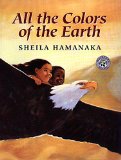 A stunning celebration of our colourful world, from the colours of children to the colours of love ("Love is amber and ivory and ginger and sweet")! With lyrical text and beautiful watercolour illustrations in warm earthy tones, All the Colors of the Earth exudes love from beginning to end. Children of all ethnicities will want to read this stunning book over and over again!
---
Amelia to Zora: Twenty-Six Women Who Changed the World
by Cynthia Chin-Lee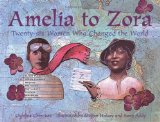 From Amelia Earhart, pilot and adventurer, to Zora Neal Hurston, writer and anthropologist, children learn about the struggles and triumphs of twenty-six inspiring women of diverse ethnicities. Each page covers a brief biography of one of these women, complemented by engaging mixed media illustrations and inspirational quotes from each woman. Amelia to Zora is an empowering children's book about the lifes of some of the greatest role-models for girls of all backgrounds.
---
One Family
by George Shannon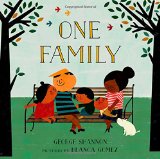 What at first blush seems like a simple counting book, is actually a celebration of family and diversity. One Family depicts families of all shapes and colours – from multigenerational to multiracial – doing familiar activities, like going to the zoo or baking cookies. The last page brings all the families together and conlcudes: "One is one and everyone./ One earth. One world./ One family." With thoughtful text and colourful paper-cut illustrations, this picture book will appeal to all children.
---
Same, Same But Different
by Jenny Sue Kostecki-Shaw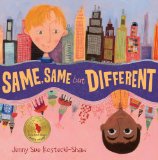 Elliot in the USA and Kailash in India are pen pals. By exchanging letters, drawings and pictures, they learn that their worlds might look different but are actually pretty similar: Both have pets, go to school, and love to climb trees. With a thoughtful storyline and exuberant multimedia illustrations, Same, Same but Different shows how children from different cultural backgrounds can be the best of friends.
---
Drum Dream Girl
by Margarita Engle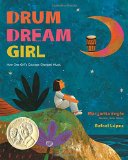 Based on the life of Millo Castro Zaldarriaga, Drum Dream Girl tells the story of a Chinese-African-Cuban girl who broke Cuba's traditional taboo of female drumming. Dreaming of pounding congas and tapping bongós, little Millo practices in secret and eventually becomes the first well-known female drummer in Cuba. With lyrical text and enchanting illustrations, award-winning Drum Dream Girl is an inspiring children's book about a young girl's determination to make her dream come true.
For a more in-depth review of this book go to Multicultural Book of the Month #3
---
Everybody Cooks Rice
by Norah Dooley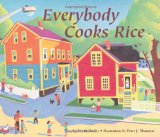 A young girl is sent to look for her brother at dinnertime. As she walks from house to house in her diverse neighbourhood, she experiences the different ways families prepare rice – from rice and peas from Barbados and biryani from India to nuoc chamdy from Vietnam. Although the story lacks some depth and the pictures are a bit static, Everybody cooks Rice is still a good starting point to talk about our differences and similarities. Includes recipes.
---
Our Seasons
by Grace Lin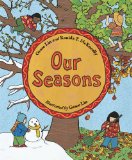 "When the earth is cold/We long for the butterflies,/Yet in warmth want snow." In cheerful haiku paired with questions and relatively detailed answers, Our Seasons explores why we have seasons, what makes wind, why leaves change colour and many more season-related questions. A lovely and informative addition to your child's multicultural bookshelf!
---
The Colors of Us
by Karen Katz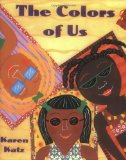 Walking through their multiethnic neighbourhood, 7-year-old Lena and her mother explore the different shades of our skins. Lena discovers that she is the colour of cinnamon, her mom the colour of French toast, Sonia the colour of peanut butter and Isabella chocolate brown like the cupcakes they had for her birthday. With loving text and vibrant pencil-and-gouache  illustrations, The Colors of Us joyously celebrates diversity.
---
I Have the Right to Be a Child
by Alain Serres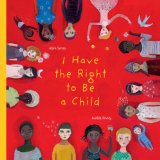 "I am a child./But do I have rights?" In accessible language and with engaging illustrations,
I have the Right to be a Child explains some articles of the UN Convention on the Rights of the Child. The picture book emphasizes that every child – "black or white, small or big, rich or poor, born here or somewhere else" – has the right to food, water and shelter, to go to school and to be free from violence, to name but a few. I was surprised to learn that apart from Somalia the US is the only country in the world that hasn't ratified the Convention: Why the US won't ratify the UN Convention on the Rights of The Child.
---
Throw Your Tooth on the Roof
by Selby B. Beeler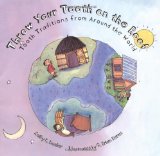 What do children all over the world do when a tooth falls out? From putting it under the pillow and waiting for the tooth fairy in the States to dropping it down mouse holes in Afghanistan and throwing it onto the roof in Botswana, this fun picture book explores the surprising things children do with their teeth. Throw Your Tooth on the Roof playfully captures the excitement children all over the world experience when they lose a tooth. Includes a world map.
---
A Life Like Mine
by DK/Unicef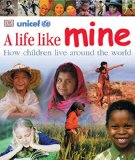 A Life Like Mine provides a remarkable insight into the lives of children from all over the globe. Some children enjoy many privileges, while others are being deprived of some basic rights. In this special volume, DK and UNICEF reveal the courage and the joy, the thoughts and the hopes of children in different parts of the world. A must on every child's bookshelf!
*You can buy any of the books on this site from Amazon USA, CAN or UK by clicking on the book titles or covers*
---
More books with diverse characters:
---
---