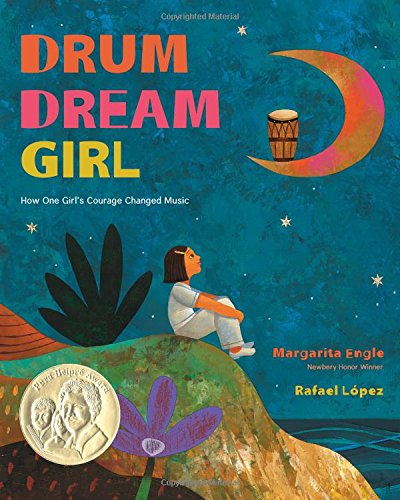 written by Margarita Engle, illustrated by Rafael López
Drum Dream Girl is a vibrant picture book inspired by the childhood of Millo Castro Zaldarriaga, a Chinese African Cuban girl who became a world-renowned percussionist.
In 1930s Cuba, girls were not allowed to be drummers. But one little girl dreamed of "pounding tall conga drums/ tapping small bongó drums/ and boom boom booming/ with long, loud sticks/ on big, round, silvery/ moon-bright timbales". Not allowed by her father to play the drums, she had to keep quiet and practice in secret.
With the help of her sisters – founders of Cuba's first all-girl dance band – the girl's father eventually agreed to get her drum lessons. Amazed by her talent, her music teacher lets the drum dream girl play at a cafe. When at last her music was heard, everyone sang and danced and decided that both girls and boys should be free to drum and dream.
Drum Dream Girl is a truly inspiring story about gender equality, persistence and following your dreams.

Margarita Engle and Rafael López are the 2016 winners of the Pura Belpré Author Award and Illustrator Award. The Pura Belpré Awards honour Latino children's book authors and illustrators whose work best portrays the Latino culture.
You can almost hear the drum beat in Engle's rhythmic text which works together beautifully with Lopez' energetic illustrations. The warm acrylic paintings on wood have a dream-like feel about them, and bring to life Millo's story as well as Cuba's diversity.
An author's note gives more background information on Millo Castro Zaldarriaga's life.
Drum Dream Girl is suitable for Preschool and Elementary School children (ages 4 to 8).
Awards & Honours: Charlotte Zolotow Award Best Picture Book 2015, 2016 Pura Belpré Award Illustration, ALA Notable Children's Book, APALA Award Honor, CCCB Choice, Notable Books for a Global Society (International Literacy Association), Best Multicultural Books of 2015 (Center for the Study of Multicultural Children's Literature), School Library Journal Top 10 Latino Books for 2015, School Library Journal Best Books of 2015, Kirkus Best Informational Picture Books of 2015, 2015 Cybils Award Nominee, ALSC Notables Nominee, and many more…
More Multicultural Children's Books by Margarita Engle:

More Multicultural Children's Books about Inspiring Women & Girls: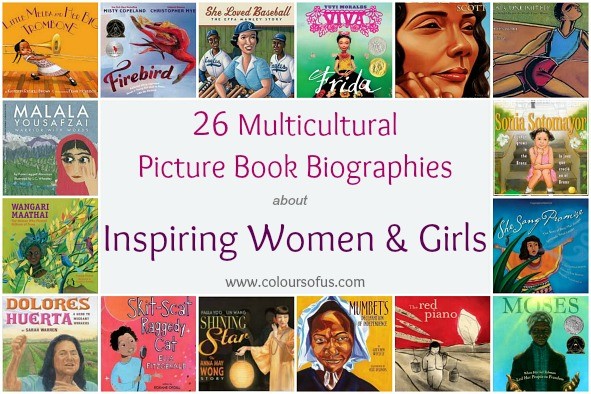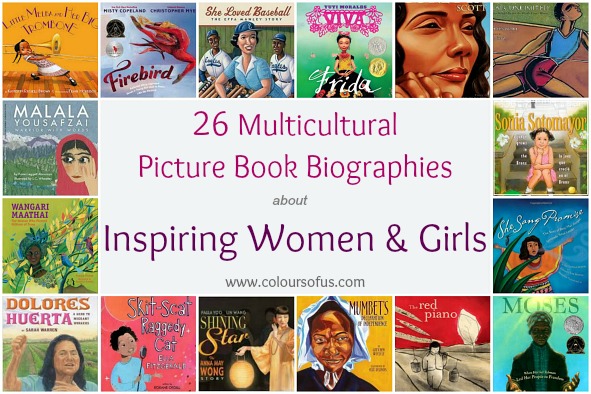 More Multicultural Children's Books of the Month:
Fannie Lou Hamer: Voice of Freedom
*You can buy any of the books on this site from Amazon USA, CAN or UK by clicking on the book titles or covers*
---