written by Carole Boston Weatherford, illustrated by Ekua Holmes
Voice of Freedom chronicles the life of Fannie Lou Hamer, one of the civil rights movement's most inspiring leaders. Growing up as the youngest in a family of sharecroppers in the Mississippi Delta, Fannie worked in the cotton fields from age 6 and had to drop out of school after Sixth Grade.
Weatherford describes the hardships of Fannie's life, including her forced sterilization under Mississippi's laws, and her increasing political awareness and determination to stand up for civil rights. In 1962 Fannie learned that she could register to vote and was the first to volunteer, despite having to face more hardship and abuse, from losing her job to being jailed and almost beaten to death.
"I guess if I'd had any sense, I'd have been a little scared – but what was the point of being scared? The only thing they could do was kill me, and it kinda seemed like they'd been trying to do that a little bit at a time since I could remember."
Singing hyms  – as she did when travelling to register – became the signature trait of Fannie's activism, reflecting her strong faith and her belief that the civil right's struggle was a deeply spiritual one. Fannie went on to deliver a powerful testimony before congress and ran for political office herself. She died in 1977, leaving a lasting impact on the civil rights movement.

Voice of Freedom is a striking picture-book biography for children aged 9 to 12. In free-verse text, coupled with spirituals and quotes, the book gives an honest and accessible account of Fannie Lou Hamer's life, told from her own perspective.
Ekua Holmes created stunning quilt-like collages, made from watercolour illustrations richly layered with historical photos, newsprint, maps, and more. Reflecting her Sunflower County roots and her signature song "This Little Light of Mine", Fannie is often depicted wearing yellow. The illustrations connect beautifully with the lyrical text, and add to the depth of the book.
An author's note, timeline, and bibliography are included at the back.
Awards & Honors: 2016 Caldecott Honor, 2016 Robert F. Sibert Honor, 2016 John Steptoe New Talent Illustrator Award
Other picture book biographies by Carole Boston Weatherford: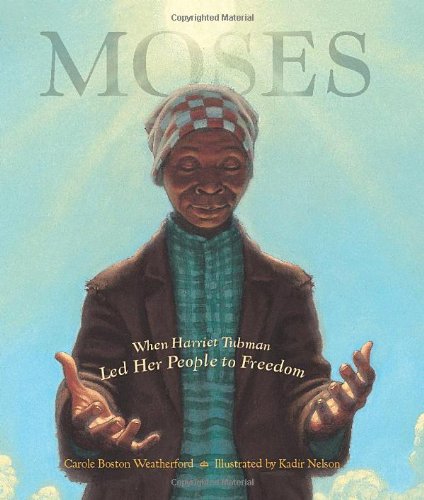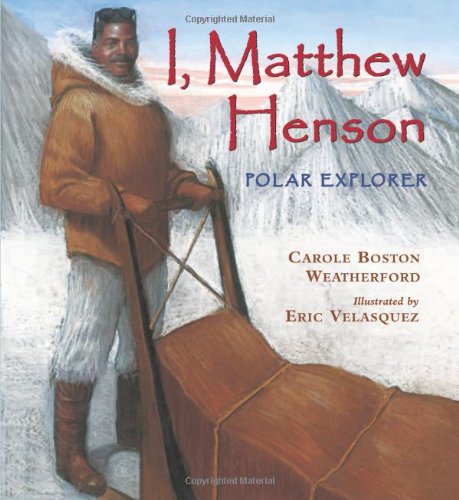 More books about voting rights in the civil right's era: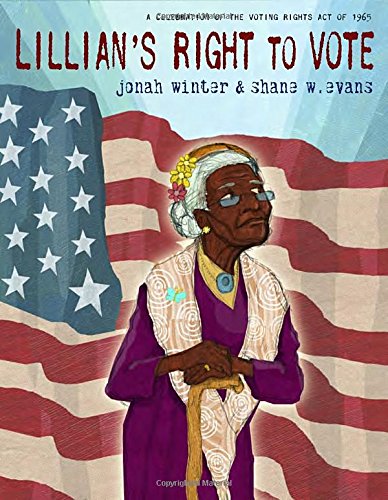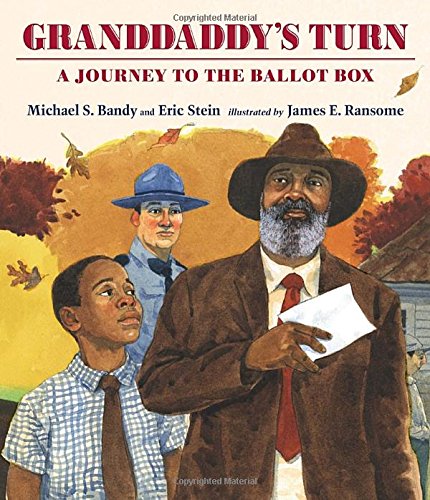 More books for Black History Month:
Children's Books about Nelson Mandela & Desmond Tutu
African American Historical Fiction for Middle School
Children's Books about the Harlem Renaissance
21 Picture Books for Black History Month
---