Black History Month is in full swing!
Here are some wonderful African American historical fiction novels for Middle School:
---
African American Historical Fiction for Middle School
---
Chains // Forge
by Laurie Halse Anderson
Bestselling historical trilogy Seeds of America follows 13-year-old slave Isabel during the American Revolution as she fights for her and her little sister's freedom. Though fictional, it is based on actual events, such as the failed assassination of George Washington and the capture of Fort Washington. With the third novel ("Ashes") coming out October 2016, this multi-award-winning trilogy is a compelling read that addresses racism and the ethics of war.
---
Celeste's Harlem Renaissance
by Eleanora E. Tate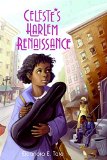 13-year-old Celste is send from North Carolina to Harlem to stay with her Aunt Valentina. It is 1921 and the Harlem Renaissance is in full swing. Celeste meets some of the famous artists and experiences the excitement and glamour as well as the hardships of life in Harlem. The shy teenager grows into a young woman who stands up for herself and follows her dream to become a doctor. Celeste's Harlem Renaissance is a vivid coming-of-age story with many historical references.
---
Bud, Not Buddy
by Christopher Paul Curtis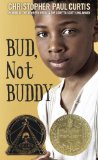 "It's funny how ideas are, in a lot of ways they're just like seeds. Both of them start real, real small and then… woop, zoop, sloop… before you can say Jack Robinson, they've gone and grown a lot bigger than you ever thought they could." In Depression-era Michigan 10-year-old philosopher Bud runs away from an abusive foster home to find the man he believes to be his father. Bud Not Buddy is a touching novel that gives hope and makes the reader laugh whilst realistically depicting the harshness of Bud's life.
---
Stella by Starlight
by Sharon M. Draper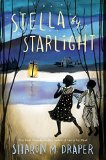 One night 11-year-old Stella and her brother witness a Ku Klux Klan meeting in the North Carolina woods. For the African American siblings, living in the South is a dangerous, scary and often humiliating experience. Stella by Starlight is a gripping and realistic portrayal of life in the segregated South during the Great Depression.
---
My Name Is Sally Little Song
by Brenda Woods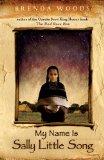 11-year-old slave Sally and her family escape through the Florida swamps into Seminole territory. After the perilous journey, they join the tribe but Sally struggles to find her place. My name is Sally Little Song is a heartfelt and breathtaking story about a girl caught between two worlds, offering an unusual perspective with the escape to the South instead of the North.
---
Sugar
by Jewell Parker Rhodes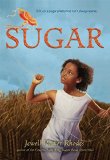 Slavery has been abolished but 10-year-old Sugar doesn't feel free working on a cane plantation. She strikes up unlikely  friendships with the plantation owner's son and with two of the new Chinese workers whose culture fascinates her. Sugar is an inspiring novel about a strong young girl who bridges cultural differences and brings those around her closer together .
---
Elijah of Buxton
by Christopher Paul Curtis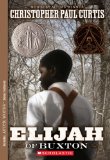 11-year-old Elijah is the first child born free in a runaway slave settlement in Buxton, Canada. The "fragile" boy talks too much, is scared of snakes and gets teased and rebuked a lot. But when someone steals the money a friend has been saving to buy his family out of slavery, Elijah sets out on a dangerous adventure to catch the thief. Elijah of Buxton is an original and moving novel full of suspense and Christopher Paul Curtis' trademark humour.
---
One Crazy Summer // P.S. Be Eleven // Gone Crazy in Alabama
by Rita Williams-Garcia
Williams-Garcia's award-winning trilogy about three young sisters in the late 60's is heartfelt, funny and thought-provoking.
Delphine, Vonetta, and Fern travel to Oakland in 1968 to spend the summer with their mother who abandoned them seven years earlier. They receive a cold welcome from their mother, a dedicated poet and printer, and are being send to the Black Panther's day centre every day. One Crazy Summer addresses two difficult subjects: The controversial Black Panther Party, and a mother who leaves her children behind. This funny and moving novel about three resilient girls offers no conclusion (which would have been unrealistic) but there is growth and better understanding in the end.
Returning to Brooklyn with their newfound sense of independence, the Gaither sisters find that things have changed at home. Their dad has a girlfriend now, and their uncle comes back from Vietnam a different man. 11-year-old Delphine is still expected to look after her sisters but they don't listen to her much anymore. She also struggles with being the tallest girl in her class and dreads the upcoming school dance. Through letters she confides in her mother who always ends her letters with the same advice: P.S. Be Eleven.
In Gone Crazy in Alabama, the Gaither sisters visit their grandmother, Big Ma, and her mother, Ma Charles. They learn that Ma Charles's and her half sister, Miss Trotter, haven't spoken in years despite practically being neighbours. Delphine finds the surprising reason in the family history, and when tragedy strikes learns that family bonds run deep.
---
More books for Black History Month:
Children's Books about Nelson Mandela & Desmond Tutu
Children's Books about the Harlem Renaissance
21 Picture Books for Black History Month
Voice of Freedom – Fannie Lou Hamer
---
---