---
Asian Multicultural Children's Books – Middle School
Multicultural Children's Books for ages 10 to 13, featuring Asian or Asian American characters
---
The Great Wall of Lucy Wu
by Wendy Wan-Long Shang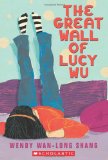 Nothing goes as planned for Lucy Wu, aspiring basketball star and interior designer. The feisty Sixth Grader has to share her room with her great-aunt visiting from China, a bully tries to push her out of the basketball team, and she has to attend Chinese school with the annoying know-it-all Talent Chang. The Great Wall of Lucy Wu is a funny and heartwarming story about a young girl's frustrations and struggles, from typical middle school problems to finding cultural identity.
---
Save Me a Seat
by Gita Varadarajan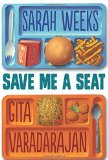 Ravi, who recently arrived from India, and Joe, whose best friend just moved away, both attend Fifth Grade at the same school. They each struggle in their own way to acclimatize to the new situation. But when they are both being targeted by Dillon Samreen, the school's biggest bully, Ravi and Joe join forces to try and take control of their lives. Save Me A Seat is a heartfelt middle-grade novel about fitting in and staying true to yourself.
More books about bullying: 20 Multicultural Children's Books about Bullying
More books about school: 20 Multicultural Children's Books about School
---
Inside Out and Back Again
by Thanhha Lai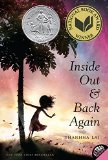 During the Vietnam War, 10-year-old Hà flees the country with her mother and three older brothers. Her father has been missing in action for nine years. The family finds refuge in Alabama but also experiences hostility and rejection. Bullied by some mean classmates, grieving for her father and missing Saigon and her friends, Hà struggles to adjust to her new life. Written in short free-verse poems, award-winning Inside Out and Back Again is a moving portrait of one girl's resilience in the face of change, hurt and grief. Includes author interview, a family activity, discussion questions and tips on writing poetry.
More books about immigration: 30 Multicultural Picture Books about Immigration
---
Somewhere Among
by Annie Donwerth-Chikamatsu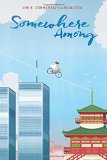 11-year-old Ema is looking forward to the arrival of her baby sibling. Finally, someone who will understand how it feels to be half American and half Japanese. But spending the summer with her grandparents in Japan is difficult for Ema: Her harsh grandmother, her mother's tricky pregnancy, and some unexpected events. When the tragedy of 9/11 strikes an ocean away, and her grandfather falls ill, Ema learns about the tender side and the strength of her grandmother. Entirely written in free-verse, Somewhere Among is a heartfelt debut middle-grade novel about family, loneliness and hope.
More books featuring multiracial characters: 21 Middle-Grade Novels With Multiracial Characters
---
---
Where the Mountain Meets the Moon
by Grace Lin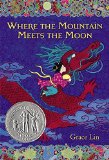 Opening each chapter with her own colourful drawings, Lin tells the enchanting story of a poor girl who sets out to find the secret to good fortune. On her magical adventure, Minli encounters danger, humour and wisdom, and befriends a dragon who cannot fly. A mixture of fantasy and Chinese folklore, Where the Mountain Meets the Moon is a beautiful and timeless story about the evils of greed and the joy that comes from being thankful.
---
Blackbird Fly
by Erin Entrada Kelly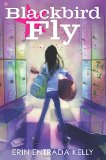 Twelve-year-old Apple grapples with being different from her classmates. She and her mother immigrated from the Philippines when she was little. Her mother still cooks Filipino foods and gives Apple a hard time for becoming "too American." When her friendships become difficult, Apple turns to music and starts saving for a guitar. Acclaimed Blackbird Fly is a heartfelt story about family, friendship, identity and finding your own way.
More books about friendship: 18 Multicultural Children's Books about Friendship
---
A Single Shard
by Linda Sue Park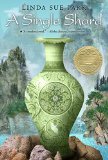 Set in 12th century Korea, 13-year-old orphan Tree-ear lives under a bridge in a village famous for its delicate pottery. He dreams of making his own pot one day and is determined to do whatever it takes, even if that means going on a long and lonely journey to the royal court. A Single Shard is a moving story of one boy's creativity, courage and perseverance.
---
Summerlost
by Allie Condie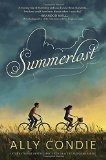 After her father and younger brother were killed in an accident, Cedar and what's left of her family are spending the summer in Iron Creek. The Asian American girl befriends local boy Leo who introduces her to the renowned Summerlost theatre festival. Cedar gets a job at the festival and soon finds herself surrounded by mysteries: That of a deceased Hollywood actress haunting the halls of Summerlost, and that of the strange gifts Cedar keeps receiving. Summerlost is a tender and touching middle-grade novel about processing loss and finding friendship.
More books for summer reading: 21 Multicultural Middle Grade Novels for Summer Reading
---
---
It Ain't So Awful, Falafel
by Firoozeh Dumas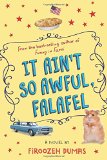 Another fantastic brand new release! In times of the anti-Iran sentiments of the 1970s, fitting in has become even more difficult for brainy loner Zomorod Yousefzadeh. Her family has just moved again, this time to Newport Beach, California, and she is determined to fit in, even changing her name to all-American Cindy. It Ain't So Awful, Falafel is a moving yet lighthearted middle-grade novel from the author of best-selling Funny in Farsi.
---
Millicent Min, Girl Genius // Stanford Wong Flunks Big-Time
by Lisa Yee
With her genius IQ, 11-year-old Millie already takes college poetry classes and attends High School. Neither fitting in with her older classmates nor with her same-age peers, Millie struggles to make friends. Against her will, her concerned parents enroll her in summer volleyball and make her tutor Stanford Wang, a – in her eyes "geeky" – family friend. When Millie starts befriending volleyball teammate Emily, she hides her genius status from her. Emily feels betrayed when the truth comes out. Millicent Min, Girl Genius is a funny and heartwarming book about friendship, honesty and self-acceptance.
In Stanford Wong Flunks Big Time, companion book to Millicent Min, Girl Genius, Sixth Grader Stanford Wong is in trouble. His lack of interest in academics lands him in summer school with "the world's biggest nerdball" Millie. He spends the summer trying to hide his summer school attendance from his basketball friends, pursuing his crush and dealing with his grandmother's dementia. A funny and warm story about a boy's growth as a person.
---
Weedflower
by Cynthia Kadohata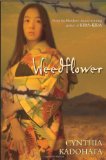 12-year-old Sumiko's family lives on a flower farm in Southern California. When Pearl Harbor is attacked, the Japanese-American family's lives are turned upside down. Some family members are taken to a prison camp, others sent to the Arizona desert. Missing her old life and struggling with despair, Sumiko develops a tender relationship with a Mohave boy. In lyrical prose, Weedflower sensitively taking on a difficult piece of American history.
---
Anna Wang
by Andrea Cheng
This series follows Anna Wang year by year from Grade 4 to 7. One year she learns about the ups and downs of friendships, the next is all about the adoption of a baby sibling from China, the following about identity and going on a trip to China, and in the last one Anna learns about family values in today's Chinese culture.
More books series: 40+ Multicultural Book Series for Girls & Boys
---
---
Time Traveling with a Hamster
by Ross Welford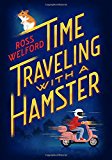 "My dad died twice. Once when he was thirty-nine and again four years later, when he was twelve." On his twelfth birthday, Al Chaudhury receives a letter from his dead father asking him to travel back to 1984 and prevent his go-kart accident. Reminiscent of "Back to the Future", Time Traveling with a Hamster is a poignant and funny race-against-time story about a boy who travels back in time to save his father's life.
More 2016 releases: The 15 Best Multicultural Middle-Grade Novels of 2016
---
Ninjas, Piranhas, and Galileo
by Greg Leitich Smith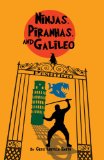 Elias, Shohei and Honoria are tackling their 7th Grade science project together whilst having other – more pressing – issues to deal with: Elias is secretly in love with Honoria who has a crush on Shohei who is busy fending off his adoptive parent's overly eager attempts to acquaint him with his Japanese heritage. Ninjas, Piranhas and Galileo is a witty story about friendship and honesty, featuring quirky characters reminiscent of the ones in Harry Potter.
More STEM/STEAM themed books: 50+ Multicultural STEAM Books for Children
---
My Name Is Bilal
by Asma Mobin-Uddin MD M.D.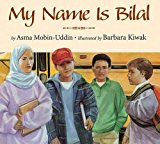 After moving to a new place, Bilal and his sister Ayesha start at a new school where they are the only Muslims. When Bilal sees his sister bullied on their first day, he worries about being teased himself and decides not to let his classmates know that he is Muslim. My Name Is Bilal is a heartfelt story about a young boy struggling with his identity and a great starting point for discussions about prejudice and discrimination.
More books about discrimination: 37 Children's Books to help talk about Racism & Discrimination
---
American Born Chinese
by Gene Luen Yang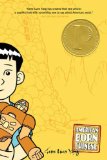 American Born Chinese masterfully weaves together three plotlines: Chinese folk hero Monkey King's efforts to be respected as a god; lonely Asian American Jin Wang's attempts to fit in with his white classmates; and All-American Danny's embarrassment at his – purposefully stereotypical – Chinese cousin's behaviour that forces him to change schools. This award-winning graphic novel explores identity and belonging, stereotypes and perceptions, love and friendship.
---
*You can buy any of the books on this site from Amazon USA, CAN or UK by clicking on the book titles or covers*
---
---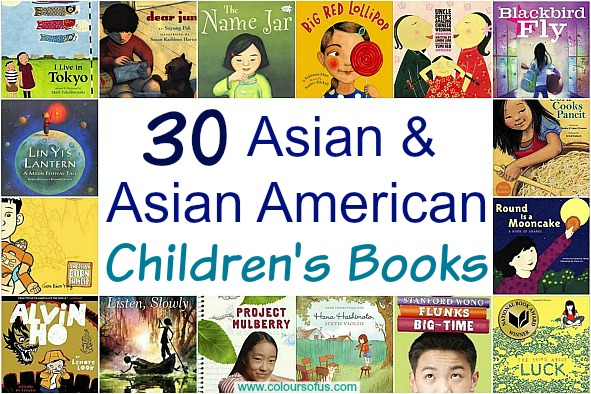 ---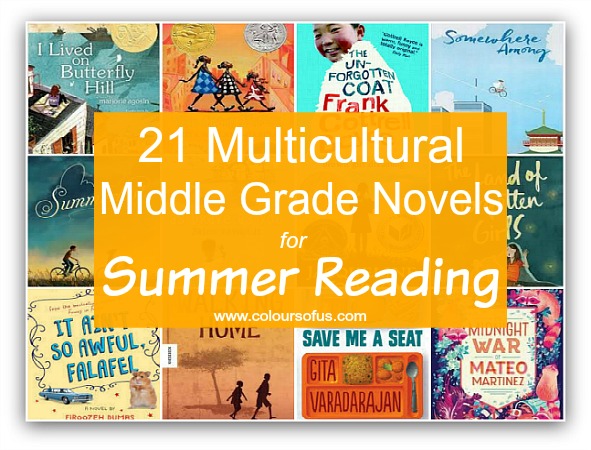 ---
More books with Asian or Asian American characters:
---