Hispanic Multicultural Children's Books – Elementary School

Multicultural Children's Books for ages 5 to 10, featuring Hispanic or Hispanic American children and families

---
Maya's Blanket/La Manta de Maya
by Monica Brown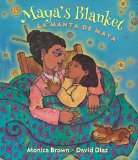 Maya's grandmother made her a special blanket to protect her from bad dreams. As Maya grows, the blanket is made into smaller and smaller items, from a dress to a bookmark. Each item has a special meaning for Maya and helps her in some way. When she loses the bookmark, she creates a book about all the items which she eventually shares with her own daughter. Inspired by a traditional Yiddish folk song and infused with Latino elements, Maya's Blanket is a heartfelt story about family ties and creativity, enhanced by rich mixed-media illustrations. Includes glossary of Spanish words.
---
A Chair for My Mother
by Vera B. Williams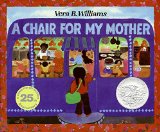 A Chair for my Mother tells the story of little Rosa who – together with her mother and grandmother – saves up coins to buy a comfortable chair after the family home was destroyed by a fire. This award-winning picture book with its expressive water colour paintings beautifully depicts a loving family who keeps up a joyful spirit in the face of adversity.
All books of the Rosa series: Something Special for Me // Music, Music for Everyone // A Chair for Always
---
Rain Player
by David Wiesniewsky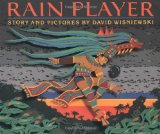 Based on the Mayan belief that the future is determined and cannot be changed, this is a story about a young ballplayer who challenges the Rain God in order to prevent disaster for his people. With extraordinary cut-paper illustrations, Rain Player is an unusual picture book that teaches young children about the ancient Mayan culture.
---
Waiting for the Biblioburro
by Monica Brown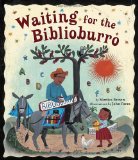 Little Ana is thrilled when the travelling librarian returns to her village on his trusted mules, Alfa and Beto. Inspired by real-life librarian Luis Soriano, Waiting for the Biblioburro introduces children to the concept of mobile libraries that bring literacy to rural Colombia. The colourful folk-style illustrations perfectly match this beautiful celebration of books and reading.
More books celebrating books and reading: 15 Multicultural Children's Books celebrating books & reading
---
Abuela's Weave
by Omar S. Castaneda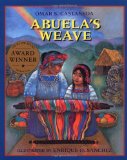 A young Guatemalan girl learns the art of weaving from her grandmother. The whole family depends on the income earned by selling the products at the local maket. Award-winning Abuela's Weave is an authentic story about life in a small community in Latin America, beautifully complemented by the rich acrylic paintings in earthy tones with splashes of colour.
More books about grandparents: 40+ Multicultural Children's Books about Grandparents
---
Frida
by Jonah Winter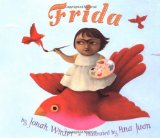 No list of Hispanic multicultural children's books complete without a book about famous Mexican painter Frida Kahlo! This striking picture book tells the story of Frida's life in simple words and with gorgeous acrylic paintings full of Mexican folk art icons (monkeys, devils, smiling skeletons). Frida is the companion book to Winter's acclaimed Diego
, an equally stunnig book about Frida's artist husband Diego Rivera.
---
In My Family/En mi familia
by Carmen Lomas Garza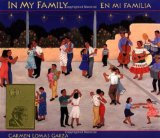 Following her best-selling Family Pictures, Garza's In My Family is another tribute to her Mexican American family and the culture that shaped her life. Like flipping through a family photo album, this warm, personal book gives a lovely insight into Mexican culture and family life. All children will love studying the detailled scenes displayed in the vibrant paintings.
Family Pictures: Family Pictures/Cuadros de Familia
---
I Love Saturdays y domingos
by Alma Flor Ada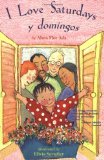 On Saturdays, a little girl visits her European-American grandparents, and on Sundays (domingos) she spends the day with her Mexican-American abuelito y abuelita. She goes to the circus with one set of grandparents, to the sea with the other and celebrates her birthday with both of them. While their cultures may be different, they all have in common that they love their granddaughter dearly. I love Saturdays y domingos is a light-hearted celebration of two different cultures.
More books about multiracial families: 50+ Picture Books about Mixed Race Families
---
Pancho Rabbit and the Coyote: A Migrant's Tale
by Duncan Tonatiuh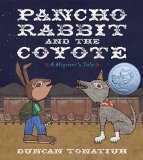 In this award-winning picture book a young rabbit awaits the return of his papa who went to find work in the great carrot and lettuce fields. Little Pancho decides to go and look for him and is offered help by a coyote in exchange for his food. But when the food is gone, the coyote is still hungry… Pancho Rabbit and the Coyote is a suspenseful and empathetic story about the hardships of illegal immigrants seeking a better life for their families. With folk-art illustrations and poignant text full of emotion, this stunning allegorical book is a must-read for children of all ethnicities.
More books about immigration: 30 Multicultural Picture Books about Immigration
---
Marisol McDonald Doesn't Match
by Monica Brown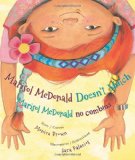 Little Marisol is like a Hispanic American version of Pippi Longstocking – a spunky and fun-loving little girl who doesn't let anyone put her into a box. Marisol does things the way she likes, from wearing polka dots with stripes to being a soccer playing pirate princess. When she gets teased it does get her down, but she stays true to herself nonetheless. Bouncy prose and appealing acrylic illustrations make bilingual Marisol McDonald doesn't match a fun, confidence-boosting read.
---
Floating on Mama's Song
by Laura Lacamara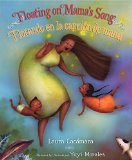 Anita's mama sings songs so beautiful they create magic: Whoever hears them starts floating high above the ground. When one day Mama stops singing, Anita tries to find a way to bring back the happiness and the magic of her songs. Floating on Mama's Song is a lyrical tale about three generations of women, stunningly illustrated with Morales' expressive artwork.

More books about mothers: 14 Multicultural Children's Books about Mothers
*You can buy any of the books on this site from Amazon USA, CAN or UK by clicking on the book titles or covers*
---

---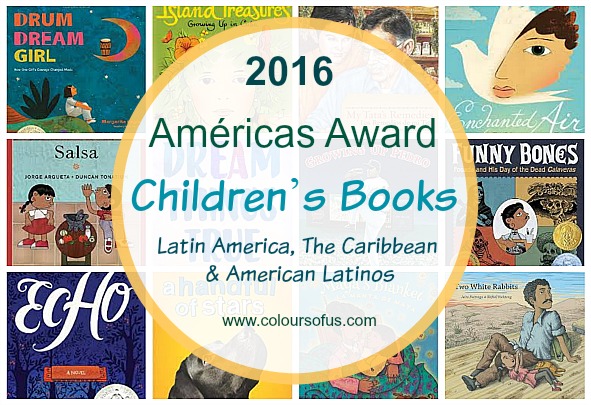 ---
More books with Hispanic or Hispanic American characters:
---
---
---