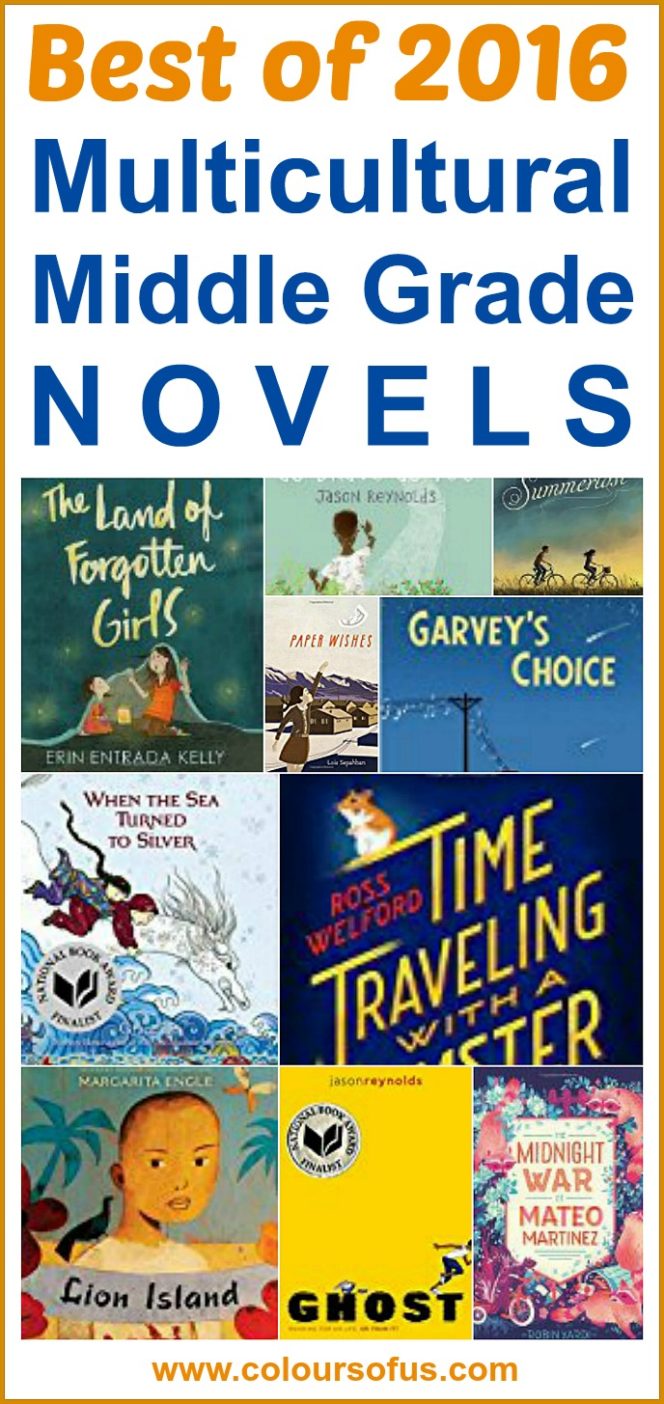 Time for a little "Best of 2016" series! Some truly amazing novels for middle school children have been published this year, so I'll start with my personal selection of the 15 best multicultural middle grade novels of 2016.
For picture books and YA novels, please browse my other "Best of 2016" lists: The 10 Best Multicultural Young Adult Novels of 2016 and The 40 Best Multicultural Picture Books of 2016.
---
The 15 Best Multicultural Middle Grade Novels of 2016
---
Time Traveling with a Hamster
by Ross Welford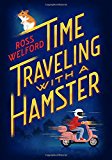 "My dad died twice. Once when he was thirty-nine and again four years later, when he was twelve." On his twelfth birthday, Al Chaudhury receives a letter from his dead father asking him to travel back to 1984 and prevent his go-kart accident. Reminiscent of "Back to the Future", Time Traveling with a Hamster is a poignant and funny race-against-time story about a boy who travels back in time to save his father's life. ~ Asian
---
When the Sea Turned to Silver
by Grace Lin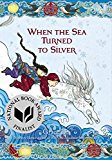 Pinmei is shattered when soldiers of the Emperor kidnap her gentle grandmother. In return for the storyteller the Emperor wants the Luminous Stone That Lights the Night. Pinmei her friend Yishan embark on a journey to find the Luminous Stone. Inspired by Chinese folklore,
When The Sea Turned To Silver
is a beautifully written and illustrated fantasy adventure, companion to Newberry Honour Winner 
Where the Mountain Meets the Moon. 
~ Asian
---
Lion Island: Cuba's Warrior of Words
by Margarita Engle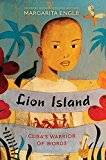 Written in verse, Lion Island tells the story of Antonio Chuffat, a young man of African, Chinese, and Cuban descent who became a champion of civil rights in the 19th century. Cuba is fighting for freedom from Spain, and Africans and Chinese are forced to work long, backbreaking hours in the fields. Together with his Chinese friends Wing and Fan, Antonio fights for liberty and justice in this haunting yet hopeful middle grade novel. ~ Hispanic
---
The Land of Forgotten Girls
by Erin Entrada Kelly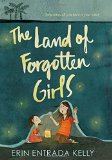 Abandoned by their father, sisters Soledad and Ming from the Philippines live in Louisiana with their evil stepmother. All they have is the stories their deceased mother used to tell them about the travels of her magical sister. The stories give the sisters  hope, but for little Ming they also blur the lines between fact and fiction. Sol needs to find a way to pull her sister back into reality. Mixing fantasy and realism,
The Land of Forgotten Girls
is an enchanting middle grade novel about sisterhood, hope and the power of imagination. 
~ Asian 
---
Unbound
by Ann E. Burg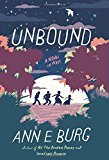 Another beautiful novel in verse! When young Grace's thoughts about the injustice of slavery escape her mouth without warning, it sets off a terrible chain of events. Grace and her family must flee deep into the swamps, where they brave deadly animals, slave hunters, and the uncertainty of ever finding freedom. Unbound is a powerful historical novel about runaway slaves and the right of every human to be free. ~ African
---
Paper Wishes
by Lois Sepahban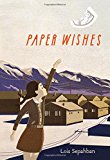 After the 1942 attack on Pearl Harbor, 10-year-old Manami and her family are forced to move to a Japanese American prison camp in the desert. Manami tries to sneak her dog in but is caught and forced to abandon Yujiin. She is devastated, but clings to the hope to somehow be reunited with her beloved dog. Over time Manami learns to let go of her guilt and accept all that has happened to her family. Paper Wishes is a heartfelt middle grade novel about a dark chapter of American history. ~ Asian 
---
As Brave As You
by Jason Reynolds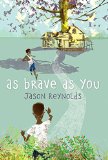 11-year-old Genie and his older brother Ernie are leaving Brooklyn for the very first time to spend the summer with their grandparents in rural Virginia. It is a time full of surprises for Genie and learning about himself and his family: From finding out that his grandfather is blind to discovering his secret room to learning that bravery can mean different things. As Brave As You Are is a thoughtful and gentle middle grade novel by Coretta Scott King/Johnson Steptoe Award-winner Jason Reynolds (When I Was the Greatest). ~ African
---
Ghost
by Jason Reynolds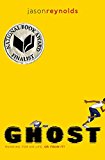 Ghost, Lu, Patina and Sunny are four kids from very different backgrounds with clashing personalities. All four are chosen for their elite middle school track team but they need to get their acts together to qualify for the Junior Olympics. Ghost wants to be the fastest sprinter but his past is slowing him down. National Book Award Finalist for Young People's Literature Ghost is the heartfelt and electrifying first novel of a brand new series about the four track team members and their personal struggles. ~ African
---
Hour of the Bees
by Lindsay Eagar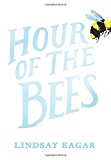 12-year-old Carol has to spend her summer in the middle of the New Mexico desert, helping her parents move the grandfather she's never met into a home for people with dementia. At first, Carol avoids prickly Grandpa Serge but she soon finds herself drawn to him, fascinated by his crazy stories. Hour of the Bees is a captivating middle grade novel about family, identity, and discovering the wonder of the world. ~ Hispanic
---
Summerlost
by Allie Condie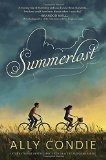 After her father and younger brother were killed in accident, Cedar and what's left of her family are spending the summer in Iron Creek. The Asian American girl befriends local boy Leo who introduces her to the renowned Summerlost theatre festival. Cedar gets a job at the festival and soon finds herself surrounded by mysteries: That of a deceased Hollywood actress haunting the halls of Summerlost, and that of the strange gifts Cedar keeps receiving. Summerlost is a tender and touching middle grade novel about processing loss and finding friendship. ~ Asian 
---
Garvey's Choice
by Nikki Grimes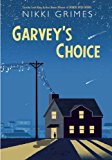 His father wants him to be athletic but Garvey is only interested in astronomy, science fiction, and reading. He is kind, funny, smart, a loyal friend, and he is also overweight, teased by bullies, and lonely. When his only friend encourages him to join the school chorus, Garvey's life changes. Garvey's Choice is a heartfelt novel in verse about self-acceptance and being true to yourself. ~ African
---
The Midnight War of Mateo Martinez
by Robin Yardi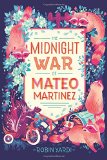 When Fourth Grader Mateo Martinez insists that two talking skunks stole his old trike, his family believes he was only dreaming. But that's not all that's difficult in Mateo's life: He has to deal with bullies at school, Johnny not being his best friend anymore and developing his new friendship with Indian American Ashwin. And above all, he struggles with his Mexican American identity. The Midnight War of Mateo Martinez is a funny and action-packed coming-of-age middle grade novel with a touch of fantasy. ~ Hispanic
---
Save Me a Seat
by Gita Varadarajan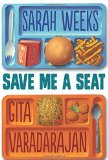 Ravi, who recently arrived in the US from India, and Joe, whose best friend has just moved away, both attend Fifth Grade at the same school, and – each in their own way – struggle to acclimatize to the new situation. As if that wasn't enough, they are both being targeted Dillon by the school's biggest bully. Together Ravi and Joe try to take control of their lives. Save Me A Seat is an authentic middle grade novel about fitting in and staying true to yourself. ~ Asian 
---
Booked
by Kwame Alexander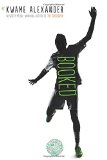 "Like lightning / you strike /fast and free / legs zoom / down field / eyes fixed / on the checkered ball / on the goal / ten yards to go / can't nobody stop you…" In this sequel to award-winning The Crossover, twelve-year-old Nick struggles with problems at home, is faced with a bully, and tries to impress the girl of his dreams. With the help of his best friend and inspiring books given to him by a rapping librarian, Nicky learns about the power of words and how to stand up for himself. Booked is an exciting and heartfelt novel-in-verse about soccer, family, love and friendship. ~ African
---
It Ain't So Awful, Falafel
by Firoozeh Dumas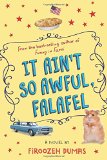 In times of the anti-Iran sentiments of the 1970s, fitting in has become even more difficult for brainy loner Zomorod Yousefzadeh. Her family has just moved again, this time to Newport Beach, California, and she is determined to fit in, even changing her name to all-American Cindy. It Ain't So Awful, Falafel is a moving yet lighthearted middle grade novel from the author of best-selling Funny in Farsi. ~ Asian 
---
 *You can buy any of these middle grade novels from Amazon USA, CAN or UK by clicking on the book titles or images*
---
---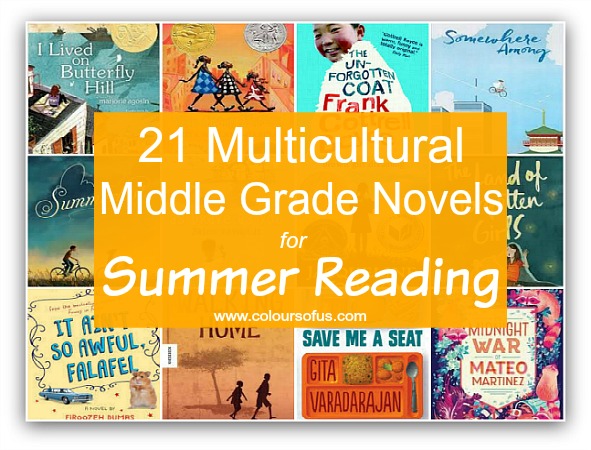 ---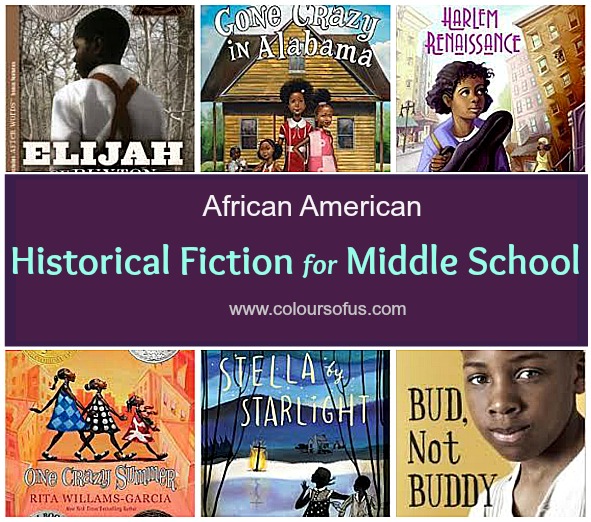 ---
More Multicultural Children's Books for Middle School:
---