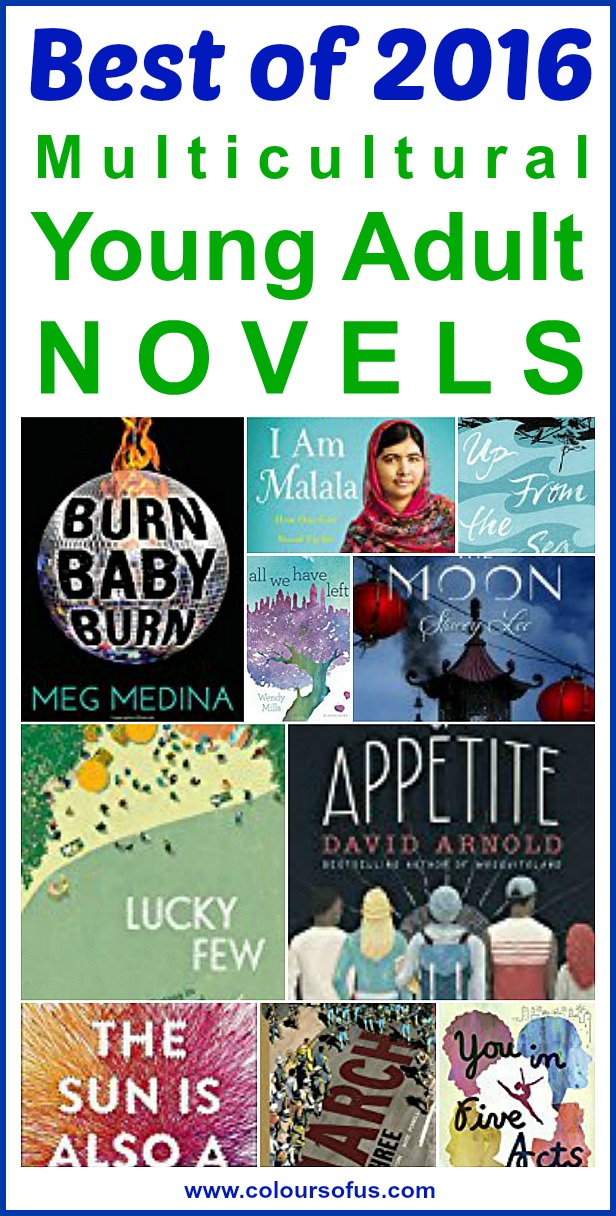 Following my lists of Best Multicultural Picture Books of 2016 and Best Multicultural Middle Grade Novels of 2016, I am finishing this mini-series with a list of this year's best multicultural young adult novels.
My personal favourites are Kids of Appetite and The Sun Is Also A Star. Which ones are yours?
---
The 10 Best Multicultural Young Adult Novels of 2016
---
The Sun Is Also a Star
by Nicola Yoon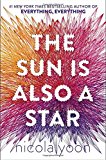 One of the most exciting new YA releases of 2016, The Sun Is Also A Star became an instant New York Times bestseller and will be made into a movie. Natasha's family is about to be deported to Jamaica. On her last day in New York City she meets Asian American Daniel, the good son and good student. Told in alternating voices, this is a moving and hopeful story about identity, family, and the possibility of love. ~ African, Asian
---
Outrun the Moon
by Stacey Lee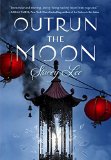 In 1906 fifteen-year-old Mercy Wong is determined to get an education to break from the poverty in San Francisco's Chinatown. Through a mix of cunning and bribery she gains admittance at St. Clare's School for Girls, where she stands strong in the face of discrimination from her wealthy white classmates. When a historic earthquake destroys Mercy's home and school, the strong-willed teenager can't sit by and just wait for help. She takes matters into her own hands instead. Outrun The Moon is a powerful and thought-provoking read for teenage girls. ~ Asian 
---
Lucky Few
by Kathryn Ormsbee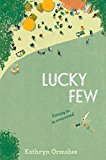 When diabetic activist Stevie Hart first meets Max Garza, a school drop-out with a tragic past, she thinks he is dead. Turns out, he is on a mission to fake his own death in 23 different ways. Stevie's coding genius friend Sanger Sadler-Hamasaki is intrigued, and the two home-schooled girls strike up a friendship with Max. What starts off as fun soon spirals downward… With its delightfully weird and diverse protagonists, Lucky Few is a quirky debut novel that celebrates friendship, first love, and being different ("fitting in is overrated"). ~ Diverse
---
Kids of Appetite
by David Arnold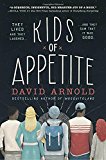 From the acclaimed author of Mosquitoland comes this funny and touching bestseller about first love and devastating loss. Victor Benucci has a set of instructions for scattering his father's ashes. He meets and falls in love with Madeline Falco, a girl with a trouble past, who belongs to the Kids of Appetite. As the gang helps Victor fulfill his father's last wishes, they become entangled in a murder investigation. Kids of Appetite is an exciting read, one of the most talked about young adult novel of the year 2016.  ~ African, Diverse
---
All We Have Left
by Wendy Mills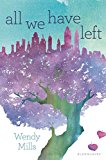 2015: Sixteen-year-old Jesse's older brother died in the 9/11 attacks, and her home has since been filled with anger and grief. A hate-fueled decision turns Jesse's life upside down and forces her to face the past. 2001: Sixteen-year-old Muslim girl Alia decides to confront her father about not letting her attend a program for talented high school artists. When she visits him at his office, the planes collide into the Twin Towers, and Alia gets trapped. In the final hours she meets a boy who changes everything for her. All We Have Left is a heartfelt novel about love and hope.  ~ Diverse
---
March: Book Three
by John Lewis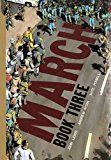 March: Book Three
is the stunning conclusion of the award-winning trilogy by congressman and civil rights key figure John Lewis. Starting in 1963, the book describes the continuing struggle for justice. With an unpredictable new president and fractures within the movement deepening, 25-year-old John Lewis risks everything in a historic showdown high above the Alabama river, in a town called Selma. With expressive black-and-white illustrations, this unique graphic novel makes the history of the civil rights movement accessible for teenagers. 
~ African
---
Up From the Sea
by Leza Lowitz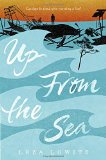 In March 2011 a tsunami devastates the coast of Japan. Young survivor Kai loses almost everyone and everything. When he is offered a trip to New York to meet kids affected by 9/11, Kai uses this opportunity to also look for his estranged American father. When he visits Ground Zero, Kai realizes he needs to return home and help rebuild his town. Up From The Sea is a heartbreaking yet hopeful novel-in-verse about loss, survival, and starting anew. ~ Asian 
---
Burn Baby Burn
by Meg Medina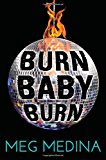 During the infamous violent summer of 1977, when New York City is affected by arson, a massive blackout, and a serial killer, 17-year-old Nora's life isn't going well either. Her drug-dealing brother abuses Nora and her mother, her absent father calls only on holidays, and the family is struggling to pay the rent. Nora likes Pablo, her new co-worker at the deli, but is not ready for a relationship, not least because the serial killer goes after young couples who stay out late. Burn Baby Burn is an intense coming-of-age novel, based on historic events. ~ Hispanic
---
You in Five Acts
by Una LaMarche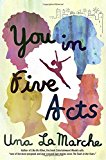 Diego, Liv, Ethan, Dave, and Joy are students at a prestigious New York City performing arts school, all of them dreaming of stardom. In five chapters – each told from the perspective of a different student. You in Five Acts is a poignant multicultural young adult novel that tells of the heartbreaks, the betrayals, the inside jokes, and the remember-whens of friendship, and of a tragedy that changed everything. ~ Diverse
---
I Am Malala
by Malala Yousafzai & Patricia McCormick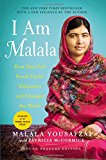 From a young age, Malala stood up for what she believes. Growing up in a region of Pakistan the Taliban had taken control of, she fought for her right to education. In 2012 she survived being shot point-blank on the bus home from school. Malala is a symbol of peaceful protest and continues to speak internationally. She is the youngest ever Nobel Peace Prize winner. I Am Malala is the Young Readers Edition of Malala's bestselling memoir that makes this courageous girl's inspiring story accessible to teenagers. Includes exclusive photos and material. ~ Asian 
---
*You can buy any of these multicultural young adult novels from Amazon USA, CAN or UK by clicking on the book titles or images*
---
---
More Multicultural Books for Young Adults:
---