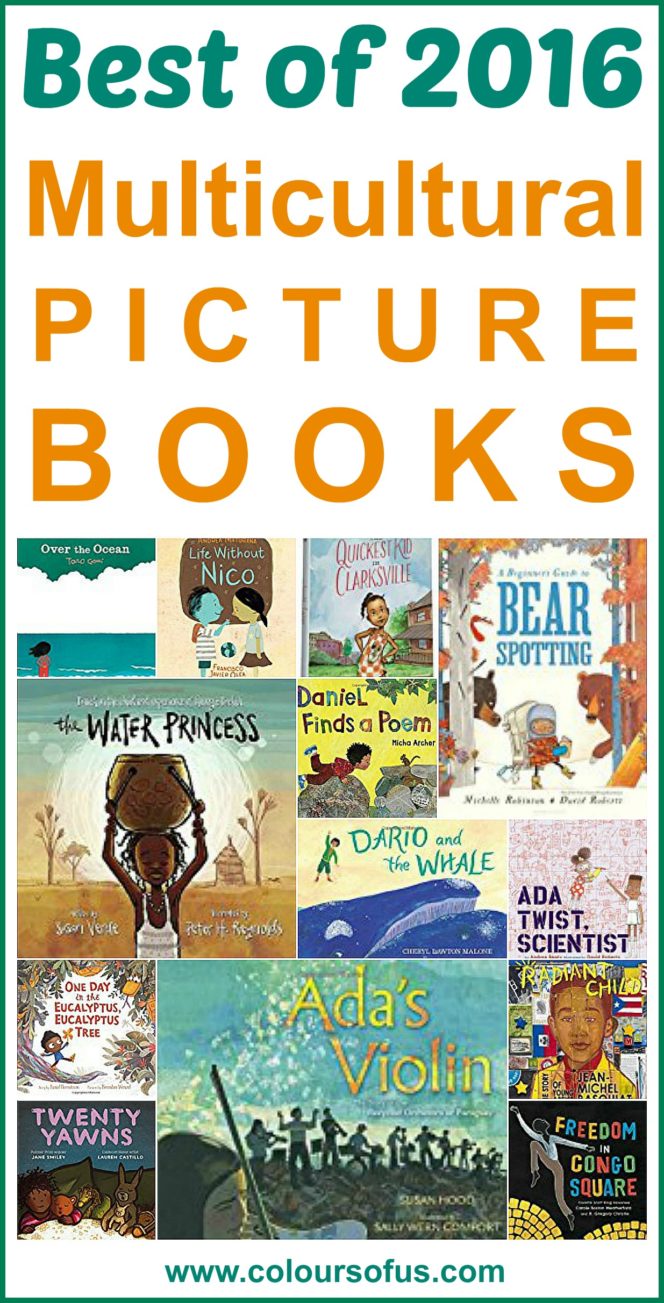 The second part of my "Best of 2016" series focuses on this year's best multicultural picture books (Part 1: The 15 Best Multicultural Middle Grade Novels of 2016, Part 3: The 10 Best Multicultural Young Adult Novels of 2016).
Initially I was going to do another "Best 15" list, but there were so many amazing new picture book releases this year that it became a "Best 40" list. My personal favourites are Ada's Violin and The Barefoot Book of Children!
---
The 40 Best Multicultural Picture Books of 2016
---
Babies & Toddlers
---
My Heart Fills with Happiness
by Monique Gray Smith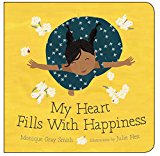 "My heart fills with happiness when…I smell bannock baking in the oven." My Heart Fills With Happiness is a warm and cheerful celebration of the small  moments and simple pleasures in life. This beautifully illustrated board book encourages children everywhere to reflect on what makes them happy. ~ Diverse – Babies & Toddlers
---
We Sang You Home
by Richard Van Camp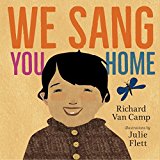 This sweet and lyrical board book is sure to become a family favourite! Written by internationally renowned Native American author Richard Van Camp and illustrated by award-winning illustrator Julie Flett, We Sang You Home celebrates the bond between parent and child in gentle rhyming text. ~ Diverse – Babies & Toddlers
More books about Native Americans: 32 Native American Children's Books
---
Preschool
---
One Day in the Eucalyptus, Eucalyptus Tree
by Daniel Bernstrom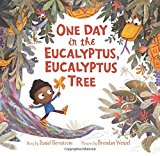 A sneaky snake has no idea that the captives in his belly are planning their escape. Young readers see a cutaway of the snake's belly and can even guess how the tale ends. With magical illustrations and rhythmic text, One Day in the Eucalyptus, Eucalyptus Tree is one of the best read-aloud books of the year! ~ African – Preschool
---
Twenty Yawns
by Jane Smiley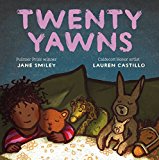 When Lucy wakes up at night in a dark, still room, everything looks spooky. But by the time she has put her beloved stuffed animals to bed, she's calm again and ready for sleep. Twenty Yawns is Pulitzer Prize winner Jane Smiley's first picture book, illustrated by Caldecott Honor artist Lauren Castillo. Featuring a multiracial family, the sweet story combines the fun of a sunny beach day with the quietude of a moonlit night. ~ African – Preschool
More picture books about multiracial families: 50+ Picture Books about Mixed Race Families
---
Daniel Finds a Poem
by Micha Archer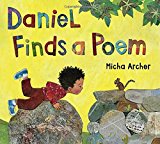 What is poetry? Is it glistening morning dew? Spider thinks so. Is it crisp leaves crunching? That's what Squirrel says. Could it be a cool pond, sun-warmed sand, or moonlight on the grass? With rich, multi-layered collage illustrations, Daniel Finds A Poem is a delightful picture book celebrating the poetry found all around us. ~ Diverse – Preschool
More books about poetry: 26 Multicultural Poetry Books for Children aged 0 to 10
---
Over the Ocean
by Taro Gomi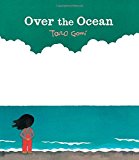 A young girl gazes at the ocean wondering what lies beyond. Boats filled with toys? Skyscrapers filled with people? Houses filled with families? Over the ocean is a beautifully illustrated picture book celebrating the power of imagination, the mystery of the unknown, and a sense wonder. ~ Asian – Preschool
---
Dario and the Whale
by Cheryl Lawton Malone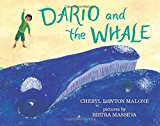 After moving to Cape Cod from Brazil, Dario finds it hard to make friends since he doesn't speak English well. But one day Dario befriends someone else who has just arrived in New England and he doesn't speak any English at all…because he's a right whale! But what will happen when it's time for the whale to migrate? Dario and the Whale is a moving story, brought to life by expressive illustrations. ~ Diverse – Preschool
---
A Beginner's Guide to Bear Spotting
by Michelle Robinson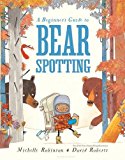 Accompanied only by a trusty teddy bear, a young aspiring bear spotter ventures into bear country. But coming face-to-face with bears can be dangerous, and the brave protagonist (of unspecified race and gender) has to come up with some unconventional ways to avoid being eaten. A Beginners Guide to Bear Spotting is a brilliant, laugh-out-loud story brought to life by bestselling illustrator David Roberts' expressive art. ~ Diverse – Preschool
---
My First Book of Hindi Words
by Rina Singh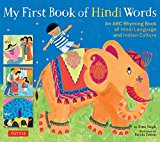 "A is for akash. A sky so blue where little birds fly and big planes, too." In the form of an ABC rhyming book, My First Book of Hindi Words introduces 26 Hindi words to young readers. Colourful illustrations bring the words to life. A glossary at the end helps children to review what they have learned. ~ Asian – Preschool
More books with Asian or Asian American characters: 30 Asian & Asian American Children's Books
---
Have You Seen My Trumpet?
by Michaël Escoffier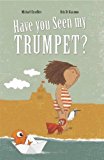 Have you seen my Trumpet? is the final book in Michaël Escoffier and Kris Di Giacomo's clever and fun wordplay trilogy. Young readers follow a biracial girl to a sunny day at the beach. On each page they have to answer a question with clues hidden within both text and illustrations, for example "Who loves guacamole?" (the mole). The delightful art, engaging narrative, and wordplay will keep preschoolers deeply engaged. ~ African – Preschool
The other books in the trilogy: Take Away the A, Where's the Baboon?
---
Life Without Nico
by Andrea Maturana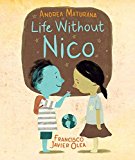 When Maia's best friend moves away, she feels empty, bored, and alone. Slowly, things begin to get better: She makes a new friend, and discovers a new passion. When Nico returns, Maia worries that there will no longer be room for him but she soon learns that there is always enough space in your heart for friends. Life Without Nico is a moving picture book that sensitively explores a child's feelings around friendship and loss. ~ Hispanic – Preschool
---
Ada Twist, Scientist
by Andrea Beaty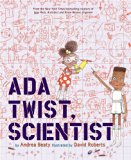 Little scientist Ada has a boundless imagination and curiosity. Why are there pointy things stuck to a rose? Why are there hairs growing inside your nose? When her house fills with a horrific smell, Ada embarks on a fact-finding mission and conducts scientific experiments. Inspired by female scientist such as Ada Lovelace and Marie Curie, bestselling Ada Twist, Scientist promotes girl power in science with playful rhyme and cartoon illustrations. ~ African – Preschool
---
Dear Dragon: A Pen Pal Tale
by Josh Funk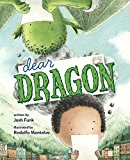 Pen pals George and Blaise write letters to each other about their pets, birthdays, favourite sports, and science fair projects. But what they don't know is that George is a human, while Blaise is a dragon! What will happen when the pen pals finally meet face-to-face? Written in bouncy rhyme, Dear Dragon is a sweet and clever story about true friendship and appreciating others for who they are. ~ African – Preschool
More books about friendship: 18 Multicultural Children's Books about friendship
---
Beautiful
by Stacy McAnulty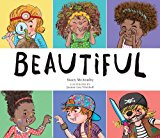 With bold illustrations of spunky girls, Beautiful challenges stereotypes about girls and what it means to be beautiful. Text like "Beautiful girls move gracefully" is accompanied by illustrations of activities such as a girl playing football or two girls in wheelchairs playing handball. This empowering book shows girls that true beauty is found on the inside, and encourages them to feel free to be themselves. ~ Diverse – Preschool
---
School's First Day of School
by Adam Rex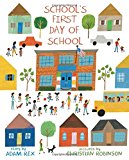 This colourful picture book shows the first day of school from an unusual perspective: It's the school itself that is going through first-day jitters.Will the children like the school?  Will they be nice? What will they do once they arrive?  School's First Day of School is a fun back-to-school with charming illustrations. ~ Diverse – Preschool
---
Emma and Julia Love Ballet
by Barbara McClintock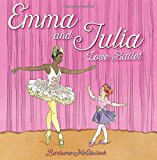 Emma and Julia both love ballet. Emma is learning to be a ballerina, and Julia is a professional ballerina. They are both excited about the big performance in the theater tonight where Julia will be dancing onstage, and Emma will be watching from the audience. And afterwards, Emma will go backstage to meet her ballet hero! Emma and Julia is a richly illustrated, heartwarming story that is sure to become a favourite with young ballet lovers. ~ African – Preschool
---
Little Red and the Very Hungry Lion
by Alex T. Smith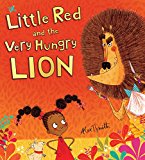 Little Red is on her way to visit Auntie Rosie with a basket of goodies and some spot medicine. Along the way she meets the Very Hungry Lion who is eager to gobble her up. But the Lion's plan doesn't work out the way he wanted. With bold art and a spunky protagonist, Little Red and the Very Hungry Lion is a refreshing African version of the classic fairy tale that will delight young readers!  ~ African – Preschool
---
Thunder Boy Jr.
by Sherman Alexie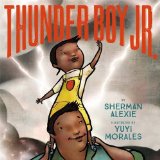 Thunder Boy Jr. dreams of having his own unique name rather than being named after his dad. He'd love a name that says something cool about him, like Touch the Clouds, Not Afraid of Ten Thousand Teeth, or Full of Wonder. Together with his dad he eventually picks the perfect name. With lyrical text and enchanting illustrations, Thunder Boy Jr celebrates the warm relationship between a Native American father and his son. ~ Diverse – Preschool
More books about fathers: 40 Multicultural Children's Books about Fathers
---
City Shapes
by Diana Murray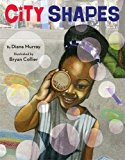 Follow a young girl on her hunt for shapes of all kinds in a bustling city, from shimmering skyscrapers to fluttering kites to twinkling stars high in the sky. Vibrantly illustrated by four-time Caldecott Honoree Bryan Collier, City Shapes is not just a simple concept book but an explosion of life that young readers will adore! ~ African – Preschool
---
Be Who You Are
by Todd Parr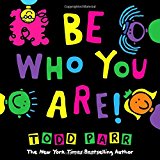 "Be who you are!  / Be proud of where you're from. / Be a different color. / Speak your language. / Wear everything you need to be you." With Parr's signature bold and silly style, Be Who You Are encourages young children to embrace all their unique qualities and be proud of who they are. ~ Diverse – Preschool
---
Rudas: Niño's Horrendous Hermanitas
by Yuyi Morales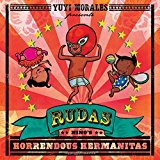 In this sequel to acclaimed Niño wrestles the World, pretend lucha libre competitor Niño wrestles with imaginary monsters and other adversaries. But his biggest challenge yet are his younger sisters. Rudas is a fun story about imagination, play, and siblings, brought to life by Morales' dynamic cartoon-style illustrations. ~ Hispanic – Preschool
---
A Family Is a Family Is a Family
by Sara O'Leary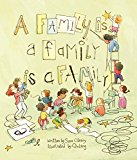 A teacher asks the children in her class to think about what makes their families special. One child is worried that her family is just too different to explain, but listens as her classmates talk about being raised by a grandmother, having two dads, or lots of step-siblings. The child realizes that every family is special. A Family is a Family is a Family is a warm and whimsical story about the many types of families, brought to life by quirky illustrations. ~ Diverse – Preschool
---
Maybe Something Beautiful: How Art Transformed a Neighborhood
by F. Isabel Campoy & Theresa Howell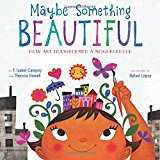 Based on the true story of the Urban Art Trail in San Diego, California, Maybe Something Beautiful tells the inspiring story of how art transformed a community. Little Mira and an artist start a community project to make the gray walls in their dismal neighbourhood beautiful works of art. Neighbours of all ages, races and walks of life join in, and turn the project into a joyful celebration that brings the community closer together. ~ Diverse – Preschool, Elementary School
For a more in-depth review, go to: Multicultural Book of the Month: Maybe Something Beautiful
---
The Barefoot Book of Children
by Tessa Strickland & Kate DePalma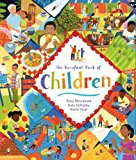 Created with the guidance of diversity experts, this thought-provoking picture book teaches young readers about children and family life around the globe. With bright, hand-painted illustrations, sparse text and lots of questions, The Barefoot Book of Children encourages kids to think about their own life and their place in the world. ~ Diverse – Preschool, Elementary School
For a more in-depth review, go to: Multicultural Book of the Month: The Barefoot Book of Children
---
Elementary School
---
A Poem for Peter: The Story of Ezra Jack Keats and the Creation of The Snowy Day
by Andrea Davis Pinkney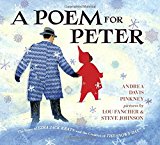 This touching picture book traces the life of Ezra Jack Keats – pioneer of multicultural children's books –, and the beginnings of his famous character Peter, the little black boy from award-winning The Snowy Day. A Poem for Peter is a beautiful homage to the author and illustrator, perfectly complemented by lively Keats-style mixed media collages. ~ African – Elementary School
For a more in-depth review, go to: Multicultural Book of the Month: A Poem for Peter
More information on the life and work of Ezra Jack Keats: Author Spotlight: Ezra Jack Keats 
---
Teacup
by Rebecca Young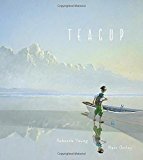 A boy sets off to sea to find a new home, bringing with him a teacup full of earth. Some days, the journey is peaceful, others, storms threaten to overturn his boat. At last, the boy reaches land, and together with another traveler builds a new home. With lyrical text and gorgeous illustrations, Teacup is a reassuring book about tough new beginnings, such as a big move, long-distance separation, or being a refugee. ~ Diverse – Elementary School
---
Whoosh!: Lonnie Johnson's Super-Soaking Stream of Inventions
by Chris Barton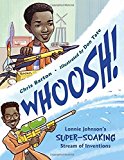 One of the most popular toys of all time, the Super Soaker was invented by Lonnie Johnson entirely by accident. Whoosh! tells the story of the inventor's childhood. A love for rockets, robots, and inventions, coupled with a mind for creativity and a passion for problem-solving became the cornerstones for Johnson's career as an engineer and his work with NASA. ~ African – Elementary School
---
The Quickest Kid in Clarksville
by Pat Zietlow Miller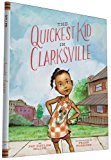 Alta is excited: Wilma Rudolph, three-time Olympic gold medalist. will be riding on a float at the parade. Alta is the quickest kid in Clarksville, Tennessee, just like Wilma once was who also came from hard times. But then a new girl with shiny new shoes comes along and challenges Alta to a race. Will she still be the quickest kid? The Quickest Kid in Clarksville is a timeless story of dreams, determination, and the power of friendship. ~ African – Elementary School
More books about inspiring women & girls: 26 Multicultural Picture Books about Inspiring Women & Girls
---
A Piece of Home
by Jeri Watts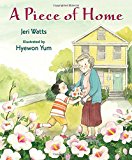 Hee Jun struggles to adjust when his family moves from Korea to West Virginia. He looks different to his classmates, and he can't understand anything the teacher says. But slowly he learns English and begins to make friends. When he finds a flower from Korea, he brings it to his grandmother to plant in their new garden. With lyrical text and soft illustrations, A Piece of Home is a gentle story about starting over in an unfamiliar place. ~ Asian – Elementary School
---
The Journey
by Francesca Sanna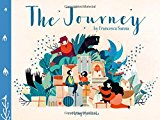 This beautifully illustrated book follows a family's journey as they leave their home and everything they know to escape the turmoil and tragedy brought by war. The Journey is a touching book about the unimaginably difficult journey and the incredible strength of refugees. ~ Asian – Elementary School
---
The Girl Who Saved Yesterday
by Carl Angel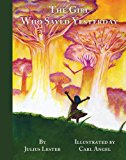 The Girl Who Saved Yesterday tells the story of a young girl who was cast out by her village because she tried to find her dead parents. Silence is now raised by the trees in the forest. One day, Wonderboom, the most ancient tree, sends her back to the village to "save Yesterday."  With poetic language and expressive illustrations, this timeless folktale sends the reassuring message that dead does not have to mean gone and forgotten. ~ African – Elementary School
For a more in-depth review, go to: Multicultural Book of the Month: The Girl Who Saved Yesterday
---
The Storyteller
by Evan Turk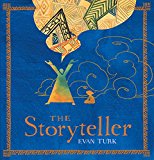 Long time ago, Morocco had fountains of cool water to quench the thirst of the desert, and storytellers to bring people together. But then people forgot about the dangers of the desert, and the storytellers. Only one young boy listens to the last storyteller recount the Endless Drought, and the Glorious Blue Water Bird. The Storyteller is a stunningly illustrated multidimensional folktale about the power of stories and storytelling. ~ African – Elementary School
---
The Water Princess
by Susan Verde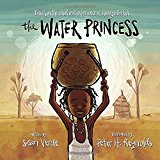 Princess Gie Gie's kingdom is warm and beautiful but clean drinking water is scarce. Every day she has to make the long journey to the well to collect water. Gie Gie dreams of a day when her village will have cool, crystal-clear water of its own. Based on supermodel Georgie Badiel's childhood, The Water Princess is an engaging picture book about a young girl's dream of bringing clean drinking water to her African village. ~ African – Elementary School
---
Real Sisters Pretend
by Megan Dowd Lambert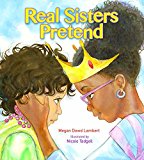 Inspired by the author's own daughters, whom she overheard talking about how adoption made them "real sisters", this story unfolds entirely through the conversation and warm interactions of two adopted sisters. With lively text and expressive watercolour illustrations, Real Sisters Pretend is a reassuring story that touches on aspects of adoption, two moms, and multiracial family life. ~ Diverse – Elementary School
More books about adoption: 28 Multicultural Children's Books about Adoption
More books about mixed race families: 50+ Picture Books about Mixed Race Families
---
The Princess and the Warrior: A Tale of Two Volcanoes
by Duncan Tonatiuh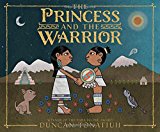 The Princess and The Warrior retells one of Mexico's cherished legends, the Aztec tale of two volcanoes: Iztaccíhuatl and Popocatépetl. Iztaccíhuatl is said to look like a sleeping woman, and Popocatépetl like a warrior who guards her. The captivating story and Tonatiuh's trademark illustrations of stylized characters always shown in profile complement each other perfectly. ~ Hispanic – Elementary School
For a more in-depth review, go to: Multicultural Book of the Month: The Princess and the Warrior
---
Dragonfly Kites
by Tomson Highway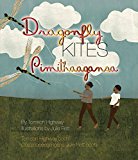 Dragonfly Kites is the third book in the magical 'Songs of the North Wind' trilogy. Young Cree brothers Joe and Cody are spending the summer exploring their world by one of the hundreds of lakes in northern Manitoba. Their favourite activity is flying dragonfly kites. In their dreams, the brothers soar through the skies with their kites. Written in English and Cree, this simple story about the power of imagination is brought alive by Julie Flett's signature clear and colourful illustrations. ~ Diverse- Elementary School
More from the 'Songs of the North Wind' trilogy: Fox on the Ice, Caribou Song
---
Ada's Violin: The Story of the Recycled Orchestra of Paraguay
by Susan Hood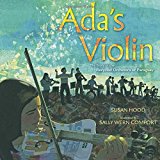 Growing up in a small town in Paraguay built on a landfill, Ada Ríos dreamed of playing the violin. When music teacher Favio Chávez arrived, he made the children instruments out of trash. Now, the Recycled Orchestra plays venues around the world, spreading their message of hope and innovation. Ada's Violin is the extraordinary true tale of the Recycled Orchestra of Paraguay, brought to life by expressive mixed media collages. ~ Hispanic – Elementary School
---
Freedom in Congo Square
by Carole Boston Weatherford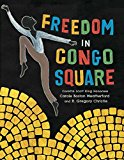 "Mondays, there were hogs to slop, / mules to train, and logs to chop. / Slavery was no ways fair. / Six more days to Congo Square." In 19th century Louisiana, slaves were allowed Sunday afternoons off. They used to congregate in Congo Square in New Orleans where they set up an open market, sang, danced, and played music. With poetic text and expressive illustrations, award-winning Freedom in Congo Square chronicles the slaves' countdown to their only time of freedom every week. Includes foreword and author's note. ~ African – Elementary School
More by Carole Boston Weatherford: Multicultural Book of the Month: Voice of Freedom
---
Radiant Child: The Story of Young Artist Jean-Michel Basquiat
by Javaka Steptoe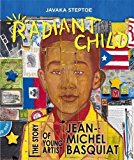 In the 1980s, Jean-Michael Basquiat and his unique, collage-style paintings became famous as something the art world had never seen before. Up until then, Basquiat was just a little boy who saw art everywhere: in poetry books and museums, in games and in words, and in the pulsing energy of New York City. With award-winning illustrator Javaka Steptoe's lively text and bold artwork, Radiant Child gives young readers the powerful message that art doesn't have to be neat or clean to be beautiful. ~ African – Elementary School
---
Middle School
---
Jazz Day: The Making of a Famous Photograph
by Roxane Orgill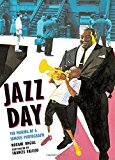 What happens when you invite as many jazz musicians as you can to pose for a photo in 1950s Harlem? In playful verse and with expressive artwork, Jazz Day brings to life the musicians' mischief and quirks, their memorable style, and the vivacious atmosphere of a Harlem block full of kids on a hot summer's day.  Includes biographies of several of the fifty-seven musicians, an author's note, and a foldout of Art Kane's famous photograph. ~ African – Middle School
More Books about Jazz: 18 Multicultural Children's Books about Jazz
---
*You can buy any of these multicultural picture books from Amazon USA, CAN or UK by clicking on the book titles or images*
---
---