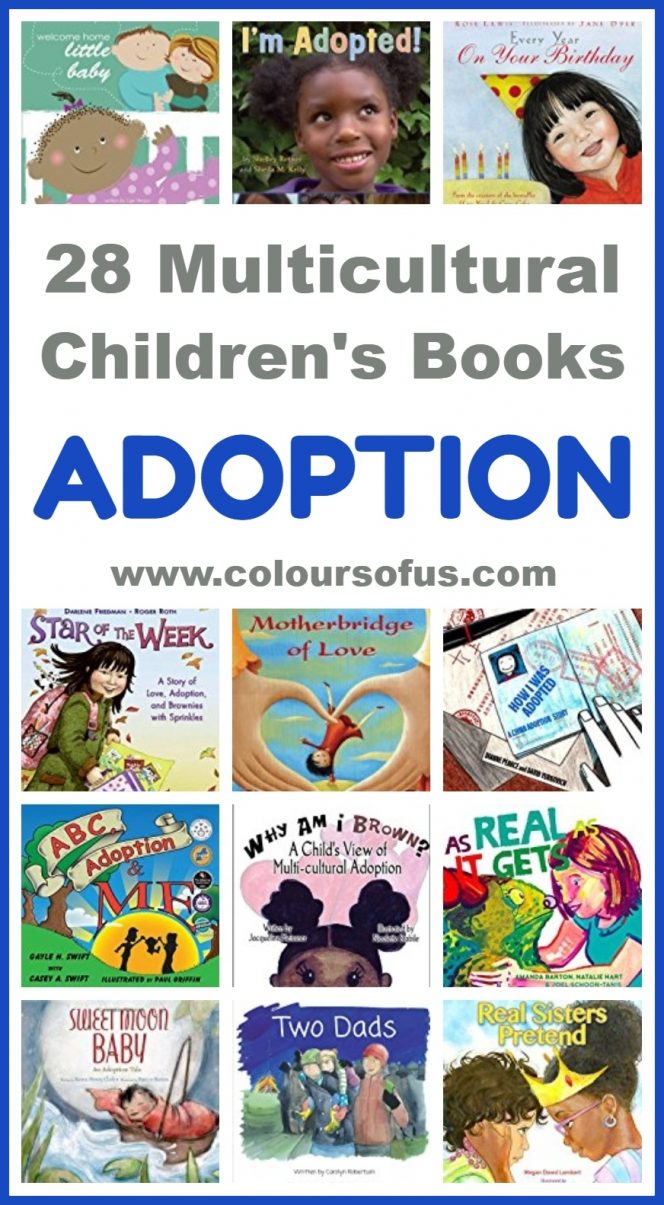 This list has been a long time in the making, and it has proven quite difficult to put together.
Adoption is a subject close to my heart, and with the amount of adoption books out there I wanted to include only those that resonate (at least partially) with my views on adoption.
I don't believe in the idea that adoptive parents "saved" their children, and I think that expecting adopted children to feel happy and grateful about being adopted can be seriously damaging to the child.
Too often the focus in forums and in books is on the adoptive parents and the "happy" side of adoption whereas the children's feelings about the sad and confusing sides of adoption are often neglected. Too often adoptive parents think they know what the child is/should be feeling without truly listening and allowing their children to express their feelings.
I try to actively seek out the voices of adoptees as much as possible because I believe that the only way to truly learn to be better adoptive parents is to listen to their lived experiences.
This list of multicultural children's books about adoption mostly features books that are not focused too much on the adoptive parent and the "happy" side but that are written from the perspective of the adopted child, that honour the birth parents and that address some of the difficult feelings that come with being adopted.
Not all of the books on this list tick all those boxes, but most of them tick at least one of them.
If you have any further suggestions, I'd love to hear them!
---
28 Multicultural Children's Books about Adoption
---
Babies & Toddlers
---
Welcome Home Little Baby
by Lisa Harper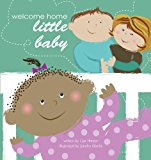 "Because you came little baby, our life starts a new. Because you came little baby, our dream has come true." Based on a poem the author wrote after the arrival of their first adopted child, Welcome Home Little Baby is a short and sweet book that celebrates the new arrival, nothing more, nothing less. ~ African – Babies & Toddlers
---
---
Preschool
---
Sweet Moon Baby: An Adoption Tale
by Karen Henry Clark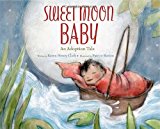 Told from the perspective of the birth parents, this is the story of one baby's journey China to her adoptive parents on the other side of the world. A turtle, a peacock, a monkey, a panda, and some fish shepherd the baby as she floats in a basket on a moonlit, winding river into the loving arms of her new parents. Reminiscent of a lullaby, Sweet Moon Baby with its gentle illustrations is a perfect bedtime read. ~ Asian – Preschool
Related: 11 Multicultural Lullabies // Top 10 Multicultural Bedtime Stories for Babies & Toddlers
---
How I Was Adopted: A China Adoption Story
by Dianne L. Pearce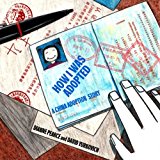 This wordless picture book follows a couple and a child on their journey to become a family via international adoption. I love the fact that How I Was Adopted doesn't have any text, just easy-to-follow illustrations. That way children can interpret the pictures in their own way, adapt the story to match theirs and come up with their own questions. ~ Asian – Preschool
---
Why Am I Brown?: A Child's View of Multi-cultural Adoption
by Jacqueline Meissner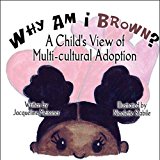 Inspired by a conversation with her 5-year-old daughter, the author wrote this book from the perspective of a trans-racially adopted child. Why Am I Brown? realistically addresses the questions preschool children may have about different skin colours, adoption and mixed race families.  ~ Diverse – Preschool
Related: 70+ Picture Books about Mixed Race Families
---
The Best Single Mom in the World: How I Was Adopted
by Mary Zisk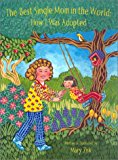 A little girl and her single mother tell the story of how they became a family via Chinese adoption. Young readers can follow the adoption journey from traveling across the sea, meeting the birth mother, who "wanted the best for you, but she couldn't take care of you"; and traveling back together. The Best Single Mom in the World is a charming (if slightly too much on the happy side) book with engaging illustrations. It briefly touches on the difficult feelings an adopted child of a single parent family may have: "Sometimes I wish we had a dad in our family, but my grandpa takes me special places, and my friend Nicky's dad is teaching us to play soccer." ~ Asian – Preschool
---
My New Family: A First Look at Adoption
by Pat Thomas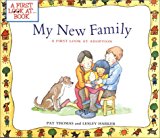 My New Family is an easy-to-understand adoption book for younger children. Written by a psychotherapist and child counselor, it explores the different feelings and questions children will invariably have about their adoption. The book promotes positive interaction and open communication in adoptive families. It includes a guide for parents, a glossary, suggested additional reading, and a list of resources. ~ Diverse – Preschool
---
My Mei Mei
by Ed Young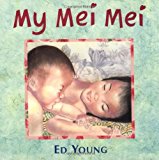 In his daughter Antonia's voice, Young tells his family's adoption story, from her arrival from China and her early years, to her disappointment when the new sister isn't what she was hoping for, to the girls' growing closeness and love for each other. My Mei Mei is a tender story about the true meaning of family, complemented by soft illustrations. ~ Asian – Preschool
---
Ten Days and Nine Nights: An Adoption Story
by Yumi Heo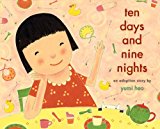 How many days until the adopted sibling arrives? Told from a little girl's perspective, this charming picture book counts down the days: "Daddy buys some new furniture. I have five days and four nights". "I wash my old Teddy Bear. I have four days and three nights." With a simple story line and sweet illustrations, Ten Days and Nine Nights is a perfect book for children who are eagerly awaiting the arrival of a new adopted sibling. The only downside for me is that the word "adoption' is mentioned nowhere in the story. ~ Asian – Preschool
---
I Love You Like Crazy Cakes
by Rose A. Lewis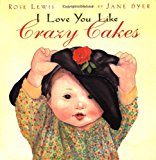 With the most stunning watercolour illustrations I Love You Like Crazy Cakes tells the story of a woman who travels to China to adopt a baby girl. Based on the author's own experiences, this engaging picture book celebrates the love and joy a baby brings into the home. ~ Asian – Preschool
---
---
Every Year on Your Birthday
by Rose A. Lewis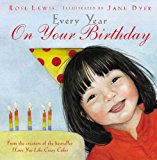 This follow-up to I Love You Like Crazy Cakes is a touching portrait of birthday celebrations and unforgettable moments between a mother and her little girl, from joyous hugs for a new puppy, to quiet nights gazing at the stars remembering a faraway family. Every Year on Your Birthday is a poignant tribute to family bonds, that also shows the importance of preserving heritage and honouring birth family. ~ Asian – Preschool
---
Two Dads: A book about adoption
by Carolyn Roberston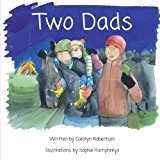 "I have something that can't be bad/… I don't have one…, I have two dads!" With lively text and colourful illustrations, Two Dads is an affirming story told from the perspective of the adopted child of two fathers, one white and the other black (or mixed race). ~ African – Preschool
---
Over the Moon: An Adoption Tale
by Karen Katz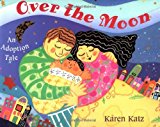 Based on her own experience of adopting her daughter from Guatemala, the author describes an adoptive family's beginnings, from the joyful anticipation to the child being born and joining the family. Over The Moon is a beautifully illustrated book that doesn't always describe adoption realistically, for example the baby being pictured as born alone on a hillside or the fact that the baby is always happy and smiling. For little ones, however, this is still an appropriate first book about adoption as it reassures them of the love of their adoptive parents. ~ Hispanic – Preschool
---
Waiting for May
by Janet Morgan Stoeke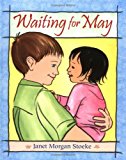 A young boy eagerly awaits the arrival of his new baby sister from China. Waiting for May follows the long adoption process until the boy finally meets his sister and is the first to make her smile. Simple text and colourful illustrations make this a good book to read with preschool children. ~ Asian – Preschool
---
Motherbridge of Love
by Xinran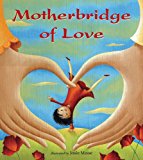 "Two different lives shaped to make you one. / One saw your first sweet smile, / the other dried your tears." Motherbridge of Love celebrates the bond between a little Chinese girl and her adoptive mother, whilst holding the child's birth mother in a place of respect. Most picture books about adoption only mention the birth parents briefly but this beautiful book gives them the space they deserve and the child needs. I would recommend this book to any adoptive family! ~ Asian – Preschool
---
ABC, Adoption & Me 
by Gayle H. Swift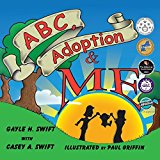 Acclaimed ABC, Adoption & Me uses the alphabet to introduce the concept of adoption to children. It celebrates the blessing of family and addresses the difficult issues as well. Exuberant illustrations depict a wide range of families. Includes a parent guide. A child's review: "Most adoption books only talk about the good part of adoption. ABC shows adoption from the kid's side." A must-have for all adoptive families! ~ Diverse – Preschool, Elementary School
---
Just Really Joseph: A Children's Book About Adoption, Identity, And Family
by Kayla Craig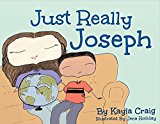 The author was inspired to write this book because she couldn't find books to help foster conversation about her adopted son's identity, skin colour, and his birth mother. Just Really Joseph is a warm-hearted and reassuring story that follows a day in the life of two young brothers, one of them being adopted. ~ African – Preschool, Elementary School
---
Is That Your Sister?: A True Story of Adoption
by Catherine & Sherry Bunin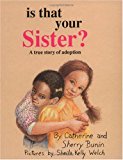 Written together by an adoptive mother and her daughter, this book talks about adoption from the point of view of a six-year-old girl, and how she and her adopted sister feel about it. Is that your Sister? addresses a question trans-racially adopted children are often faced with.  ~ African – Preschool, Elementary School
---
---
Elementary School
---
Star of the Week: A Story of Love, Adoption, and Brownies with Sprinkles
by Darlene Friedman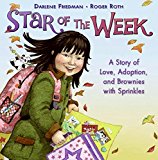 This week Cassidy-Li will be Star of the Week at school! As she starts collecting photos for her poster she realizes she doesn't have one of her birth parents. "I think about my birth parents a lot. Sometimes I miss them." Cassidy-Li's questions and longing go into a picture she draws for her poster as a way of including her birth parents. With realistic text and illustrations, Star of the Week is an adoption book that addresses the feeling of loss, too. ~ Asian – Elementary School
---
Finding Joy
by Marion Coste
When Shu-li is born, her parents wrap her in a blanket and lay her under a bridge with a note that says: "Please take care of her. No room for girls." Meanwhile, a husband and wife in North America hope to adopt a baby from China. With realistic watercolour illustrations and simple text, Finding Joy is a touching adoption book that also includes information on China's one-child policy. ~ Asian –  Elementary School
---
Families Change: A Book for Children Experiencing Termination of Parental Rights
by Julie Nelson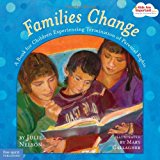 When children get foster or adoptive parents, they need to know that it's not their fault. Families Change reassures them that they can remember and value their birth family and love their new family, too. Straightforward words and full-colour illustrations offer hope and support for children experiencing change. Includes resources and information for birth parents, foster parents, social workers, counselors, and teachers. ~ Diverse – Elementary School
---
Sisters
by Judith Caseley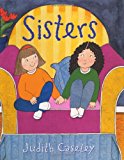 Told from both children's perspectives, Sisters follows two girls who become siblings. Kika has just been adopted. Everything is new to her and she feels worried and a bit scared. Melissa is excited to have a new sister she can share all the fun stuff with. A heart-warming adoption story about two new sisters who discover that sisterhood is fun, challenging, unpredictable, and rewarding all at the same time. ~ Asian – Elementary School
---
Real Sisters Pretend
by Megan Dowd Lambert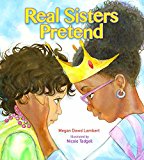 Inspired by the author's own daughters, whom she overheard talking about how adoption made them "real sisters", this story unfolds entirely through the conversation and warm interactions of two adopted sisters. With lively text and expressive watercolour illustrations, Real Sisters Pretend is a reassuring story that touches on aspects of adoption, two moms, and multiracial family life. ~ Diverse – Elementary School
Related: 70+ Picture Books about Mixed Race Families
---
In Our Mothers' House
by Patricia Polacco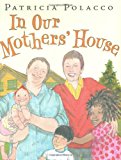 Just like any other family Marmee, Meema and their three adopted kids like to cuddle, cook and dance together. Some people don't accept them but the family gains strength from their love and lives by their own rules. Told from their oldest daughter's perspective and illustrated with expressive drawings of loving family interactions, In Our Mothers' House teaches children that different isn't wrong and that love is what makes a family. ~ Diverse – Elementary School
---
---
All about Adoption: How Families Are Made & How Kids Feel about It
by Marc A Nemiroff PH.D. & Jane Annunziata PsyD Psy.D.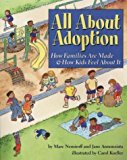 All about Adoption is a book for older children who already understand the basic concept of adoption. It provides a deeper understanding of how the adoption process works and the feelings children have about being adopted. The book focuses mostly on situations where the birth parents chose to place their children for adoption for various reasons and is therefore not suitable for children who have been removed from their birth parents due to abuse and neglect. ~ Diverse – Elementary School
---
Adopted Like Me: My Book of Adopted Heroes
by Ann Angel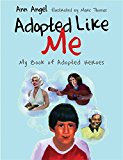 "Hi – I'm Max, and I'm adopted." Adopted Like Me introduces older Elementary School children to some of the many famous people who were adopted, from Moses to John Lennon, Marilyn Monroe and Nelson Mandela. An empowering book that is a great starting point for discussing adoption in families or at school. ~ Diverse – Elementary School
---
As Real As It Gets
by Amanda Barton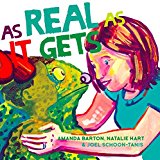 This brightly illustrated book gives words to the feelings many adopted children experience at one point or another. A young boy feels something angry bubbling inside him, like his toy T Rex, and soon it comes roaring out: "You're not my real mother!" His mother repeatedly tells him: "I'm as real as it gets and I'm not giving up, I'm your mother in truth. Your mother. Forever." As Real As It Gets does a good job of reassuring children that what they feel is normal. I would have loved some mention of the birth mother being a real mother, too, though. ~ African – Elementary School
---
I'm Adopted!
by Sheila M. Kelly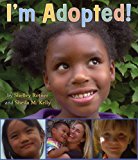 Why was I adopted? What was it like where I was born? How did you find me? I'm Adopted addresses the many questions children have about their adoption. Children of different backgrounds tell their adoption stories in simple words, covering domestic as well as international adoption. With straightforward text and dynamic photographs, this is a reassuring book that demystifies adoption for young children. ~ Diverse – Elementary School
---
Jazzy's Quest: Adopted and Amazing!
by Carrie Goldman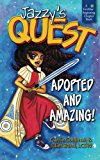 Star-Wars-loving fourth-grader Jazzy yearns to fit in. Loved and supported by both her birth and adoptive families, Jazzy tries to figure out what makes her amazing. Can she make dazzling flower arrangements like her birth mother, score goals on the soccer field like her birth brother, or is there something unique about Jazzy that is nothing like her families? Jazzy's Quest is a heartfelt early chapter book about identity and feeling different. ~ African – Elementary School
---
*You can buy any of the books on this site from Amazon USA by clicking on the book titles or images*
---
---