South African at heart, I can't possibly let Black History Month end without mentioning these two extraordinary men!
United in the spririt of Ubuntu, Tata Madiba – as Nelson Mandela is affectionately known in South Africa – and Archbishop Desmond Tutu taught us how the power of compassion and forgiveness can change the world.
---
9 Children's Books about Nelson Mandela & Desmond Tutu
---
Nelson Mandela
---
Mandela: From the Life of the South African Statesman
by Floyd Cooper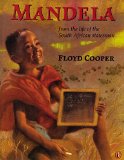 From his childhood in the rural Transkei to his twenty-seven years in prison and his election as South Africa's first black president, Cooper delivers a strong account of Mandela's life. Beautifully illustrated with warm sepia tone pictures, Mandela is a story of courage, persistence, hope and belief. ~ Elementary School
---
Nelson Mandela
by Kadir Nelson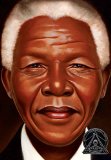 The captivating portrait on the cover draws the young reader right into this award-winning picture book biography. In poignant free verse and with the most stunning, powerful paintings, Nelson Mandela tells the story of Mandela's life, from his tribal childhood to the triumph of his election as President of South Africa. ~ Elementary School
---
Who Was Nelson Mandela?
by Meg Belviso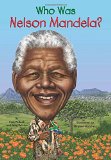 Part of the 'Who Was…?' series, this book offers a straightforward overview of Mandela's extraordinary life. Expressive black-and-white drawings, and timelines comparing key events of Mandela's life to worldwide key events that happened at the same time, make Who was Nelson Mandela? an appealing read. ~ Elementary School
---
---
Nelson Mandela: Long Walk to Freedom
by Chris van Wyk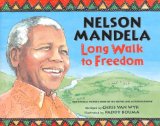 "I greet you in the name of peace, democracy, and freedom for all!" This official picture book of Mandela's autobiography offers a glimpse into the mind of a great leader who was admired across the world. Long Walk To Freedom makes Mandela's personal account of his life accessible for the youngest readers. ~ Elementary School
---
Nelson Mandela's Favorite African Folktales
by Nelson Mandela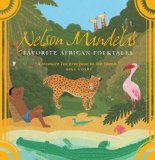 "It is my wish that the voice of the storyteller will never die in Africa." Nelson Mandela's favourite African Folk Tales is a rich collection of traditional tales from South Africa and other sub-Saharan countries (plus one from Morocco). Each story is illustrated by a different African illustrator, grasping the essence of Africa. ~ Elementary School
---
Nelson Mandela: The Authorized Comic Book
by The Nelson Mandela Foundation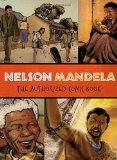 Adapted from Nelson Mandela's memoir Long Road to Freedom, this is his authorized graphic biography. Nelson Mandela tells his life story in dramatic pictures, from his childhood to his years as the first black president of South Africa. The comic book form together with new interviews, firsthand accounts, and archival material makes the story of Mandela's life and work accessible for teenagers. ~ Middle School, High School
---
---
Desmond Tutu
---
Desmond and the Very Mean Word
by Desmond Tutu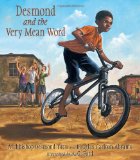 Desmond's pride and joy about his new bicycle turn to hurt and anger when some boys shout a very mean word at him. Responding with an insult, Desmond soon realises that fighting mean with mean doesn't make him feel any better. Based on Desmond Tutu's childhood experiences, Desmond and the Very Mean Word is a heartfelt story about compassion and forgiveness. ~ Elementary School
---
God's Dream
by Desmond Tutu & Douglas Carlton Abrams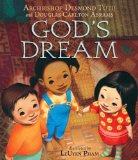 "Dear Child of God, what do you dream about?" Whatever a child may dream, God dreams about a world in which all of his children join hands as brothers and sisters. God's Dream is a gentle picture book for the very young that explains the concept of unity and forgiveness with warmth and humour, supported by vibrant illustrations. ~ Preschool
---
Children of God Storybook Bible
by Desmond Tutu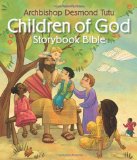 In this "first truly global bible" Desmond Tutu retells over fifty of his favourite Bible stories about peace and forgiveness. Artists from all over the world portray the stories with their own unique style and the richness of their own culture. Archbishop Tutu's wisdom, compassion, and sense of humour shine throughout every story in Children of God. ~ Preschool
---
*You can buy any of the books on this site from Amazon USA, CAN or UK by clicking on the book titles or images*
---
---
---
More books about Black History:
21 Award-winning Children's Books for Black History Month
8 New Picture Book Biographies for Black History Month
Multicultural Book of the Month: Radiant Child
14 Children's Books about Martin Luther King Jr.
African American Historical Fiction for Middle School
Author Spotlight: Faith Ringgold
Children's Books about the Harlem Renaissance
21 Picture Books for Black History Month
Voice of Freedom – Fannie Lou Hamer
Multicultural Book of the Month: The Case for Loving
23 Children's Books set in South Africa
---