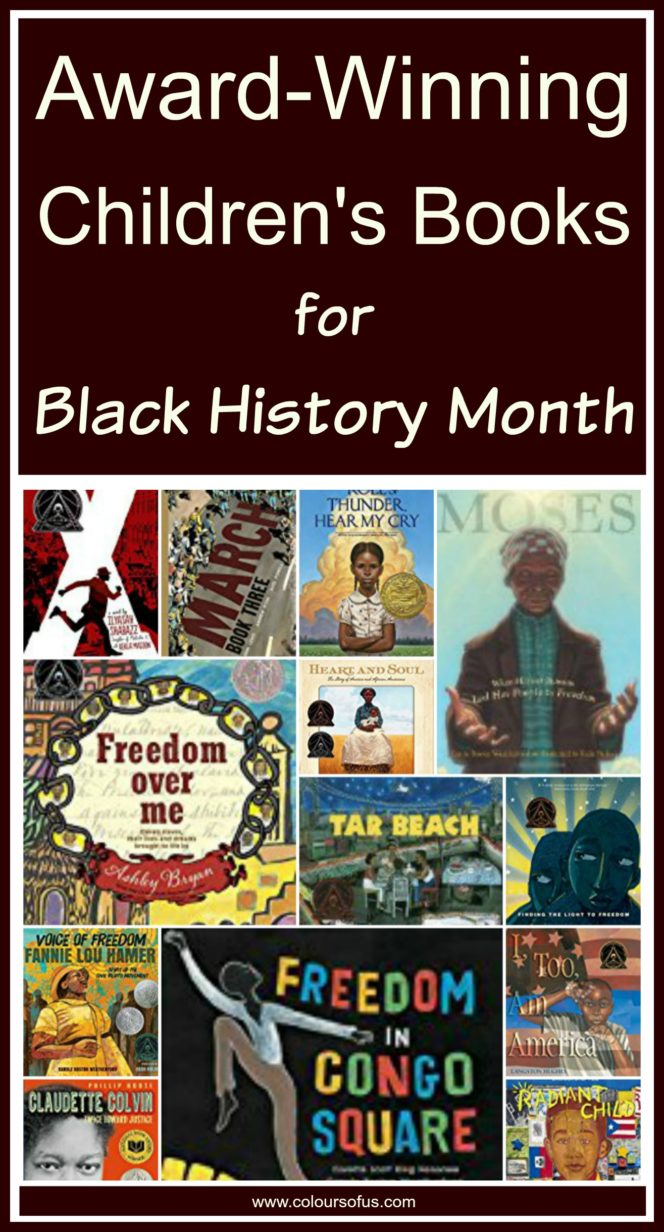 This is a selection of some of my personal favourites for Black History Month, mostly published in the past 5 years, but also including some classics, such as Tar Beach and Roll of Thunder, Hear My Cry. All of these books are great for classroom use, from Elementary through to High School.
---
21 Award-winning Children's Books for Black History Month
---
Elementary School
---
Freedom in Congo Square
by Carole Boston Weatherford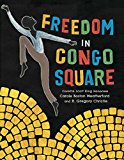 "Mondays, there were hogs to slop, / mules to train, and logs to chop. / Slavery was no ways fair. / Six more days to Congo Square." In 19th century Louisiana, slaves were allowed Sunday afternoons off. They used to congregate in Congo Square in New Orleans where they set up an open market, sang, danced, and played music. With poetic text and expressive illustrations, award-winning Freedom in Congo Square chronicles the slaves' countdown to their only time of freedom every week. Includes foreword and author's note. ~ Elementary School
Also featured on this list: The 40 Best Multicultural Picture Books of 2016
---
Radiant Child: The Story of Young Artist Jean-Michel Basquiat
by Javaka Steptoe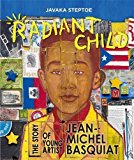 Radiant Child is a stunningly illustrated picture book biography about modern art phenomenon Jean-Michel Basquiat. It tells the story of Basquiat's artistic growth, from his childhood to his famous years, and only touches briefly on some of Basquiat's traumatic childhood experiences and his early death. Javaka Steptoe's vivid text and bold artwork send the powerful message to young readers that art doesn't have to be neat or conform to anything to be beautiful. ~ Elementary School
For a more in-depth review, go to: Multicultural Book of the Month: Radiant Child
---
Moses: When Harriet Tubman Led Her People to Freedom
by Carole Boston Weatherford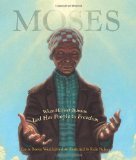 " I set the North Star in the heavens / And I mean for you to be free." After a conversation with God, Harriet Tubman flees slavery and dedicates her life to helping others do the same, earning her the name Moses. With lyrical text and expressive artwork, Moses is a resounding tribute to Tubman's strength, humility, and devotion. ~ Elementary School
---
Tar Beach
by Faith Ringgold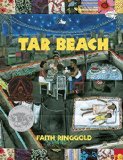 Tar Beach follows an 8-year-old girl's imaginative flight over New York. Cassie looks down on 1939 Harlem and claims her world. She wears the George Washington Bridge as a necklace; gives her father the building of the union he is not allowed to join because of his race, and flies over the ice cream factory. This moving picture book is a timeless classic with Ringgold's unique technique of combining quilt painting and storytelling. ~ Elementary School
More books by Faith Ringgold: Author Spotlight: Faith Ringgold
---
Trombone Shorty
by Troy Andrews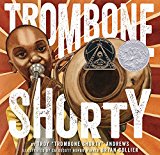 Troy "Trombone Shorty" grew up in New Orleans inspired by the music that was all around. Troy Andrews tells the story of how he got his nickname by playing a trombone double his size, and how he was leading his own band by age six. Award-winning Trombone Shorty is a stunningly illustrated picture book biography that celebrates the rich musical culture of New Orleans. ~ Elementary School
More books about jazz: 18 Multicultural Children's Books about Jazz
---
The Book Itch: Freedom, Truth, and Harlem's Greatest Bookstore
by Vaunda Micheaux Nelson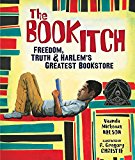 "Knowledge is power. / You need it every hour. / READ A BOOK!" In 1930s Harlem, Lewis Michaux Sr. opened the National Memorial African Bookstore – a place where people could read about black history, have discussions and speak their minds publicly on an outside platform. Even famous people like Muhammad Ali and Malcolm X spoke there. With bold, colourful paintings, The Book Itch tells the story of this unique bookstore. ~ Elementary School
More books about reading: 15 Multicultural Children's Books celebrating books & reading
---
Heart and Soul: The Story of America and African Americans
by Kadir Nelson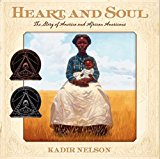 Told through the voice of a one-hundred-year-old black woman, Heart and Soul takes a heartfelt look back on African American history. With Nelson's signature expressive paintings, it is a story about slavery, segregation, discrimination and broken promises, but also of hope, determination, and triumph. Includes eight pages of discussion and curriculum material. ~ Elementary School
---
Josephine: The Dazzling Life of Josephine Baker
by Patricia Hruby Powell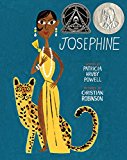 Josephine: The Dazzling Life of Josephine Baker is a detailed portrait of the legendary performer, civil rights activist, and important figure of the Harlem Renaissance. In lively free-verse, complemented by colourful acrylic illustrations, the picture book tells of the struggles and triumphs of this extraordinary woman who worked her way from the slums of St. Louis to the grandest stages of the world. ~ Elementary School
More books about the Harlem Renaissance: 15 Children's Books about the Harlem Renaissance
---
Nelson Mandela
by Kadir Nelson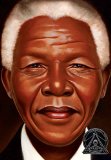 The captivating portrait on the cover draws the young reader right into this award-winning picture book biography. In poignant free verse and with the most stunning, powerful paintings, Nelson Mandela tells the story of Mandela's life, from his tribal childhood to the triumph of his election as President of South Africa. ~ Elementary School
More books about Nelson Mandela: 9 Children's Books about Nelson Mandela & Desmond Tutu
---
I, Too, Am America
by Langston Hughes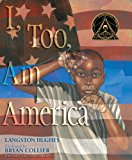 "I, too, sing America. / I am the darker brother. / They send me to eat in the kitchen / When company comes, / But I laugh, / And eat well, / And grow strong." Winner of the Coretta Scott King illustrator award, I, too, Am America is a beautiful and inspirational picture book of Langston Hughes's celebrated poem about equality. ~ Elementary School
More books about poetry: 26 Multicultural Poetry Books for Children
---
I Have a Dream
by Dr. Martin Luther King Jr.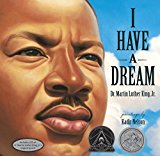 On August 28, 1963, during the March on Washington, Martin Luther King Jr. gave one of the most powerful and memorable speeches in American history. Award-winning I Have A Dream perfectly pairs King's words on freedom and equality with Caldecott Honor winner Kadir Nelson's expressive paintings. Includes audio CD. ~ Elementary School
More books about Martin Luther King Jr.: 14 Children's Books about Martin Luther King Jr.
---
Underground: Finding the Light to Freedom
by Shane Evans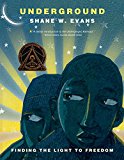 A family runs barefoot through the dark woods, heading for freedom by way of the Underground Railroad, a complex network of everyday people who helped thousands of slaves on their flight by giving them food, shelter, and directions. With few words and compelling illustrations, Underground captures the fear and the danger of the flight as well as the joy when the slaves are finally free. ~ Elementary School
Also featured on this list: 21 Picture Books for Black History Month
---
Freedom Over Me
by Ashley Bryan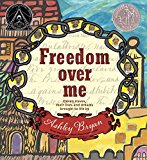 Imagine being valued less than an ox, a chair, or a dress. Based on the real will of a plantation owner that lists the worth of each of his slaves, the author imagines their lives and dreams. With lyrical text, expressive drawings, and original slave auction and plantation estate documents, Freedom Over Me is a moving and powerful picture book that contrasts the monetary value of a slave with the priceless value of memories and dreams that no slave owner could take away.  ~ Elementary School, Middle School
---
Voice of Freedom: Fannie Lou Hamer
by Carole Boston Weatherford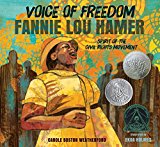 This striking picture book biography chronicles the life of Fannie Lou Hamer, one of the civil rights movement's most inspiring leaders. With free-verse text, coupled with spirituals and quotes, and with stunning quilt-like collages, Voice of Freedom makes this amazing woman's life story accessible to young readers. ~ Elementary School, Middle School
For a more in-depth review of this book, go to: Multicultural Book of the Month: Voice of Freedom
---
Middle School
---
Hand in Hand: Ten Black Men Who Changed America
by Andrea Davis Pinkney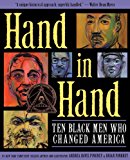 In chronological order, Hand in Hand presents the stories of ten influential men in African American history, from Frederick Douglass and Booker T. Washington to Martin Luther King, Jr. and Barack Obama. With dynamic illustrations, the stories offer an insight into each man's childhood influences, the time and place in which they lived, their accomplishments and motivations, and the legacies they left for future generations.  ~ Middle School
From the same author: Let It Shine: Stories of Black Women Freedom Fighters
---
One Crazy Summer
by Rita Williams-Garcia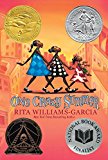 The first book in the heartfelt, funny and thought-provoking trilogy follows young sisters Delphine, Vonetta, and Fern as they travel to Oakland in 1968 to spend the summer with their mother who abandoned them seven years earlier. The mother makes them attend the Black Panther's day center every day. One Crazy Summer addresses two difficult subjects: The controversial Black Panther Party, and a mother leaving her children behind. ~ Middle School
Other books in the series: P.S. Be Eleven // Gone Crazy in Alabama
---
Roll of Thunder, Hear My Cry
by Mildred D. Taylor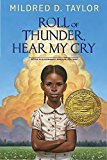 Set in Mississippi at the height of the Depression, Roll of Thunder, Hear My Cry tells of one family's struggle to maintain their integrity, pride, and independence in the face of racism and social injustice. This classic masterpiece focuses on Cassie Logan, an independent girl who discovers why having land of their own is so crucial to the Logan family, and learns to draw strength from her own sense of dignity and self-respect. ~ Middle School
---
Brown Girl Dreaming
by Jacqueline Woodson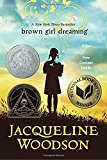 Brown Girl Dreaming is an intimate and moving account of the author's childhood as an African American in the 1960's and 1970's. Growing up in South Carolina and New York, she becomes increasingly aware of the Civil Rights Movement. In poetic language full of imagery this award-winning book gives a glimpse into a child's soul and her journey of self-discovery. ~ Middle School
More middle-grade novels: 21 Multicultural Middle-Grade Novels for Summer Reading // African – Middle School
---
High School
---
X: A Novel
by Ilyasah Shabazz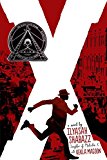 Co-written by Malcolm X's daughter, X follows the formative years of one of the most powerful leaders in African American history. From his father being murdered, his mother being taken away, and himself being placed in foster care, to his imprisonment for theft at age twenty, when he found the faith that would guide him onto a new path, X is a riveting novel about a man who shook the world. ~ High School
---
Claudette Colvin: Twice Toward Justice
by Phillip Hoose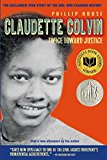 "When it comes to justice, there is no easy way to get it. You can't sugarcoat it. You have to take a stand and say, 'This is not right.'" On March 2, 1955, Claudette Colvin refused to give her seat to a white woman on a segregated bus in Montgomery, Alabama. Instead of being celebrated as Rosa Parks would be nine months later, the teenager found herself shunned. Undaunted, a year later she became a key plaintiff in Browder v. Gayle, the landmark case that struck down the segregation laws of Montgomery. Based on extensive interviews with Claudette Colvin and many others, Twice towards Justice is an in-depth account of an important yet largely unknown civil rights figure. ~ High School
More books about inspiring women & girls: 26 Multicultural Picture Books about Inspiring Women & Girls
---
March: Book Three
by John Lewis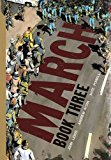 March: Book Three is the stunning conclusion of the award-winning trilogy by congressman and civil rights key figure John Lewis. Starting in 1963, the book describes the continuing struggle for justice. With an unpredictable new president and fractures within the movement deepening, 25-year-old John Lewis risks everything in a historic showdown high above the Alabama river, in a town called Selma. With expressive black-and-white illustrations, this unique graphic novel makes the history of the civil rights movement accessible to teenagers. ~ High School
Complete trilogy: March (Trilogy Slipcase Set)
Also featured here: The 10 Best Multicultural Young Adult Novels of 2016
---
*You can buy any of the books on this site from Amazon USA, CAN or UK by clicking on the book titles or images*
---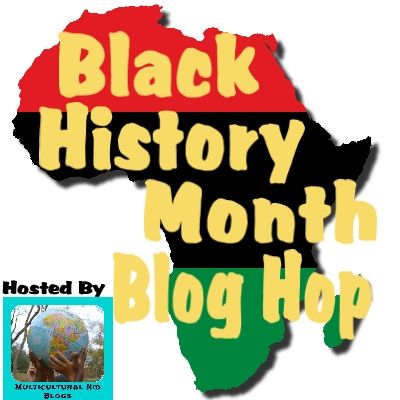 Welcome to our fourth annual Black History Month series and giveaway! Follow along all month long as we explore the rich history and cultures of Africa and African-Americans. Be sure to enter our giveaway below and link up your own posts at the bottom of the page.
You can also follow our Black History board on Pinterest:
February 3
Embracing Diversity on Multicultural Kid Blogs: Afro-Latino Arturo Schomburg – The African Diaspora's History Keeper
February 6
Embracing Diversity: Afro-Latinos and Baseball's Color Line – 5 Pioneers in the Post-Segregation Era
February 7
Hispanic Mama: 5 Latino Dishes that Feature Our African Heritage
February 8
Mama Smiles: How to Use Stories to Teach Children Black History
February 7
Hispanic Mama
February 10
Colours of Us: 21 Award-Winning Children's Books for Black History Month
February 13
Crafty Moms Share
February 15
All Done Monkey
February 17
A Crafty Arab
February 22
Kitchen Counter Chronicles
February 24
GUBlife
Share Your Posts!
Black History Month Giveaway
Coming soon! Our annual Black History Month giveaway runs from February 3 through February 28, 2017. Winners will be drawn and notified within 48 hours. Note that some prizes have shipping restrictions. If the winner lives outside of that shipping area, that part of the prize package will go to the next prize winner. Read our full giveaway rules.
Grand Prize
From World of EPI: Winner's choice of 18″ doll US Shipping Only
From Penguin Kids: I Am Martin Luther King, Jr.; I Am Rosa Parks; and I Am Jackie Robinson by Brad Meltzer
From Quarto Knows: A Stork in a Baobab Tree by Catherine House: Who is King? by Beverley Naidoo; The Fire Children retold by Eric Maddern; Thank you, Jackson by Niki Daly US Shipping Only
From Bino & Fino: DVD set US Shipping Only
From RiverFrog Publishing: Bella's Adventures in Africa by Rebecca Darko and Rutendo Muzambi
1st Prize
From Queens of Africa: Azeezah doll with natural hair, and clothing from SLICEbyCAKE US Shipping Only
From Penguin Kids: I Am Martin Luther King, Jr.; I Am Rosa Parks; and I Am Jackie Robinson by Brad Meltzer
From Abrams: The Steep and Thorny Way by Cat Winters; Pathfinders: The Journeys of 16 Extraordinary Black Souls by Tonya Bolden; George Washington Carver by Tonya Bolden; My Uncle Martin's Words for America by Angela Farris Watkins US Shipping Only
2nd Prize
From Penguin Kids: I Am Martin Luther King, Jr.; I Am Rosa Parks; and I Am Jackie Robinson by Brad Meltzer
From Candlewick Press: Jazz Day by Roxane Orgill; X: A Novel by Kekla Magoon and Ilyasah Shabazz; Voice of Freedom by Carole Boston Weatherford US Shipping Only