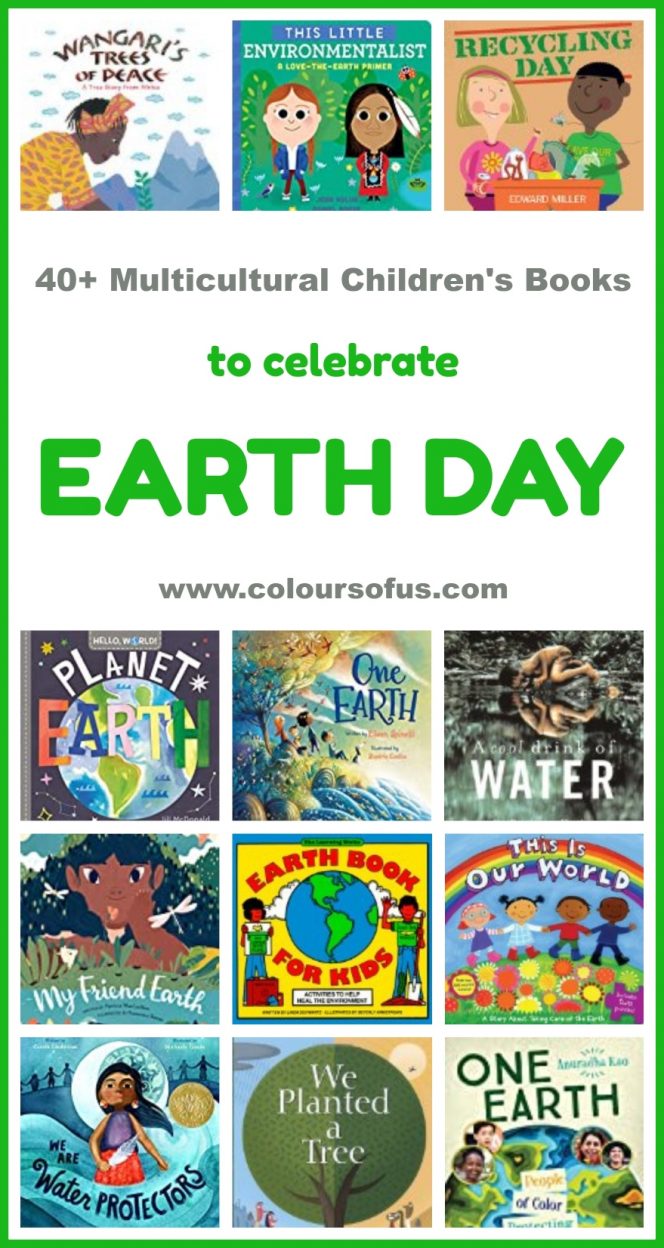 UPDATED APRIL 2021!
22nd of April is Earth Day! Started in 1970, the Earth Day movement continues to inspire people everywhere to take action towards saving our beautiful planet.
Some of the world's most pressing environmental challenges remain global warming, air and water pollution, deforestation, overpopulation, waste disposal and the depletion of our natural resources.
If we want to create a cleaner, healthier and more sustainable planet, we must teach our children environmental awareness and green habits from an early age, so they can "be the change". The books on this list are a great start!
---
40+ Multicultural Children's Books for Earth Day
---
Babies & Toddlers
---
Hello, World! Planet Earth
by Jill McDonald
"Light from the sun makes the moon shine". With simple text and cheerful illustrations, Hello, World! Planet Earth is the latest book in the Hello, World! board book series that teaches toddlers all about our amazing planet Earth—with easy-to-understand facts about countries, continents, oceans, landforms, habitats, and Earth's place in the solar system. Each page offers helpful prompts for engaging with your child. ~ Diverse – Babies & Toddlers
---
Recycling Is Fun
by Charles Ghigna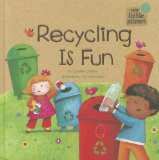 With cute illustrations and simple rhyming text, Recycling Is Fun is a great first Earth Day book for the littlest ones that teaches them how recycling is part of looking after our Earth. An adorable bunch of diverse children have fun while putting paper, plastic, glass and tin in their proper bins. ~ Diverse – Babies & Toddlers
---
---
Preschool
---
This Little Environmentalist
by Joan Holub
Learn all about big leaders who love and protect the Earth in this inspiring board book perfect for environmentalists-in-training! With fun, age-appropriate facts and bold illustrations, This Little Environmentalist highlights ten memorable environmentalists who paved the way for protecting our Earth better. ~ Diverse – Preschool
Related: 30 Diverse Children's Anthologies About Trailblazing Women
---
This Is Our World
by Emily Sollinger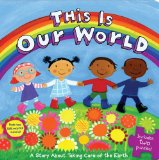 Made from 70% recyclable material, This Is Our World takes children on a fun interactive journey teaching them how to take care of the earth. From gardening to recycling to collecting litter on the beach and creating spaces for birds and other garden visitors, little ones learn how to develop green habits. The bright and cheerful illustrations include a double-sided puzzle piece on each page that can be put together to two different puzzles at the end. ~ Diverse – Preschool
---
Save the Earth (6 Book Series)
by Bethany Stahl
From exciting and adventurous to educational and captivating, Save The Earth is a collection of six engaging stories about looking after our planet: Save the Land, Save the Ocean, Save the Sharks, Save the Arctic, Save the Bees, and Save the Scraps. The books include additional facts and engaging activities. ~ Diverse – Preschool
Also available: Save the Earth Workbook: Math, Writing, and Puzzles
---
Zonia's Rain Forest
by Juana Martinez-Neal
Zonia lives in the Peruvian Amazon rain forest, where it is always green and full of life. Every morning, the rain forest calls to her, and every morning, she answers. Zonia visits the sloth family, greets the giant anteater, and runs with the speedy jaguar. But one morning, the rain forest calls to her in a troubled voice… Zonia's Rain Forest is an engaging story of a young girl's bond with her home, brought to life by expressive illustrations. Includes a translation of the story in Asháninka, information on the Asháninka community and on the Amazon rain forest and its wildlife. ~ Hispanic – Preschool
Related: Pura Belpré Award Winners 1996 – 2021
---
Little Helpers
by IKids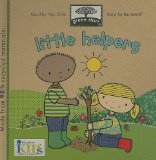 "I may be just one little person / but what I do affects the world in a big way." With colourful illustrations, Little Helpers inspires preschool children to love and respect nature and practice earth-friendly habits. Made from recycled materials and printed with eco-friendly ink, this sweet board book delivers a great environmental message in an age-appropriate way. ~ Diverse – Preschool
---
My Friend Earth
by Patricia MacLachlan
Our friend Earth does so many wonderful things! She tends to animals large and small. She pours down summer rain and autumn leaves. She sprinkles whisper-white snow and protects the tiny seeds waiting for spring. With die-cut pages and poetic text, My Friend Earth is an engaging celebration of our planet and a rallying cry for saving it. ~ Diverse – Preschool
---
We Planted a Tree
by Diane Muldrow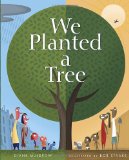 "We planted a tree and it grew up, / While it reached for the sky and the sun." Two young families in two very different parts of the world (New York City and an African village) plant a tree and watch it flourish. At the same time trees all over the world help clean the air, enrich the soil, and give fruit and shade. With simple poetic text and gorgeous digital illustrations, We Planted A Tree is one of our favourite multicultural children's books for Earth Day. ~ African – Preschool
---
One Earth
by Eileen Spinelli
Gentle verse and dreamy illustrations remind readers of our planet's beauty — from "one wide sweeping sky", and "two honey bees" to "ten fields to plow." The text then starts counting backwards, listing simple ways children can help, such as reducing waste and reusing items, and taking them all the way back to "one Earth so beautiful. Remember–only one." At once celebration and challenge,
One Earth
encourages children to take care of the planet.
~ Diverse – Preschool
---
---
Recycling Day
by Edward Miller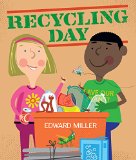 On Recycling Day a group of volunteers clean up a trash-filled vacant lot and transform it into a community garden. As they  sort plastic, glass, paper, and metal, little readers learn how each material can be recycled, including electronics, fabrics, books, and toys. With encouraging text, fun illustrations, informative diagrams and "Going Green" suggestions, Recycling Day is a great book for creating awareness about consumption, waste and recycling. ~ Diverse – Preschool
---
The Julian Lennon White Feather Flier 3-Book Box Set
by Julian Lennon
Jump aboard the White Feather Flier, a magical plane that can go anywhere on Earth! The Julian Lennon White Feather Box Set is a lyrical 3-book set (Touch the Earth, Heal the Earth, Love the Earth) that takes children on interactive journeys around the world, and engages them in helping to save the environment. The books each include a special poem written by Julian Lennon. ~ Diverse – Preschool
---
We Are Water Protectors
by Carole Lindstrom
Randolph Caldecott Medal Winner
"Water is the first medicine. / It affects and connects us all . . ." When a black snake threatens to destroy the Earth and poison her people's water, one young water protector takes a stand to defend Earth's most sacred resource. Inspired by the many Indigenous-led movements across North America, lyrically written and vibrantly illustrated We Are Water Protectors is an urgent rallying cry to safeguard the Earth's water from harm and corruption. ~ Diverse – Preschool
Related: 75+ Native American Children's Books
---
Call Me Tree / Llamame arbol
by Maya Christina Gonzalez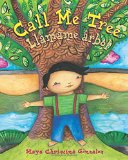 "I dream/I am reaching/Dreaming and reaching/Reaching and dreaming." Call Me Tree follows a diverse bunch of children as they experience what it would feel like to be a tree – from seed to growing roots and branches that reach out into the world. With lyrical text and engaging watercolour illustrations, this picture book teaches children about connecting with themselves and nature. Many of the children are depicted in variations of the yoga tree pose. ~ Diverse – Preschool
---
All the World
by Liz Garton Scanlon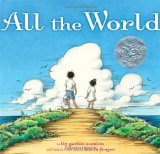 "All the world is here. / It is there. / It is everywhere. /All the world is right where you are. /Now." All The World follows the activities of a multiracial family (black dad, white mom) and their circle of friends from morning to night. From finding shells on the beach to the admiring the sunset sky, this gentle picture book shows loving family interactions and teaches appreciation for the smaller and bigger wonders of our planet. ~ Diverse – Preschool
Related: 70+ Picture Books about Mixed Race Families
---
Wangari's Trees of Peace
by Jeanette Winter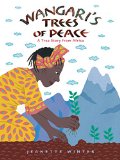 Wangari's Trees of Peace tells the inspiring story of Kenyan environmentalist and Nobel Peace Prize winner Wangari Maathai. When Wangari returns home from studying in the US, she is shocked to see whole forests being cut down. She starts planting trees and soon inspires great change. The simple language and colourful illustrations make this a good introduction to environmentalism, although it also addresses the difficult subjects of violence and imprisonment. ~ African – Preschool
Related: 55 Multicultural Picture Books About Strong Female Role Models
---
The EARTH Book
by Todd Parr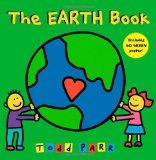 "I take care of the earth because I know I can do little things every day to make a BIG difference…". With Todd Parr's signature mix of playfulness and sensitivity, The Earth Book gives children easy ideas how to look after our planet – from recycling to saving energy, from using both sides of the paper to planting a tree. Printed with recycled materials and nontoxic soy inks, the book also includes a poster with "going green" tips. ~ Diverse – Preschool
---
The Great Kapok Tree
by Lynne Cherry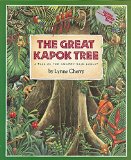 In the Brazilian rain forest, a man exhausts himself trying to chop down a giant kapok tree. While he sleeps, the different inhabitants of the forest whisper in his ear, telling him about the importance of trees and how "all living things depend on one another". The Great Kapok Tree: A Tale of the Amazon Rain Forest is a mythlike story with a gentle environmental message, complemented by lush, detailed watercolour illustrations. ~ Diverse – Preschool
---
---
Elementary School
---
One Plastic Bag
by Miranda Paul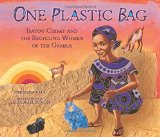 One Plastic Bag tells the inspiring story of Isatou Ceesay, the "Queen of Plastic Recycling of The Gambia". Concerned about the amounts of plastic bags that were littering her village, Isatou started collecting them and crocheting them into purses. Her project became known internationally and brought environmental change as well as economic empowerment to the women in her community. ~ African – Elementary School
Related: 26 Multicultural Picture Books about Inspiring Women & Girls
---
A River Ran Wild
by Lynne Cherry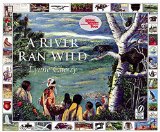 A River Ran Wild traces the ecological evolution of New England's Nashua River in this story of restoration and renewal. Respected by generations of Native Americans, polluted in the wake of the Industrial Revolution, the river was restored through the combined efforts of modern-day descendants of the Nashua Indians and European settlers. The beautiful illustrations have intricately detailed borders that depict various historical artifacts. ~ Diverse – Elementary School
---
Dear Earth…From Your Friends in Room 5
by Erin Dealey
"Dear Room 5, / Your letter arrived on the wind. / A whisper of hope in the night. / I'm thankful for helpers who care for their planet…" When the kids in Room 5 write to Earth asking what they can do to help save our planet, they are delighted to get a letter back. A monthly exchange of ideas between the kids and Earth becomes a lasting friendship in this affectionate story about how to be an Earth Hero, from conservation to recycling and reducing energy consumption. Includes a poster with twelve months of Earth Hero activities. Dear Earth…From Your Friends In Room 5 is a celebration of every child's ability to connect with the environment and make a positive impact. ~ Diverse – Elementary School
---
Just Like Me, Climbing a Tree
by Durga Yael Bernhard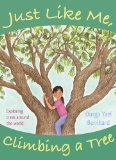 Children everywhere love climbing trees! Just Like Me. Climbing A Tree takes readers on a trip around the world exploring how children climb the most amazing trees, from the Weeping Fig in Cambodia to the Montezuma Cypress in Mexico and Baobabs in Africa. Some children see birds and insects, some swing like a monkey, some pick the ripe fruits. Includes educational notes about each of the twelve trees. ~ Diverse – Elementary School
---
Mama Miti: Wangari Maathai and the Trees of Kenya
by Donna Jo Napoli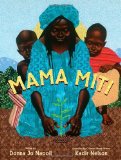 Many wonderful children's books have been written about Wangari Maathai but this gorgeous book is our absolute favourite! Nelson's stunning oil paintings collaged with the textures and colours of Africa beautifully complement the artful prose in which Wangari's story is told. Known as "Mama Miti", Wangari founded the Green Belt Movement, an African grassroots organization that has planted more than 30 million trees throughout Kenya. ~ African – Elementary School
Related: 30 Multicultural Children's Books About Women In STEM
---
The Boy Who Grew a Forest: The True Story of Jadav Payeng
by Sophia Gholz
As a boy, Jadav Payeng was distressed by the destruction deforestation and erosion were causing on his island home in India's Brahmaputra River. So he began planting trees. What began as a small thicket of bamboo, grew over the years into 1,300 acre forest filled with native plants and animals. The Boy Who Grew a Forest tells the inspiring true story of Payeng–and reminds us all of the difference a single person with a big idea can make. ~ Asian – Elementary School
---
A Cool Drink of Water
by Barbara Kerley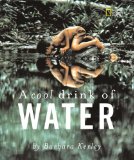 "Everyone, everywhere enjoys a nice, cool drink of water." With minimal text, A Cool Drink Of Water teaches children that water is basic to human life all over the globe. Stunning National Geograhic photos show how people in various cultures use and conserve. This beautiful book doesn't address water pollution, it is purely a celebration of the world's most vital resource. ~ Diverse – Elementary School
---
---
Keepers of the Earth
by Michael J. Caduto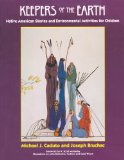 Keepers of the Earth is a fantastic resource about Native American culture. Twenty-five legends from twenty different cultures inspire children to connect with nature and care for the earth. Divided into sections of specific topics, this sensitive and thorough book includes inexpensive environmental indoor and outdoor activities. ~ Diverse – Elementary School
---
One Well
by Rochelle Strauss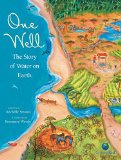 All living things on Earth depend on water. Life would be impossible without it. But the water in our Earth's well is threatened by our growing population and increased demands. What can we do to protect it? One Well tells the eye-opening story of water on Earth and teaches children how to protect our water. ~ Diverse – Elementary School, Middle School
---
Tree of Life
by Rochelle Strauss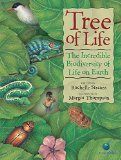 From the author of One Well comes this wonderful introduction to biodiversity and natural history. With beautiful illustrations and detailed text, Tree of Life explains how all living things are classified into five kingdoms. Includes learning activities. ~ Diverse – Elementary School, Middle School
---
Be a Friend to Trees
by Patricia Lauber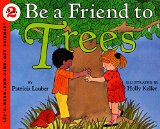 Why should you be a friend to trees? Not only because "they're nice to look at, nice to have around", but because they are a valuable natural resource. Be A Friend To Trees explains how products are made from trees, how they are homes to a variety of animals, how they provide food for animals and people, and how they clean the air. ~ Diverse – Elementary School
---
Earthdance
by Joanne Ryder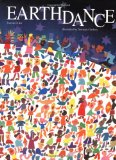 "Wiggle your shoulders/ and mountains tremble and quake./ Shake your hair and feel windswept grasses tickle your face." Earthdance is a dynamic celebratory poem that invites children to become not just part of the earth, but Earth itself. With the most amazing stylized illustrations, the book delivers an environmental message in a playful and inspiring way. ~ Diverse – Elementary School
---
Earth Book for Kids: Activities to Help Heal the Environment
by Linda Schwartz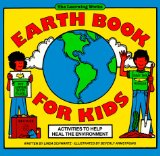 An older book but still a gem! Earth Book For Kids is a reference book full of ideas for projects and experiments that encourage children to love and care for the environment. It covers a wide range of topics, from acid rain to pesticides, from endangered wildlife to water conservation, from pollution to recycling. For each topic there are a number of activities that help children understanding these concepts. ~ Diverse – Elementary School
---
Trash Talk
by Michelle Mulder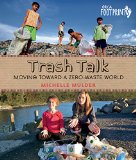 With our landfills overflowing, waste disposal is one of today's biggest environmental challenges. Trash Talk provides a history of garbage – from Minoan trash pits to the Great Pacific Garbage Patch – and shows some innovative ways waste is dealt with. With an upbeat tone and vibrant photographs, the book encourages children to think of creative solutions. Includes references to other resources, including movies and websites. ~ Diverse – Elementary School, Middle School
---
---
Middle School
---
One Earth: People of Color Protecting Our Planet
by Anuradha Rao
"Who is an environmental defender? What does she or he look like? Maybe like you. Maybe like me." In twenty short biographies, One Earth introduces diverse activists around the world. From saving ancient trees on the West Coast of Canada, to protecting the Irrawaddy dolphins of India, to uncovering racial inequalities in the food system in the United States, this thought-provoking book is full of environmental role models for young readers. ~ Diverse – Middle School
---
*You can buy any of the books on this site from Amazon USA by clicking on the book titles or  images*
---
---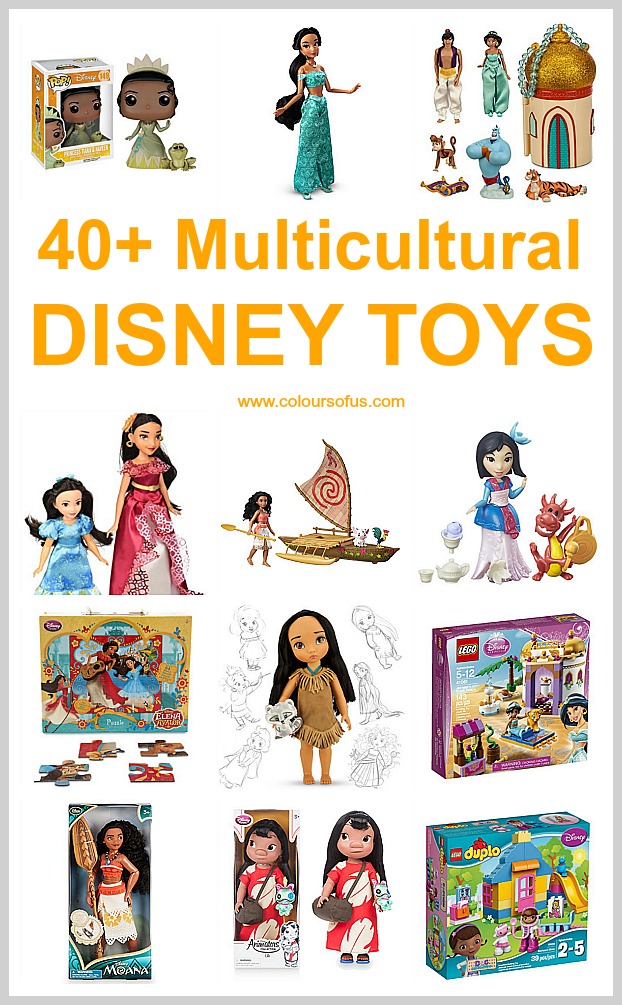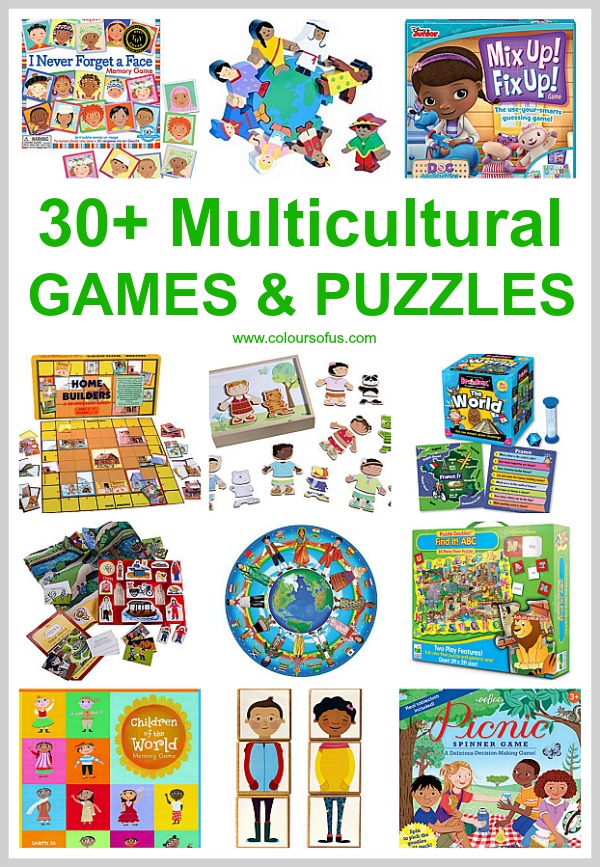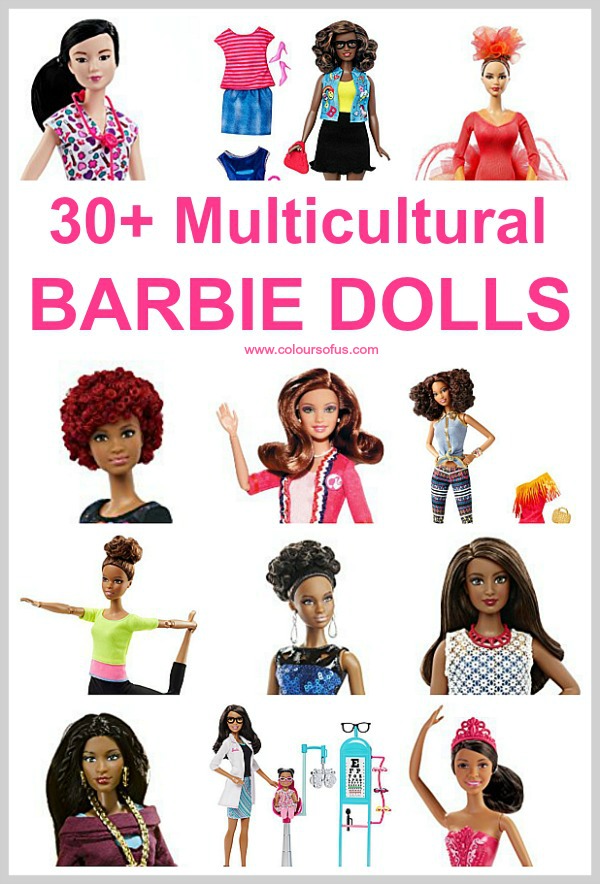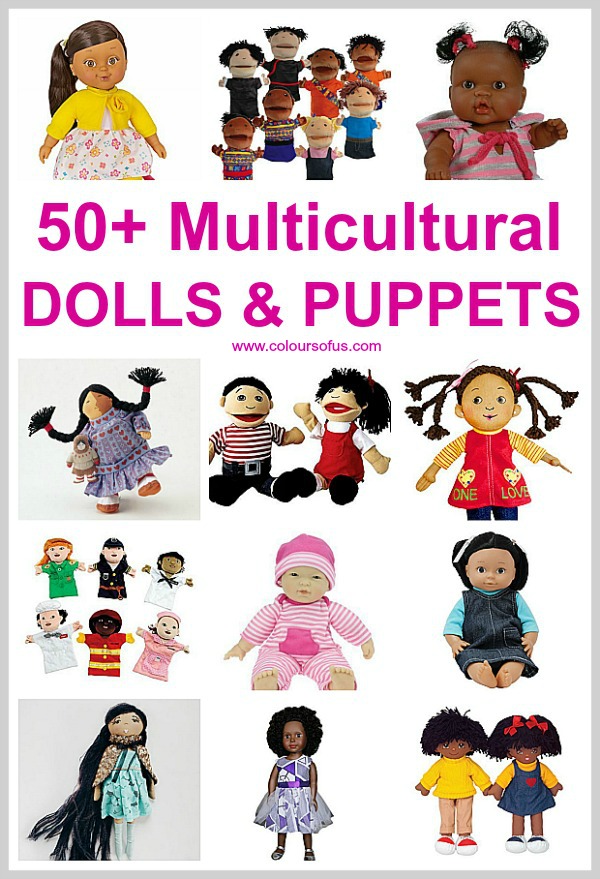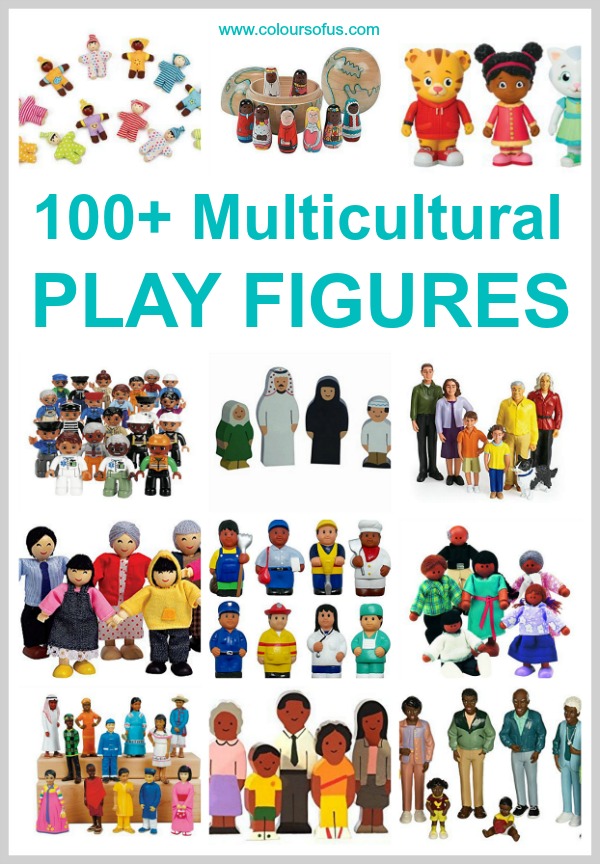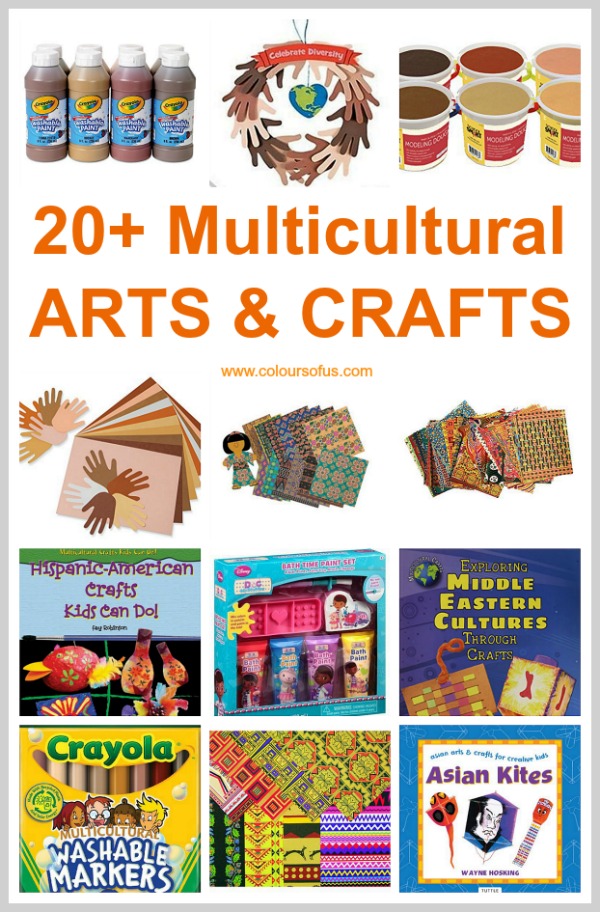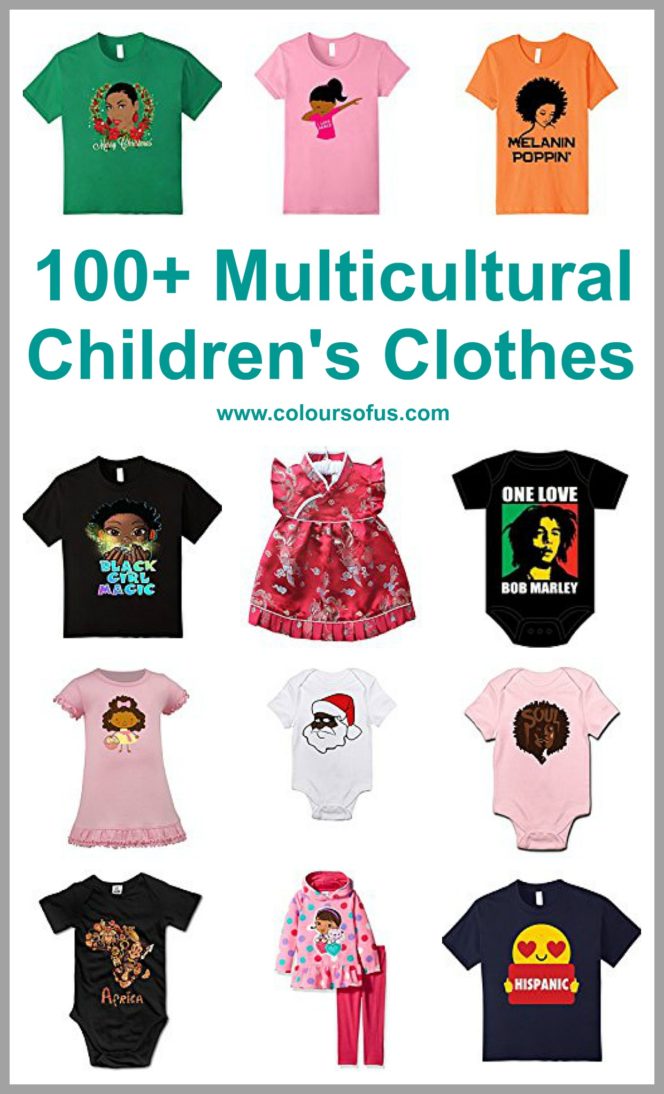 </a