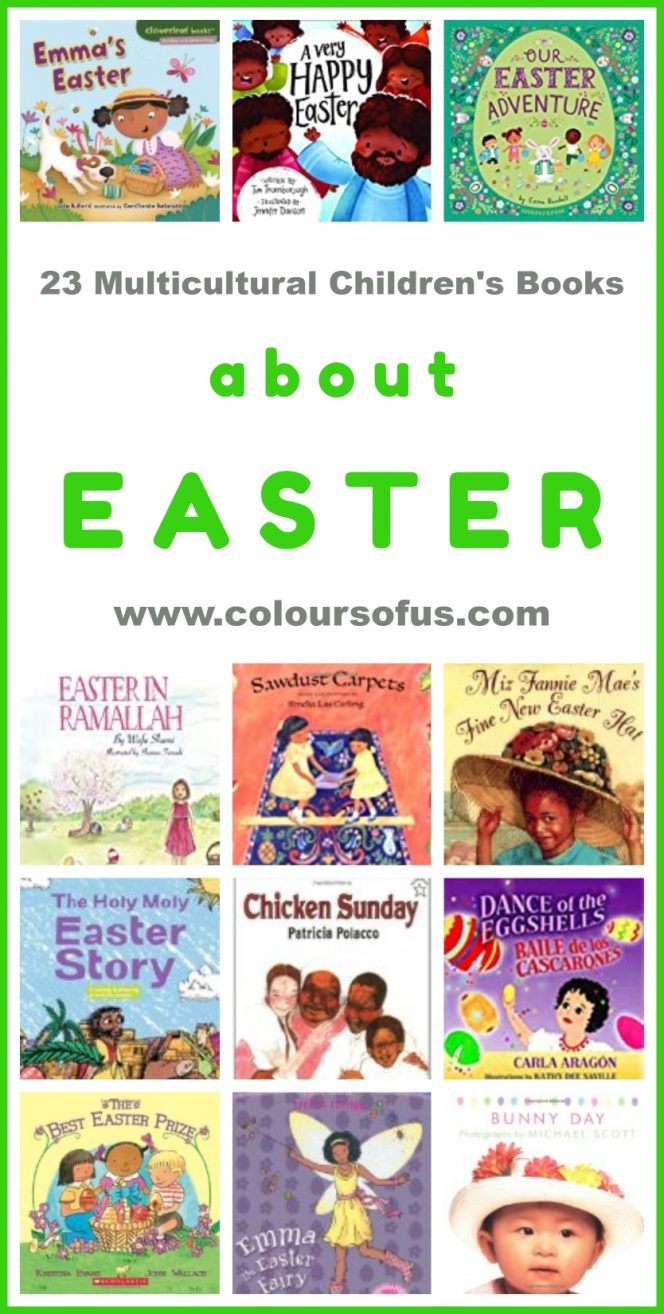 UPDATED March 2021!
Soon it'll be time for the big Easter egg hunt again! Get ready with this wonderful selection of children's books — some Christian, some secular — that feature a wide variety of diverse characters! They also make lovely Easter basket fillers!
---
23 Multicultural Children's Books about Easter
---
Babies & Toddlers
---
Bunny Day
by Michael Scott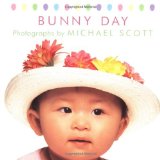 "Sugar-sweet and sunny day – today is happy bunny day!" With playful verse and photos of a diverse bunch of cute babies, Bunny Day is the perfect Easter basket filler for babies and toddlers. ~ Diverse – Babies & Toddlers
---
Easter Sparkling Surprise
by Elizabeth Spurr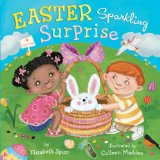 Follow two adorable children on an Easter egg hunt down the bunny trail! From foil-wrapped chocolates to glittery eggs and sparkling flowers, they find lots of exciting treasures. Simple rhyming text and holographic sparkle on every page make
Easter Sparkling Surprise
an appealing book for the very young.
~ African – Babies & Toddlers
---
Our Easter Adventure
by Emma Randall
Have you ever wondered where the Easter Bunny lives, or how he makes all those colorful eggs? Join a group of children as they follow a trail of eggs and discover his secret hideaway! With simple rhyming text and bright illustrations, Our Easter Adventure is an enchanting tale that celebrates the magic of the holiday! ~ Diverse – Babies & Toddlers
---
---
Preschool
---
Painted Eggs And Chocolate Bunnies
by Toni Trent Parker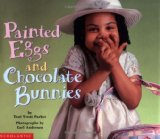 With catchy rhymes and full-colour photos of African American children, Painted Eggs And Chocolate Bunnies is a warm celebration of Easter and all the lovely things that come with it: Easter eggs, Easter bunnies, Easter bonnets, chocolate and lots of love! ~ African – Preschool
---
Easter, Here I Come!
by D.J. Steinberg
The author of the hugely popular Kindergarten, Here I Come! is back with a collection of funny and festive Easter poems. Easter, Here I Come! is an ode to all things Easter and springtime, from making an Easter bonnet to enjoying an egg-squisite Easter brunch, and a sheet of stickers. A perfect Easter basket gift! ~ Diverse – Preschool
Related: 40 Multicultural Poetry Books for Children
---
Let's Celebrate Jesus On Easter
by Amy Beveridge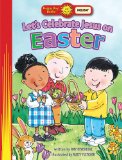 In this colourful board book, little ones learn that Easter is more than a basket of candy. On only eight pages Let's Celebrate Jesus on Easter tells of fun Easter traditions, like egg hunts and Easter baskets, but its main focus is to teach Christian values and honour God. ~ Diverse – Preschool
---
Easter
by Miriam Nerlove
With simple rhyming, this picture book follows an African American family as they celebrate Easter, from colouring eggs to filling Easter baskets, from listening to the Easter story at church to going on an egg hunt and ending the day with an Easter dinner. ~ African – Preschool
---
10 Easter Egg Hunters
by Janet Schulman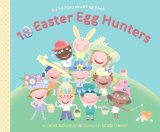 "Wake up, Bunny, move those legs,/ You've not much time to hide those eggs!/ By dawn the kids will want to search./ Please, please don't leave them in the lurch." With rhyming text 10 Easter Egg Hunters is a simple counting book that follows ten kids as they track down track down all of the eggs in time to attend the Easter parade in their festive holiday hats. ~ Diverse – Preschool
---
Easter Is Here!
by Lori C. Froeb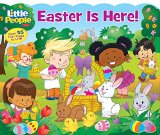 Join the Fisher Price Little People as they colour eggs, get a glimpse into the Easter Bunny's workshop and march in an Easter parade. With over 55 flaps to lift and fun learning activities, Easter Is Here! will be a holiday favourite. ~ Diverse – Preschool
---
---
The Story of Easter
by Patricia A. Pingry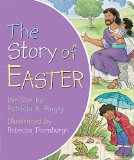 In only 200 simple words this vibrant board book presents the Easter Story in its most traditional form. From Jesus' entry into Jerusalem to the Crucifixion and the Resurrection, 
The Story of Easter
links the biblical story to today's Easter celebrations in an accessible way.
~ Diverse – Preschool
---
Sawdust Carpets
by Amelia Lau Carling
The Lau family, well-known from the award-winning picture book Mama and Papa have a Store, have been invited to spend Easter with their cousins in Antigua, Guatemala. Although they are Chinese and Buddhist, they loves the pageantry of Easter. The family watch the Easter processions walk over spectacular sawdust carpets and destroy them. The cobble stone streets of the city are lined with these carpets which people spend days creating as "offerings to life". Sawdust Carpets is a gorgeously illustrated book that shines a light on this Antiguan Easter tradition. ~ Asian, Hispanic – Preschool
---
Emma's Easter
by Lisa Bullard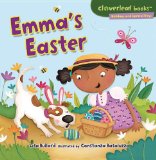 Follow Emma as she celebrates Easter with her mixed heritage family (black dad, white mom, Russian-descent grandmother). They hunt for Easter eggs, go to church and have a festive meal with extended family. Emma's Easter also describes Christian beliefs about Jesus and shows how non-Christians celebrate. ~ African – Preschool
---
A Very Happy Easter
by Tim Thornborough
A Very Happy Easter is a fresh retelling of the Easter story that focuses on the emotions of Jesus' friends and invites children to copy the expressions they are making. As they learn about how Jesus died and rose again, they will see that Jesus' friends felt fear, sadness, surprise and joy, and they will have the opportunity to think about how they would have felt. This book explains Easter to young children in a way that connects emotionally and builds empathy. ~ Asian – Preschool
Related: 21 Multicultural Children's Books About Feelings
---
Doc McStuffins Bunny in a Basket
by Disney Book Group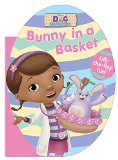 My daughter is DocMcStuffins' biggest fan! Celebrate Easter with the Doc and her adorable friends, from decorating eggs to going an egg hunt, and other exciting activities. Bunny in a Basket is a fun egg-shaped board book complete with foil eggs and over 25 flaps. ~ African – Preschool
---
The Best Easter Prize
by Kristina Evans Collier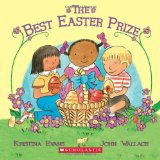 Follow a diverse bunch of kids as they go on a hundred-egg hunt! Some children fill their baskets with lots of eggs, but one little girl is crying because she found no eggs. When Monica decides to share her egg with the girl, everyone is reminded that The Best Easter Prize is having friends to share things with! ~ Diverse – Preschool
---
---
Elementary School
---
Chicken Sunday
by Patricia Polacco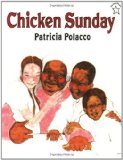 After being initiated into her neighbour's family, a Russian American girl and her African American brothers want to buy Grandma Eula a fancy Easter hat. They try to find a way to pay for it. With authentic and vibrant illustrations, Chicken Sunday is a moving picture book that celebrates the strength of family bonds. ~ African – Elementary School
---
Easter in Ramallah: A story of childhood memories
by Wafa Shami
Easter in Ramallah is a beautiful story about friendship and Easter traditions that have been shared among Palestinian Christian and Muslim families for centuries. It takes the reader to a fun festive place that is filled with a colourful atmosphere, drums playing, love and laughter. ~ Asian – Elementary School
Related: 30 Asian & Asian American Children's Books for Ages 0 to 18
---
Emma the Easter Fairy
by Daisy Meadows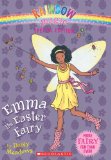 Every year, Emma the Easter Fairy paints three special eggs to make Easter sparkle. But this year, thanks to Jack Frost and his goblins, everything goes wrong. The magic eggs have disappeared, the chocolate is melting, the eggs are going bad, and the Easter Bunny is missing! Young readers must help save Easter by finding the magic eggs in the three stories of this Rainbow Magic Special Edition. ~ African – Elementary School
---
The Legend of the Cascaron
by Roxanna Montes-Bazaldua
When chicken farmer Don Serafâin gets a huge order of eggs for a wedding cake, his heavy-handed methods lead his hens to go on strike. When things are resolved, he decides to do something different with the eggshells. With dynamic illustrations, The Legend Of The Cascaron is a fun tale about how the Cascaron came to be. ~ Hispanic – Elementary School
---
Miz Fannie Mae's Fine New Easter Hat
by Melissa Milich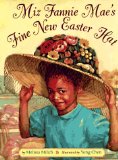 Tandy and her dad go to the big city to buy her mom a fancy new Easter hat. Decorated with lace, flowers, fruit, and four tiny eggs, mama proudly wears the hat to church. When the eggs hatch, everyone thinks a little miracle has happened. Miz Fannie Mae's Fine New Easter Hat is a lovely story about an Easter long time ago. ~ African – Elementary School
---
The Holy Moly Easter Story
by Rebecca Glaser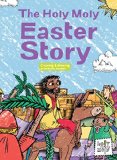 With engaging text and colourful illustrations, The Holy Moly Easter Story brings the Bible to life for children. From Jesus' entry into Jerusalem to the discovery of the empty tomb, kids will be captivated by this story of hope and new life. Includes fun colouring and drawing activities. ~ Diverse – Elementary School
---
Holidays Around the World: Celebrate Easter
by National Geographic
With over 25 vibrant photographs, Holidays Around The World: Celebrate Easter shows children how the holiday is celebrated throughout the world: from the famous Easter Egg Roll at the White House to bonfires throughout Europe, traditional Easter dances in Africa and Hawaii, and more. ~ Diverse – Elementary School
---
Dance of the Eggshells: Baile De Los Cascarones
by Carla Aragón
Libby and her older brother, J.D., don't get along, and their relationship is tested in an unexpected way when they visit their grandparents in Santa Fe. It's the week after Easter and Grandma Socorro tells them about the upcoming Baile de los Cascarones, a tradition where people ask one another to dance by gently crushing decorated eggshells filled with confetti over their heads. Libby immerses herself in the preparations and is excited to learn all the dances. J.D. only bombards his cousins with cascarones and ignores the dancing. But when he is forced to dance it is Libby who saves him from embarrassment. Dance Of The Eggshells is a bilingual children's story that explores the family bond created through traditions passed on by grandparents. ~ Hispanic – Elementary School
Related: Pura Belpré Award Winners 1996 – 2021
---
*You can buy any of the books on this site from Amazon USA by clicking on the book titles or covers*
---
---