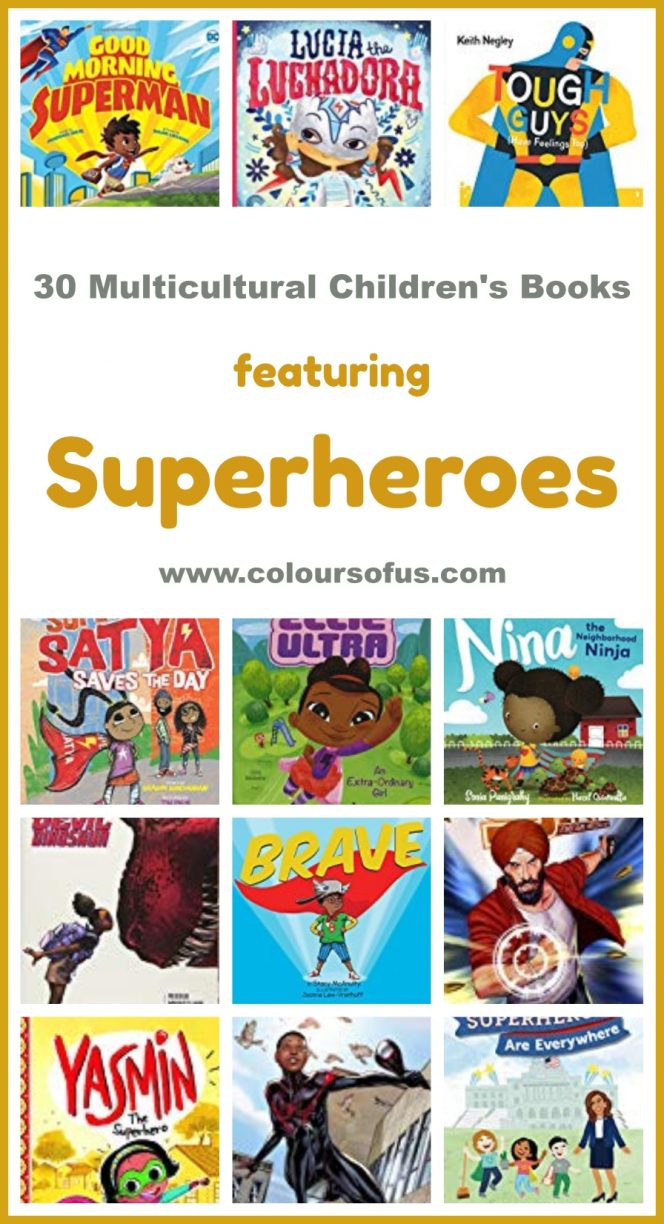 UPDATED APRIL 2021!
Kids everywhere love superheroes! Fascinated by their superpowers and their action-packed adventures, they enjoy pretending to be superheroes themselves.
Teach children about standing up for what is right and defending those in need with these multicultural children's books featuring superheroes!
---
30 Multicultural Children's Books featuring Superheroes
---
Babies & Toddlers
---
Ten Little Superheroes
by Mike Brownlow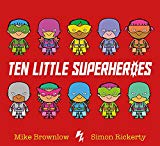 "Ten little Super Kids, flying through the air, / Spot the league of bad guys, plotting in their lair." Ten Little Superheroes is a traditional counting rhyme with a superhero twist. Featuring the cutest little superheroes and colourful illustrations, this book will appeal to the littlest readers. ~ Diverse – Babies & Toddlers
---
Even Superheroes Use the Potty
by Sara Crow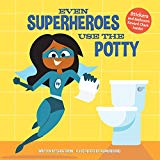 "Zip home quickly after saving somebody. Even Superheroes have to use the potty." Whether you're a superhero, a firefighter, a ninja, or simply a kid, everyone has to go to the toilet. With dynamic illustrations and rhyming text, Even Superheroes use the Potty encourages good potty habits in a fun way. Includes stickers and a bathroom reward chart. ~ Diverse – Babies & Toddlers
---
---
Preschool
---
My Mum is a Supermum
by Angela McAllister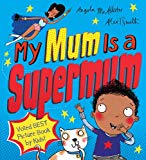 Milo's mum must have superpowers. She always knows what he's up to whether he's jumping on the bed, wrestling with giant sea monsters in the bath or using her saucepans to brew up magic spells. But how does she do it?? Voted Best Picture Books by kids, My Mum Is A Supermum is a hilarious picture book that kids everywhere will love! ~ Diverse – Preschool
Related: 10 Laugh-Out-Loud Funny Multicultural Picture Books
---
Super Satya Saves the Day
by Raakhee Mirchandani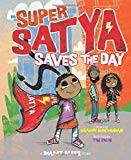 Meet Satya, a fiery Indian-American superhero, who is ready to conquer the tallest slide in Hoboken… until her mum tells her that her superhero cape is at the dry cleaner. Without her cape will she still be able to face her fears, help her friends, and be the true hero everyone knows she is? With engaging text and dynamic illustrations, Super Satya Saves The Day teaches children that they can be courageous and confident, cape or no cape. ~ Asian – Preschool
Related: 30 Asian & Asian American Children's Books for Ages 0 to 18
---
Tough Guys Have Feelings Too
by Keith Negley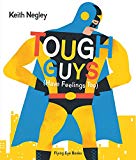 Tough Guys Have Feelings Too is a fun read-aloud that shows young children that everyone has a whole range of feelings…  even ninjas, wrestlers, knights, and superheroes! Kids will love recognizing their feelings in Keith Negley's bold illustrations. ~ Diverse – Preschool
Related: 21 Multicultural Children's Books About Feelings
---
Superheroes Are Everywhere
by Kamala Harris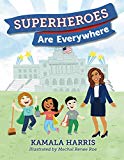 From Indian/Jamaican US Senator Kamala Harris comes this inspiring interactive picture book. As a little girl, Kamala was amazed to find superheroes everywhere – in her family, among her friends, even down the street! Superheroes Are Everywhere gives a glimpse into Harris' life while engaging young readers through questions and sending an empowering message: All you need to do to be a superhero is to be the best that you can be! ~ Diverse – Preschool
---
Even Superheroes Have Bad Days
by Shelly Becker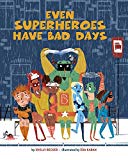 All kids struggle to deal with their emotions sometimes, even young superheroes! With vibrant illustrations and dynamic rhyming text, Even Superheroes Have Bad Days shows the many ways superheroes (and ordinary children, too) can cope with difficult feelings, from burning off steam on a bike or a hike, to helping others. ~ Diverse – Preschool
Also available:  Even Superheroes Make Mistakes
---
Good Morning, Superman!
by Michael Dahl
A young boy prepares for his day, faster than a speeding bullet. Follow along as he leaps tall buildings (jumps out of bed), dons his heroic uniform (his clothes), and faces his greatest weakness (Kryptonite-colored toothpaste). Then it's up, up, and away to daycare! Good Morning, Superman will have young Superman fans delighting in their morning routines. Includes a morning routine checklist. ~ Diverse – Preschool
---
Family Is A Superpower
by Michael Dahl
Batman, Superman, and Wonder Woman have many extraordinary abilities, but their greatest superpower of all? Family! Part of the bestselling DC Super Heroes series, Family Is A Superpower shows how the diverse family structures of the World's Greatest Heroes mirror the lives of real-life children and their equally diverse families. ~ Diverse – Preschool
---
Nina the Neighborhood Ninja
by Sonia Panigrahy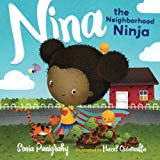 Nina is a smart, strong and fast girl with a take-charge attitude. She uses her brain and her muscles to complete rescue missions, and she doesn't mind getting dirty and climbing trees. It's all part of the life of the everyday girl superhero. With sweet illustrations and a fun storyline, Nina The Neighbourhood Ninja shows young girls that they too can be superheroes. ~ African – Preschool
Related: 250 Children's Books Celebrating Black Girls
---
Brave
by Stacy McAnulty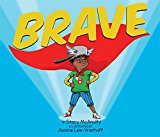 "Like superheroes, brave kids can save the world, just by being brave." With vibrant illustrations, 
Brave
 is an empowering book that shows how kids can be just as brave as superheroes, whether they check for monsters under the bed, face a thunderstorm or a hospital visit, confront bullies or speak their mind. 
~ Diverse – Preschool
---
Lucia the Luchadora
by Cynthia Leonor Garza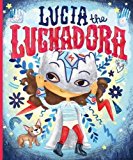 When some boys tell her that "girls can't be superheroes", Lucia's abuela tells her that she actually comes from a family of brave Mexican luchadoras. So she returns disguised as a luchadora but is soon confronted with a case of injustice and needs to find the courage to fight for what is right, even if that means breaking the sacred rule of never revealing the identity behind her mask. Named one of the Best Books of 2017, Lucía the Luchadora is a wonderful story about courage and cultural legacy. ~ Hispanic – Preschool
Related: Pura Belpré Award Winners 1996 – 2021
---
The Adventures Of Sparrowboy
by Brian Pinkney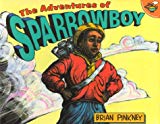 An oldie but goldie! One afternoon on Thurber Street something mysterious happens that changes paperboy henry's life forever.  With dynamic illustrations, The Adventures of Sparrowboy is an award-winning book that introduces a new superhero who takes the neighbourhood under his wing and saves the day. ~ Diverse – Preschool
---
---
Elementary School
---
Yasmin the Superhero
by Saadia Faruqi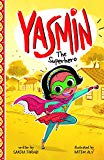 Pakistani-American Yasmin is ready to be a Superhero! She's got the cape. She's got the mask. Now she just needs a villain to defeat! On her search for a villain, she meets lots of lovely people and realizes that she might not need a villain to wield her superpowers. Yasmin The Superhero is a sweet and fun superhero story for early readers  ~ Asian – Elementary School
Related: 15 Children' s Books set in Pakistan
---
Freddie Ramos Takes Off (Zapato Power)
by Jacqueline Jules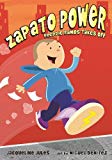 One day Freddie Ramos comes home from school and finds a strange box just for him. Inside he finds Zapato Power-shoes that change his life by giving him super speed! With breezy text, infused with a few Spanish words, and cartoon-style illustrations, Zapato Power is an appealing early chapter book series. ~ Hispanic – Elementary School
Related: 40+ Multicultural Book Series for Girls & Boys
---
Superhero
by Marc Tauss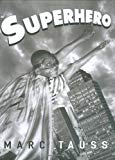 Maleek may be a small boy in a big city, but he's no ordinary kid. He's a scientist and a superhero! So when his beloved city's parks and playgrounds mysteriously disappear, it's up to Maleek and his robot Marvyn to save the day. With mesmerizing black-and-white photo-illustrations, Superhero brings every young superhero's fantasy to life. ~ African – Elementary School
Related: 150 Children's Books Celebrating Black Boys
---
An Extra-Ordinary Girl (Ellie Ultra)
by Gina Bellisario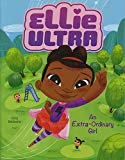 After years of being homeschooled by her super-genius inventor parents, Ellie starts at a public school. She is super excited to finally hang out with normal kids and learn normal things but soon realizes that her superpowers make her stand out. Can Ellie save the world and fit in with her new friends? An Extra-Ordinary Girl is a fun and dynamic read that kids everywhere will love!  ~ African – Elementary School
Related: 250 Children's Books Celebrating Black Girls
---
Empathy Is Your Superpower: A Book About Understanding the Feelings of Others
by Cori Bussolari
Learning to understand and care about the feelings of others is one of the most important steps in a child's development. Through simple real-life scenarios featuring little superheroes Emmanuel and Emma, Empathy Is Your Super Power teaches young children easy ways to practice empathy every day. Includes tips, discussion questions, and games. ~ Diverse – Elementary School
Related: 21 Multicultural Children's Books About Feelings
---
The Gumazing Gum Girl!, Book 1: Chews Your Destiny
by Rhode Montijo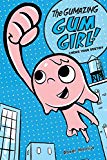 Gabby Gomez loves to chew bubble gum, everywhere and all the time. One day a freak incident turns her into a sticky, stretchy superhero. Gabby loves her new superpowers but has to keep them secret from her mother or else she'll find herself in a really sticky situation. With a hilarious storyline and bold artwork, The Gumazing Girl will be appealing to boys and girls everywhere. ~ Hispanic – Elementary School
Related: 10 Laugh-Out-Loud Funny Multicultural Picture Books
---
Mia Mayhem Is a Superhero!
by Kara West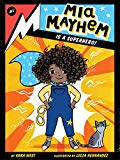 Mia Macarooney's life goes from totally ordinary to totally super when she's invited to attend the afterschool Program for In-Training Superheroes a.k.a. THE PITS!  So now the 8-year-old has to balance her regular everyday life and maintain her secret identity as she learns how to be the world's newest superhero. With easy-to-read language and engaging illustrations, Mia Mayhem Is a Superhero is a perfect chapter book for emerging readers. ~ African – Elementary School
More in the series: Mia Mayhem Learns to Fly! // Mia Mayhem Breaks Down Walls // Mia Mayhem vs. the Super Bully
---
Captain Marvel What Makes A Hero
by Pamela Bobowicz
What Makes A Hero introduces young readers in to the finest female super heroes of the Marvel Cinematic Universe, from Captain Marvel and Shuri to Gamora, Black Widow, Nebula, and more. These incredible women explore what it means to be a hero, where to find real strength, and how to find your very own super power. ~ Diverse – Elementary School
Related: 55 Multicultural Picture Books About Strong Female Role Models
---
The Zero Degree Zombie Zone
by Patrik Henry Bass
Shy fourth-grader Bakari Katari Johnson is having a bad day. He's always coming up against Tariq Thomas, the most popular kid in their class, and today is no different. On top of that, Bakari has found a strange ring that appears to have magical powers–and the people from the ring's fantastical other world want it back! Can Bakari and his best friend Wardell stave off the intruders' attempts, keep the ring safe, and stand up to Tariq and his pal Keisha, all before the school bell rings? The Zero Degree Zombie Zone is an action-packed fantasy adventure that kids will love. ~ African – Elementary School
---
The Supadupa Kid 1 & 2
by Ty Allan Jackson
The Supadupa Kid is a Black teen super hero who faces his biggest challenge: the villainous Dark Matter. With the power to control gravity and invisibility she is a formidable foe. Along with best friend / genius Ronald and new side-kick Mue vete, SDK attempts to take down his most wicked nemesis yet. ~ African – Elementary School
---
---
Middle School
---
Moon Girl and Devil Dinosaur Vol. 1: BFF
by Amy Reeder & Brandon Montclare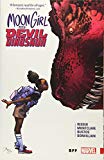 Meet Lunella Lafayette, a preteen super genius who wants to change the world but learns the hard way that it takes more than just big brains. Her life is turned upside down when a savage, red-scaled tyrant from prehistoric past shows up. The Moon Girls and Devil Dinosaur first book in this dynamic graphic novel about a spunky superhero. ~ African – Middle School
More books in the series: Vol. 2: Cosmic Cooties // Vol.3: The Smartest There Is //  Vol. 4: Girl-Moon // Vol. 5: Fantastic Three // Vol. 6: Save Our School // Vol. 7
Related: 14 Multicultural Children's Books About Spunky Princesses // Multicultural Book of the Month: Good Night Stories for Rebel Girls // 26 Multicultural Picture Books about Inspiring Women & Girls
---
Ms. Marvel Volume 1: No Normal
by G. Willow Wilson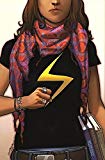 Another spunky Marvel heroine! Kamala Khan is an ordinary girl from Jersey City – until she is suddenly empowered with extraordinary gifts. But who is this all-new Ms Marvel? Teenager? Muslim? Inhuman? As Kamala discovers the dangers of her newfound powers, she unlocks a secret behind them as well. Ms Marvel Vol.1: No Normal introduces a groundbreaking new heroine that has become an international sensation. ~ Asian – Middle School
Related: 30 Asian – Asian American Children's Books // 21 Children's Books about Ramadan & Eid
---
Public School Superhero
by James Patterson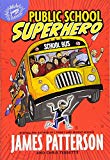 In Kenny Wright's mind, he's Stainlezz Steel, super-powered defender of the weak. In reality, he's a chess club devotee known as a "Grandma's Boy". When he faces peer pressure and bullying, he needs to find his strength in real life. Interspersed with fantastic illustrations and comic-book panels,
Public School Superhero
 is an appealing book about identity, belonging, and doing the right thing. 
~ Diverse – Middle School
---
---
High School
---
Miles Morales: Ultimate Spider-Man
by Brian Michael Bendis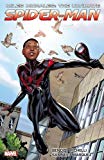 Before Peter Parker died, young Miles' life was just that of a normal teenager who was about to start at a new school. But when a spider's bite grants him incredible arachnid-like powers, Miles is thrust into a world he doesn't understand. Can he live up to Peter's legacy as Spider-Man? Miles Morales: Ultimate Spider-Man is a new chapter in the classic graphic novel that youngsters everywhere love! ~ African – High School
---
Black Panther Adventures
by Joe Caramagna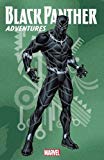 An international incident explodes when the Fantastic Four get their hands on a shipment of Vibranium – the uncanny metal only found in T'Challa's kingdom, the fictional African nation of Wakanda. Will the FF feel the Black Panther's wrath? The Black Panther Adventures is a suspenseful all-time favourite graphic novel.  ~ African – High School
---
Super Sikh #1
by Eileen Kaur Alden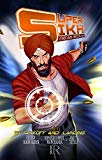 Deep Singh loves Elvis, hates the Taliban, works at a tech company and lives with his parents. But behind that front he is a top secret agent for the United Nations, fighting terrorism all around the world. Right now though, he really needs a vacation. And there's only one place to go: Graceland! Available on Kindle & comiXology, Super Sikh #1 introduces a unique superhero that teenagers will love ~ Asian – High School
---
*You can buy any of the books on this site from Amazon USA by clicking on the book titles or covers*
---
---