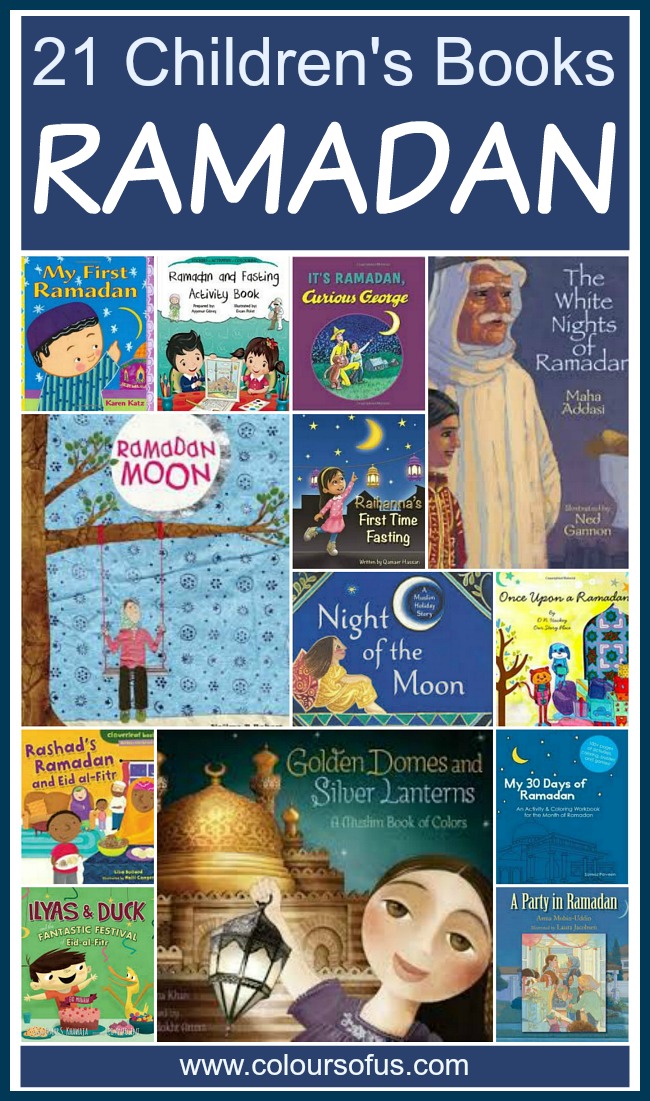 For over one billion Muslims worldwide, Ramadan is a special time of fasting, praying, giving and togetherness. It is the ninth month of the Islamic calendar, and it begins with the appearance of the new moon. The month of Ramadan is also a wonderful time for children to learn more about Islam and its traditions – the books on this list are a good start!
---
21 Children's Books about Ramadan & Eid
---
Babies & Toddlers
---
My First Ramadan
by Karen Katz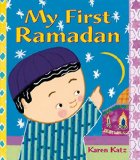 "Look! There is the new moon in the sky." An adorable little Muslim boy is excited that Ramadan is about to begin. This year he wants to fast like the grown-ups! With simple words and colourful illustrations, My First Ramadan is a wonderful first introduction to Ramadan for the youngest readers. ~ Babies & Toddlers
---
It's Ramadan, Curious George
by H. A. Rey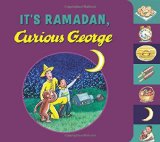 George is excited to be celebrating Ramadan with his friend Kareem and his family. Together they make gift baskets to donate to those in need, enjoy the evening celebration and the special treats, and celebrate Eid at the end of Ramadan. It's Ramadan, Curious George is a playful rhyming board book with fun tabs, perfect for all children who celebrate Ramadan, and for those who are learning about it for the first time! ~ Babies & Toddlers
---
---
Preschool
---
Raihanna's First Time Fasting
by Qamaer Hassan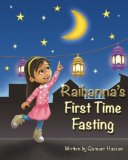 Raihanna's First Time Fasting is a sweet story about a little girl's first Ramadan. Little Raihanna learns the meaning of Ramadan, why her family fasts and how important it is to help her community whenever she can. Includes an activity page and a definition page. ~ Preschool
---
Golden Domes and Silver Lanterns: A Muslim Book of Colors
by Hena Khan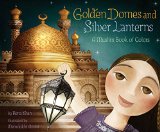 "Red is the rug / Dad kneels on to pray, / facing toward Mecca, / five times a day." With the most stunning illustrations and simple, informative text, Golden Domes and Silver Lanterns is a wonderful introduction to the world of Islam, celebrating traditions like Ramadan and Eid.for even the youngest readers. ~ Preschool
---
Under the Ramadan Moon
by Sylvia Whitman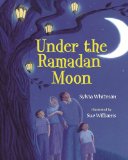 "We wait for the moon. / We watch for the moon. / We watch for the Ramadan moon." With lyrical text and luminous pastel illustrations, Under the Ramadan Moon warmly depicts a Muslim family as they pray, fast and help those in need. Includes a detailed note about Ramadan. ~ Preschool
---
Once Upon a Ramadan
by D.N. Hockey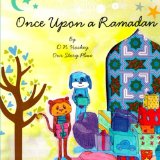 Three siblings experience Ramadan together with their stuffed animals. When they bake cookies, Monkey, Puppy, and Fox get messy and need a bath. When they collect presents for children in need, Puppy falls asleep in the bag. In the end their mother is very proud of them: "Ramadan is about thinking of others and that is exactly what they did." With bright illustrations and a playful storyline, Once Upon a Ramadan appeals to children everywhere. ~ Preschool
---
Ilyas & Duck FANTASTIC FESTIVAL OF EID-AL-FITR
by Omar Khawaja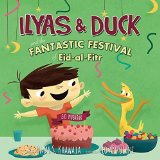 "There is an Eid for every nation". The book starts with this saying of the Prophet Muhammad, and thus dedicates some pages to two traditions of other major religions: Christmas and Hanukkah. Ilyas and Duck are preparing for Eid-al-Fitr to celebrate the end of Ramadan. Duck starts out by bringing a Christmas tree and a menorah but Ilyas explains to him that those are for their Christian and Jewish friends' celebrations. Ilyas & Duck: Fantastic Festival of Eid-al-Fitr is a delightful picture book about the fun and excitement of Eid. ~ Preschool
---
---
Elementary School
---
Night of the Moon: A Muslim Holiday Story
by Hena Khan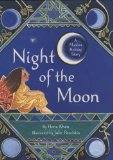 A 7-year-old Pakistani American girl experiences the month of Ramadan with her family, from fasting to special meals, from distributing food at the mosque to celebrating The Night of the Moon and Eid. With rich illustrations in the style of Islamic art, Night of the Moon is a beautiful window into modern Muslim culture and its traditions. Includes glossary. ~ Elementary School
---
Lailah's Lunchbox: A Ramadan Story
by Reem Faruqi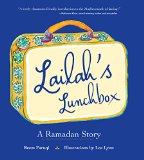 Lailah's family recently moved to the US from Abu Dhabi. When Ramadan begins, she is excited to participate in the fasting for the first time but worried that her classmates won't understand why she won't be eating lunch with them. With help from the school librarian and her teacher, Lailah finds a way to overcome her fears and makes new friends who respect her beliefs. Beautifully illustrated with full-page watercolour pictures, Lailah's Lunchbox is a gentle story about feeling different, friendship and faith. ~ Elementary School
---
The White Nights of Ramadan
by Maha Addasi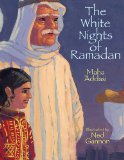 When Noor sees the almost-full moon rise in Kuwait, she knows it is time to prepare for Girgian, a mid-Ramadan celebration observed mostly in the Arabian Gulf states. Noor and her brothers make candy to share with the children in the neighbourhood, and decorate canvas bags, hoping to fill them with treats when they go from house to house, dressed in traditional clothes. With engaging illustrations, The White Nights of Ramadan underlines the true meaning of Ramadan: Self-improvement, community and sharing. ~ Elementary School
More books about community: 12 Multicultural Children's Books about the Power of Community
---
Zachariah's Perfect Day
by Farrah Qazi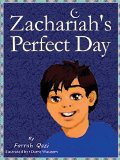 Zachariah's Perfect Day follows a 12-year-old Muslim boy through the first day of Ramadan. With colourful illustrations printed on a background of Islamic patterns, this beautiful book explains the traditional routines of Muslim families during Ramadan, from fasting and praying to preparing the Iftar meal and giving to those in need. Includes recipes for Parathas and Deep-Fried Oreos. ~ Elementary School
---
A Party in Ramadan
by Asma Mobin-Uddin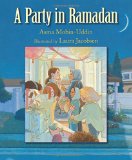 Leena has a dilemma: Too young to fast each day, she decides to fast each Friday instead, but then she receives an invitation to a party that happens to fall on a Friday. Leena decides to go to the party, but not eat or drink. But watching her friends enjoy lemonade and cake is tough – will she be able to keep her fast? A Party in Ramadan is a charming story about a young Muslim girl wanting to do the right thing. ~ Elementary School
---
---
Ramadan Moon
by Na'ima Robert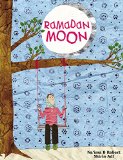 The Holy Month of Ramadan begins with a whisper, a prayer and a wish. Written and illustrated by Muslims, Ramadan Moon is a lyrical and inspiring picture book that captures the wonder and joy of this special holiday from a child's perspective. The enchanting story is complemented by appealing multimedia illustrations. ~ Preschool, Elementary School
---
Rashad's Ramadan and Eid Al-Fitr 
by Lisa Bullard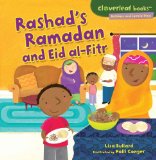 Rashad is the first one in his family to spot the new moon. He tries to be good the whole month of Ramadan, while learning about the many aspects of this special holiday. When it is time for Eid, he enjoys the celebrations together with his family. With detailed comment boxes, Rashad's Ramadan and Eid al-Fitr is suitable children who don't know much about Muslim faith and its traditions yet. ~ Elementary School
---
Moon Watchers: Shirin's Ramadan Miracle
by Reza Jalali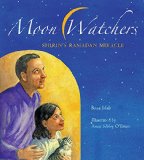 9-year-old Shirin follows the stages of the moon throughout Ramadan. She desperately wants to fast like the rest of her Persian American family, including her older brother, and is thrilled when she is finally allowed to do so for half a day. When she discovers her smug brother secretly eating, she decides not to expose Ali but help him instead, acting in the true spirit of Ramadan. Moon Watchers is a moving and authentic story about traditions and sibling rivalry.  ~ Elementary School
---
The Best Eid Ever
by Asma Mobin-Uddin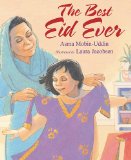 Aneesha misses her parents who are in Saudi Arabia for the Hajj pilgrimage. Her grandmother cheers her up with a gift of gorgeous clothes from Pakistan, complete with matching bangles and handmade shoes, as well as with her favourite curried lamb dish. Meeting two girls at the prayer who had to flee their war-torn country, Aneesha realizes just how fortunate she is and helps make it The Best Ever for these girls. ~ Elementary School
---
The Last Night of Ramadan
by Maissa Hamed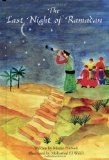 A young Muslim boy experiences the Holy Month of Ramadan and all the traditions associated with it. With simple text and unique, bright illustrations, The Last Night of Ramadan brings to life this important time of the yearly cycle for Muslims around the world is for children. ~ Elementary School
---
---
Activity Books
---
Ramadan Rhymes
by Elizabeth Lymer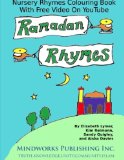 Ramadan Rhymes includes colouring pages and nursery rhymes about fasting, sighting the new moon, praying, and celebrating Eid. The book follows Noor, Hicham, and Ali on their Ramadan journey, and can be used together with a free video on YouTube, so young children can be happily immersed in Ramadan. ~ Preschool
---
Ramadan and Fasting Activity Book (Discover Islam Sticker Activity Books)
by Aysenur Gunes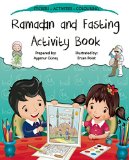 Due to come out mid-June, the Ramadan and Fasting Activity Book playfully introduces children to the basics of fasting, and the importance of family and friends in Ramadan. This is a fun activity book that includes dot-to-dot drawings, colouring pages, puzzles, and over sixty stickers. ~ Preschool
---
Allah to Z: Activity Book: Islamic Activities for Ramadan and All Year Long
by Ms Sam'n Iqbal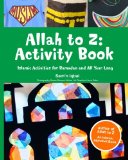 Allah to Z: Activity Book is packed with over 30 fun craft ideas for Ramadan, Eid and all year long. From good deed trees to Iftar treat calendars, from Eid lanterns to crescent and star apple pies, there will be a Ramadan activity that captures your child's interest. ~ Preschool, Elementary School
---
My 30 Days of Ramadan: Activity and Coloring Workbook about Islam
by Solmaz Parveen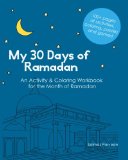 My 30 Days of Ramadan is an engaging activity book that takes children on a fun journey through Ramadan. Colouring pages, word searches, word scrambles, matching, and crosswords keep children entertained, while they learn about basic concepts of Islam. 100% of net sales profits go to organizations that work to improve living conditions and education for children. ~ Elementary School
More books with Muslim characters: 20 Children's Books set in the Middle East & Northern Africa
---
*You can buy any of the books on this site from Amazon USA, CAN or UK by clicking on the book titles or covers*
---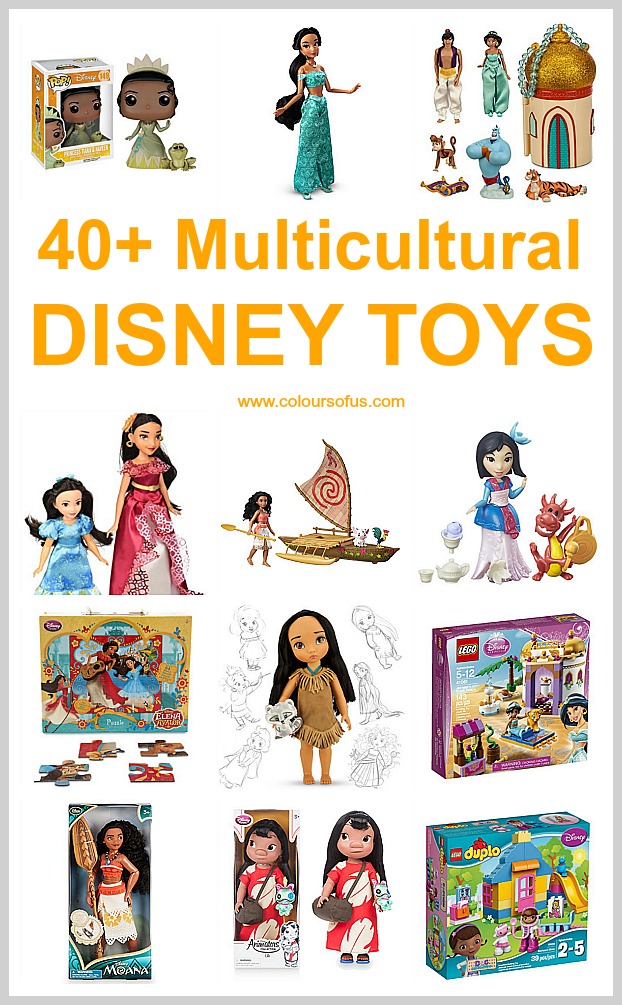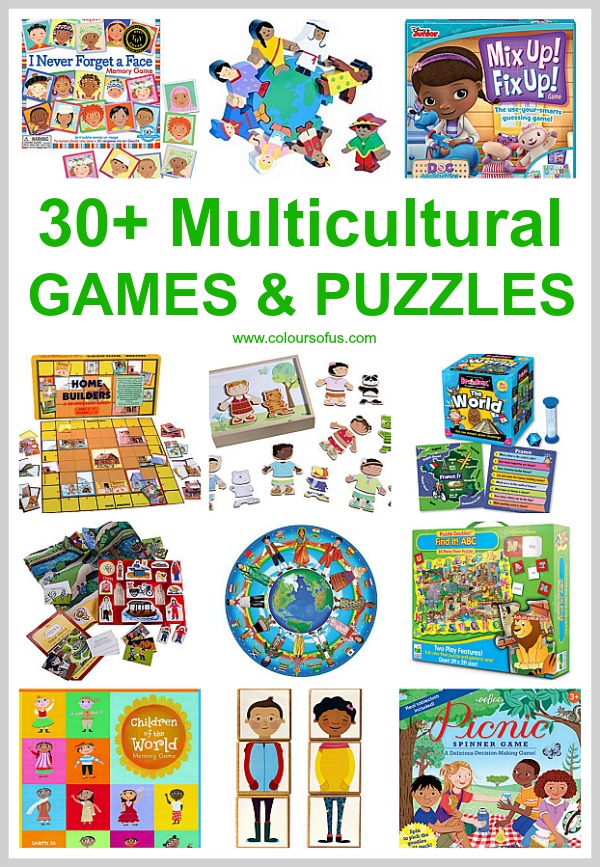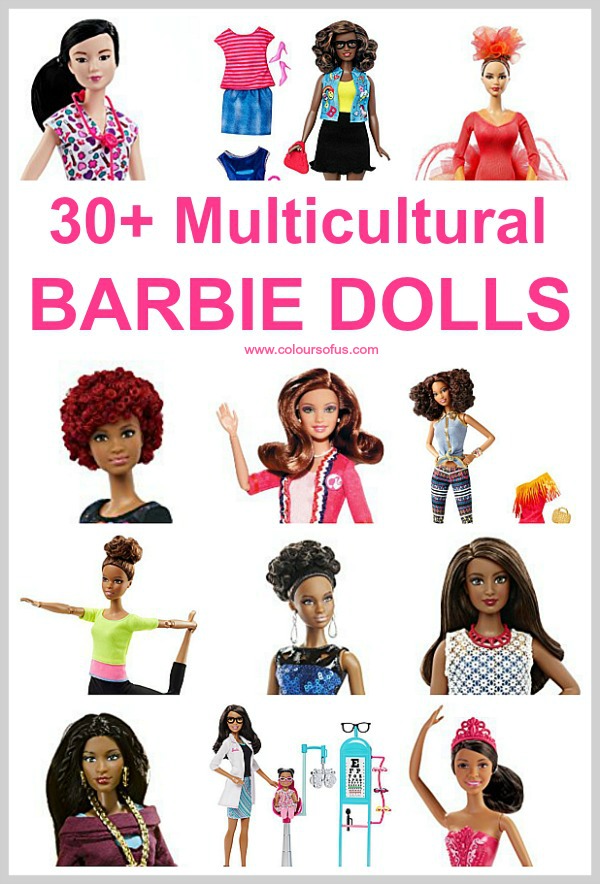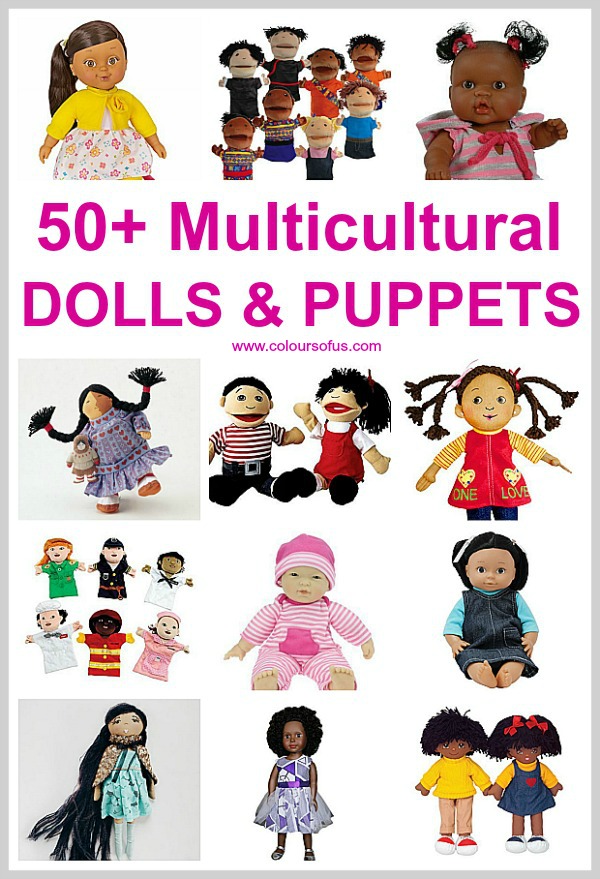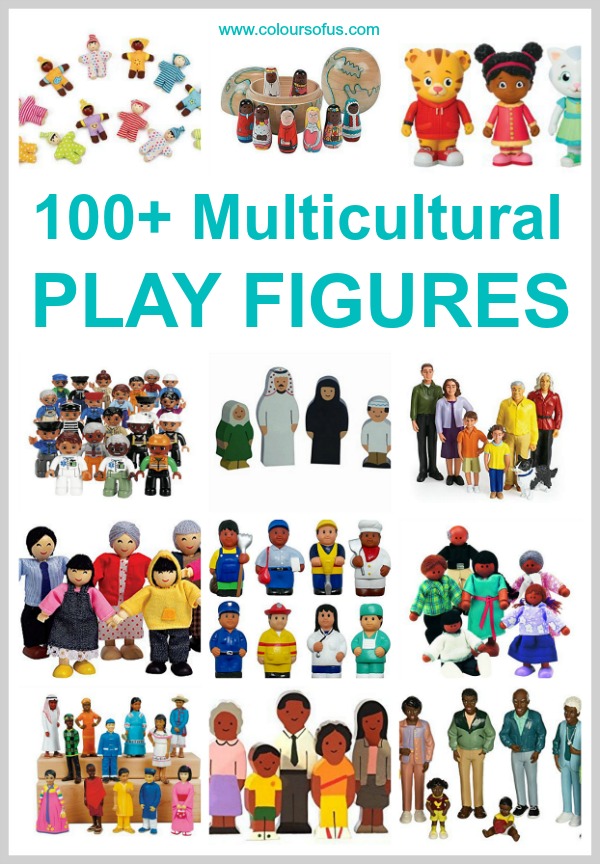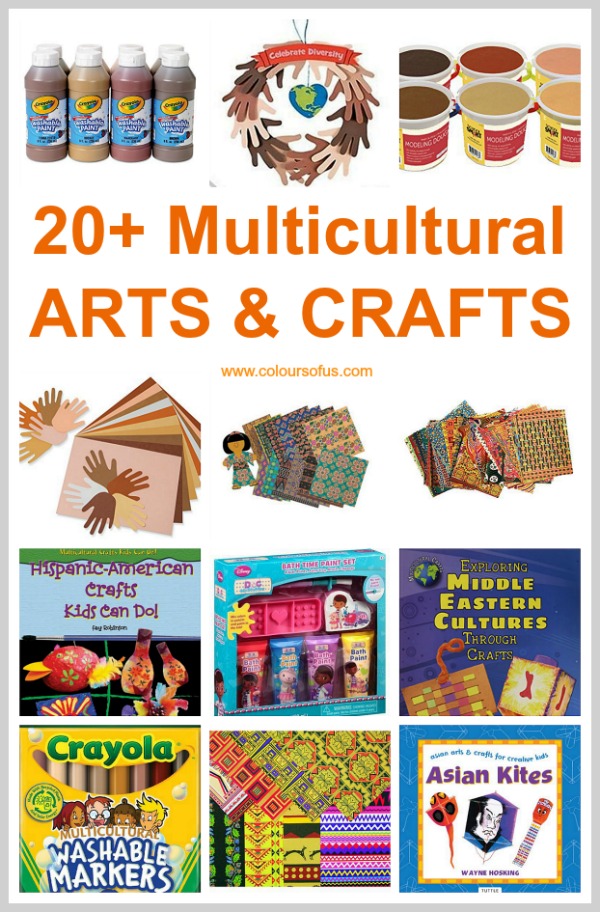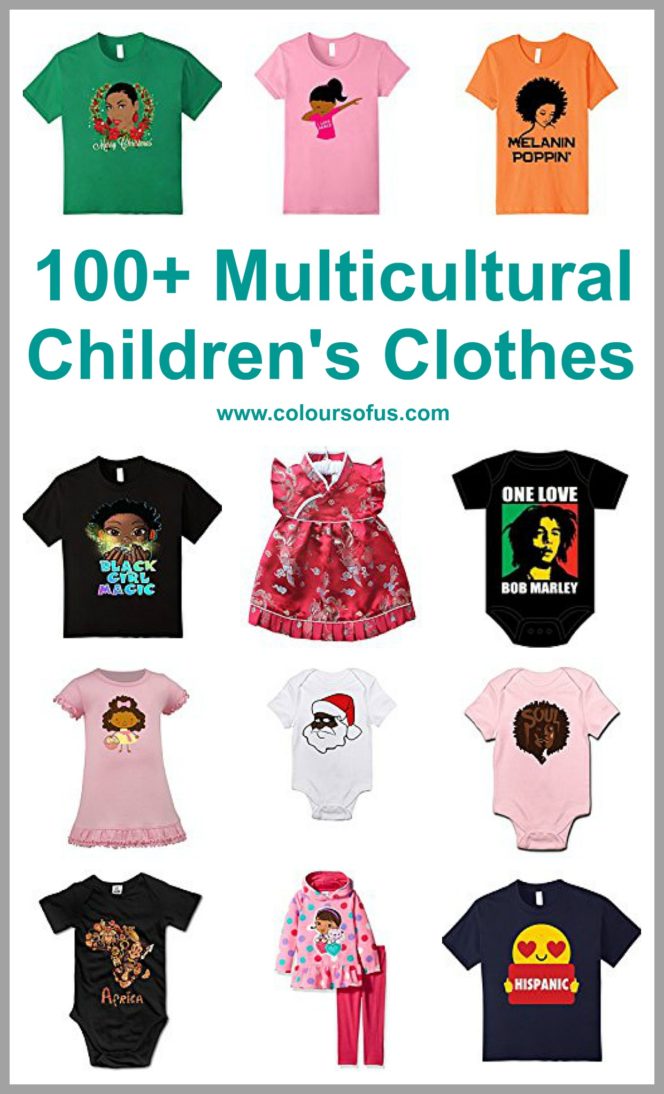 ---
Multicultural Kid Blogs is proud to be hosting its second annual Ramadan for Kids blog hop, where bloggers come together to share ideas for teaching kids about and honoring Ramadan. Don't forget to check out our series from last year and follow our Ramadan board on Pinterest for even more ideas and link up your own posts below!


Participating Blogs
ArabBaba on Multicultural Kid Blogs
All Done Monkey
Kid World Citizen
A Crafty Arab
Creative World of Varya
Crafty Moms Share
Global Advocate Jr.
Colours of Us
La Cité des Vents