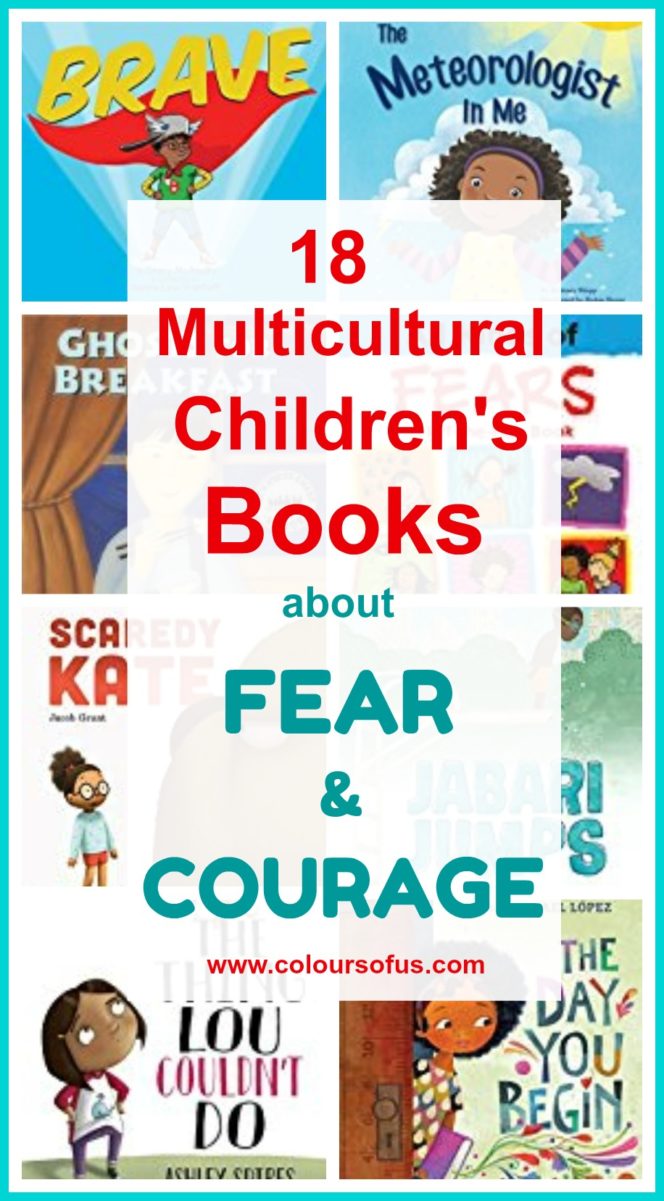 All children experience some kind of fear at different stages of their development, be it fear of the dark, fear of dogs, fear of trying new things or the fear of standing up for yourself.
Reassure your kids that it is normal to be scared sometimes and show them ways find the courage to overcome their fears with these helpful multicultural children's books:
---
18 Multicultural Children's Books about Fear and Courage
---
Babies & Toddlers
---
I Am So Brave!
by Stephen Krensky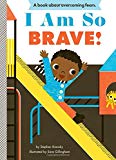 I Am So Brave! celebrate the feats of growing out of toddlerhood with courage and increased knowledge – from petting a dog to waving goodbye to a parent. Toddlers and parents will love the encouraging text and the vintage screen-print-style illustrations. ~ African – Babies & Toddlers
---
---
Preschool
---
The I'M NOT SCARED Book
by Todd Parr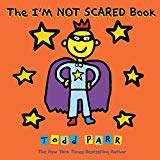 In his signature quirky and colourful style, Todd Parr describes situations that children are often afraid of (dogs, getting lost in the grocery store, flying on an aeroplane) as well as some more silly ones (going shopping for underwear, for example). On each double spread, The I'm Not Scared Book shows the scary situation on one page and how it is resolved on the other. ~ Diverse – Preschool
---
Scaredy Kate
by Jacob Grant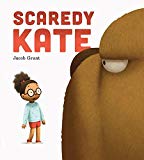 There are many things Kate is afraid of, from a big, grumpy dog to a spooky elevator and 3-eyed monster. But there are also some funny surprises and Kate learns that some things are not so scary after all. With sweet illustrations, Scaredy Kate is a charming book that will appeal to kids everywhere. ~ African – Preschool
---
All Kinds of Fears
by Sheri Safran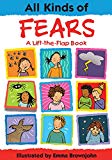 All Kinds of Fears addresses a whole range of fears — from fears of things to places and experiences. Whether kids are afraid of spiders, darkness, trying new things or being different, this lighthearted book teaches them that it's okay to be afraid sometimes. Colourful drawings and flaps plus removable "Fear Tickets" offer helpful suggestions for dealing with any kind of fear.  ~ Diverse – Preschool
---
The Thing Lou Couldn't Do
by Ashley Spires
Lou is an adventurous little girl but when her friends suggest climbing a tree, she's too scared to do it. So she comes up with all kinds of reasons for not joining them: Her arm is sore, her cat needs a walk, you shouldn't climb so soon after eating… and she doesn't want to climb the tree anyway. The Thing Lou Couldn't Do is a charming story about overcoming fears. ~ African – Preschool
---
---
Brave
by Stacy McAnulty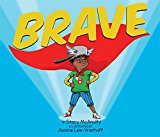 "Like superheroes, brave kids can save the world, just by being brave." With vibrant illustrations,
Brave
is an empowering book that shows how kids can be just as brave as superheroes, whether they check for monsters under the bed, face a thunderstorm or a hospital visit, confront bullies or speak their mind. 
~ Diverse – Preschool
---
Lucia the Luchadora
by Cynthia Leonor Garza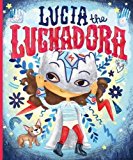 When some boys tell her that "girls can't be superheroes", Lucia is comforted by her beloved abuela who tells her that she comes from a family of brave Mexican luchadoras. So she returns disguised as a luchadora but is soon confronted with a case of injustice and needs to find the courage to fight for what is right, even if that means breaking the sacred rule of never revealing the identity behind her mask. Named one of the Best Books of 2017, Lucía the Luchadora is a wonderful story about courage and cultural legacy. ~ Hispanic – Preschool
---
Waiting For The Waves
by Michelle Nkamankeng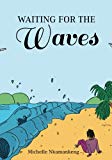 One of the world's top 10 youngest authors, 7-year-old South African Michelle Nkamankeng tells the story of her beach adventure. She loves big waves but is at the same time too scared of them to go in the water. With the love of her family, she eventually conquers her fear. Waiting for the Waves highlights the polarity of emotions and the beautiful benefits of overcoming your fears. ~ African – Preschool
More South African books: 23 Children's Books set in South Africa // 9 Children's Books about Nelson Mandela & Desmond Tutu
---
Jabari Jumps
by Gaia Cornwall
..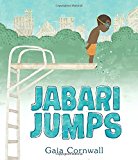 "Looks easy," says Jabari, watching the other kids at the pool jumping off the diving board. He has just passed his swim test and he's not scared at all. But then again, he needs to figure out what kind of special jump to do first, and he should probably do some stretches before climbing up onto the diving board… Jabari Jumps is a beautifully illustrated, charming story about overcoming your fears. ~ African – Preschool, Elementary School
---
---
Elementary School
---
The Shy Monster
by Shamirrah Hill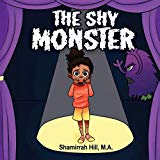 A little girl is struggling to defeat the "shy monster" who bullies her, makes her scared to speak up and go after her dreams. With an engaging story and vibrant illustrations, The Shy Monster shows children how to cope with shyness and overcome their fears. Includes discussion questions and tips for teachers and parents. ~ African – Elementary School
Also available: The Shy Monster Coloring Book
---
Ghosts for Breakfast
by Stanley Todd Terasaki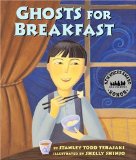 The troublesome triplets, Mr Omi, Mr Omaye, and Mr Ono, ask the young narrator's father for help: They have just seen dozens of ghosts in the fields! So father and son set out in the dark to hunt the ghosts. Set in a Japanese American farming community in the 1920s, Ghosts for Breakfast is a light-hearted father-and-son story about overcoming your fears and the effects of jumping to conclusions. ~ Asian – Elementary School
More Asian & Asian American books: 30 Asian & Asian American Children's Books
---
I'm Afraid of the Rain
by Canisha Bryant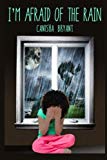 The first in a new series designed to boost children's self-esteem, I'm Afraid Of The Rain is a simple, poetic tale about overcoming fear. With catchy and rhythmic text and engaging illustrations, this book will appeal to children everywhere. ~ African – Elementary School
More books about rain: 15 Multicultural Children's Books about Rain
---
Shark Lady
by Jess Keating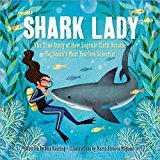 This beautiful new picture book tells the inspiring story of brave ichthyologist Eugenie Cark. After seeing sharks at the aquarium for the first time in the early 1930's, 9-year-old Eugenie decided to dedicate her life to studying them and sharing their beauty with the world. She went on to become an internationally respected scientific authority as well as a fierce advocate for the misunderstood predators, earning her the nickname "Shark Lady." ~ Asian –  Elementary School
For a more in-depth review, go to: Multicultural Book of the Month: Shark Lady
---
---
The Day You Begin
by Jacqueline Woodson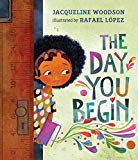 "There will be times when you walk into a room / and no one there is quite like you." Created by National Book Award winner Jacqueline Woodson and two-time Pura Belpré Illustrator Award winner Rafael López, The Day You Begin is a heartfelt and gorgeously illustrated book about being scared of a new situation and having the courage to overcome your fear and make new friends. ~ Diverse – Elementary School
---
The Meteorologist In Me
by Brittney Shipp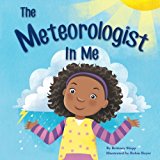 Little Summer has a big dream: She wants to become a TV Meteorologist. Summer loves sharing weather facts and wonders why everyone laughs at the thought of her on T.V. The Meteorologist in Me is an inspirational story about overcoming fears and gaining the courage to reach for your dreams. ~ African – Elementary School
---
The Youngest Marcher
by Cynthia Levinson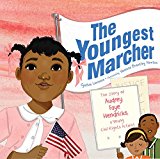 Nine-year-old Audrey Faye Hendricks was the youngest known child to be arrested for a civil rights protest. Wanting to be able to do things like anybody else, she joined a march against segregation laws in Alabama in 1963. The Youngest Marcher is an inspiring picture book about a brave little girl and her role in the Civil Rights Movement. ~ African – Elementary School
---
Brave as a Mountain Lion
by Ann Herbert Scott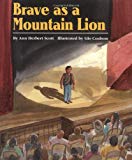 Spider is afraid to get up on stage in front of everybody for the school spelling bee, but after listening to his family's distinctly Native American advice, he decides to be as "brave as a mountain lion, clever as a coyote, silent as a spider", just like his Shoshone ancestors. With expressive watercolour illustrations, Brave As A Mountain Lion is a heartfelt story about facing your fears. ~ Diverse – Elementary School
More Native American Books: 32 Native American Children's Books
---
Who Are The Fear Fighters?!: Say Goodnight to Fear
by Bradford W. Scripps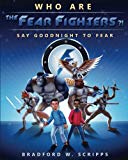 After a field trip to the zoo, the class bullies dare Devin to come back to the zoo that night to prove he isn't scared. So Devin and his best friend go on an adrenaline-filled and life-changing adventure to face their fears. Who Are The Fear Fighters?Say Goodnight to Fear is a fun and fast-paced book that shows children how to overcome their fears with the help of friends and family. ~ Diverse – Elementary School
---
*You can buy any of the books on this site from Amazon USA, CAN or UK by clicking on the book titles or covers*
---
---