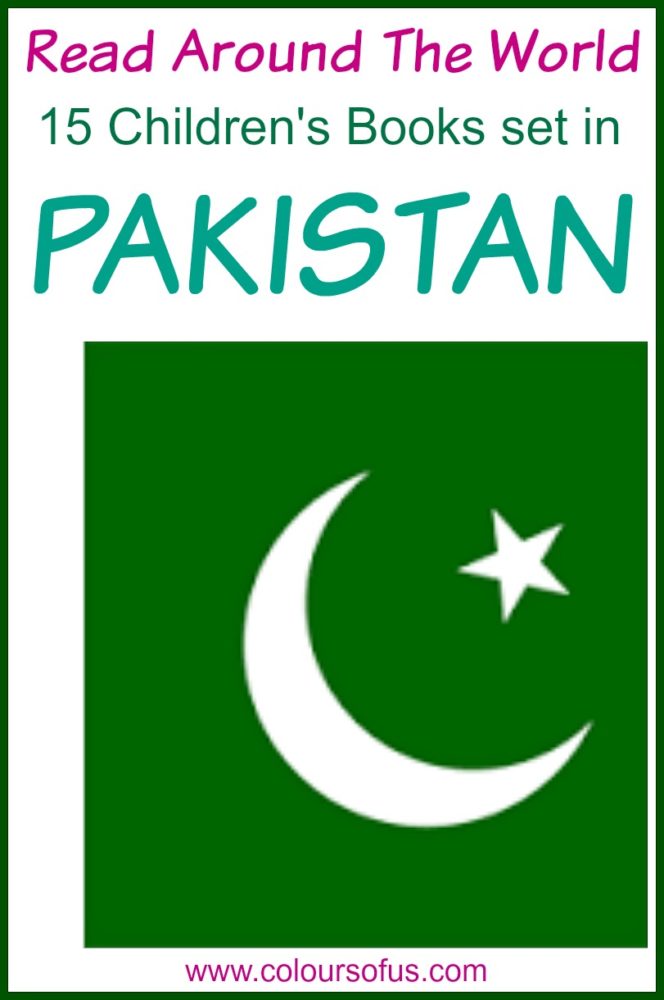 ---
Pakistan ("Land of the Pure") is a South Asian country bordered by India, Afghanistan, Iran and China. It is unique among Muslim countries in that it is the only country to have been created in the name of Islam.
A movement for independence led to the country's partition from India in 1947.
Pakistan is the sixth-most populous country in the world, Its geography and climate are extremely diverse, and the country is home to a wide variety of wildlife. Pakistan's capital is Islamabad.
---
15 Children's Books set in Pakistan
---
Preschool
---
Bano, Billoo, and Amai: The Paper Doll Book
by Fauzia Aziz Minallah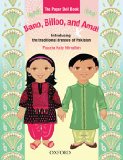 Amai, the bird of light, introduces young readers to his friends Bano and Billoo. They live in Islamabad, the capital city of Pakistan, and speak Urdu. Bano, Billoo and Amai travel to different parts of Pakistan, dress up in different traditional clothes, and find out about the languages, food, and music of different regions. ~ Asian – Preschool
---
P Is for Pakistan
by Shazia Razzak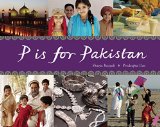 P is for Pakistan introduces young children to some of the ancient and modern customs, religions and cultures of the country. The colourful photographic alphabet celebrates many aspects of Pakistani life, from dhobi to jasmine, from hijab to water buffalo. ~ Asian – Preschool
---
Amai and the Banyan Tree
by Fauzia Aziz Minallah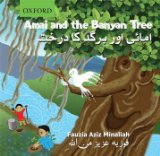 Seema and Ali don't understand why Ma Banyan is so sad. Amai, the bird of light, turns into a shooting star and takes the children on an exciting adventure. Afterwards Seema and Ali know what to do to make the Banyan Tree happy. Amai and the Banyan Tree is a sweet educational story set in Pakistan. ~ Asian – Preschool
---
Elementary School
---
Four Feet, Two Sandals
by Karen Lynn Williams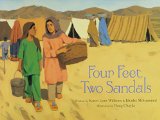 10-year-old Lina lives in a refugee camp in Pakistan. When aid workers bring used clothing, she is thrilled to find a sandal that fits perfectly. But then she sees another girl with the matching shoe. Lina and Feroza decide to share the sandals, thus discovering the true meaning of friendship and sacrifice. Four Feet, Two Sandals is a touching book about the experiences of refugee children who live with constant fear and uncertainty. The warm, earthy illustrations complement this story of courage and hope perfectly. ~ Asian – Elementary School
---
Mukand and Riaz
by Nina Sabnani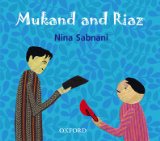 The story is set during the partition of India and Pakistan in 1947. Mukand and Riaz are best friends. They play games and ride their bikes together and share treats from the bakery. But one day military arrives and Riaz' family has to flee. Mukand and Riaz is a moving picture book about friendship and loss, beautifully illustrated with colourful fabric collages. ~ Asian – Elementary School
---
The Magical Woods
by Saman Shamsie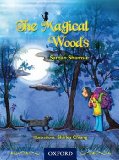 The Magical Woods follows the adventures of two runaways, Hina and Hussain. Hina has an ability to talk to animals, and befriends a black cat. Together they help other animals, from a duck who can't fly to a flamingo who is afraid to eat fish. Hussain is a button carver who runs away with his dog and finds himself in a strange city. He carves wood by day and searches for home by night.  ~ Asian – Elementary School
---
King for a Day
by Rukhsana Khan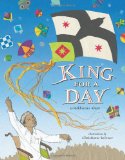 It's the spring festival Basant, and Malik is getting ready for the traditional battle of kites. From his wheelchair, he guides his kite Falcon through fierce battles. First he takes down his bully neighbour's kite, and then all the  others. But when the bully tries to take a kite from a little girl, Malik finds a generous way to help her. With stunning collages, King for a Day introduces young readers to a centuries-old festival and the tradition of kite fighting. ~ Asian – Elementary School
---
Malala, a Brave Girl from Pakistan/Iqbal, a Brave Boy from Pakistan
by Jeanette Winter
One country, two children who weren't afraid to speak out: Iqbal Masih and Malala Yousafzai. A former child slave himself, Iqbal stood up against child slavery in the carpet trade. Malala fought for the right of girls to attend school. In 1995 Iqbal was shot and killed instantly. In 2012 Malala survived being shot and continues to speak out around the world. Beautifully written and illustrated, Malala/Iqbal tells the inspiring stories of these two courageous children. ~ Asian – Elementary School
---
Malala Yousafzai: Warrior with Words
by Karen Leggett Abouraya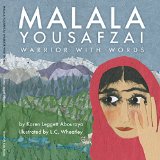 "One child, one teacher, one pen and one book can change the world". Warrior with Words tells the inspiring story of brave Malala Youzafzai. The young Pakistani girl stood up for every child's right to education. On her 16th birthday – nine month after she was shot by Taliban gunman –  she spoke at the United Nations. Beautifully illustrated, this is an accessible and empowering book that teaches young children about terrorism, courage and perseverance. ~ Asian – Elementary School
---
For the Right to Learn: Malala Yousafzai's Story
by Rebecca Langston-George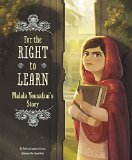 Another wonderful picture book about Malala Yousafzai, this one for older Elementary School children. With lush illustrations and detailed text, For the Right to Learn focuses mostly on Malala's life before she was shot. Readers learn how her father inspired people in his region to educate girls, and how her mother was determined to learn to read. The book explains how Malala spoke her mind in her blog and challenged people's attitudes towards education for girls. ~ Asian – Elementary School
---
Middle School
---
Pakistan (Enchantment of the World)
by Liz Sonneborn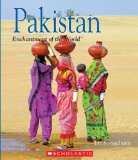 Part of the Enchantment of the World series, Pakistan explores the country's rich history, culture and geography. Colourful photographs and informative sidebars highlight a variety of people, places and events. The book includes fun facts, statistics and recipes, so young readers can get a taste of Pakistan's cuisine, too. ~ Asian – Middle School
---
Iqbal
by Francesco D'Adamo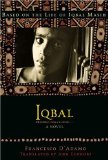 Young Iqbal is sold into slavery at a carpet factory. His arrival changes everything for the other overworked and abused chidren there. Iqbal inspires them to look to a future free from slavery, and has the courage to show them how to get there. Told through the voice of young Fatima, Iqbal is a moving fictionalized account of the life of the real Iqbal Masih. ~ Asian – Middle School
---
Mud City (Breadwinner)
by Deborah Ellis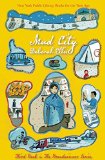 In this third book of the Breadwinner series, Shauzia has escaped to Pakistan where she lives in a refugee camp. Still dreaming of a new life in France, she decides to leave the camp. She tries her luck on the dangerous streets of Peshawar, a city that is full of poor and wandering children like herself. Mud City is a powerful story about a brave girl who is determined to take control of her life. This new edition includes a map, an updated author's note and a glossary. Royalties from the sale go to Street Kids International. ~ Asian – Middle School
---
High School
---
I Am Malala: How One Girl Stood Up for Education and Changed the World
by Malala Yousafzai & Patricia McCormick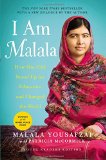 From a young age, Malala learned to stand up for what she believes. Growing up in a region of Pakistan the Taliban had taken control of, she fought for her right to education. In 2012 she survived being shot point-blank on the bus home from school. Malala is a symbol of peaceful protest and continues to speak internationally. She is the youngest ever Nobel Peace Prize winner. I Am Malala is the Young Readers Edition of Malala's bestselling memoir that makes this courageous girl's inspiring story accessible to teenagers. Includes exclusive photos and material. ~ Asian – High School
---
Shabanu: Daughter of the Wind
by Suzanne Fisher Staples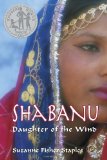 Shabanu lives in the windswept Cholistan Desert of Pakistan. The second daughter in a family with no sons, she has more freedom than most Muslim girls. But everything changes when a tragic encounter with a wealthy landowner ruins her older sister's marriage plans. Shabanu has to decide between upholding her family's honour and following her heart. Newberry Honor book Shabanu: Daughter of the Wind is a poignant coming-of-age story of a Pakistani girl. ~ Asian – High School
---
*You can buy any of the books on this site from Amazon USA, CAN or UK by clicking on the book titles or covers*
---
---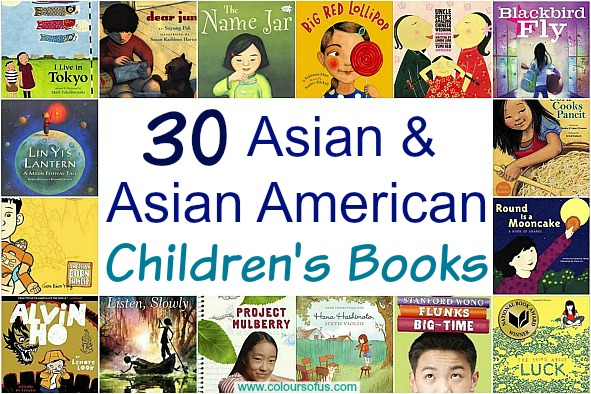 ---
More books with Asian or Asian American characters:
---

---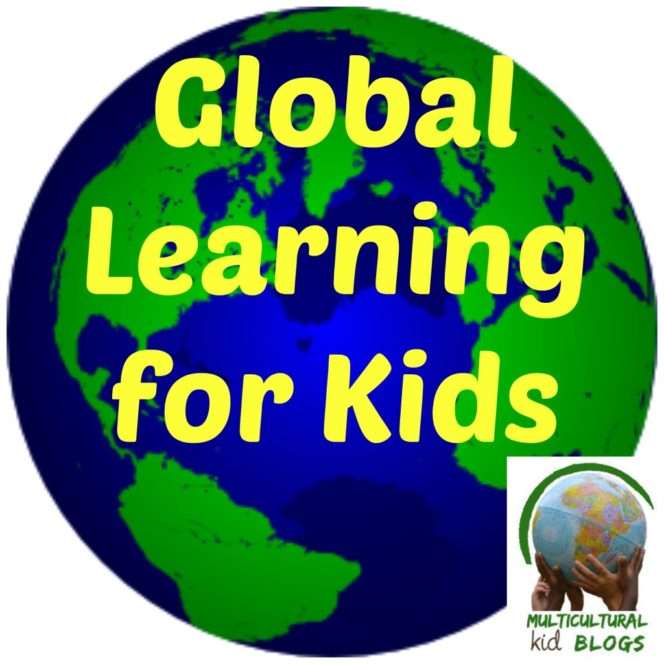 This post is part of MKB's
Global Learning for Kids
, a series about exploring the world with kids through crafts, books, recipes, activities, and more!  Each month we will "travel" to a new country, sharing ideas about how to teach kids about its culture and people.