written by Deedee Cummings, illustrated by Charlene Mosley
"Kayla always had a plan. The problem was that a lot of other people had a plan for Kayla too.
Why do people do that? Plan your life for you and tell you what they think you should be?"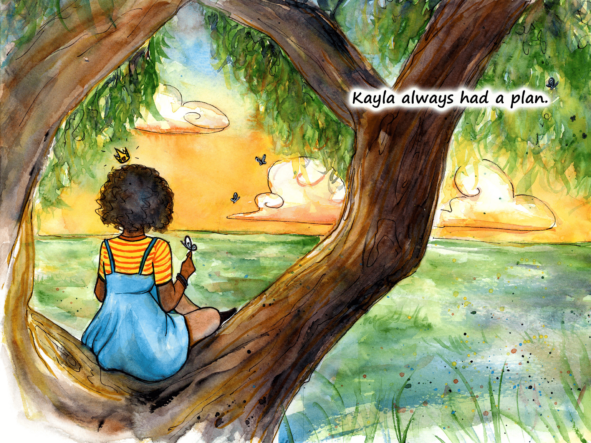 From her mean high school dance team who poured a glass of water over her head right before a performance to people telling her what she can't do, modern-day princess Kayla is no stranger to being treated unkindly and disrespectfully. She draws strength from talking about her experiences with her best friend Tommie who has had similar experiences.  The friends reassure each other that they must be who they are no matter what other people think or say.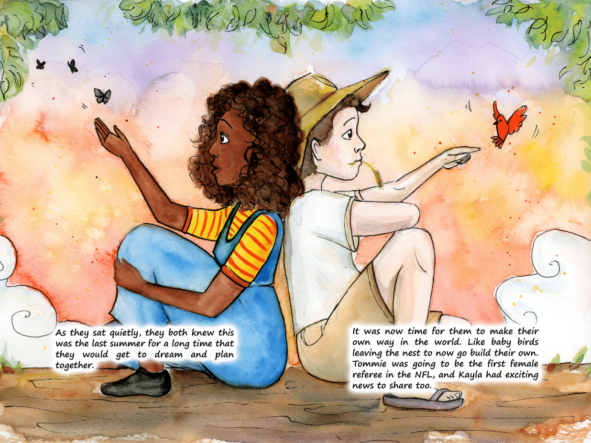 Kayla grows into an independent young woman. When she tells her mom that she is on her way home from college with "big news," there are some surprises, honest conversations, and the realization of a lifelong dream. Mother and daughter soon see how all of the special princess gifts from the past will play a magical role in Kayla's future. Each gift represents a milestone in her life. But most importantly, these gifts are filled with confidence, determination, a mother's love, and a little magic.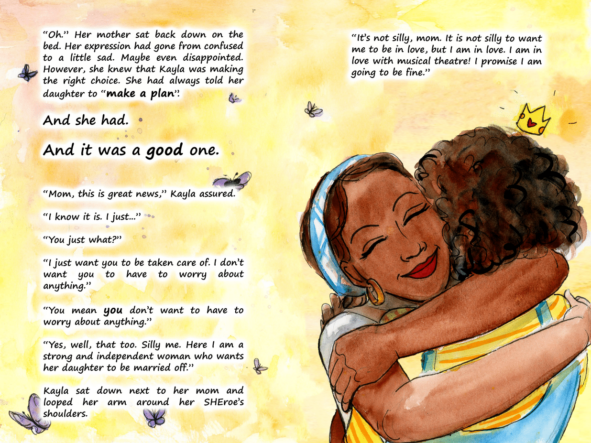 The 5th book in the series, Kayla: A Modern-Day Princess—A Little Magic is an empowering picture book filled with gentle lessons about being who you are and making your dreams come true. Suitable for ages 5 to 10. An avid dancer and music lover herself, my 9-year-old daughter loved this book and can't wait to read the others in the series!
Kayla: A Modern-Day Princess // Kayla: A Modern-Day Princess– Dishes, Dancing, and Dreams // Kayla: A Modern-Day Princess– These Shoes Are Made For Dancing // Kayla: A Modern-Day Princess– Tough As Tulle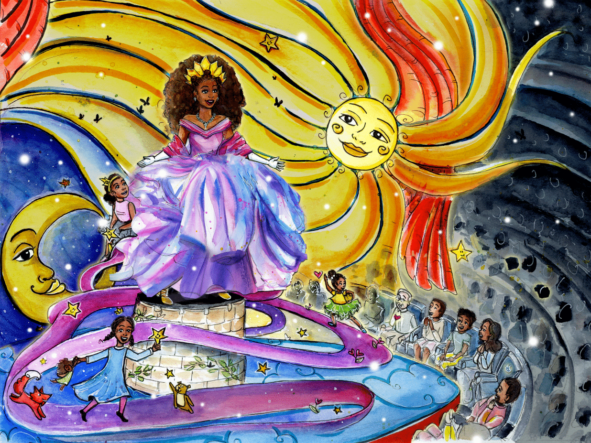 As a therapist, attorney, CEO of Make A Way Media, and author of 15 children's books, Deedee Cummings has a passion for ensuring equality, inclusion, and social justice for the next generation. Since her first book was published in 2014, Cummings has been on a mission to help young dreamers and doers see themselves in the pages of the books they read. Cummings has spent more than two decades working within the family therapy and support field, and much of her writing shares her experiences of working with kids in therapeutic foster care. Cummings was recently appointed to the Early Childhood Council by the Governor of Kentucky and is also the founder of the Louisville Book Festival in Kentucky.
Related: 14 Multicultural Children's Books About Spunky Princesses // 250 Children's Books Celebrating Black Girls
---
*You can buy any of the books on this site from Amazon USA by clicking on the book titles or covers*
---
---