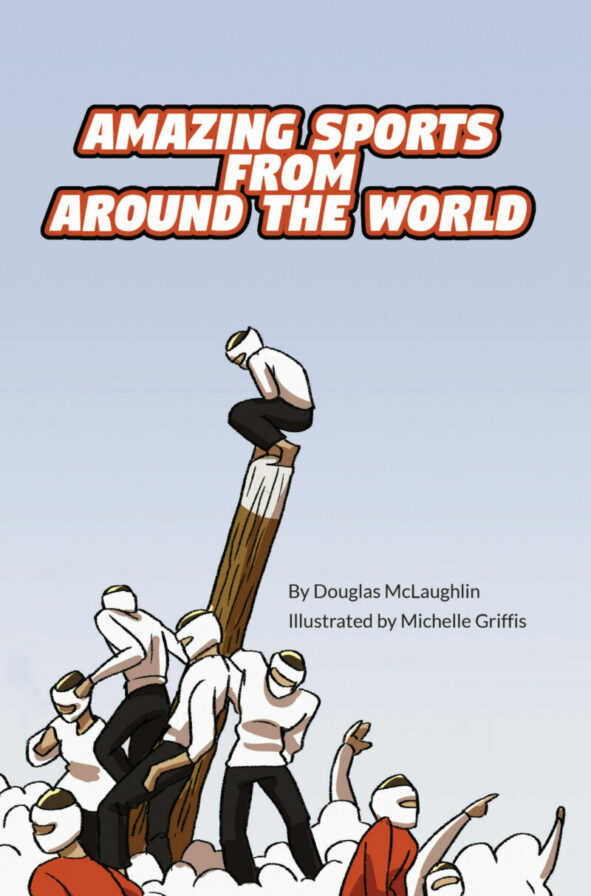 written by Douglas McLaughlin, illustrated by Michelle Griffis
---
Disclosure: I received a free digital copy of this book from Language Lizard. All opinions in this review are my own.
---
The latest book in the Language Lizard Explore collection, Amazing Sports from Around the World explores
unusual and fascinating sports from different cultures around the world.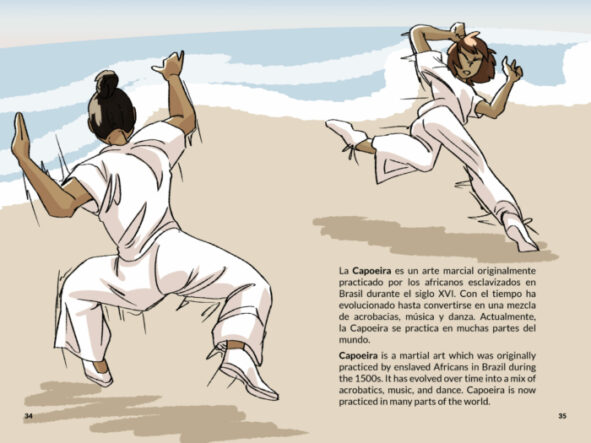 Young readers are taken on a fun journey around the globe to learn about the martial art of Capoeira in Brazil,
the popular French sport of Parkour, the African dance sport of Nzango, and many other unique sports. Children will be
amazed to learn that their favourite sports share many of the same elements as other sports across the world.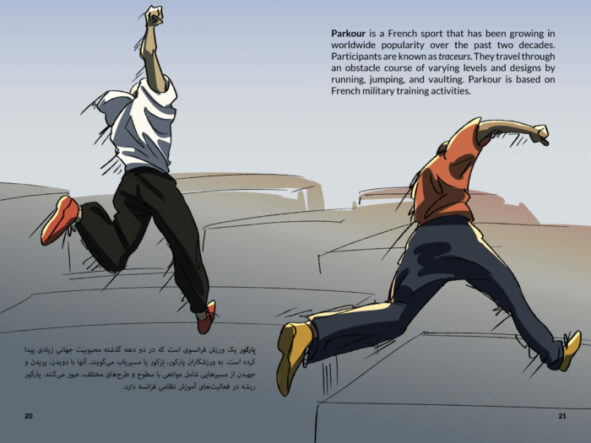 Practising Capoeira herself, my 9-year-old daughter loved learning about different sports that she had never heard
of before, particularly the African dance sport of Nzango because it looks like so much fun. My favourite sport in the book was
Sepak Takraw, the quirky Malaysian version of volleyball in which players are not allowed to use their hands.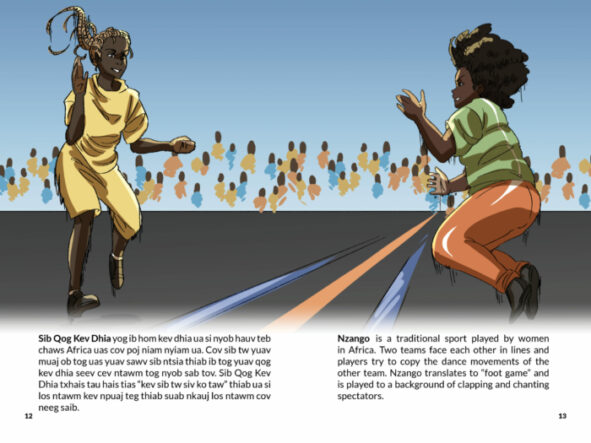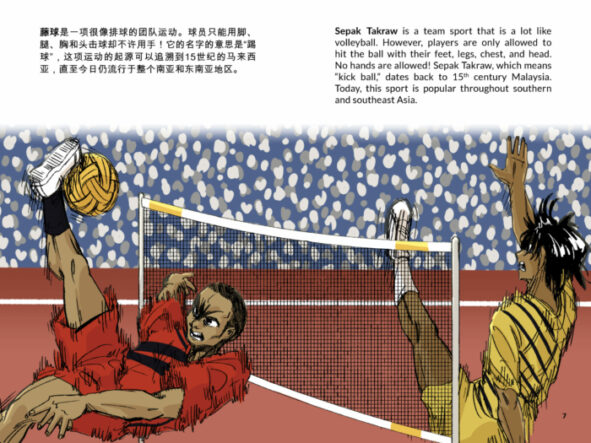 Amazing Sports from Around the World is another wonderful addition to the Language Lizard Explore collection which
helps readers discover the world around them. As with other titles in the collection, it is available in both English and many
bilingual editions with more languages coming soon. This multicultural book comes with free lesson plans, extension activities,
and audio to support teaching in diverse classrooms. With dynamic illustrations and interesting facts, Amazing Sports from
Around the World will appeal to readers of all ages, including older students and adult language learners.
More multicultural children's books about sports:
44 Children's Books About Extraordinary Black Athletes // 40 Multicultural Children's Books About Women In Sports
---
*You can buy any of the books on this site from Amazon USA by clicking on the book titles or covers*
---
---