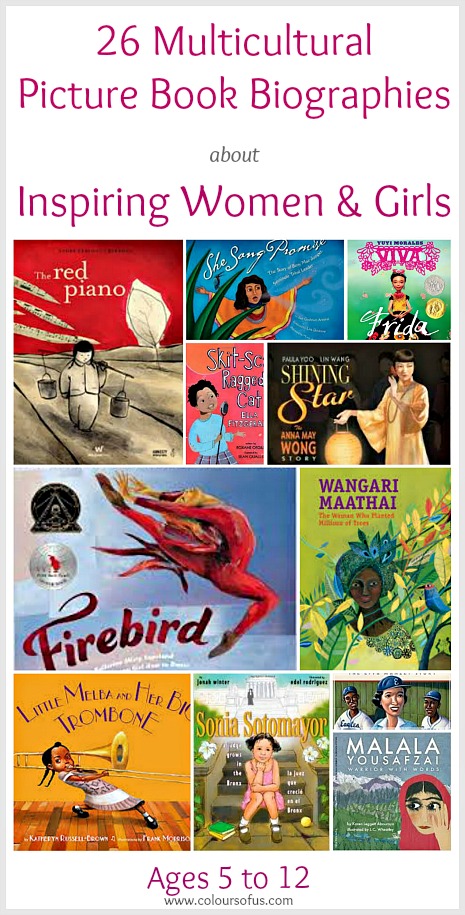 March is Women's History Month! A great opportunity to highlight women's contributions to history, culture and society!
Although we should, of course, celebrate the achievements of amazing women (famous or not) all year round…
---
Multicultural Picture Books about Inspiring Women & Girls

---
Harlem's Little Blackbird
by Renee Watson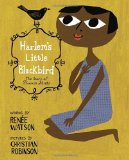 Florence Mills, an African American singer born in 1896, was known as Harlem's Little Blackbird. The picture book follows Mills from singing with her mother to breaking into the musical world. Despite her success, Mills declined the role of a lifetime and chose to perform in all-black musicals only. An empowering book about an amazing woman who is remarkable for her talent as well as her generosity and faith. ~ African – Elementary School

---
Malala Yousafzai: Warrior with Words
by Karen Leggett Abouraya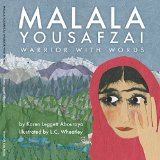 "One child, one teacher, one pen and one book can change the world". Warrior with Words tells the inspring story of a brave Pakistani girl who stands up for every child's right to education. On her 16th birthday – nine month after she was shot by Taliban gunman – Malala Youzafzai spoke at the United Nations. Beautifully illustrated, this is an accessible and empowering book that teaches children about terrorism, courage and perseverance. ~ Asian – Elementary, Asian – Middle School

---
Drum Dream Girl: How One Girl's Courage Changed Music
by Margarita Engle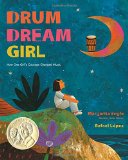 Based on the life of Millo Castro Zaldarriaga, Drum Dream Girl tells the story of a Chinese-African-Cuban girl who broke Cuba's traditional taboo of female drumming. Dreaming of pounding congas and tapping bongós, little Millo practices in secret and eventually becomes the first well-known female drummer in Cuba. With lyrical text and enchanting illustrations, this award-winning picture book biography tells of a young girl's determination to make her dream come true. ~ Diverse – Elementary
For a more in-depth review of this book go to Multicultural Book of the Month #3
---
Firebird
by Misty Copeland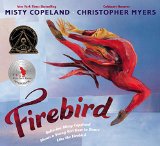 In her debut picture book, famous African American ballet soloist Misty Copeland enters a poetic dialogue with a young aspiring dancer who is lacking confidence. Copeland encourages the young girl to believe in herself and follow her dreams. "I was a dancer just like you," Misty tells her, "a dreaming shooting star of a girl with work and worlds ahead." Stunningly illustrated, Firebird is an inspirational picture book for any girl wanting to follow her dream. ~ African – Elementary School
---
Separate Is Never Equal: Sylvia Mendez and Her Family's Fight for Desegregation
by Duncan Tonatiuh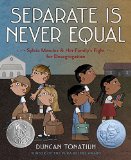 In 1944 Sylvia Mendez, an American citizen of Mexican and Puerto Rican heritage who spoke and wrote perfect English, was denied enrollment to a "Whites only" school. With the help of the Hispanic community her parents filed and won a lawsuit in federal district court. Their success eventually led to the end of segregated education in California. Separate Is Never Equal tells Sylvia's story in a touching and accessible way. ~ Hispanic – Elementary School
---
Wangari Maathai: The Woman Who Planted Millions of Trees
by Franck Prévot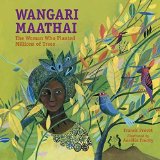 This beautiful picture book tells the story of Kenyan environmentalist and political activist Wangari Maathai. After studying in the US in the 1970s, she founded the Green Belt Movement in Kenya, a non-governmental organization focused on environmental conservation and women's rights. Her NGO planted over thirty million trees in thirty years. Wangari Maathai received the Nobel Peace Prize in 2004. ~ African – Elementary School
---
Little Melba and Her Big Trombone
by Katheryn Russell-Brown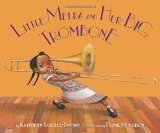 Little Melba and Her Big Tombrone tells the story of music-loving Melba Doretta Liston who taught herself to play the tombrone. Despite facing race and gender discrimination, unsung hero Melba became a famous trombone player and song arranger for jazz legends Duke Ellington, Count Basie and Billie Holiday, to name but a few.  ~ African – Elementary School
---
She Loved Baseball: The Effa Manley Story
by Audrey Vernick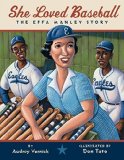 Growing up in the early 1900s in Philadelphia, Effa Manley loved playing baseball. She later founded the African American Newark Eagles Team and became a tireless champion for her player's rights, from fair salaries in the integrated major-league teams to their recognition in the Baseball Hall of Fame. She Loved Baseball is a vibrant tribute to the first – and only – woman ever inducted into the Baseball Hall of Fame. ~ African – Elementary School
---
Shining Star: The Anna May Wong Story
by Paula Yoo
Stunningly illustrated Shining Star tells the rags-to-riches story of Anna May Wong, a Chinese American Hollywood star in the 1930s and 1940s. Wong confronted racial discrimination and stereotypes, and broke new ground for future generations of Asian American actors. ~ Asian – Elementary School
---
Skit-Scat Raggedy Cat: Ella Fitzgerald
by Roxane Orgill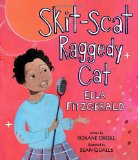 Orphaned, with raggedy clothes and often no place to spend the night, Ella Fitzgerald dances on the streets for small change. One amateur night at Harlem's Apollo Theater, she discovers her singing voice. Skit-Scat Raggedy Cat follows Ella from her tough childhood and youth all the way to her number-one radio hit "A-Tisket, A-Tasket." ~ African – Elementary School
---
Swing Sisters: The Story of the International Sweethearts of Rhythm
by Karen Deans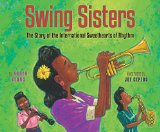 Swing Sisters is a vibrant tribute to the famous all-female jazz band International Sweethearts of Rhythm, founded in a home for African American orphans in 1939. When they left the home and moved to Washington,The Sweethearts took on musicians of many races and nationalities and – despite facing race and gender discrimination – became an international sensation. ~ African – Elementary School
---
Viva Frida
by Yuyi Morales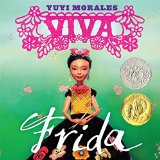 Distinguished author and illustrator Yuyi Morales illuminates Frida Kahlo's life and work in this award-winning picture book biography. In short sentences and unusual mixed-media illustrations – created with puppets, paintings and digital elements – bilingual Frida celebrates the famous Mexican painter's creativity and talent. ~ Hispanic – Elementary School
---
Coretta Scott
by Ntozake Shange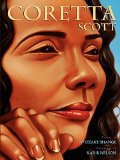 Stunningly illustrated with Nelson's trademark full-page portraits, Coretta Scott follows the life of the 'First Lady of Civil Rights', from walking many miles to school in the segregated south to the peaceful march on Washington. Together with her husband, Martin Luther King Jr., Scott gave birth to a vision of change through peaceful protest. ~ African – Elementary School
---
Wilma Unlimited: How Wilma Rudolph Became the World's Fastest Woman
by Kathleen Krull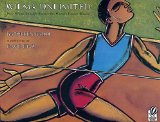 Wilma Unlimited is a dramatic and inspiring picture book biography about 'the world's fastest woman', Wilma Rudolph. With polio paralyzing her left leg at age 5, Wilma vowed not only to walk again but to run. And run she did! In 1960 the African American athlete became the first American woman to win three gold medals in a single olympiad. ~ African – Elementary School
---
Sonia Sotomayor: A Judge Grows in the Bronx
by Jonah Winter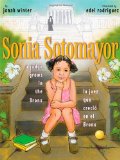 With her mother's love, her own determination and will to learn, Sonia Sotomayor rose up from a childhood of poverty and prejudice to become the first Latina Supreme Court judge. With expressive illustrations, bilingual Sonia Sotomayor is an accessible picture book biography that chronicles the life of this inspirational woman, from her childhood in the South Bronx to her historic nomination. ~ Hispanic – Elementary School
---
In Her Hands: The Story of Sculptor Augusta Savage
by Professor Alan Schroeder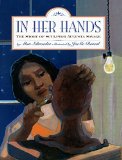 In 1890s Florida, all young Augusta wants to do is sculpt little clay figures. Overcoming many obstacles, she moves to New York City to follow her dream of becoming an artist. With captivating warm paintings, In Her Hands is a compelling picture book biography of the unique Harlem Renaissance sculptor. ~ African – Elementary School, African – Middle School
---
The Red Piano
by Andre Leblanc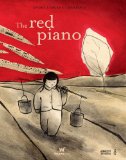 Inspired by the amazing true story of international concert pianist Zhu Xiao-Mei,The Red Piano is an account of a gifted young girl in a time of historic turmoil. During China's Cultural Revolution she is sent away from her family to a far-off labour camp where she is not allowed to play the piano. With the help of an elderly villager she finds a way to practice in secret – until, one night, she gets caught. ~ Asian – Elementary School
---
The Little Piano Girl: The Story of Mary Lou Williams, Jazz Legend
by Ann Ingalls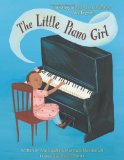 Another stunning picture book biography about a female jazz legend! Mary Lou Williams started playing the piano when she was only four years old; at eight she became a professional musician. One of the most powerful women in jazz, Williams wrote and arranged music for Duke Ellington, Dizzy Gillespie and Charlie Parker. The Little Piano Girl tells the story of her childhood in Pittsburgh. ~ African – Elementary School
---
Dolores Huerta: A Hero to Migrant Workers
by Sarah Warren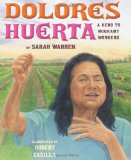 Teacher Dolores Huerta wants to know why her students are too hungry to listen, why they don't have shoes to wear to school. When she finds out that the migrant farm workers in her community are poorly paid and work under dangerous conditions, she stands up for their rights. Powerful text and vibrant illustrations bring Huerta's extraordinary battle to life. Includes a timeline, additional reading, articles, websites, and resources for teachers. ~ Hispanic – Elementary School
---
Nobody Owns the Sky: The Story of "Brave Bessie" Coleman
by Reeve Lindbergh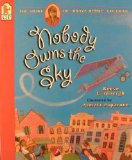 Told in verse, Nobody Owns The Sky tells the story of Bessie Coleman, the first licensed African American aviator. Chances of becoming a pilot were slim for a young black woman in the 1920s, but 'Brave Bessie' persevered. The bright folk-art style illustrations detail Bessie's world, from the Texas cotton fields of her childhood to Chicago's vibrant African American community during World War I, and Paris in the 1920s. ~ African – Elementary School
---
Molly, by Golly!: The Legend of Molly Williams, America's First Female Firefighter
by Dianne Ochiltree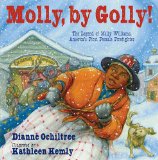 Set in New York City during the 1818 blizzard, Molly, by Golly! chronicles the story of African American Molly Williams who became the first female firefighter in US history. Working as a cook for the fire department, Molly helps put out a house fire when many of the firefighting volunteers are sick with influenza, earning the nickname Volunteer Number 11. ~ African – Elementary School
---
She Sang Promise: The Story of Betty Mae Jumper, Seminole Tribal Leader
by J.G. Annino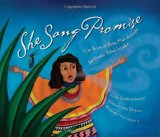 Born in 1923, Betty Mae Tiger Jumper was the daughter of a Seminole woman and a white man. As a child of a mixed marriage, her tribe did not accept her at first, and she grew up poor and isolated. In poetic text and vibrant illustrations She Sang Promise shows how Betty Mae's determination led her to success, from learning to read to qualifying as a nurse, from wrestling alligators to becoming the first female elected Seminole tribal leader. ~ Diverse – Elementary School
---
Mumbet's Declaration of Independence
by Gretchen Woelfle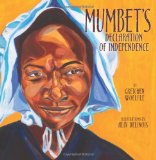 "All men are born free and equal." When slave Elizabeth "Mumbet" Freeman learns about this provision of The Massachusetts Constitution of 1780, she decides to fight for her right to freedom. Mumbet's Declaration of Independence tells the story of this courageous woman who challenged the legality of owning another person and paved the road to ending slavery. ~ African – Elementary School
---
When Marian Sang: The True Recital of Marian Anderson
by Pam Munoz Ryan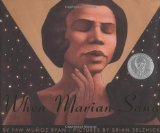 "With one breath she sounded like rain,/ sprinkling high notes in the morning sun./ And with the next she was thunder,/ resounding deep in a dark sky." When Marian Sang traces the life of an extraordinary African-American diva whose debut with the Metropolitan Opera was delayed until she was 57 due to discrimintaion and racism. ~ African – Elementary School
---
Moses: When Harriet Tubman Led Her People to Freedom
by Carole Boston Weatherford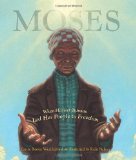 Moses is a poetic and moving portrait of one of the most inspiring figures of the Underground Railroad. After God tells her He means for her to be free, slave Harriet Tubman leaves her family and flees north. Nelson's dramatic paintings depict her perilous journey, arrival in Philadelphia, and many later trips to guide others to freedom, earning her the name Moses. ~ African – Elementary School
---
Amelia to Zora: Twenty-Six Women Who Changed the World
by Cynthia Chin-Lee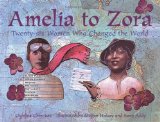 From Amelia Earhart, pilot and adventurer, to Zora Neal Hurston, writer and anthropologist, children learn about the struggles and triumphs of twenty-six inspiring women of diverse ethnicities. Each page covers a brief biography of one of these women, complemented by engaging mixed media illustrations and inspirational quotes. Amelia to Zora is an empowering introduction to the lifes of some of the greatest role-models for girls of all backgrounds. ~ Diverse – Elementary School
---
*You can buy any of the books on this site from Amazon USA, CAN or UK by clicking on the book titles or covers*
---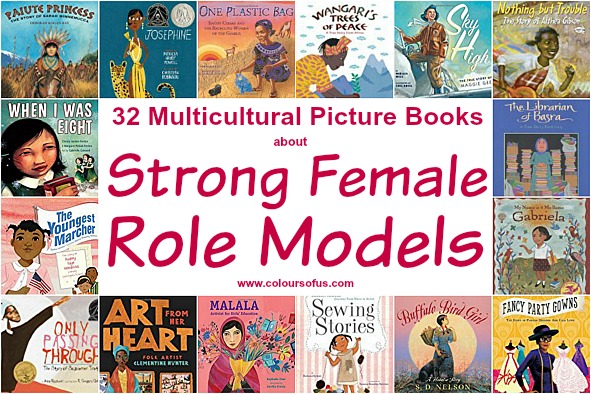 ---
Join us for our second annual Women's History Month series, celebrating the contributions and accomplishments of women around the world. Follow along all month plus link up your own posts below! Don't miss our series from last year, and find even more posts on our Women's History board on Pinterest:
Follow Multicultural Kid Blogs's board Women's History on Pinterest. 
March 1
A Crafty Arab on Multicultural Kid Blogs: 7 Women Artists Who Changed History
March 3

The Art Curator for Kids: Songs We Can See – The Art of Peggy Lipschutz
March 4

Kid World Citizen: Children's Books about Women Scientists
March 7

Mama Smiles: Picture Books about Great Women in History Your Kids Need to Know
March 8

Hispanic Mama: 4 Latina Women Who Made It Happen
March 9

Discovering the World Through My Son's Eyes: Spanish Children's Book on the Life of Felisa Rincón de Gautier, First Female Mayor of San Juan, Puerto Rico
                                           Colours of Us: 28 Multicultural Picture Books about Inspiring Women & Girls
March 10

Witty Hoots: Some Awesome Women in My Life
March 11

MommyMaestra: Women in World History Trading Card Template
March 14

Crafty Moms Share: The Thinking Girl's Treasury of Real Princesses
March 15

The Jenny Evolution: Non-Fiction Books about Women for Kids
March 16

Discovering the World Through My Son's Eyes
March 17
Living Ideas
March 18

La Cité des Vents
March 21

A Crafty Arab
March 22

La Cité des Vents
March 23

Peakle Pie
March 24

All Done Monkey
March 25
The Art Curator for Kids on Multicultural Kid Blogs
March 28

Creative World of Varya
March 29

Family in Finland
March 30

The Jenny Evolution
March 31

For The Love of Spanish
---
---
---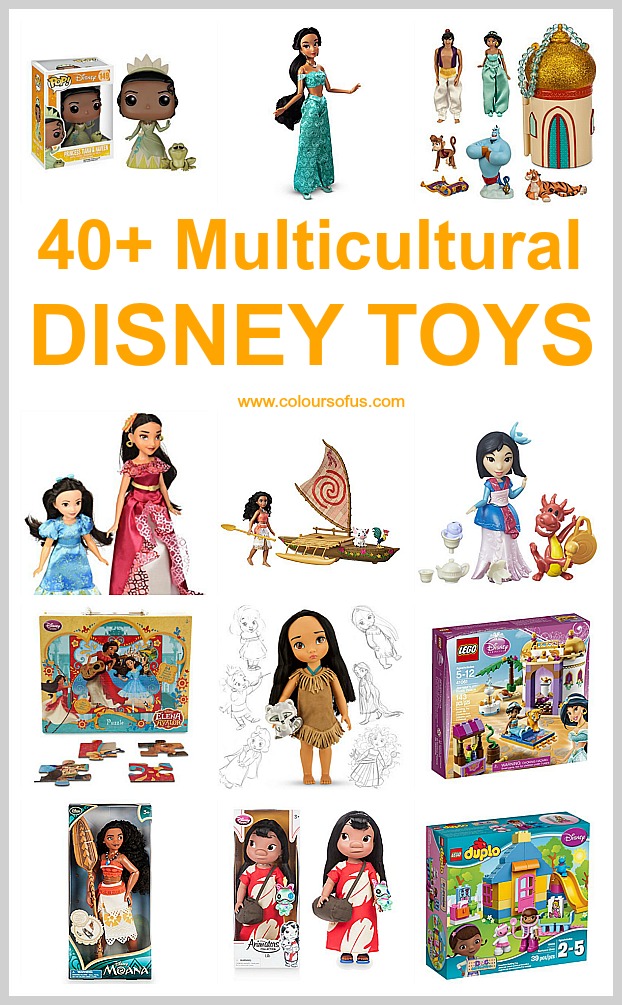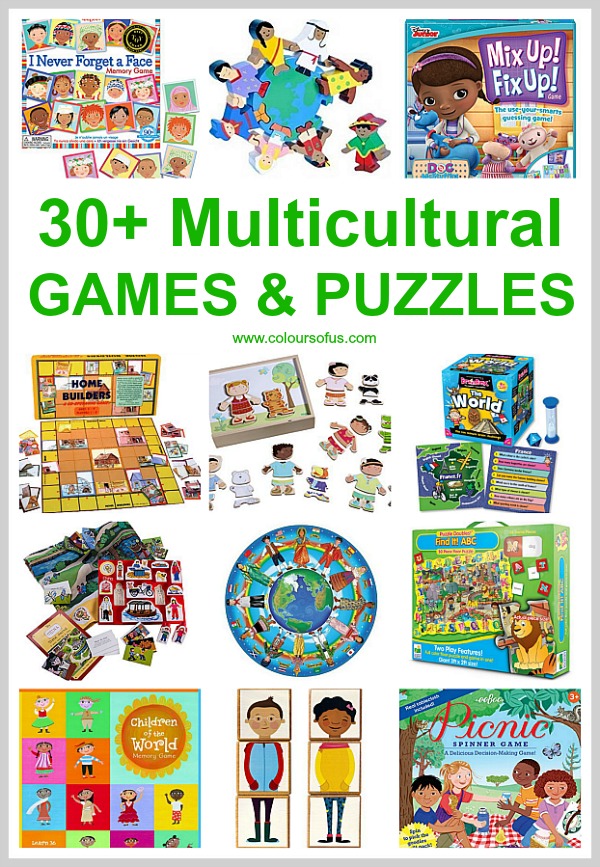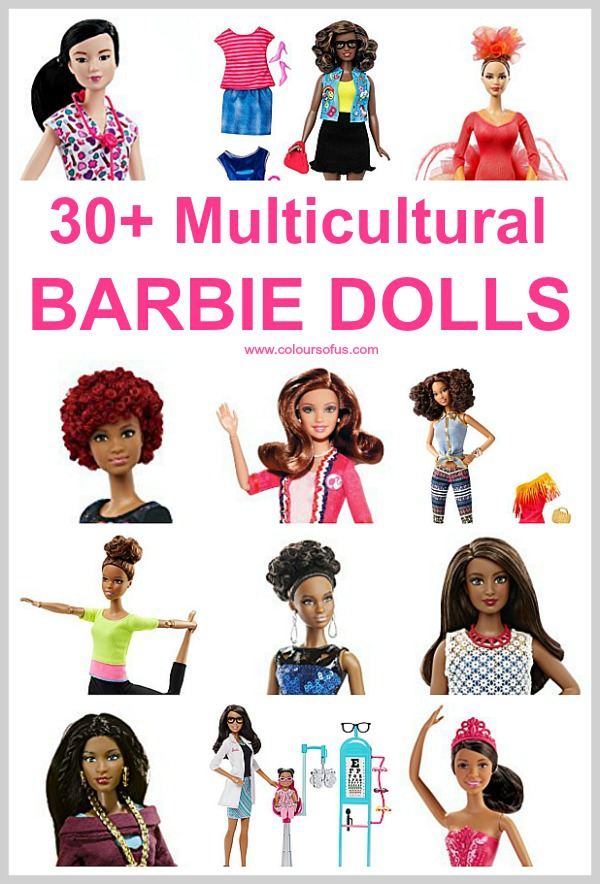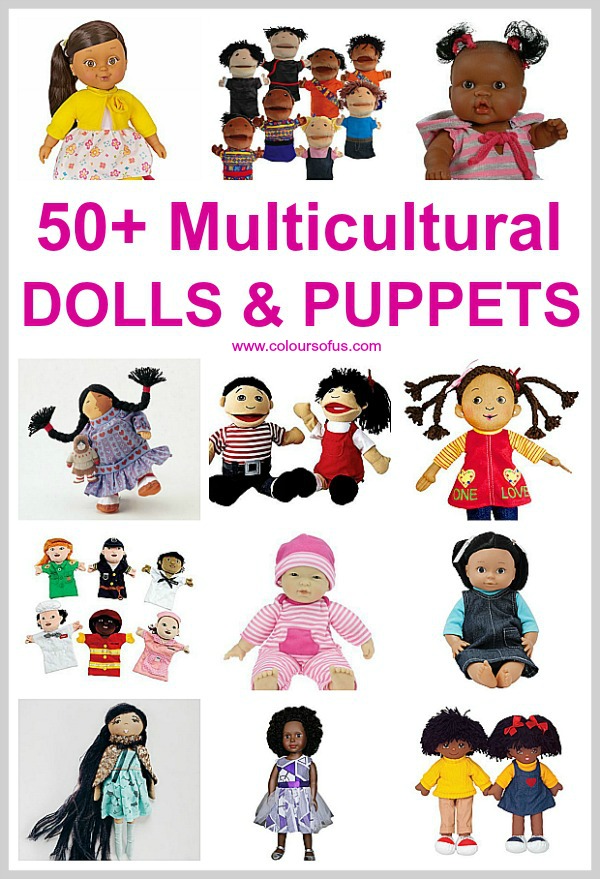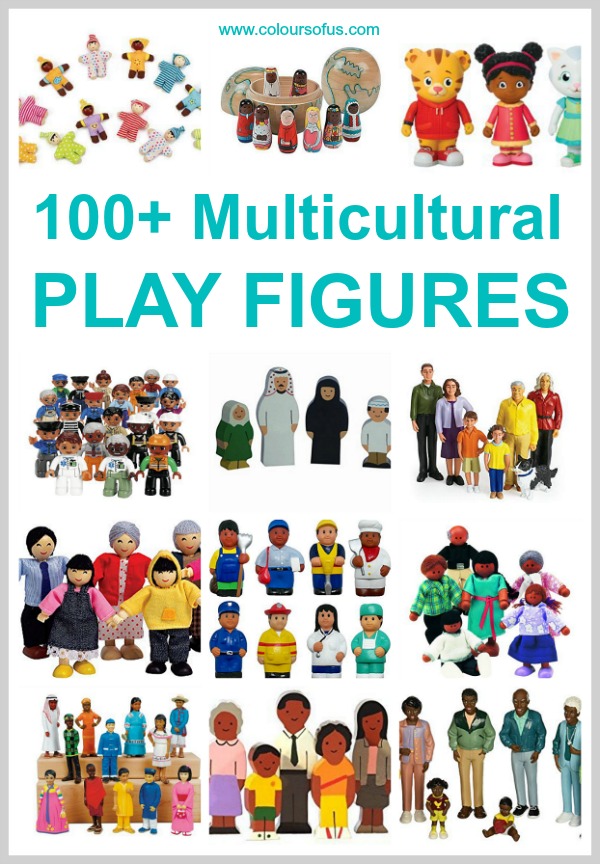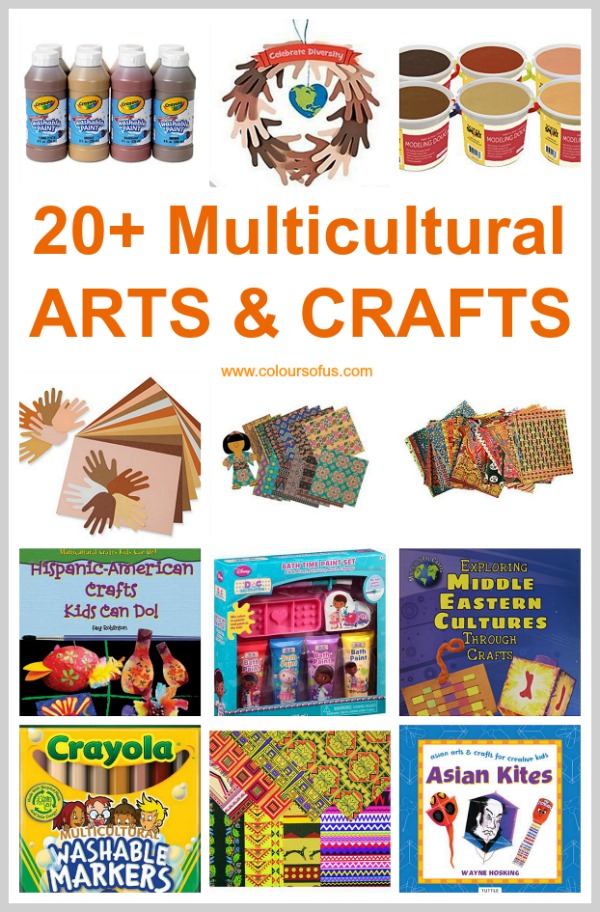 ---