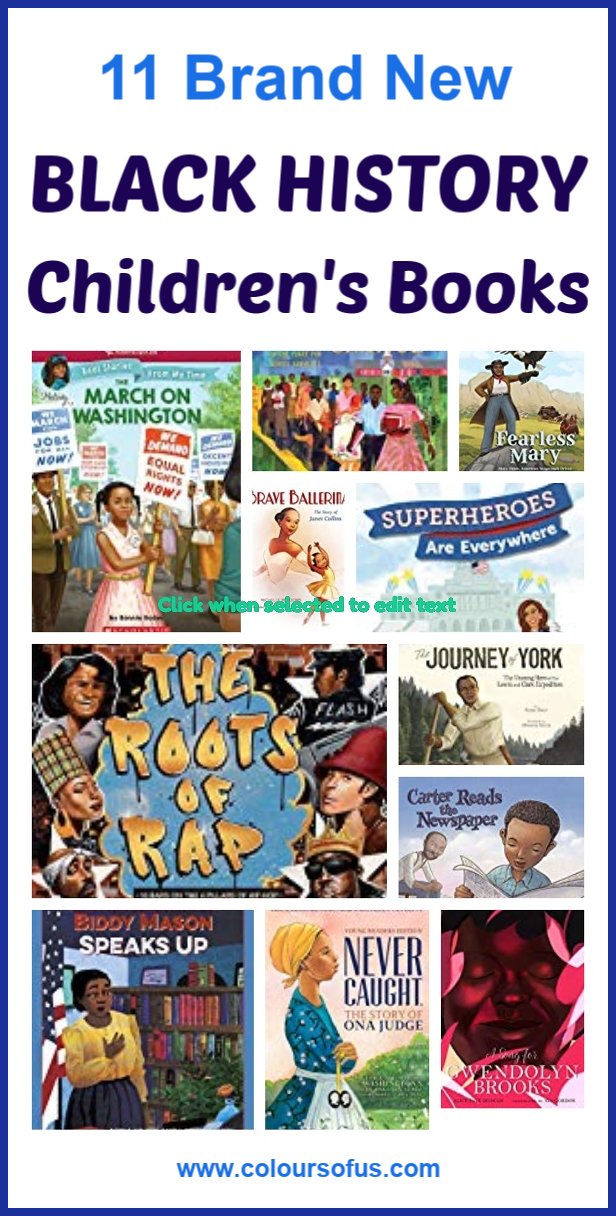 Black History Month is around the corner! Time to check out the latest releases in Black History Children's Books!
I found these 11 brand new gems, and the best thing is, apart from two they are all written by own voices.
Make sure you also check out all my other extensive book lists for Black History Month!
---
11 Brand New Black History Children's Books 2019
---
Preschool
---
Superheroes Are Everywhere
by Kamala Harris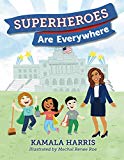 From Indian/Jamaican US Senator Kamala Harris comes this inspiring interactive picture book. As a little girl, Kamala was amazed to find superheroes everywhere – in her family, among her friends, even down the street! Superheroes Are Everywhere gives a glimpse into Harris' life while engaging young readers through questions and sending an empowering message: All you need to do to be a superhero is to be the best that you can be! ~ Diverse – Preschool
More superhero books: 22 Multicultural Children's Books featuring Superheroes
---
Brave Ballerina: The Story of Janet Collins
by Michelle Meadows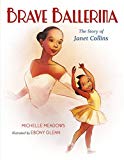 "This is the girl / who danced in the breeze / to the swoosh, swoosh, swoosh / of towering trees." This lyrical picture book tells the story of Janet Collins, the first African American principal dancer at the Metropolitan Opera House. In the 1930s and 40s, Collins was determined to become a ballerina, despite facing racial discrimination. When she was accepted into the Ballet Russe de Monte Carlo on the condition that she paint her skin white for performances, Janet refused. Brave Ballerina will inspire young readers to go after their dreams without compromising their values. ~ African – Preschool
More books about female role models: 32 Multicultural Picture Books About Strong Female Role Models
---
---
Elementary School
---
Fearless Mary: The True Adventures of Mary Fields
by Tami Charles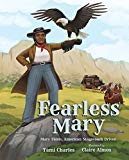 Tami Charles puts the spotlight on a remarkable unsung hero of Black History. Former slave Mary Fields became the first African American woman stagecoach driver in 1895. Already in her 60s, she beat out all the cowboys applying for the job by being the fastest to hitch a team of six horses. She travelled the badlands for many years with her pet eagle, protecting the mail from outlaws and wild animals, never losing a single horse or package. Fearless Mary is a wild and fascinating story that will have children everywhere hooked immediately! ~ African – Elementary School
More books about trailblazing women: 30 Diverse Children's Anthologies About Trailblazing Women
---
The Roots of Rap: 16 Bars on the 4 Pillars of Hip-Hop
by Carol Boston Weatherford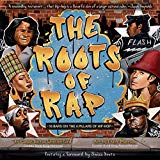 "A generation voicing /  stories, hopes, and fears / founds a hip-hop nation. / Say holler if you hear." In lyrical rhythm and with stunning illustrations, The Roots Of Rap explores how rap and hip-hop culture evolved from folktales, spirituals, and poetry, to graffiti art and break dancing and gave birth to musical artists such as DJ Kool Herc and Grandmaster Flash. ~ African – Elementary School
More books about music: 15 Multicultural Children's Books based on famous songs
---
Carter Reads the Newspaper
by Deborah Hopkinson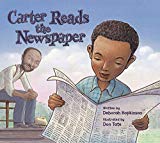 Born to formerly enslaved parents, Carter G. Woodson read the newspaper to his father every day. When he worked in the coal mines he not only read to the other miners but also started researching the past of his people. Woodson went on to spend his whole life introducing people to Black History. Carter Reads The Newspaper is the first-ever picture book biography about the father of Black History Month. ~ African – Elementary School
More books about reading: 15 Multicultural Children's Books celebrating books & reading
---
---
A Song for Gwendolyn Brooks
by Alice Faye Duncan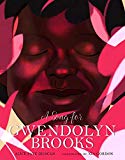 "Sing a song for Gwendolyn Brooks. / Sing it loud – a Chicago blues." Growing up on the South Side of Chicago, Gwendolyn Brooks' passion was reading and writing. She ultimately published 20 books of poetry, two autobiographies, and one novel, and became the first Black author to win the Pulitzer Prize. A Song for Gwendolyn Brooks celebrates the life and work of this witty poet whose poems captured the urban Black experience and the role of women in society. ~ African – Elementary School
More poetry books: 26 Multicultural Poetry Books for Children aged 0 to 10
---
The Journey of York: The Unsung Hero of the Lewis and Clark Expedition
by Hasan Davis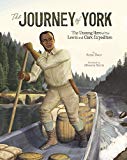 York was the only enslaved man taken on Thomas Jefferson's Corps of Discovery to chart a route from St. Louis to the Pacific Ocean. He did not choose to go but his contributions to the expedition were invaluable. The captains came to rely on York's judgement, determination, and peacemaking role with the Native American nations they encountered. With expressive paintings and engaging text, The Journey Of York tells the remarkable story of this unsung hero of American history. ~ African – Elementary School
More books about Black History: 17 New Picture Books about Black History
---
The March on Washington (American Girl: Real Stories From My Time)
by Bonnie Bader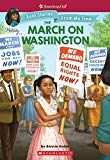 Part of the Real Stories from My Time series, this non-fiction chapter book introduces young readers to one of the most powerful moments of the civil rights movement. With full-page illustrations, historical photos, maps, a timeline, a glossary, and a bibliography, The March On Washington is perfect for school use. Plus, American Girl Melody shares her own experiences growing up during the civil rights movement and dealing with discrimination. ~ African – Elementary School
More books about the March on Washington: 14 Children's Books about Martin Luther King Jr.
---
---
Middle School
---
Biddy Mason Speaks Up
by Arisa White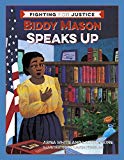 Part of the Fighting for Justice series, this book introduces young readers to Bridget "Biddy" Mason, an African American philanthropist, healer, and midwife born into slavery. Biddy refused to be defined by her enslavement and later became a business and civic leader in Los Angeles. Biddy Mason Speaks Up is an age-appropriate examination of slavery, racism, and community healing. Each chapter begins with lyrical text and full-colour illustrations, followed by keyword definitions, historical context, timelines, and questions posed to the readers.  ~ African – Middle School
More books about racism: 37 Children's Books to help talk about Racism & Discrimination
---
Never Caught, The Story of Ona Judge
by Erica Armstrong Dunbar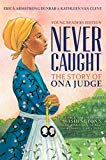 Born into slavery to a Black Slave and a White servant, Ona Judge grew up to be George and Martha Washington's "favoured" dower slave. Never Caught takes an in-depth look at Ona's life, from her childhood to her time with the Washingtons and her escape to New Hampshire. This is a powerful and engaging read that young readers will find hard to put down. ~ African – Middle School
More books with multiracial characters: 21 Middle-Grade Novels With Multiracial Characters
---
This Promise of Change: One Girl's Story in the Fight for School Equality
by Jo Ann Allen Boyce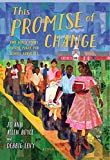 The Promise of Change tells the story of 14-year-old Jo Ann Allen, one of twelve Black students who integrated Clinton High School in Tennessee. They faced angry white mobs and constant harassment and hostility from other students and teachers. But Jo Ann was determined not to let that defeat her and became the spokesperson of the group, putting her into the national spotlight. This well-researched memoir-in-verse includes newspaper headlines, pieces of legislation, and other information about national and local history. ~ African – Middle School
More books about inspiring women & girls: 26 Multicultural Picture Books about Inspiring Women & Girls
---
*You can buy any of the books on this site from Amazon USA, CAN or UK by clicking on the book titles or covers*
---
---