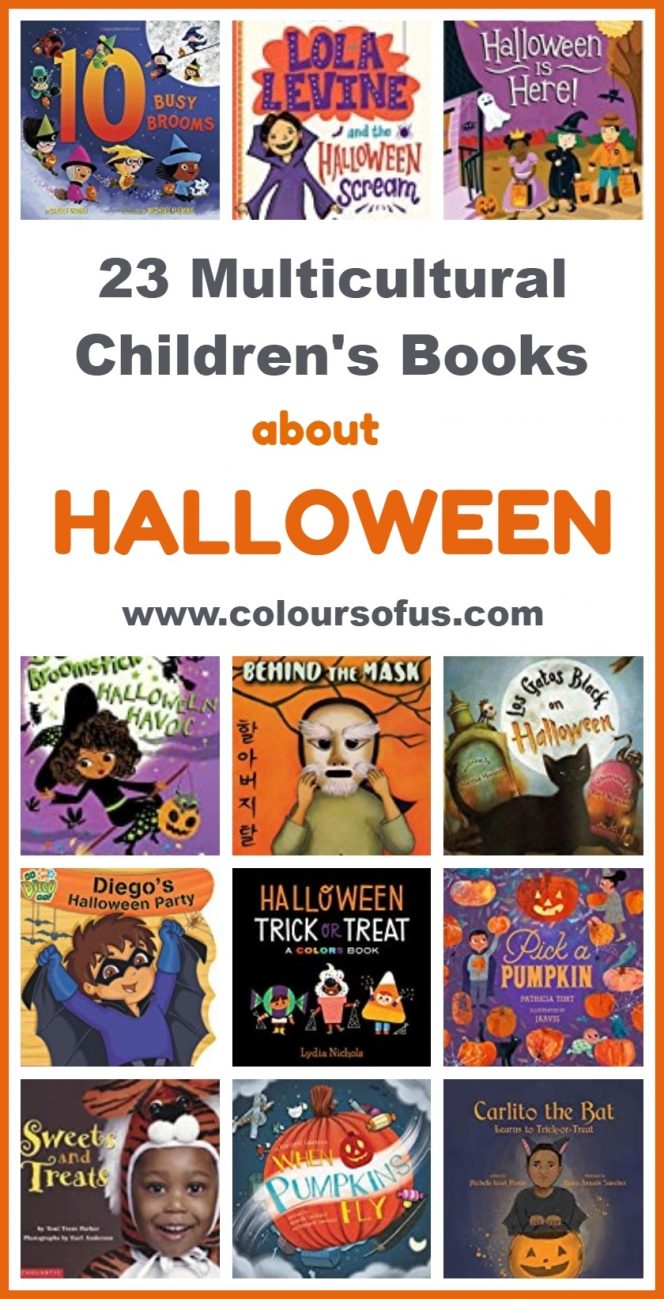 UPDATED October 2020!
31st of October is Halloween! Believed to have originated in Ireland, Halloween is now celebrated in many countries around the world. With dressing up, trick-or-treating and lots of spooky fun it is many children's most favourite holiday.
Join in the fun with these colourful multicultural children's books about Halloween!
---
23 Multicultural Children's Books about Halloween
---
Babies & Toddlers
---
Halloween Is Here! // Trick or Treat!
by Fisher-Price
Follow Eddie and his diverse bunch of friends as they make jack-o'-lanterns, march in a costume parade, and trick-or-treat under a spooky full moon. Open one of the over 45 flaps to find out who is hiding behind! Halloween Is Here! and Trick or Treat! are two fun board books for the youngest readers. ~ Diverse – Babies & Toddlers
---
Diego's Halloween Party
by Brooke Lindner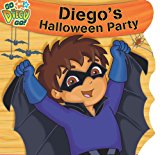 It's time for the big Halloween party at the Animal Rescue Center! But where are all the animals? Diego and Baby Jaguar must venture out into the rain forest to gather up their guests. Diego's Halloween Party is a cute Halloween board book for little Diego fans.  ~ Hispanic – Babies & Toddlers
---
Halloween ABC
by Sarah Albee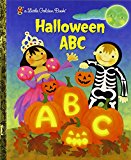 Little ones will love this colourful Halloween book! Halloween ABC follows a cute bunch of kids (an angel, a ballerina, a cowboy, …) as they go trick-or-treating in their diverse neighbourhood. ~ Diverse – Babies & Toddlers
---
Halloween Trick or Treat: A Colors Book // The ABCs of Halloween: An Alphabet Book
by Lydia Nichols
With a diverse cast of trick-or-treaters and adorable illustrations, these two board book are the perfect gift for toddlers. Halloween: Trick or Treat features a red crayon, an orange pumpkin, a purple cat, a black vampire, a white ghost, and more; The ABC's of Halloween feature a wide variety of Halloween costumes, from spooky to silly to cute. ~ Diverse – Babies & Toddlers
---
---
Preschool
---
10 Trick-or-Treaters
by Janet Schulman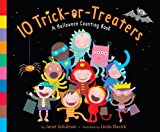 "10 trick-or-treaters / on a dark and spooky night / out to get some candy / or give someone a fright." But it's the trick-or-treaters themselves who get a fright when they encounter a toad, a skeleton, a monster, and more. 10 Trick-or-Treaters is a fun counting book with bright pictures (although I wished more than three out of the ten children were of colour!). ~ Diverse – Preschool
---
Sweets And Treats
by Toni Trent Parker
What do you think of when you think of Halloween? Costumes, pumpkin faces, candy corn, tricks, and treats. All of those things — and more — are captured in this precious holiday book. Accompanied by snappy rhyming text, Sweets And Treats features striking photos of young African American children celebrating Halloween. ~ Diverse – Preschool
---
The Halloween Tree
by Susan Montanari
Everyone knows most young saplings dream of becoming Christmas trees. But one grumpy, old tree who doesn't like lights, decorations, or people is determined to be different. Get ready to meet: The Halloween Tree! This charming story will have little readers shouting "Trick or tree!" with glee and decorating their own Halloween trees on the last page. ~ Diverse – Preschool
Related: 24 Multicultural Children's Books about Christmas
---
Happy Halloween, Daniel Tiger!
by Angela C. Santomero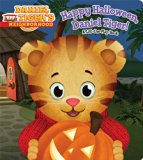 My daughter and I just love Daniel Tiger's Neighbourhood! Not only does this series feature a cast of cute animals as well as humans of different races (Miss Elaina is biracial, with a white mother and a black father), it also teaches kids about feelings and how to deal with them. With lift-flaps on every page Happy Halloween, Daniel Tiger! follows Daniel and his friends as they pick out their creative costumes and march in a Halloween parade. ~ Diverse – Preschool
---
Pick a Pumpkin
by Patricia Toht
"Pick a pumpkin from the patch. Tall and lean or short and fat. Vivid orange, ghostly white, or speckled green, might be just right." With rhyming text and expressive illustrations, Pick A Pumpkin captures all the excitement of preparing for Halloween —  from picking out the perfect specimen at the pumpkin patch (be sure to stop for cider and toffee apples) to carting it home, scooping out the insides, carving a scary face, and finally lighting a candle inside. ~ Diverse – Preschool
---
Peek Inside: Halloween Is Here!
by Megan Bryant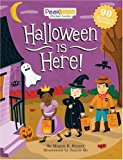 "Hooray! Halloween is here at last! Jack, Ellie, Sarah and Charlie can't wait to go trick-or-treating." Dress-up the four friends in their costumes and decorate the house with the colourful stickers inside! Halloween is Here! is a fun, interactive lift-flap and sticker book that kids will love. ~ Diverse – Preschool
---
10 Busy Brooms
by Carole Gerber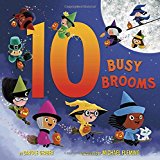 Ten little witches zoom past rattling skeletons, buzz by pie-stealing mummies, and soar over a werewolf with bad breath! Recently released 10 Busy Brooms is a cheerful and adventurous Halloween book that little ones will love! To add to the fun they can look for the cat and the owl on every page. ~ Diverse – Preschool
---
---
Elementary School
---
Carlito the Bat Learns to Trick-or-Treat
by Michelle Lizet Flores
One spooky Halloween night, Carlito the Bat walks down his street to collect tricks and treats from his neighbours. But he finds it hard to join in on the spooky fun. Will Carlito learn to face his fears and knock his way to yummy treats? Or will he let the tricks win and head home empty handed? Featuring a loving family and an inviting community, Carlito the Bat Learns How to Trick-or-Treat is a sweet story about facing your fears. ~ Hispanic Elementary School
Related: 18 Multicultural Children's Books about Fear and Courage
---
Celebrate Halloween
by Deborah Heiligman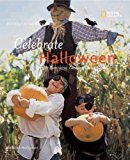 Celebrate Halloween explores Halloween celebrations around the globe, from Ireland (believed to be the birthplace of the holiday) to Japan. With engaging photos and lively text the book teaches young readers about the history of Halloween, and the origins of its customs. ~ Diverse – Elementary School
---
Behind the Mask
by Yangsook Choi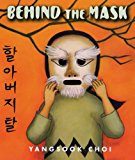 Asked what he will be for Halloween, Korean American Kimin tells his friends that he will be his deceased grandfather. "Going as an old man is not very scary," his friends tease him. But they don't know that Kimin's grandfather was a Korean mask dancer! And Kimin doesn't know that the mask holds a secret for him… 2007 Bank Street Best Children's Book of the Year Behind The Mask is a heartfelt and vibrantly illustrated book. ~ Asian – Elementary School
---
When Pumpkins Fly
by Margaret Lawrence
In the remote, fly-in community of Sanikiluaq, Nunavut, the last cargo flight of October brings some strange orange guests for the children. Seeing a pumpkin for the first time, the local kids eagerly carve and light their first jack-o-lantern. But when everyone adjourns to the community hall for the Halloween dance, the pumpkin is left alone outside. The land around Sanikiluaq is home to many spirits who love to cause mischief, especially this time of year. But what would a land spirit do with a pumpkin? When Pumpkins Fly gives young readers a window into how Halloween is celebrated in an Arctic Inuit community, incorporating contemporary celebrations and Inuit folklore. ~ Diverse – Elementary School
---
Marvin in the Kooky Spooky House: A Halloween Adventure
by Lord Toph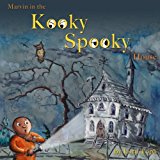 Follow Marvin as he sneaks out of the house at night to visit the spooky house in the neighbourhood! Will he be in for a big scare? With vivid illustrations Marvin in the Kooky Spooky House is a suspenseful Halloween story for older kids. ~ African- Elementary School
---
---
Los Gatos Black on Halloween
by Marisa Montes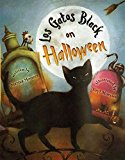 On Halloween los muertos rise from their coffins, las brujascome arrive on their broomsticks, and los esqueletos rattle their bones as they dance through the door. But the party stops dead with the arrival of scary human niños… Pura Belpré Award-winning Los Gatos Black on Halloween is a humourous and beautifully illustrated bilingual book that will be a hit with children everywhere. ~ Hispanic – Elementary School
---
Bella Broomstick 3: Halloween Havoc
by Lou Kuenzler
Bella loves her foster parents, Aunty Rose and Uncle Martin, and her best friend Esme who lives in a windmill. With a fun storyline and a spunky biracial protagonist, the Bella Broomstick series is sure to be a hit with young readers. Bella Broomstick 3: Halloween Havoc follows the little witch's hilarious and enchanting Halloween adventures. ~ African – Elementary School
More in the series: Bella Broomstick #1: Magic Mistakes // Bella Broomstick #2: School Spells
---
Lola Levine and the Halloween Scream
by Monica Brown
It's Halloween–Lola's favourite holiday! She loves pumpkins, scary costumes, monsters, and ghosts–and she likes to scare people, too. But when Lola plays a scary joke on her super best friends, Josh Blot and Bella Benitez, it doesn't go as planned. Can Lola learn from her mistake and still have a happy Halloween? Lola Levine and the Halloween Scream is the sixth book in this charming chapter book series about a vivacious bicultural girl (Hispanic/Jewish). ~ Hispanic – Elementary School
---
Super Spooked (Ellie Ultra)
by Gina Bellisario
Ellie has superpowers that sometimes make her stand out in a not-so-super way. In Super Spooked she is excited to have a Halloween sleepover at her best friend Hannah's house. . . until the lights go out. Nothing scares Ellie worse than the dark! But when the villainous Fairy Frightmare sprinkles the girls with bad dream dust, trapping them inside their worst nightmares, there are bigger things to worry about. Can Ellie squash her fear and save her friends? ~ African – Elementary School
---
Boo, Katie Woo!
by Fran Manushkin
Spunky Katie Woo is dressing up like a monster for Halloween. She plans on scaring everyone in the neighbourhood. But she is disappointed when everyone knows it is her. Katie can't seem to trick anyone, and that is the only treat she is interested in. Part of the Katie Woo series (52 books!), Boo, Katie Woo is a collection of four short stories that are perfect for children transitioning from picture books to chapter books. ~ Asian – Elementary School
More in the series: Katie Woo Collection
---
*You can buy any of the books on this site from Amazon USA, CAN or UK by clicking on the book titles or covers*
---
---