Asian Multicultural Children's Books – High School (YA)
Multicultural Children's Books for ages 13 to 18, featuring Asian or Asian American characters

---
Outrun the Moon
by Stacey Lee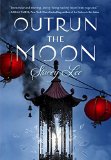 In 1906 fifteen-year-old Mercy Wong is determined to get an education to break from the poverty in San Francisco's Chinatown. Through a mix of cunning and bribery she gains admittance at St. Clare's School for Girls, where she stands strong in the face of discrimination from her wealthy white classmates. When a historic earthquake destroys Mercy's home and school, the strong-willed teenager can't sit by and just wait for help. She takes matters into her own hands instead. Outrun The Moon is a powerful and thought-provoking read for teenage girls.
---
Girl in Translation
by Jean Kwok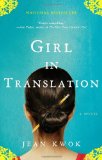 Young Hong Kong immigrant Kimberly leads a double life: Straight A-student during the day, Chinatown sweatshop worker at night. Struggling between these two worlds, she tries to disguise the degree of her poverty, the weight of her family's future on her shoulders, and her secret love for a factory boy. Girl in Translation is a fresh and moving story about hardship and triumph, heartbreak and love, and everything that gets lost in translation.
---
Up From the Sea
by Leza Lowitz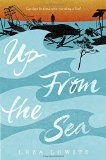 In March 2011 a tsunami devastates the coast of Japan. Young survivor Kai loses almost everyone and everything. When he is offered a trip to New York to meet kids affected by 9/11, Kai uses this opportunity to also look for his estranged American father. When he visits Ground Zero, Kai realizes he needs to return home and help rebuild his town. Up From The Sea is a heartbreaking yet hopeful novel-in-verse about loss, survival, and starting anew.
---
Tiger Girl
by May-Lee Chai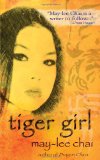 In this sequel to the acclaimed Dragon Chica, college student Nea Cchim is haunted by her memories of the Cambodian Killing Fields. She decides to confront the past and goes on a cross-country trip to search for her biological father. She eventually finds a man wounded by survivor's guilt and refusing to acknowledge the family's secrets. It is up to Nea to uncover a lifetime of lies. Tiger Girl is a quietly powerful story about a young woman's painful confrontation with her family's past.
---
Wait for Me
by An Na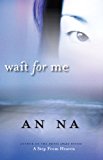 From the outside, Korean American Mina's life seems perfect: A straight-A student and Honor Society president, she is bound for Harvard. But on the inside she feels that her life is a lie, aimed only at satisfying her overbearing mom who expects Mina to escape their small-town dry-cleaning store and do better for herself. With the help of her Mexican immigrant friend Ysrael, Mina tries to figure out what she really wants. Wait For Me is a heartfelt novel about loyalty, betrayal and self-discovery.
---
*You can buy any of the books on this site from Amazon USA, CAN or UK by clicking on the book titles or  images*
---
---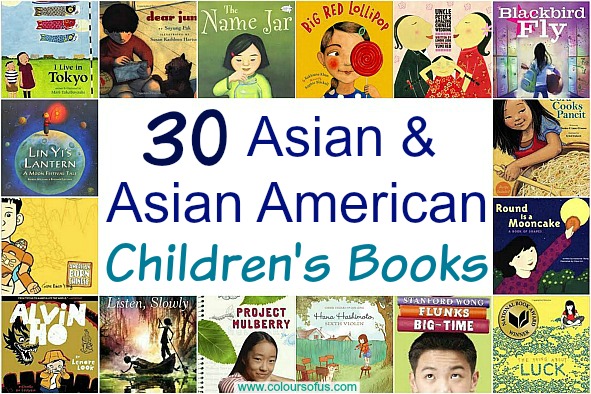 ---
More books with Asian or Asian American characters:
---