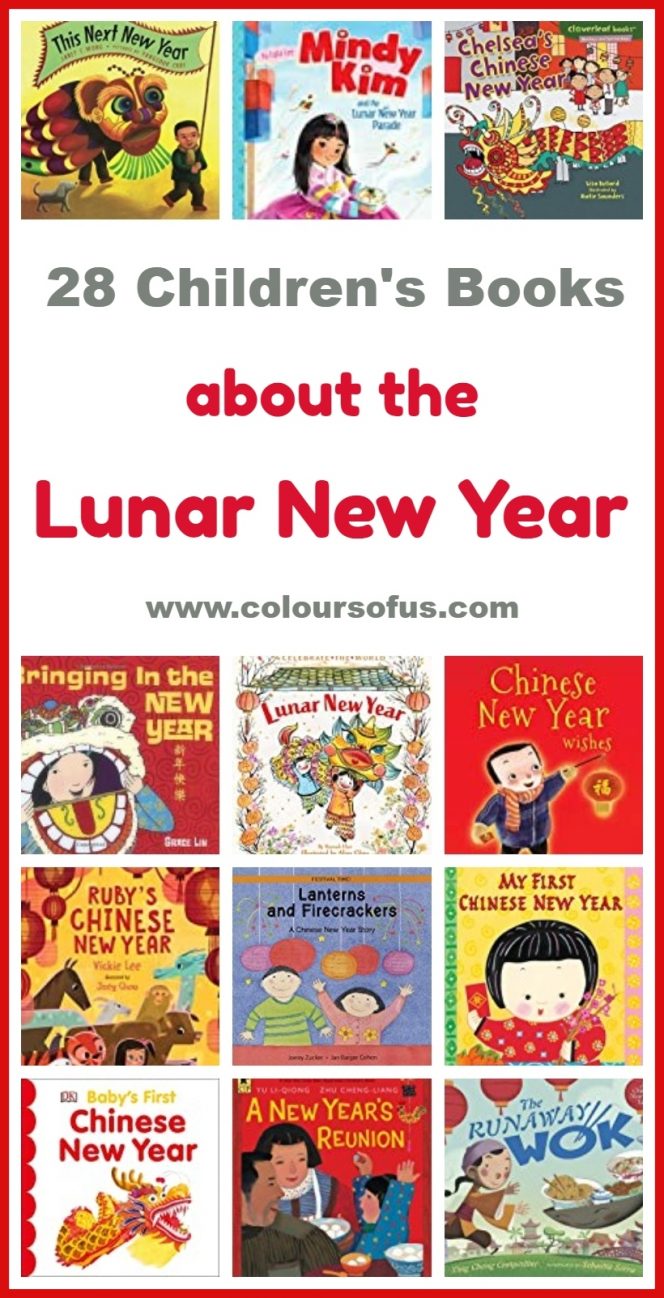 The Lunar New Year starts with the first new moon of the year and is welcomed with a 15-day celebration in many Asian communities around the world.
The Chinese zodiac assigns an animal to each year in a repeating twelve-year cycle. In 2022, the Lunar New Year starts on the 1st of February  which marks the start of the year of the tiger – a symbol of courage, resilience and strength.
Celebrate with some of these gorgeous children's books about the Lunar New Year!
---
28 Children's Books about the Lunar New Year
---
Babies & Toddlers
---
12 Lucky Animals: A Bilingual Baby Book
by Vickie Lee
From the adventure loving Dragon to the carefree Horse and the artistic Goat, 12 Lucky Animals introduces the animals of the Chinese zodiac to the littlest readers. The wheel on the back cover helps little ones to discover who their lucky animal is and how to pronounce its name in Chinese and English. ~ Babies & Toddlers
---
Baby's First Chinese New Year
by DK
From colourful lanterns, to beautiful traditional clothes, to the special animals that each year is named after, Baby's First Chinese New Year is a delightful celebration of one of Asia's biggest and brightest celebrations. ~ Babies & Toddlers
---
My First Chinese New Year
by Karen Katz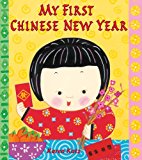 Follow a cute little girl as she experiences Chinese New Year for the first time. With colourful paper-cut illustrations featuring Katz's signature round-faced babies and toddlers, My first Chinese New Year is a sweet introduction to the customs of a traditional Chinese New Year celebration for the little ones. ~ Babies & Toddlers
---
---
Preschool
---
Super Korean New Years with Grandma
by Mary Chi-Whi Kim
Super Korean New Years With Grandma celebrates grandmothers as superheroes who unify and nourish families with cultural traditions. The millennia-old Korean New Year's tradition exemplifies the universal importance of multi-generational family and of immigrant origins. ~ Preschool
Related: 40+ Multicultural Children's Books about Grandparents
---
Lunar New Year
by Hannah Eliot
With beautiful artwork by Chinese illustrator Alina Chau, this festive board book teaches readers that Lunar New Year is a time to spend with family and friends, to light lanterns, and set off fireworks, dance with dragons, and to live the new year in harmony and happiness. ~ Preschool
---
Chinese New Year Wishes
by Jillian Lin
Written in English and Mandarin, Chinese New Year's Wishes follows Hong and his family as they prepare for the celebrations. More interesting facts and questions for discussion are included at the back of the book. ~ Preschool
---
Golden Blooms: Celebrating Tet-Vietnamese Lunar New Year
by Y.T. Tran
Tet –the most important holiday in Vietnam–  is celebrated with many unique traditions. With colourful illustrations and simple text, Golden Blooms describes these traditions, from the yellow apricot tree to the long rolls of sticky rice and mung beans wrapped in banana leaves and the candied fruit and vegetables. ~ Preschool
---
Bringing In the New Year
by Grace Lin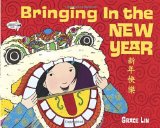 Bringing in the New Year is an exuberant picture book that follows a Chinese American family's New Year's preparations. They sweep out the dust of the old year, hang decorations, and make dumplings. Then it's time to put on new clothes and celebrate with fireworks, lion dancers, shining lanterns, and a long dragon parade. ~ Preschool
---
Happy, Happy Chinese New Year!
by Demi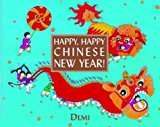 "Wash your hair and get a new haircut. Pay the debts that you owe and collect what is owed to you!" The Chinese New Year is all about fresh starts. The last 15 days of the old year are spent cleaning and preparing for the new year, and the first 15 days of the new year are spent with joyful festivities. Happy, Happy Chinese New Year! is a delightful celebration of the rituals and ideas behind the Chinese New Year festival. ~ Preschool
---
Ruby's Chinese New Year
by Vickie Lee
Ruby has a special card to give to her grandmother for Chinese New Year. But who will help her get to grandmother's house to deliver it? Will it be clever Rat, strong Ox, or cautious Rabbit? Ruby's Chinese New Year follows a little girl as meets each of the twelve zodiac animals on her journey to deliver a gift to her grandmother. ~ Preschool
---
---
Dragon Dance
by Joan Holub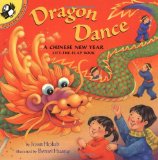 "We shop for fresh fish / and plum blossoms here. / We buy things to celebrate / Chinese New Year!" It's Chinese New Year and there are so many fun things to do – from shopping at the market to receiving red envelopes and watching the spectacular Chinese New Year's parade! Dragon Dance is a fun lift-the-flap book that introduces Chinese New Year customs to the youngest readers. ~ Preschool
---
Chelsea's Chinese New Year
by Lisa Bullard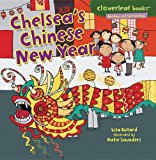 Chelsea gets to stay up late for the Chinese New Year's celebrations. She helps with the preparations, enjoys the big family feast and watches fireworks and the dragon parade. Chelsea's Chinese New Year is a vibrantly illustrated picture book that teaches young children about this important Chinese holiday. ~ Preschool
---
Lanterns and Firecrackers: A Chinese New Year Story
by Jonny Zucker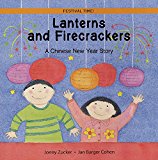 Follow a family as they let off firecrackers, watch the amazing dragon dances and light their beautiful lanterns to celebrate the start of the Chinese New Year. With simple text and charming illustrations, Lanterns and Firecrackers is a perfect introduction to Chinese New Year customs. Includes historical and cultural information. ~ Preschool
---
Celebrating the Chinese New Year
by Sanmu Tang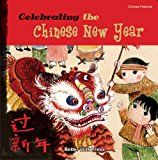 Little Mei wants to know why her family celebrates the Chinese New Year. "We celebrate because we get to wear new clothes", says her sister. "We celebrate because grown-ups give us children packets filled with money", her brother tells her. But Grandpa tells her the story of Nian and monster Xi. With a sweet story line and engaging illustrations, Celebrating the Chinese New Year will appeal to young children everywhere. ~ Preschool
---
How to Catch a Dragon
by Adam Wallace
"Dragons are a clever bunch, / They're difficult to catch. / You'll have to set the ultimate trap― / But have you met your match?". With vibrant illustrations, How To Catch A Dragon follows a diverse bunch of kids as they chase a dragon through the Lunar New Year celebrations. The wily dragon has to avoid trap after trap as the kids run through paper lanterns, red lunar envelopes, fireworks, and more! ~ Preschool
---
A New Year's Reunion: A Chinese Story
by Yu Li-Qiong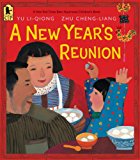 Little Mao-Mao is excited: Her father – who works far away – is coming home for Chinese New Year! Together the family prepares for the celebrations, and on the day of the Dragon parade, Mao-Mao gets to ride on her father's shoulders. When he has to leave again, Mao-Mao has a special gift for him. Award-winning A New Year's Reunion is a poignant, vibrantly illustrated New Year's story that will resonate with any child missing a relative. ~ Preschool
---
Sam and the Lucky Money
by Karen Chinn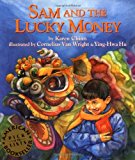 Sam visits Chinatown with his mother to spend his Chinese New Year money. As they walk through the streets bustling with festive activity, Sam accidentally steps on a homeless man's foot and starts to think about his "lucky money" in a new light. Sam and The Lucky Money is a touching, timeless story about giving and appreciation. ~ Preschool
---
Goldy Luck and the Three Pandas
by Natasha Yim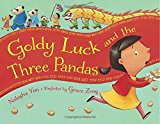 Goldy Luck and the Three Pandas is a Chinese American retelling of "Goldilocks and the Three Bears". Little Goldy Luck wreaks havoc on the home of a family of panda bears, eating up the rice porridge, breaking the rocking chair, and rumples all the blankets. When Goldy takes responsibility for her actions, she makes a new friend just in time for Chinese New Year. Includes an author's note on the Chinese New Year and a turnip cake recipe. ~ Preschool
---
---
Elementary School
---
Mulan's Lunar New Year
by Natasha Yim
Lunar New Year is Mulan's favourite festival! There is a lot to do to prepare for this important celebration, and for the first time, Mulan is old enough to help out. But everything she does seems to turn out wrong. Mulan's Lunar New Year the unique sense of magic, imagination, and possibility that surrounds the holiday! ~ Elementary School
---
Holidays Around the World: Celebrate Chinese New Year
by Carolyn Otto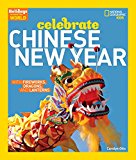 Part of National Geographic's popular Holidays Around the World series, Celebrate Chinese New Year is a lively introduction to the joyous holiday. With colourful images and simple, educational text, the book brings the historical and cultural aspects of the Chinese New Year into focus. ~ Elementary School
---
The Runaway Wok: A Chinese New Year Tale
by Ying Chang Compestine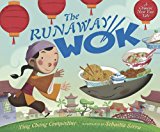 On Chinese New Year's Eve, a poor family sends their son to trade their last eggs for rice. When Ming comes home with an old wok instead, his parents don't know what to do. But then the wok rolls out of the house singing "Skippity-hoppity-ho! / To the rich man's wife I go!" and returns with food, toys, and money. With repetitive text and colourful, detailed illustrations, The Runaway Wok teaches children about the importance of generosity. ~ Elementary School
---
This Next New Year
by Janet S. Wong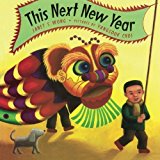 A Chinese Korean boy looks forward to the "lunar new year, the day of the first new moon." He describes how his family celebrates, and what his hopes for the new year are. With spare, lyrical text and energetic pictures, This Next New Year captures a child's determination to face the new year with courage and optimism. ~ Elementary School
---
---
Great Race
by Dawn Casey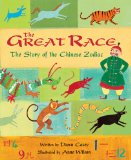 Thirteen creatures have come to the river to join in the Emperor's race. The winner will get the honour of naming the first year of the new calendar. The Great Race is a beautifully illustrated retelling of an ancient legend that introduces children to the concept of the Chinese Zodiac. ~ Elementary School
---
The Race for the Chinese Zodiac
by Gabrielle Wang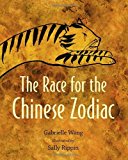 Thirteen animals are racing for only twelve places on the Zodiac. Who will be honest, and who devious? Who will help friends along the way? Who will come first, and who will miss out? With gorgeous illustrations based on Chinese painting techniques, The Race for the Chinese Zodiac is a lively retelling of the legendary animals' race. ~ Elementary School
---
Dumpling Soup
by Jama Kim Rattigan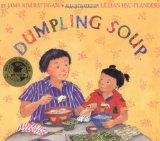 Marisa gets to help make dumplings this year to celebrate the Lunar New Year. But she worries if anyone will eat her funny-looking dumplings. Set in the Hawaiian islands, Dumpling Soup is a joyful celebration of mixed heritage (Korean/Chinese/Japanese/Hawaiian) as well as Lunar New Year traditions. ~  Elementary School
Related: 70+ Picture Books about Mixed Race Families
---
Chinese New Year
by Judith Jango-Cohen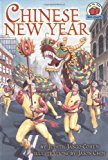 Part of the 'On My Own Holidays' series, Chinese New Year is a colourful introduction to this important Chinese holiday. With expressive paintings and clear, informative text, the book explains traditions and festive activities, the Chinese zodiac, and traditional symbols of the new year. ~ Elementary School
---
Mindy Kim and the Lunar New Year Parade
by Lyla Lee
Even though it's the first Lunar New Year without her mom, Mindy is determined to enjoy the day. Mindy Kim and the Lunar New Year Parade follows the adorable protagonist as she makes her favourite Korean New Year food, a rice cake soup. But things aren't going to plan, and the celebration doesn't feel the same as it did before. With the help of her family and friends, can Mindy find a way to still enjoy her old holiday traditions, and create new ones along the way? ~ Elementary School
Also available: The Mindy Kim Collection
---
*You can buy any of the books on this site from Amazon USA by clicking on the book titles or images*
---
---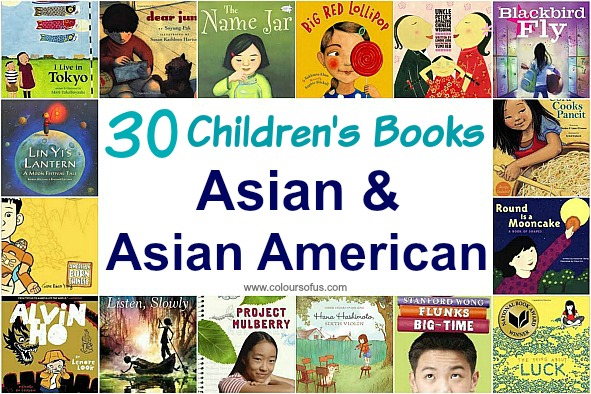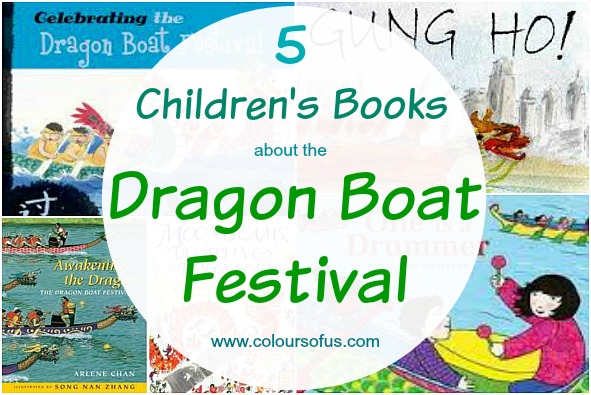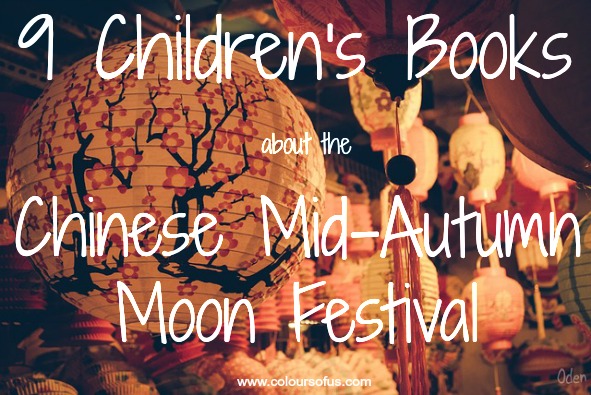 ---
More Asian & Asian American Children's Books: 
---