Asian Multicultural Children's Books – Babies & Toddlers
Multicultural Children's Books for ages 0 to 3, featuring Asian or Asian American children and families

---
Round is a Mooncake // Red Is a Dragon // One Is a Drummer
by Roseanne Thong
"Round is a mooncake, round is the moon, round are the lanterns outside my room," sings the little heroine of Round Is A Mooncake as she explores her urban neighbourhood for all things round, square and rectangular. In Red Is A Dragon the little girl finds a rainbow of colours in her everyday life. In One Is A Drummer she counts her favourite things. Lovely lyrical picture books with bouncy verse and beautiful bright illustrations by Grace Lin.
---
Toddler Two
by Anastasia Suen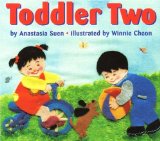 "Toddler toddler, toddler two, two is the number just for you!" A boy and a girl discover everything that comes in twos: hands, feet, eyes, ears…  Toddler Two is an engaging and interactive board book with butterfly flaps and simple, repetetive text.
---
Haiku Baby
by Betsy E. Snyder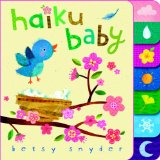 "In tickly-toe grass/a buttercup offers up/yellow nose kisses." Told in Haiku, the traditional Japanese poetic form, Haiku Baby celebrates the simple joys of baby's natural world: A bird, a fish, a raindrop, a snowflake… Adorable pictures and tabs to encourage little hands to turn the pages make this an appealling book for babies and toddlers.
More poetry books for children: 26 Multicultural Poetry Books for children aged 0 to 10
---
Where is my puppy?
by Caroline Hatton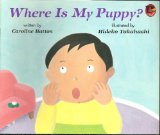 A little boy searches all over the house for his puppy, who is always hiding just out of sight. Simple, colourful illustrations and little text make Where Is My Puppy? an appealing book for the very young readers.
---
Hush! A Thai Lullaby // Peek!: A Thai Hide-and-Seek
by Minfong Ho
In
Hush! A Thai Lullabya mother asks a lizard, a monkey, and a water buffalo to be quiet and not disturb her sleeping baby. In Peek! A Thai Hide-and-Seek a father calls on all the creatures of the jungle to help find his baby. The repetetive text and colourful illustrations make these two books appealing to babies and toddlers.
More books featuring fathers: 40 Multicultural Children's Books about Fathers
---
My First Chinese New Year
by Karen Katz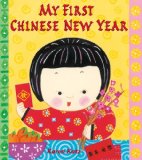 Follow a little girl as she experiences Chinese New Year for the first time. With colourful paper-cut illustrations, My first Chinese New Year is a sweet introduction to the customs of a traditional Chinese New Year celebration for the little ones.
---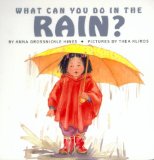 What Can You Do In The Rain explores the possibilities of rain activities, from making a mud pie to splashing in puddles and tasting the rain. With simple sentences and engaging watercolour illustrations, this lively board book follows toddlers as they experience rain with all of their senses.
---
Peekaboo baby
by Sujatha Lalgudi
Peekaboo Baby teaches little ones body parts in a fun way. Partly hidden on each page, children have to look for the baby's eyes, nose, ears and more. Colourful illustrations add to the appeal of this sweet Japanese/English concept book.
---
Am I small?
by Philipp Winterberg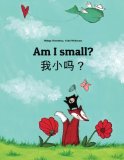 "Am I small?", little Tamia asks various animals she meets on her journey, until eventually she finds the surprising answer. Full of magical creatures and whimsical details, this is an enchanting story with a profound message about being unique. Bilingual English/Chinese.
*You can buy any of the books on this site from Amazon USA, CAN or UK by clicking on the book titles or covers*
---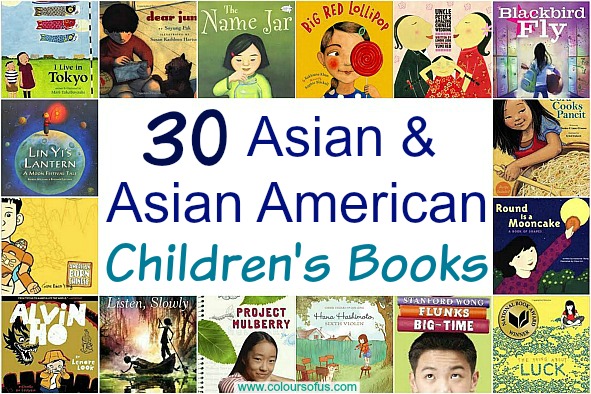 ---
More books with Asian or Asian American characters:
---
---
---