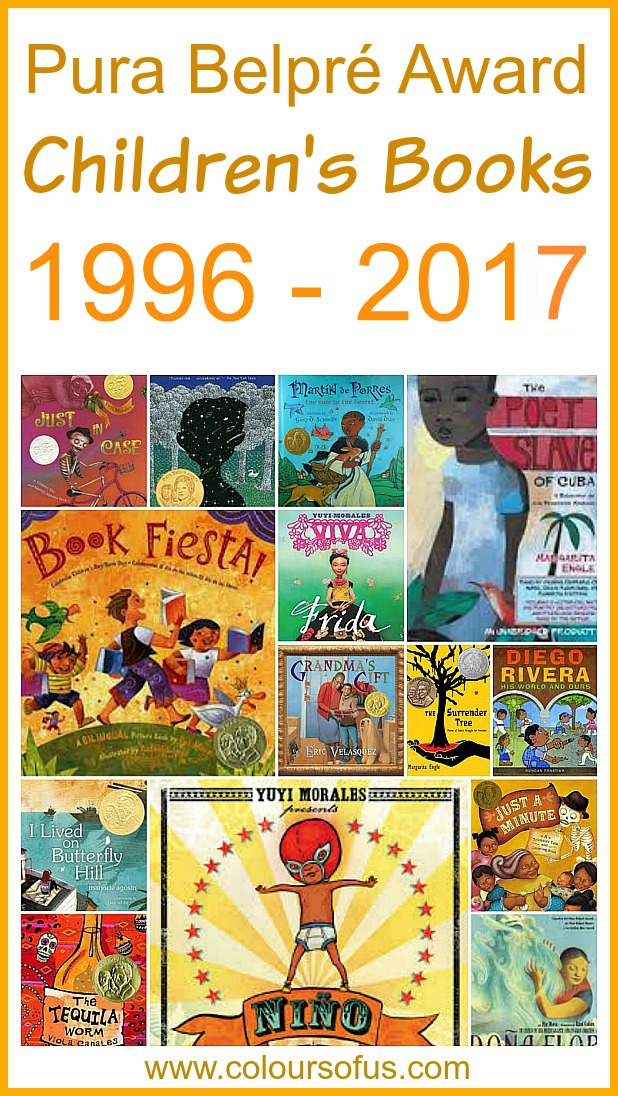 Named after the first Latina librarian at the New York Public Library, the Pura Belpré Award was established in 1996.
It recognizes Latino/Latina writers and illustrators whose work best portrays the Latinx culture in an outstanding work of children and youth literature.
Browse this list of Pura Belpré award winners of the past 21 years for some inspiring reads!
---
Pura Belpré Award Winners 1996 – 2017
---
1996 Author Award Winner
---
An Island Like You: Stories of the Barrio
by Cofer, Judith Ortiz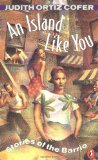 An Island Like You is a collection of twelve stories about growing up in the barrio. From Rita, who goes to live with her grandparents in Puerto Rico, to Luis, who works at his father's junkyard, and Sandra, who tries to rediscover her natural Latino beauty, the vibrant stories capture the experiences of different teenagers in the barrio. ~ Hispanic – High School 
---
1996 Illustrator Award Winner
---
Chato's Kitchen
by Gary Soto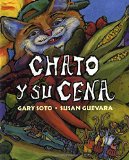 The coolest low-riding cat in the barrio, Chato, is preparing a feast to welcome his new neighbours: A tasty-looking family of mice. In his mind the main course and the guests of honor are one and the same thing. But the mice are bringing a surprise guest of their own… Chato's Kitchen is a fun read, brought to life by Susan Guevera's rich comical illustrations.  ~ Hispanic – Elementary School
---
1998 Author Award Winner
---
Parrot in the Oven: Mi Vida
by Victor Martinez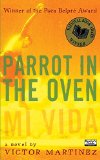 In a series of vignettes Parrot In The Oven tells the compelling story of a Mexican American teenager's coming of age. All 14-year-old Manny Hernandez wants is some respect. But with an abusive father, a troubled brother, and a cleaning-obsessed mother, that isn't easy to achieve. One way to get respect in the barrio is to be in a gang, but Manny′s not sure that this is really what he wants… ~ Hispanic – High School 
---
1998 Illustrator Award Winner
---
Snapshots from the Wedding
by Gary Soto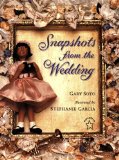 In vivid snapshots, flower girl Maya gives readers a glimpse into a Latino wedding. Snapshots from the Wedding captures all the special moments. There's Aunt Marta crying during the ceremony, and there are games, a cake, and dancing to a mariachi band. Stephanie Garcia's unique illustrations show sculpted clay figures in wooden shadow box frames. The background of pastel with lace gives this picture book the feel of a wedding album. ~ Hispanic – Elementary School
---
2000 Author Award Winner
---
Under the Royal Palms
by Alma Flor Ada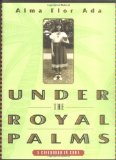 In ten poignant stories Ama Flor Ada shares her childhood memories of growing up in post-war Cuba. Under the Royal Palms tells of the important people in the author's life, from her loving mother and her daring uncle with his love of flying to a beloved dance teacher who helped her through a very difficult school year. This companion book to Where the Flame Trees Bloom offers young readers another inspiring collection of stories that might just encourage them to have a closer look at their own stories. Includes black-and-white photographs of the author and her family. ~ Hispanic – Middle School
---
2000 Illustrator Award Winner
---
Magic Windows
by Carmen Lomas Garza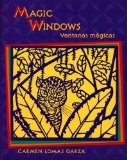 Magic Windows offers a glimpse into the personal stories behind Carmen Lomas Garza's artwork. From picking oranges for her grandmother to watching her grandfather water the garden, from making tamales with the whole family to teaching her nieces and nephews how to make their own magic windows, this beautiful book celebrates family, community and the author's Mexican heritage. In simple bilingual text Garza explains the stories behind her cut-paper images and paintings. ~ Hispanic – Elementary School
---
---
2002 Author Award Winner
---
Esperanza Rising
by Pam Munoz Ryan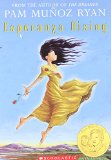 Based on the life of Munoz Ryan's grandmother, this middle grade novel tells the story of Esperanza. The young girl has to flee from her rich life on a Mexican ranch during the Great Depression. Now living in a camp for Mexican workers in California, she experiences hard labour, poverty and hostility for the first time. Esperanza Rising is a captivating story about immigration, assimilation and a young girl's growth in the face of change and adversity. ~ Hispanic – Middle School
---
2002 Illustrator Award Winner
---
Chato and the Party Animals
by Gary Soto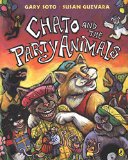 When Chato learns that Novio Boy has never had a birthday party, he decides to throw him a surprise pachanga.  He invites everyone in the neighborhood, cooks up a feast, arranges a pinata and music, and orders a special cake.  But when the party starts he realizes that he forgot the most important thing…  With lively text and Guevera's bold artwork, Chato and The Party Animals is a fun sequel to Chato's Kitchen. ~ Hispanic – Elementary School
---
2004 Author Award Winner
---
Before We Were Free
by Julia Alvarez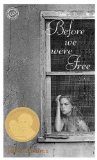 12-year-old Anita has never questioned her freedom living in the Dominican Republic. But then most of her family emigrates to the U.S., her Tío Toni disappears without a trace, and secret police terrorizes her remaining family. Anita gradually becomes aware of the lack of freedom under the country's dictatorship. When her father and uncle are arrested, Anita and her mother have to go into hiding in their friends' bedroom closet. Before We Were Free is a stirring novel about adolescence, perseverance, and one girl's struggle to be free. ~ Hispanic – High School 
---
2004 Illustrator Award Winner
---
Just a Minute
by Yuyi Morales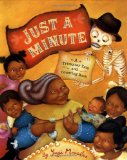 With a knock at the door, Señor Calavera arrives at Grandma Beetle's house. He tells her it's time to come along but Grandma Beetle stalls for time. "Just a Minute," she says, and attends to one chore after the next, from sweeping the house to cooking and filling piñatas. Eventually her nine grandchildren arrive for her birthday party, and Señor Calavera is invited, too. With dynamic text and lively illustrations reflecting Mexican culture, Just a Minute – A Trickster Tale and Counting Book is a fun and original read-aloud book. ~ Hispanic – Preschool
---
2006 Author Award Winner
---
The Tequila Worm
by Viola Canales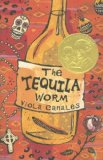 14-year-old Sofia's grows up in the barrio. Her stories are full of the magic of family traditions: From making Easter cascarones to celebrating el Dia de los Muertos, from preparing for quincea–era to rejoicing in the Christmas nacimiento, and curing homesickness by eating the tequila worm. When she receives a scholarship to an elite boarding school, Sofia has to leave the barrio and navigate a strange world of rich, privileged kids. The Tequila Worm is an easy-to-read, heartfelt coming-of-age story of a Mexican American girl working towards her dreams whilst valuing her roots. ~ Hispanic – High School 
---
2006 Illustrator Award Winner
---
Doña Flor
by Pat Mora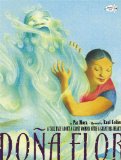 Giant Doña Flor is popular in her tiny village in the American Southwest. She lets the children use her flowers as trumpets, her leftover tortillas as rafts, and she loves reading to them. When there is a terrifying roar just outside the village one day, Flor and her animal friends set off to find the creature, only to discover a very small reason for the big noise. Doña Flor is a humourous tall tale about a giant lady with an even bigger heart, beautifully illustrated with Raul Colón's signature warm mix of watercolour washes, etching, and litho pencils. ~ Hispanic – Preschool
---
---
2008 Author Award Winner
---
The Poet Slave of Cuba
by Margarita Engle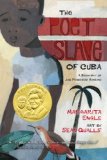 Kept by a wealthy slave owner in 1797 Cuba, 6-year-old Juan Francisco Manzano was treated like a pet. His mistress abused his talent for memorizing and reciting poems by making him perform in front of her guests. After her death, Manzano became the property of an even crueller mistress. He had to endure countless beatings and confinements before his escape at age 16. In powerful free verse and with compelling illustrations, The Poet Slave of Cuba tells the heart-breaking story of a young survivor of slavery. Despite experiencing unspeakable cruelty, Manzano managed to maintain hope and went on to become a celebrated poet. ~ Hispanic – High School 
---
2008 Illustrator Award Winner
---
Los Gatos Black on Halloween
by Marisa Montes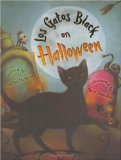 It's Halloween! Los muertos rise from their coffins, las brujascome arrive on their broomsticks, and los esqueletos rattle their bones as they dance through the door. But the party stops dead with the arrival of scary human niños… Los Gatos Black on Halloween is fun and supenseful bilingual poem, beautifully illustrated by three-times award-winner Yuyi Morales. Her spooky yet humourous paintings will be a hit with all children! ~ Hispanic – Elementary School
---
2009 Author Award Winner
---
The Surrender Tree
by Margarita Engle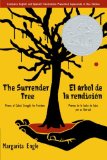 After three wars for independence, Cuba is still is not free in 1896. People are sent to "reconcentration camps" where there is little food and plenty of illness. In alternating voices and free verse, The Surrender Tree reveals pieces of Cuba's lesser known past, drawing on Engle's grandmother's stories. The main narrator is Rosa, a traditional healer, who nurses runaway slaves and deserters in hidden caves. Other voices include those of Rosa's husband José, camp escapee Silvia, and evil slave hunter Lieutenant Death who collects the ears of the slaves he has killed. ~ Hispanic – High School 
---
2009 Illustrator Award Winner
---
Just In Case
by Yuyi Morales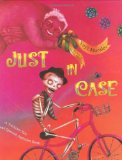 In this sequel to award-winning Just a Minute Señor Calvera tries to figure out what to give Grandma Beetle for her birthday. Misunderstanding Zelmiro the Ghost's advice, he decides to get her one gift for every letter of the alphabet: An accordion (acordéon) for her to dance to. a mustache (bigotes) because she has none, tickles (cosquillas) to make her laugh… When he arrives at the end of the alphabet, Señor Calvera realizes that the best gift for Grandma Beetle is seeing her friends. Yuyi Morales' fun and warm artwork complement the story-line of Just in Case beautifully. ~ Hispanic – Preschool
---
2010 Author Award Winner
---
Return to Sender
by Julia Alvarez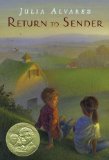 When 11-year-old Tyler's father is injured in a tractor accident, his family is forced to let undocumented Mexican labourers run their Vermont farm. Tyler starts befriending the workers' daughter, Mari, with whom he shares an interest in stargazing. But will their friendship survive when immigration agents raid the farm and imprison Mari's parents? Told through alternating viewpoints of Tyler and Mari, Return to Sender is a contemporary immigration story without easy answers but full of hope. ~ Hispanic – Middle School
---
2010 Illustrator Award Winner
---
Book Fiesta!
by Pat Mora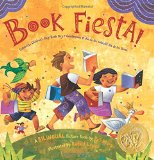 Book Fiesta! is a bilingual celebration of Children's Day/Book Day (El día de los niños/El día de los libros) which is observed annually on April 30th to emphasize the importance of literacy for children of all backgrounds. Founder Pat Mora's fun text coupled with Rafael López's colourful and lively illustrations make this picture book a hit for story time. Includes a letter from the author and suggestions for celebrating Children's Day /Book Day. ~ Hispanic – Preschool
---
---
2011 Author Award Winner
---
The Dreamer
by Pam Munoz Ryan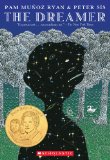 Inspired by poet Pablo Neruda's childhood, this middle grade novel tells the story of young Neftali who hears the call of a mysterious voice. Despite being ridiculed, he knows he must follow it. Award-winning The Dreamer takes the reader on a magical journey through the lush rain forest, wild sea and persistent Chilean rain to the source of the voice. Includes some of Neruda's poetry. ~ Hispanic – Middle School
---
2011 Illustrator Award Winner
---
Grandma's Gift
by Eric Velasquez
After preparing their traditional Puerto Rican Christmas celebration, Eric and his grandmother visit the Metropolitan Museum of Art. Eric is fascinated by a painting by Diego Velasquez and wonders whether he could be an artist one day. Later, Grandma gives him the perfect Christmas gift: A set of paints. Based on the author's childhood memories, Grandma's Gift is a heart-warming story about self-discovery and the special bond between a grandparent and grandchild. Velasquez's rich paintings add to the warm feel of this book. ~ Hispanic – Elementary School
---
2012 Author Award Winner  
---
Under the Mesquite
by Guadalupe Garcia McCall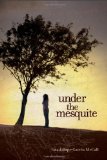 "En los Estados Unidos / I trained my tongue / and twisted syllables / to form words / that sounded hollow, / like the rain at midnight / dripping into tin pails / through the thatched roof / of our abuelita's house." Lupita is terrified by the possibility of losing her mother who has been diagnosed with cancer. High school, friendships, and being in a play are all suddenly less important. All Lupita wants is to save her mother's life. Under The Mesquite is a heartfelt free-verse novel about a Mexican American teenager coping with loss and adult responsibilities. ~ Hispanic – High School 
---
2012 Illustrator Award Winner
---
Diego Rivera: His World and Ours
by Duncan Tonatiuh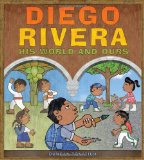 This charming picture book shows Diego Rivera as a young, mischievous boy who loved to draw. Growing up he followed his passion for art and became one of the world's most famous painters. Diego Rivera is an inspiring introduction to Rivera's work, beautifully illustrated by the author. Tonatiuh also encourages readers to think about what Rivera would paint today, how his paintings would reflect today's culture. ~ Hispanic – Elementary School
---
2013 Author Award Winner  
---
Aristotle and Dante Discover the Secrets of the Universe
by Benjamin Alire Sáenz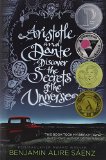 When Aristotle and Dante first meet in the summer of 1987, the two teenagers don't seem to have much in common. Dante is very sure of himself, whereas Aristotle is an angry teen with a brother in prison. Aristotle and Dante Discover the Secrets of the Universe follows the back-and-forth of the two teenagers' developing relationship over the course of a year. At the heart of this thought-provoking novel are the themes of family, cultural and sexual identity. ~ Hispanic – High School 
---
2013 Illustrator Award Winner
---
Martín de Porres: The Rose in the Desert
by Gary D. Schmidt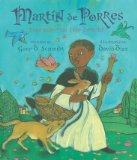 This stunningly illustrated picture book tells the story of the first black saint of the Americas. Martin de Porres was the illegitimate son of a Spanish nobleman and a former African Peruvian slave. His mother begged the church fathers to allow him into the priesthood but they only accepted him as a servant boy. When Martin started to perform miracles, he soon became known as the "mulatto boy with healing hands" who gave first to the people of the barrios. Martin was made a saint in 1962. David Diaz' expressive paintings complement the touching story of Martin de Porres: The Rose in the Desert beautifully.  ~ Hispanic – Elementary School
---
---
2014 Author Award Winner  
---
Yaqui Delgado Wants to Kick Your Ass
by Meg Medina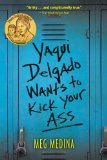 Piddy Sanchez finds herself the target of a bully at her new school. With her white skin, good grades, and no accent, Piddy isn't Latin enough for Yaqui Delgado. Piddy isn't too worried about Yaqui's threats at first. She is more concerned with finding out more about her absent father and balancing her honors courses with her weekend job. But then the bullying escalates… Yaqui Delgado Wants to Kick Your Ass is a heartfelt novel about a Latina teen who discovers resources she never knew she had. ~ Hispanic – High School 
---
2014 Illustrator Award Winner
---
Niño Wrestles the World
by Yuyi Morales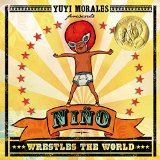 Zok! Slish! Bloop! Krunch! One by one, little Niño defeats the Mummy of Guanajuato, the stone Olmec Head, La Llorona, the Alien, and the devil-like El Chamuco. But when his younger sisters wake up from their naps, he faces his biggest challenge yet: Las Hermanitas! Niño Wrestles the World is a cute cartoon-like lucha libre story, brought to life by Morales' unique illustrations. Includes information about the lucha libre culture in Mexico. ~ Hispanic – Preschool
---
2015 Author Award Winner  
---
I Lived on Butterfly Hill
by Marjorie Agosin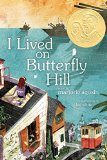 11-year-old Celeste lives a peaceful life among family, friends and neighbours in the idyllic seaside town of Valparaiso, Chile. But her world is turned upside down when warships arrive, and class mates start disappearing without an explanation. Celeste doesn't quite understand but she knows that no one is safe anymore. Her parents have to go into hiding, and send Celeste to America to protect her. Based on true events during Pinochet's dictatorship, I Lived on Butterfly Hill is a heart-rending historical fiction novel about exile and reunification, loss and hope. ~ Hispanic – Middle School
---
2015 Illustrator Award Winner
---
Viva Frida
by Yuyi Morales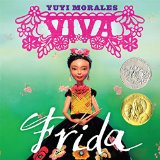 "I feel / And create / And so… / I live!" Distinguished author and illustrator Yuyi Morales illuminates Frida Kahlo's life and work in this unique picture book biography. With minimal text and culture-rich mixed-media illustrations – created with puppets, paintings and digital elements – bilingual Frida is a beautiful homage to the famous Mexican painter. ~ Hispanic – Elementary School
---
---
2016 Author Award Winner  
---
Enchanted Air: Two Cultures, Two Wings: A Memoir
by Margarita Engle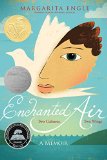 Margarita is a girl between two worlds. Feeling lonely in noisy Los Angeles, she longs for the idyllic island of Cuba, her mother's home country. Her worlds collide when tensions between Cuba and the United States erupt at the Bay of Pigs Invasion. Will she ever be able to visit her beloved island again? Multi-award-winning Enchanted Air is Engle's deeply personal and hauntingly beautiful memoir-in-verse. ~ Hispanic – High School
---
2016 Illustrator Award Winner
---
Drum Dream Girl
by Margarita Engle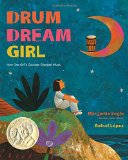 Based on the life of Millo Castro Zaldarriaga, Drum Dream Girl tells the story of a Chinese-African-Cuban girl who broke Cuba's traditional taboo of female drumming. Dreaming of pounding congas and tapping bongós, little Millo practices in secret and eventually becomes the first well-known female drummer in Cuba. With Rafael López's vibrant and detailed illustrations in acrylic paint on wood, this is an inspiring children's book about a young girl's determination to make her dream come true. ~ Diverse – Elementary School
For a more in-depth review of this book, go to: Multicultural Book of the Month: Drum Dream Girl
---
2017 Author Award Winner  
---
Juana and Lucas
by Juana Medina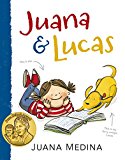 Spunky little Juana loves drawing, eating Brussels sprouts, living in Bogotá, Colombia, and most of all her dog Lucas. What she doesn't like is wearing her itchy school uniform, solving math problems, going to dance class and most of all learning English. It is only when her grandparents tell her about an upcoming special trip that Juana starts to think that maybe learning English could be useful after all. The first book of a new series, humourous Juana & Lucas with its endearing main character is sure to win over the hearts of young readers everywhere. ~ Hispanic – Elementary School
---
2017 Illustrator Award Winner
---
Lowriders to the Center of the Earth
by Cathy Camper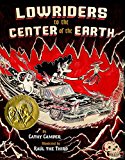 This sequel to Lowriders in Space brings back the lovable car-repairing trio Lupe Impala, Elirio Malaria, and El Chavo Octopus. When their cat Genie goes missing, the search leads them to the realm of Mictlantecuhtli, the Aztec god of the Underworld, who is keeping Genie prisoner. With Raul the Third's intricate artwork, an action-packed storyline, and cool Spanish phrases throughout, Lowriders to the Center of the Earth is a graphic novel that even reluctant readers will love.  ~ Hispanic – Elementary School, Middle School
---
*You can buy any of the books on this site from Amazon USA, CAN or UK by clicking on the book titles or covers*
---
---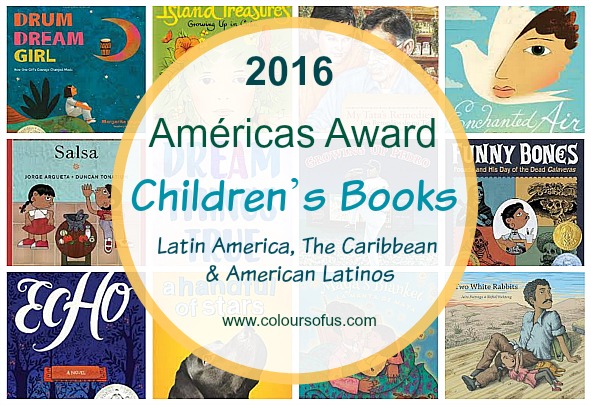 ---
More books with Hispanic characters:
---
---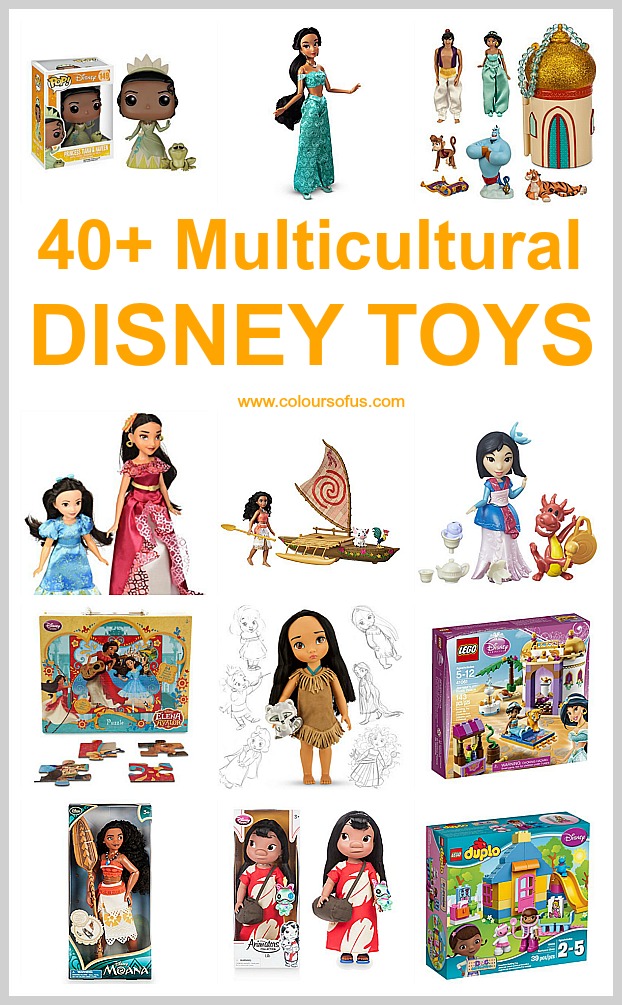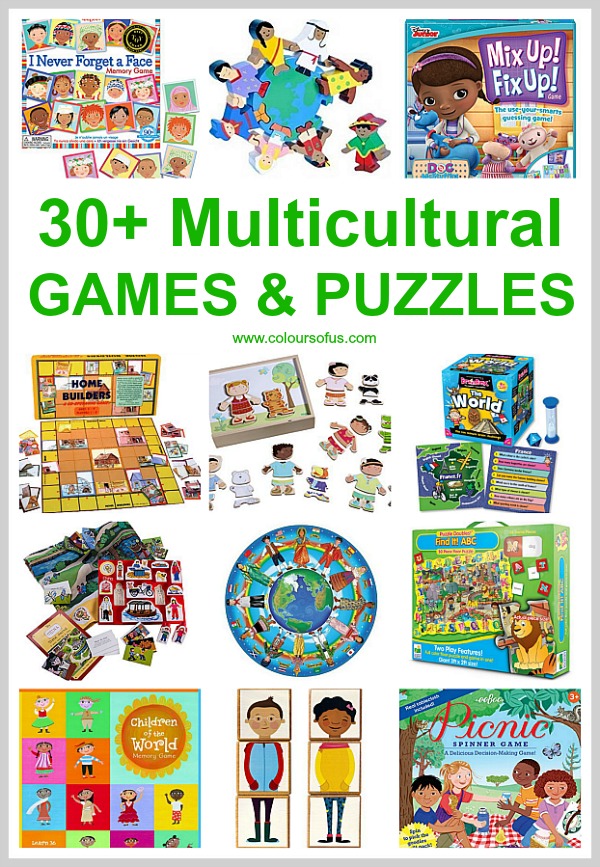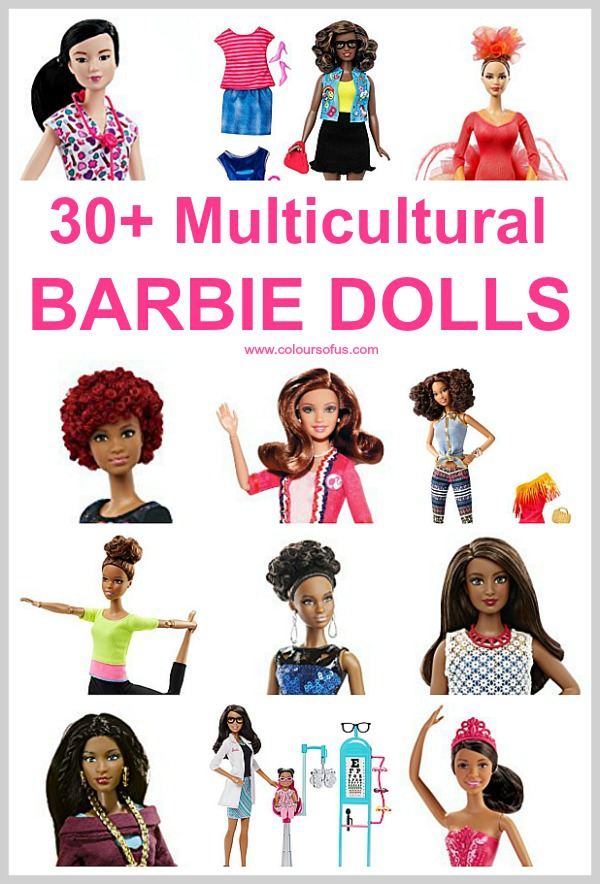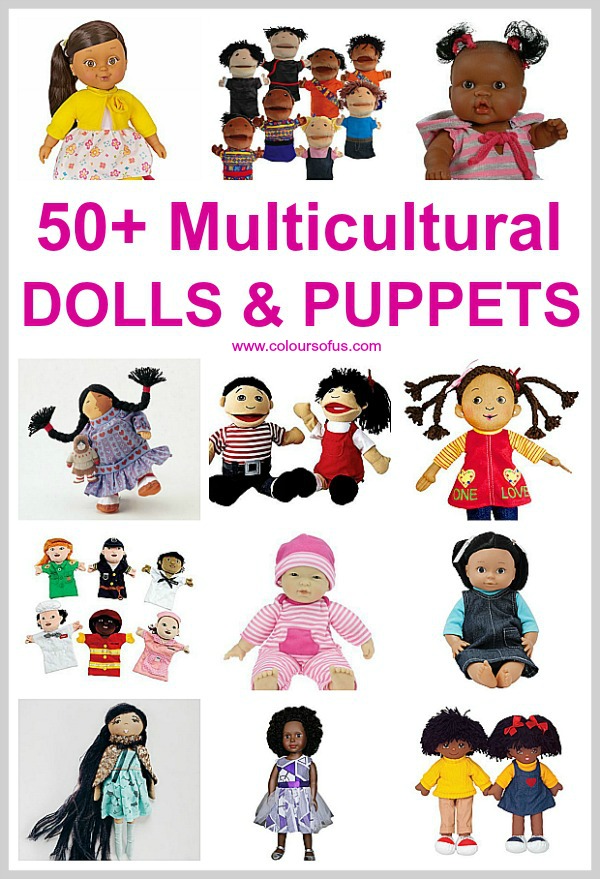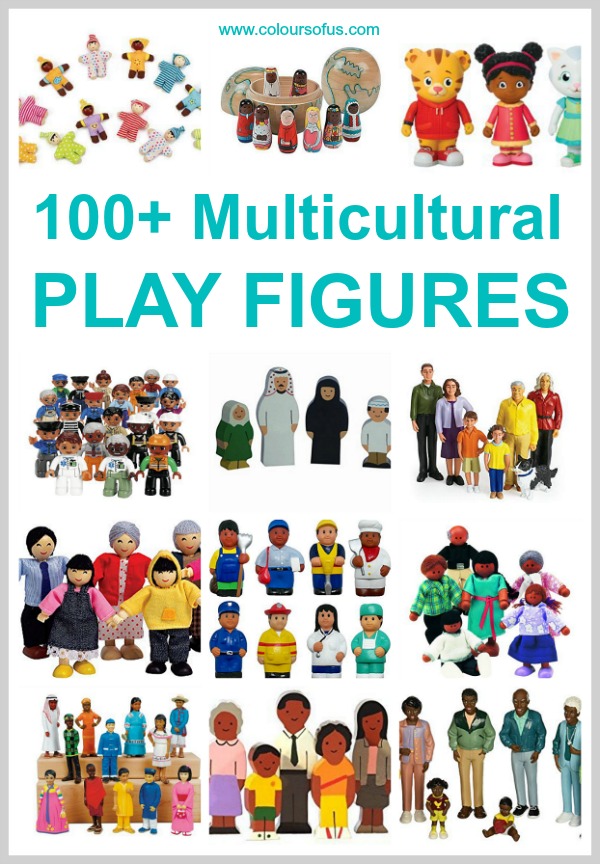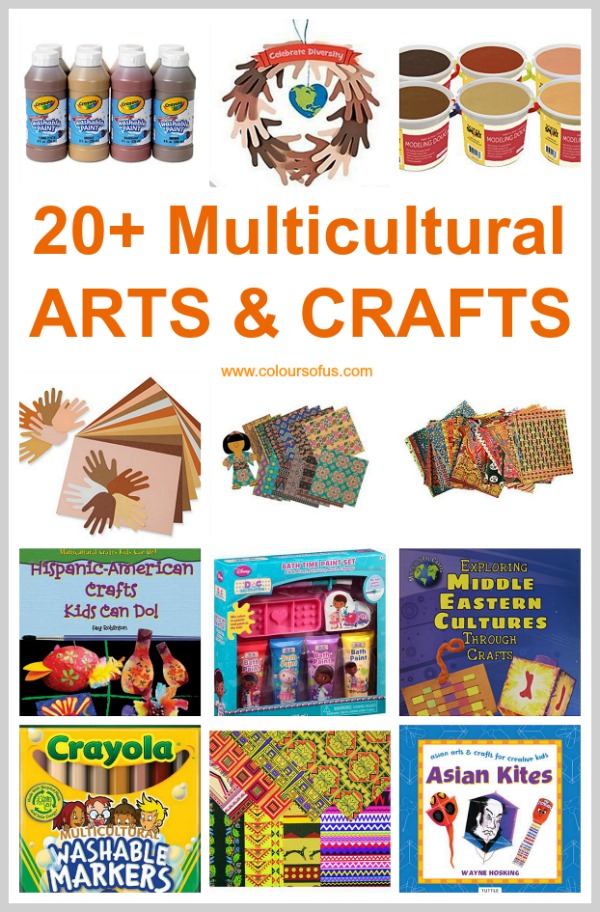 ---