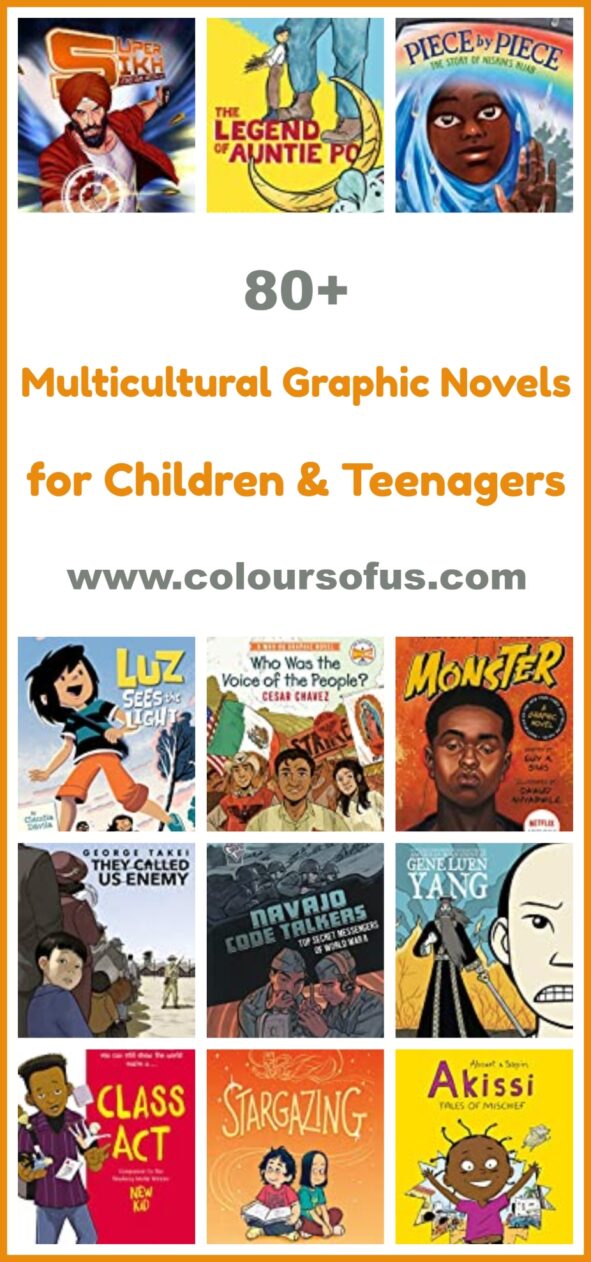 Dynamic and visually engaging, comic books and graphic novels are an exciting genre for children and teenagers that often even gets reluctant readers hooked. It is wonderful to see such a good variety of multicultural graphic novels out there, from characters of different ethnicities to a wide range of subjects. Enjoy browsing!
---
80+ Multicultural Graphic Novels for Children & Teenagers
---
Preschool
---
Little Robot
by Ben Hatke
When a little girl finds an adorable robot in the woods, she presses a button and accidentally activates him. Now, she finally has a friend. But the big, bad robots are coming to collect the little guy for nefarious purposes, and it's all up to a five-year-old armed only with a wrench and a fierce loyalty to her mechanical friend to save the day! Award-winning graphic novel Little Robot, is a simple, moving story about friendship and overcoming fears. ~ African – Preschool
---
Where's Halmoni?
by Julie Kim
Beautifully illustrated in graphic-novel style, Where's Halmoni? follows a young Korean girl and boy whose search for their missing grandmother leads them into a world inspired by Korean folklore, complete with mischievous goblins (dokkebi), a greedy tiger, a clever rabbit, and a wily fox. ~ Asian – Preschool
Related: 180+ Asian & Asian American Books For Children & Teenagers
---
---
Elementary School
---
Princess Princess Ever After
by Katie O.Neill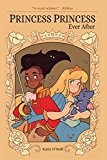 When the heroic princess Amira rescues the kind-hearted princess Sadie from her tower prison, they discover that they bring out the very best in each other. Together, the two very different princesses embark on a journey to defeat their greatest foe yet: a jealous sorceress, who wants to get rid of Sadie once and for all. Princess Princess Ever After is a queer, feminist and multicultural graphic novel that children will love! ~ Diverse – Elementary School
Related: 14 Multicultural Children's Books About Spunky Princesses
---
Here I Am
by Patti Kim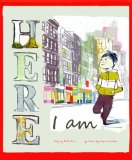 Newly arrived in America from an Asian country, a young boy is overwhelmed by the lights and noise of a busy city. He finds comfort in a red seed he brought from his faraway home country. When he loses the seed, the search for it eventually leads him to new friendship. Without words and in expressive cartoon style, Here I am describes the confusion and sadness of an uprooted child. ~ Asian – Elementary School
Related: 30 Multicultural Picture Books about Immigration
---
The Supadupa Kid 1 & 2
by Ty Allan Jackson
The Supadupa Kid is a Black teen super hero who faces his biggest challenge: the villainous Dark Matter. With the power to control gravity and invisibility she is a formidable foe. Along with best friend / genius Ronald and new side-kick Mue vete, SDK attempts to take down his most wicked nemesis yet. ~ African – Elementary School
Related: 30 Multicultural Children's Books featuring Superheroes
---
Akissi: Tales of Mischief
by Marguerite Abouet
Poor Akissi! The neighborhood cats are trying to steal her fish, her little monkey Boubou almost ends up in a frying pan, and she's nothing but a pest to her older brother Fofana. But Akissi is a true adventurer, and nothing scares her away from hilarious escapades in her modern African city. Akissi: Tales of Mischief is the first volume of the hilarious misadventures of Akissi, a spunky girl living in Ivory Coast. ~ African – Elementary School
More in the series: Akissi: More Tales of Mischief // Akissi: Even More Tales of Mischief
---
Sex Is a Funny Word: A Book about Bodies, Feelings, and YOU
by Cory Silverbird
A comic book that includes children and families of all makeups, orientations, and gender identities, Sex Is a Funny Word is an essential resource about bodies, gender, and sexuality for elementary school children as well as their parents and caregivers. Much more than the "facts of life" or "the birds and the bees," this engaging book opens up conversations between young people and their caregivers in a way that allows adults to convey their values and beliefs while providing information about boundaries, safety, and joy. ~ Diverse – Elementary School
Related: 45 Multicultural Children's Books About Bodies, Sex & Consent
---
Lift
by Minh Lê
Iris loves to push the elevator buttons in her apartment building, but she's not so keen on sharing that fun with her little brother. When the sudden appearance of a mysterious new button opens up entire realms of possibility, Iris learns that sharing a discovery with the people you love can be the most wonderful experience of all. With dynamic comic-inspired style, Lift takes readers on an exciting journey of ups, downs, twists and turns. ~ Asian – Elementary School
---
Vampires Don't Wear Polka Dots: A Graphix Chapters Book
by Marcia Thornton Jones & Debbie Dadey
The third graders at Bailey Elementary are so hard to handle that all of their teachers have quit. But their new teacher, Mrs. Jeepers, is different — to say the least. She's just moved from Transylvania into a spooky old house in Bailey City. She wears a mysterious brooch that glows as green as her eyes. Could Mrs. Jeepers be a vampire? Vampires Don't Wear Polka Dots is the first-ever graphic novel adaptation of Scholastic's classic chapter book series. ~ Diverse – Elementary School
More in the series: The Adventure of the Bailey School Kids SET ( Volume 1 – 12 )
---
Black Heroes of the Wild West
by James Otis Smith
Born into slavery in Tennessee, Mary Fields became famous as "Stagecoach Mary," a cigar-chomping, card playing coach driver who never missed a delivery. Bass Reeves, the first black Deputy US Marshal west of the Mississippi, was one of the wiliest lawmen in the territories, bringing thousands of outlaws to justice with his smarts. Bob Lemmons lived to be 99 years old and was so good with horses that the wild mustangs on the plains of Texas took him for one of their own. Black Heroes of the Wild West is a fascinating graphic novel about these three black heroes who took control of their destinies and stood up for their communities in the Old West. ~ Diverse – Elementary School
---
---
Middle School
---
The Tea Dragon Society
by Katie O'Neill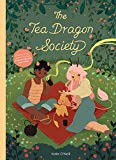 After discovering a lost tea dragon, blacksmith Greta learns about the dying art form of tea dragon care-taking from the kind tea shop owners. As she befriends them and their shy ward, Greta sees how the craft enriches their lives—and eventually her own. The Tea Dragon Society is a charming graphic novel with a diverse cast of LGBTQIA characters and people of colour. Includes  "Extracts from the Tea Dragons Handbook". ~ Diverse – Middle School
From the same series: The Tea Dragon Festival // The Tea Dragon Tapestry
Related: 75+ Multicultural LGBTQIA Books For Children & Teenagers
---
The Cardboard Kingdom
by Chad Sell
Welcome to a neighbourhood of kids who transform ordinary boxes into colorful costumes, and their ordinary block into cardboard kingdom! This is the summer when sixteen kids encounter knights and rogues, robots and monsters–and their own inner demons–on one last quest before school starts again. The Cardboard Kingdom affirms the power of imagination and play during the tween years of identity-searching and emotional growth. ~ Diverse – Middle School
---
Sea Sirens (A Trot & Cap'n Bill Adventure)
by Amy Chu
Trot, a Vietnamese American surfer girl, and Cap'n Bill, her cranky one-eyed cat, catch too big a wave and wipe out, sucked down into a magical underwater kingdom where an ancient deep-sea battle rages. The beautiful Sea Siren mermaids are under attack from the Serpent King and his slithery minions–and Trot and her feline become dangerously entangled in this war of tails and fins. Sea Sirens beautifully weaves together Vietnamese mythology, fantastical ocean creatures, a deep-sea setting, quirky but sympathetic main characters, and fast-paced adventure. ~ Asian – Middle School
From the same series: Sky Island (A Trot & Cap'n Bill Adventure)
---
Go with the Flow
by K. Schneemann & L. Williams
Hazelton High never has enough tampons or pads. Sick of an administration that puts football before female health, Abby, Brit, Christine, and Sasha confront a world that shrugs at the thought of a menstruation revolution. Making a change is no easy task, especially while grappling with everything from crushes to trig to JV track but they have each other's backs. That is, until one of the girls tests the limits of their friendship and pushes the friends to question the power of their own voices. Go With The Flow is an engaging graphic novel about friendship and female empowerment. ~ Diverse – Middle School
Related: 45 Multicultural Children's Books About Bodies, Sex & Consent
---
Running Overload (Jake Maddox Graphic Novels)
by Jake Maddox
Eighth-grader Nimo Mohamed has made the varsity cross-country team and she's determined to keep up with the older girls. So she's training harder than ever, maybe too hard. Soon the runner's grades are tumbling, her times are slipping, and her body is completely exhausted. Can Nimo learn to pace herself and stop this running overload? With its high-stakes sports story with an exciting full-color comic format, Running Overload will appeal to many tweens. ~ Asian – Middle School
Related: 33 Children's Books about Ramadan and Eid
---
Navajo Code Talkers: Top Secret Messengers of World War II
by Blake Hoena
During World War II U.S. forces had to keep battle plans and other top secret information out of the enemy's hands. Coded messages were often used, but secret codes could be broken. To solve this problem, the U.S. military turned to an unexpected source to create an unbreakable code. The Navajo people spoke a complex language that few outsiders knew how to speak. Several Navajo soldiers were recruited to develop a code based on the Navajo language. The result was a complex code that could not be solved by the enemy. Navajo Code Talkers teaches children about the brave Native American soldiers and how their unbreakable code helped defeat the enemy and win the war. ~ Diverse – Middle School
Related: 75+ Native American Children's Books
---
The Okay Witch
by Emma Steinkellner
Thirteen-year-old Moth Hush loves all things witchy. But she's about to discover that witches aren't just the stuff of movies, books, and spooky stories. When some eighth-grade bullies try to ruin her Halloween, something really strange happens. It turns out that Founder's Bluff, Massachusetts, has a centuries-old history of witch drama. And, surprise: Moth's family is at the center of it all! When Moth's new powers show up, things get totally out-of-control. The Okay Witch is a hilarious graphic novel about the weird and wonderful adventures of a witch-in-progress. ~ Diverse – Middle School
Also available: The Okay Witch and the Hungry Shadow 
---
Princeless: Save Yourself
by Jeremy Whitley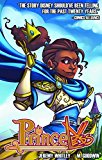 Adrienne Ashe hates being a princess – the fancy dinners, lavish dresses, and most of all having to be saved by a prince. So when her parents lock her away in a tower for a prince to come to her rescue, she decides to take matters into her own hands. Princeless is a fun and fast-paced graphic novel that challenges gender, racial and other stereotypes.  ~ Middle School
Also available: Princeless, Book 2: Get Over Yourself
---
Piece by Piece: The Story of Nisrin's Hijab
by Priya Huq
The same day 13-year-old Bangladeshi-American Nisrin gives a school presentation about Bangladesh while wearing a traditional cultural dress, she is violently attacked on her way home. Deeply traumatized, Nisrin spends the summer depressed and isolated until it's time for her to start freshman year at a new school. The night before, Nisrin decides that she is going to start wearing hijab. Her mother and grandparent's shocked and angry reactions confuse her—but they only strengthen her resolve. Piece by Piece is a moving graphic novel about choosing your own path, even if it leads you to a different place than you expected. ~ Asian – Middle School
Related: 180+ Asian & Asian American Books For Children & Teenagers
---
The Period Comic: A Girl's Easy Guide to Puberty and Periods
by Florence Igboayaka
The Period Comic includes everything girls need to know about growing breasts, acne or pimples, their periods, hair in private areas, feelings, nutrition, managing period cramps, preparing for your first period, period poverty, and so much more. Positive, judgment-free, and medically accurate, this book discusses puberty in a way that young girls can relate to. ~ Diverse – Middle School
Related: 45 Multicultural Children's Books About Bodies, Sex & Consent
---
---
Meg, Jo, Beth, and Amy: A Modern Graphic Retelling of Little Women
by Rey Terciero
With their father serving in the military overseas, Meg, Jo, Beth, and Amy must work overtime this year to make ends meet…and each girl is struggling in her own way. Whether it's school woes, health issues, boy troubles, or simply feeling lost, the March sisters all need the same thing: support from each other.
Meg, Jo, Beth, and Amy: A Modern Graphic Retelling of Little Women
follows four sisters from a blended family as they experience the challenges and triumphs of life in NYC.
~ Diverse – Middle School
---
The Hidden Witch
by Molly Knox Osterberg
Aster and his family are adjusting to his unconventional talent for witchery; unlike the other boys in his family, he isn't a shapeshifter. He's taking classes with his grandmother and helping to keep an eye on his great-uncle whose corrupted magic wreaked havoc on the family. When Aster's friend from the non-magical part of town, Charlie, narrowly escapes a curse, the friends must find the source of the curse before more people — normal and magical alike — get hurt. The Hidden Witch is gripping graphic novel adventure set in the world of magic and shapeshifting. ~ Diverse – Middle School
Related: 18 Multicultural Children's Books about Friendship
---
Ms. Marvel Volume 1: No Normal
by G. Willow Wilson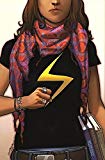 Another spunky Marvel heroine! Kamala Khan is an ordinary girl from Jersey City – until she is suddenly empowered with extraordinary gifts. But who is this all-new Ms Marvel? Teenager? Muslim? Inhuman? As Kamala discovers the dangers of her newfound powers, she unlocks a secret behind them as well. Ms Marvel Vol.1: No Normal introduces a groundbreaking new heroine that has become an international sensation. ~ Asian – Middle School
More in the series: Ms. Marvel: Stretched Thin // Ms. Marvel: Generation Why // Ms. Marvel: Destined
---
The Legend of Auntie Po
by Shing Yin Khor
Placed in a Sierra Nevada logging camp in 1885, 13-year-old Mei tries to stay focused on her job, her close friendship with the foreman's daughter, and telling stories about Paul Bunyan–reinvented as Po Pan Yin (Auntie Po), an elderly Chinese matriarch. Anchoring herself with stories of Auntie Po, Mei navigates the difficulty and politics of lumber camp work and her growing romantic feelings for her friend Bee. Part historical fiction, part magical realism, The Legend of Auntie Po is a powerful graphic novel about immigration, racism and identity. ~ Asian – Middle School
Related: 37 Children's Books to help talk about Racism & Discrimination
---
Twins
by Varian Johnson
Twins Maureen and Francine Carter are best friends. They participate in the same clubs, enjoy the same foods, and are partners on all their school projects. But in 6th Grade Francine becomes Fran — a girl who wants to join the chorus, run for class president, and dress in fashionable outfits that set her apart from Maureen. The twins are growing apart and there's nothing Maureen can do to stop it. Are sisters really forever? Or will middle school change things for good? Twins is a delightful graphic novel about about family, friendship and change. ~ African – Middle School
---
Just Jaime (Emmie & Friends)
by Terri Libenson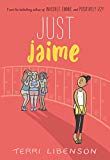 Friends. Frenemies. Middle school… The last day of seventh grade has Jaime and Maya wondering who their real friends are. Jaime knows something is off with her friend group. They've started to exclude her and make fun of the way she dresses and the things she likes. At least she can count on her BFF, Maya, to have her back . . . right? Just Jamie is another spot-on story of middle school drama in the Emmie & Friends series. ~ African – Middle School
---
Lowriders (3 Book Series)
by Cathy Camper
Lupe Impala, El Chavo Flapjack, and Elirio Malaria love working with cars, especially lowriders—cars that hip and hop, dip and drop, go low and slow, bajito y suavecito. The stars align when a contest for the best car around offers a prize of a trunkful of cash—just what the team needs to open their own shop! In the second book, the trio's cat Genie goes missing, and the search leads them to the realm of Mictlantecuhtli, the Aztec god of the Underworld. In the third book the Lowriders are being bullied by Las Matamoscas who won't let any girls or babies into car clubs. Can these three determined outcasts prove they deserve to be in the car show? With intricate artwork, an action-packed storyline, and cool Spanish phrases throughout, Lowriders in Space is a slapstick adventure series that even reluctant readers will love.  ~ Hispanic – Middle School
Related: Pura Belpré Award Winners 1996 & 2021
---
Claudia and the New Girl
by Ann M. Martin
Claudia has always been the most creative kid in her class… until Ashley Wyeth comes along. Ashley wears hippie clothes and has multiple earrings, and she's the most fantastic artist Claudia has ever met. Ashley says Claudia is a great artist, too, but thinks she's wasting her artistic talent with The Baby-sitters Club. When Claudia starts spending more time with Ashley and missing BSC meetings, it becomes clear that Claudia has to make a decision — one of them has to go! Claudia and the New Girl is the 9th book in the popular Baby-sitters Club Graphic Novel series. ~ Diverse – Middle School
Related: 40+ Multicultural Book Series for Girls & Boys
---
Moon Girl and Devil Dinosaur Vol. 1: BFF
by Amy Reeder & Brandon Montclare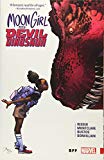 Meet Lunella Lafayette, a preteen super genius who wants to change the world but learns the hard way that it takes more than just big brains. Her life is turned upside down when a savage, red-scaled tyrant from prehistoric past shows up. The Moon Girls and Devil Dinosaur first book in this dynamic graphic novel about a spunky superhero. ~ African – Middle School
Related: 22 Multicultural Children's Books featuring Superheroes
---
---
Stealing Home
by J.Torres
Sandy Saito is obsessed with baseball — especially the Asahi team, the pride of his Japanese Canadian community. But when the Japanese attack Pearl Harbor, his life, like that of every other North American of Japanese descent, changes forever. His family is forced to move to a remote internment camp, and his father must spend months away from them. Sandy, his mother and his brother cope as best they can with the difficulties at the camp. Over time, Sandy comes to realize that life is a lot like baseball. Stealing Home is an emotionally gripping graphic novel about hope and renewal. ~ Asian – Middle School
Related: 180+ Asian &  Asian American Books For Children & Teenagers
---
Measuring Up
by Lily LaMotte
Twelve-year-old Cici has just moved from Taiwan to Seattle, and the only thing she wants more than to fit in at her new school is to celebrate her grandmother, A-má's, seventieth birthday together. Since she can't go to A-má, Cici cooks up a plan to bring A-má to her by winning the grand prize in a kids' cooking contest to pay for A-má's plane ticket! There's just one problem: Cici only knows how to cook Taiwanese food. Measuring Up is a heart-warming graphic novel about family and identity.  ~ Asian – Middle School
Related: 180+ Asian & Asian American Books For Children & Teenagers
---
Luz Sees the Light
by Claudia Davila
When power outages and gas prices first start to increase, 12-year-old Luz balks at the prospect of actually having to walk to the mall. But soon, this intelligent and spirited chica begins to understand that she must change with the times. As food prices rise, Luz decides to help create a more self-sustainable community by transforming a run-down city lot into a garden where she and her neighbours can grow their own fruits and vegetables. With a fiery and resourceful heroine, Luz Sees the Light is an inspiring, kid-friendly take on sustainable living. ~ Hispanic – Middle School
Related: 21 Multicultural Children's Books About Growing Your Own Food
---
Trickster: Native American Tales, A Graphic Collection
by Matt Dembicki
All cultures have tales of the trickster—a crafty creature or being who uses cunning to get food, steal precious possessions, or simply cause mischief. In Native American traditions, the trickster takes many forms, from coyote or rabbit to raccoon or raven. This 10th anniversary graphic anthology of Native American trickster tales brings together Native American folklore and the world of comics. In Trickster, 24 Native storytellers were paired with 24 comic artists, telling cultural tales from across America, ranging from serious and dramatic to funny and sometimes downright fiendish. ~ Diverse – Middle School
Related: 75+ Native American Children's Books
---
Nightlights
by Lorena Alvarez
Every night, tiny stars appear out of the darkness in little Sandy's bedroom. She catches them and creates wonderful creatures to play with until she falls asleep, and in the morning brings them back to life in the whimsical drawings that cover her room. One day, Morfie, a mysterious pale girl, appears at school. And she knows all about Sandy's drawings… Nightlights is a quite dark but beautiful  story about fear, insecurity, and creativity. ~ Hispanic – Middle School
Also available: Hicotea: A Nightlights Story
---
When Stars Are Scattered
by Victoria Jamieson & Omar Mohamed
Omar and his younger brother, Hassan, grow up in Dadaab, a refugee camp in Kenya where there is never enough food, and no access to the medical care Omar knows his nonverbal brother needs. So when Omar has the opportunity to go to school, he knows it might be a chance to change their future . . . but it would also mean leaving his brother, the only family member he has left, every day. When Stars Are Scattered is a heartbreaking yet hopeful graphic novel about a childhood spent waiting. ~ African – Middle School
---
Wait, What?: A Comic Book Guide to Relationships, Bodies, and Growing Up
by H. Corinna & I. Rotman
From Heather Corinna, founder of sex education website 
Scarleteen
, and Isabella Rotman, cartoonist and sex educator, comes this fun and progressive graphic novel guide. 
Wait, What?
 follows Malia, Rico, Max, Sam and Alexis as they talk about all the weird and exciting parts of growing up. Inclusive of different kinds of genders, sexualities, and other identities, the friends explore a wide range of important topics, from puberty, relationships, sexual and gender identity, to consent, boundaries, the media, cultural messages, and how to be kind, accepting, and mature. 
~ Diverse – Middle School
---
Borders
by Thomas King
Borders is a masterfully told story of a boy and his mother whose road trip is thwarted at the border when they identify their citizenship as Blackfoot. Refusing to identify as either American or Canadian first bars their entry into the US, and then their return into Canada. In the limbo between countries, they find power in their connection to their identity and to each other. This powerful graphic novel explores nationhood from an Indigenous perspective and resonates deeply with themes of justice and belonging. ~ Diverse – Middle School
Related: 75+ Native American Children's Books
---
Witches of Brooklyn: (A Graphic Novel)
by Sophie Escabasse
Effie's aunts are weird. Like, really WEIRD. The secretly-magic kind of weird and that makes Effie wonder . . . does this mean she can do magic, too? Life in Brooklyn takes a strange twist for Effie as she learns more about her family and herself. With new friends, a cursed pop-star, and her magically-inclined aunts–Effie's life is about to get interesting. Witches of Brooklyn is a magical graphic novel adventure about change and growth. ~ Diverse – Middle School
Also available: Witches of Brooklyn: What the Hex?!:
---
---
American Born Chinese
by Gene Luen Yang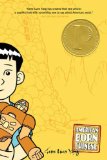 American Born Chinese masterfully weaves together three plotlines: Chinese folk hero Monkey King's efforts to be respected as a god; lonely Asian American Jin Wang's attempts to fit in with his white classmates; and All-American Danny's embarrassment at his – purposefully stereotypical – Chinese cousin's behaviour. This award-winning graphic novel explores the issues of identity and belonging, stereotypes and perceptions, love and friendship. ~ Asian – Middle School
Related: 180+ Asian & Asian American Books For Children & Teenagers
---
New Kid
by Jerry Craft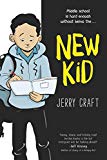 Seventh-grader Jordan Banks' passion is drawing cartoons about his life. He'd love to go to art school but his parents decide to send him to a prestigious private school known for its academics instead. Jordan soon finds himself torn between two worlds. New Kid is an engaging graphic novel about fitting in and staying true to yourself. ~ African – Middle School
---
Class Act
by Jerry Craft
8th grader Drew's grandmother constantly reminds him that he has to "work twice as hard to be just as good." But what if he still isn't afforded the same opportunities that his privileged classmates at the Riverdale Academy Day School take for granted? Drew begins to feel that his good friend Liam might be one of those privileged kids and starts to withdraw. Even their mutual friend Jordan doesn't know how to keep the group together. Companion books to New Kid, the first graphic novel to win the Newbery Medal, Class Act tells another powerful, funny and important story about being one of the few kids of colour in a prestigious private school. ~ African – Middle School
---
Miles Morales: Ultimate Spider-Man
by Brian Michael Bendis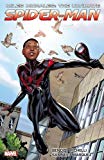 Before Peter Parker died, young Miles' life was just that of a normal teenager who was about to start at a new school. But when a spider's bite grants him incredible arachnid-like powers, Miles is thrust into a world he doesn't understand. Can he live up to Peter's legacy as Spider-Man? Miles Morales: Ultimate Spider-Man is a new chapter in the classic graphic novel that youngsters everywhere love! ~ African – Middle School
---
The Boy Who Became a Dragon: A Bruce Lee Story
by Jim Di Bartolo
Bruce Lee was born on November 27, 1940 – in both the hour and the year of the dragon. He grew up as a child in Hong Kong when it was occupied by the Japanese, was the object of discrimination and bullying, and grappling against the influence of gangs as a teenager. Told in spectacular graphic form, The Boy Who Became A Dragon tells the story of how Bruce Lee found his salvation through kung fu and became a global star. ~ Asian – Middle School
---
Everything You Ever Wanted to Know About Puberty—and Shouldn't Be Googling
by Morris Katz
Everything You Ever Wanted To Know About Puberty — And Shouldn't Be Googling feels like it's written by the cool, older brother and takes boys from their first armpit hair to their first wet dream—and beyond. Facts about developmental changes to tween and teen boys' bodies and brains are presented in a fun and edgy graphic novel format. Boys do not only learn about health, hygiene, and sexuality, but also about important related topics such as social media, cyberbullying and  respecting girls and women. ~ Diverse – Middle School
Related: 45 Multicultural Children's Books About Bodies, Sex & Consent
---
Pashmina
by Nidhi Chanani
Priyanka Das has so many unanswered questions: Why did her mother leave India? What was it like there? Who is her father, and why did her mom leave him behind? But her mom avoids these questions, so for Pri, her mother's homeland can only exist in her imagination… until she find a mysterious pashmina tucked away in a forgotten suitcase. When she wraps herself in it, she is transported to a vivid and colourful place. But is this the real India? And what is that shadow lurking in the background? Pashima is a heartwarming graphic novel about identity and self-discovery. ~ Asian – Middle School
Related: 180+ Asian & Asian American Books For Children & Teenagers
---
Stargazing
by Jen Wang
Although they both grew up in the same Chinese-American suburb, artistic and impulsive Moon is unlike anyone Christine has ever known. But after Moon moves in next door, these unlikely friends soon become best friends. Moon even tells Christine her deepest secret: that she has visions, sometimes, of celestial beings who speak to her from the stars. Moon's visions have an all-too-earthly root, however, and soon she is fighting for her life in hospital. Can Christine be the friend Moon needs, now, when the sky is falling? Stargazing is a deeply personal yet wholly relatable friendship story that's at turns joyful, heart-wrenching, and full of hope. ~ Asian – Middle School
Related: 18 Multicultural Children's Books about Friendship
---
Who Was the Voice of the People?: Cesar Chavez: A Who HQ Graphic Novel
by Terry Blas
Follow Cesar Chavez and the National Farmworkers Association as they set out on a difficult 300-mile protest march in support of farm workers' rights. A story of hope, solidarity, and perseverance, Who Was the Voice of the People?: Cesar Chavez invites readers to immerse themselves in the life of the famous Latino American Civil Rights leader — brought to life by gripping narrative and vivid full-colour illustrations that jump off the page. ~ Hispanic – Middle School
Related: Pura Belpré Award Winners 1996 – 2021
---
---
High School
---
Almost American Girl: An Illustrated Memoir
by Robin Ha
Growing up as the only child of a single mother in Korea has bonded Robin and her mom fiercely together. So when a visit to  friends in Huntsville, Alabama, unexpectedly becomes a permanent relocation—following her mother's announcement that she's getting married—Robin is devastated and struggles to adapt to the change. Then one day Robin's mother enrolls her in a local comic drawing class, which opens the window to a future Robin could never have imagined. Almost American Girl is a moving graphic novel about immigration and belonging. ~ Asian – High School
Related: 30 Multicultural Picture Books about Immigration
---
Redbone: The True Story of a Native American Rock Band
by C. Staebler & S. Paoloni
Brothers Pat and Lolly Vegas were talented Native American rock musicians that took the 1960s Sunset Strip by storm. They influenced The Doors and jammed with Jimmy Hendrix before he was "Jimi". As the American Indian Movement gained momentum the band took a stand, choosing pride in their ancestry over continued commercial reward. Created in cooperation with the Vegas family, Redbone is a historically accurate account of the story of the band behind the hit song "Come and Get Your Love". ~ Diverse – High School
Related: 75+ Native American Children's Books
---
Monster: A Graphic Novel
by Walter Dean Meyers
"Sometimes I feel like I have walked into the middle of a movie. Maybe I can make my own movie. The film will be the story of my life. No, not my life, but of this experience. I'll call it what the lady prosecutor called me … Monster." Teenager Steve Harmon is awaiting trial for murder and robbery. Was he really involved in the crime or was he just in the wrong place at the wrong time? Monster: A Graphic Novel is a thrilling black-and-white graphic novel adaption of the multi-award-winning Monster.  ~ African – High School
Related: 150 Children's Books Celebrating Black Boys
---
Displacement
by Kiku Hughes
Kiku suddenly she finds herself displaced to the 1940s Japanese-American internment camp that her late grandmother, Ernestina, was forcibly relocated to during World War II. Living alongside her young grandmother and other Japanese-American citizens in internment camps, Kiku witnesses the lives of Japanese-Americans who were denied their civil liberties but managed to cultivate community and commit acts of resistance in order to survive. Displacement is a bittersweet historical graphic novel that highlights a dark part of American history. ~ Asian – High School
Related: 180+ Asian & Asian American Books For Children & Teenagers
---
Black Panther Adventures
by Joe Caramagna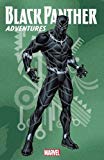 An international incident explodes when the Fantastic Four get their hands on a shipment of Vibranium – the uncanny metal only found in T'Challa's kingdom, the fictional African nation of Wakanda. Will the FF feel the Black Panther's wrath? The Black Panther Adventures is a suspenseful all-time favourite graphic novel.  ~ African – High School
---
Let's Talk About It: The Teen's Guide to Sex, Relationships, and Being a Human (A Graphic Novel)
by E. Moen & M. Nolan
Covering relationships, friendships, gender, sexuality, anatomy, body image, safe sex, sexting, jealousy, rejection, sex education, and more, Let's Talk About It is the go-to handbook for every teen navigating adolescence. Inclusive, accessible and honest, this graphic novel guide is perfect for any teen starting to ask…Is what I'm feeling normal? Is what my body is doing normal? Am I normal? How do I know what are the right choices to make? How do I fix it when I make a mistake? ~ Diverse – High School
Related: 45 Multicultural Children's Books About Bodies, Sex & Consent
---
Super Sikh #1
by Eileen Kaur Alden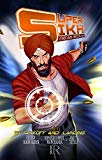 Deep Singh loves Elvis, hates the Taliban, works at a tech company and lives with his parents. But behind that front he is a top secret agent for the United Nations, fighting terrorism all around the world. Right now though, he really needs a vacation. And there's only one place to go: Graceland! Available on Kindle & comiXology, Super Sikh #1 introduces a unique superhero that teenagers will love ~ Asian – High School
---
I Am Alfonso Jones
by Toni Medina
Alfonso Jones can't wait to play the role of Hamlet in his school's hip-hop rendition of the classic Shakespearean play. He also wants to let his best friend, Danetta, know how he really feels about her. But as he is buying his first suit, an off-duty police officer mistakes a clothes hanger for a gun and shoots Alfonso. When Alfonso wakes up in the afterlife, he's on a ghost train guided by well-known victims of police shootings, who teach him what he needs to know about this subterranean spiritual world. Meanwhile, Alfonso's family and friends seek justice for Alfonso in the streets. As they confront their new realities, both Alfonso and those he loves realize the work that lies ahead in the fight for justice. Acclaimed I Am Alfonso Jones is a graphic novel about racism, police brutality and the Black Lives Matter movement. ~ African – High School
Related: 37 Children's Books to help talk about Racism & Discrimination
---
They Called Us Enemy
by George Takei
Award-winning They Called Us Enemy is a stunning graphic memoir recounting actor/author/activist George Takei's childhood imprisoned within American concentration camps during World War II. Takei's account of those years behind barbed wire, the joys and terrors of growing up under legalized racism, his mother's hard choices, and his father's faith in democracy is a gripping tale of courage, country, loyalty, and love. ~ Asian – High School
Related: Multicultural 2021 ALA Award-Winning Children's & YA Books
---
---
Yummy: The Last Days of a Southside Shorty
by G. Neri
Eleven-year old Roger is trying to make sense of his classmate Robert "Yummy" Sandifer's death. Yummy could be as tough as a pit bull sometimes. Other times he was as sweet as the sugary treats he loved to eat. Was Yummy some sort of monster, or just another kid? As Roger searches for the truth, he finds more and more questions. How did Yummy end up in so much trouble? Did he really kill someone? And why do all the answers seem to lead back to the same gang to which Roger's older brother belongs? Yummy: The Last Days of a Southside Shorty is a compelling graphic dramatization based on events that occurred in Chicago in 1994. ~ African – High School
---
Dragon Hoops
by Gene Luen Yang
Gene understands comic book stories. Big action. Bigger thrills. And the hero always wins. But Gene doesn't get sports. As a kid, his friends called him "Stick" and every basketball game he played ended in pain. He lost interest in basketball long ago, but at the high school where he now teaches, it's all anyone can talk about. The men's varsity team, the Dragons, is having a phenomenal season that's been decades in the making. What Gene doesn't know yet is that this season is not only going to change the Dragons's lives, but his own life as well. Dragon Hoops is an extraordinary graphic novel about the author's life, his family, and the high school where he teaches. ~ Asian – High School
Related: 180+ Asian & Asian American Books For Children & Teenagers
---
Paying the Land
by Joe Sacco
Joe Sacco travels the frozen North to reveal a people in conflict over the costs and benefits of development. The mining boom is only the latest assault on indigenous culture: Sacco recounts the shattering impact of a residential school system that aimed to "remove the Indian from the child"; the destructive process that drove the Dene from the bush into settlements and turned them into wage laborers; the government land claims stacked against the Dene Nation; and their uphill efforts to revive a wounded culture. Paying the Land is a masterful work of comics journalism about indigenous North America, resource extraction, and our debt to the natural world. ~ Diverse – High School
---
The Black Panther Party: A Graphic Novel History
by David F. Walker
Founded in California in 1966, the Black Panther Party for Self-Defense was a radical political organization that stood in defiant contrast to the mainstream civil rights movement. The Black Panther Party explores the significance of the Panthers, from their social, educational, and healthcare programs to uplift the Black community to their battle against police brutality through citizen patrols and frequent clashes with the FBI. With dramatic retellings and illustrated profiles of key figures, this graphic novel captures the major events, people, and actions of the party. ~ African – High School
---
Long Way Down: The Graphic Novel
by Jason Reynolds
When his older brother, Shawn, is shot dead, Will feels a deep sadness. But in his neighborhood, there are THE RULES: No.1: Crying. Don't. No matter what. No.2: Snitching. Don't. No matter what. No.3: Revenge. Do. No matter what. But bullets miss. You can get the wrong guy. And there's always someone else who knows to follow the rules… With haunting artwork, award-winning Long Way Down is now a gripping, galvanizing graphic novel. ~ African – High School
---
Moonshot: The Indigenous Comics Collection
by Hope Nicholson
MOONSHOT: The Indigenous Comics Collection features dozens of Native American comic book stories showcasing the rich heritage and identity of indigenous storytelling. From traditional stories to exciting new visions of the future, this collection presents some of the finest comic book and graphic novel work in North America. ~ Diverse – High School
Related: 75+ Native American Children's Books
---
Year of the Rabbit
by Tian Veasna
Year of the Rabbit is the harrowing account of one family's desperate struggle to survive the murderous reign of the Khmer Rouge in Cambodia. In 1975, the Khmer Rouge seized power in the capital city of Phnom Penh. Immediately after declaring victory in the war, they set about evacuating the country's major cities with the brutal ruthlessness and disregard for humanity that characterized the regime ultimately responsible for the deaths of one million citizens. ~ Asian – High School
---
March (Trilogy Slipcase Set)
by John Lewis
Discover the inside story of the Civil Rights Movement through the eyes of one of its most iconic figures, Congressman John Lewis. March is the award-winning, #1 bestselling graphic novel trilogy recounting his life in the movement and some of the most pivotal moments of the Civil Rights Movement. This commemorative set contains all three volumes in a beautiful slipcase. ~ African – High School
Related: NEW 2021 Black History Books For Children & Teenagers
---
Boxers // Saints
by Gene Luen Hung
China,1898. Bands of foreign missionaries and soldiers roam the countryside, bullying and robbing Chinese peasants. Little Bao has had enough. Harnessing the powers of ancient Chinese gods, he recruits an army of Boxers – commoners trained in kung fu who fight to free China from "foreign devils." Against all odds, this grass-roots rebellion is violently successful. But so many are dying, including thousands of "secondary devils" – Chinese citizens who have converted to Christianity. Boxers & Saints is an innovative new graphic novel in two volumes – the parallel stories of two young people caught up on opposite sides of a violent rift. ~ Asian – High School
---
*You can buy any of the books on this site from Amazon USA by clicking on the book titles or covers*
---
---