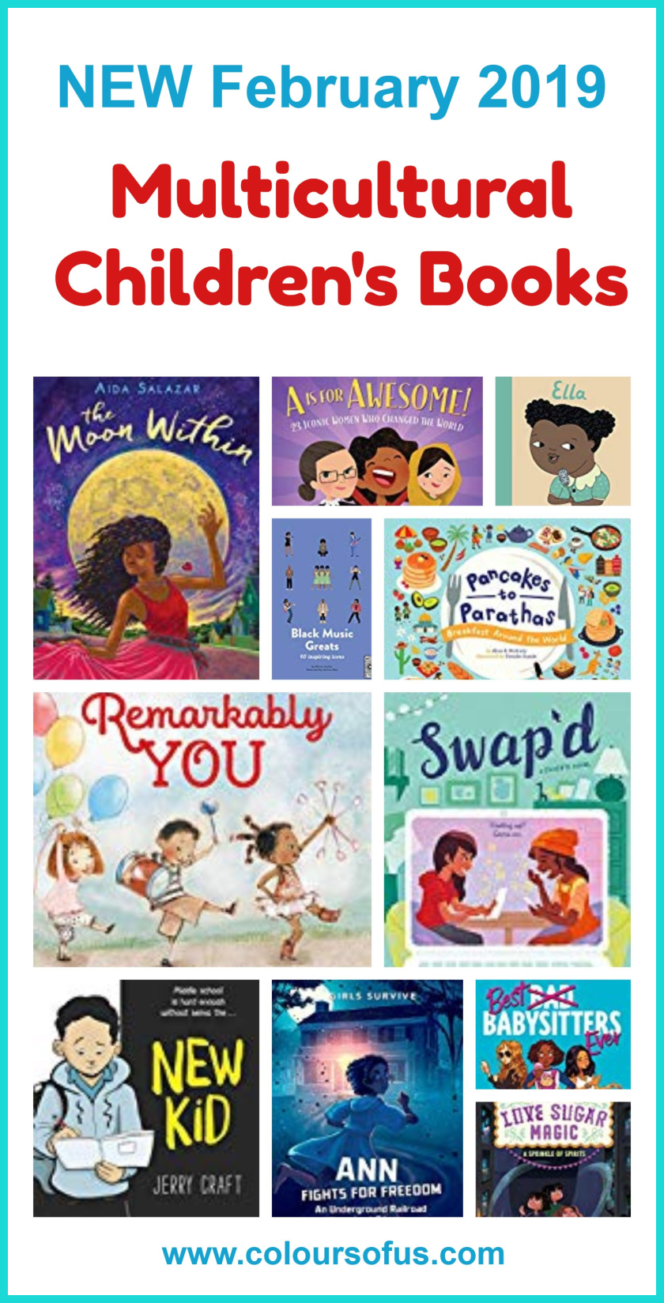 Browse our list of new multicultural children's books! There is something for every age group here, from babies and toddlers to teenagers. Our personal favourites are Ella (Babies & Toddlers), Pancakes to Parathas (Preschool), Wilma's Way Home (Elementary School), The Moon Within (Middle School) and Sparrow (High School).
---
New Multicultural Children's Books February 2019
---
Babies & Toddlers
---
A Is for Awesome!: 23 Iconic Women Who Changed the World
by Eva Chen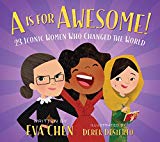 From Amelia Earhart to Malala Yousafzai,  Tina Turner, and all the way to eXtraordinary You and the Zillion of adventures you will go on, this vibrant board book introduces iconic women and girls to the littlest readers. A Is For Awesome is a fun alphabet book with spirited illustrations that will keep little ones' attention. ~ Diverse – Babies & Toddlers
More books about amazing women: 30 Diverse Children's Anthologies About Trailblazing Women
---
Ella: My First Ella Fitzgerald
by Isabel Sanchez Vegara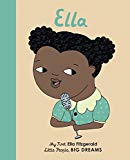 With stylish and quirky illustrations, Ella introduces the youngest dreamers to the First Lady of Song, from her early singing days on the streets of Harlem to her success as a jazz legend. Part of the Little People, Big Dreams series, this board book version of the international bestseller Ella Fitzgerald. ~ African – Babies & Toddlers
More books about female artists: 40 Multicultural Children's Books About Fabulous Female Artists
---
Rosa: My First Rosa Parks
by Lisbeth Kaiser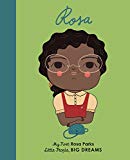 Another inspiring new board book in the Little People, Big Dreams series! In 1955, Rosa Parks refused to give up her seat to a white man on a segregated bus, sparking the Montgomery Bus Boycott. Her courageous decision had a huge impact on civil rights, eventually leading to the end of segregation on public transport. ~ African – Babies & Toddlers
---
---
Preschool
---
Remarkably You
by Pat Zietlow Miller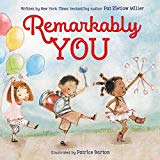 "You might go unnoticed, or shine like a star, / but wherever you go and whoever you are… / don't change how you act to be just like the rest. / Believe in yourself and the things you do best." With inspiring text and exuberant illustrations, Remarkably You celebrates all the wonderful ways children can be their remarkable selves. ~ Diverse – Preschool
---
Fast Enough: Bessie Stringfield's First Ride
by Joel Christian Gill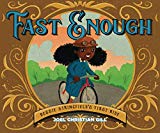 We love Bessie Stringfield! Such a cool lady! Bessie Stringfield was the first African-American woman to travel solo across the U.S. on a motorcycle. Fast Enough combines a fictional story of young Bessie with historical facts about her as an adult. Bessie Stringfield was the first Black woman to travel solo across the United States on a motorcycle. She was a true adventurer, daring to ride to places unsafe for African Americans in the 1930s and '40s. ~ African – Preschool
More books about amazing women & girls: 26 Multicultural Picture Books about Inspiring Women & Girls
---
My Mommy Medicine
by Edwidge Danticat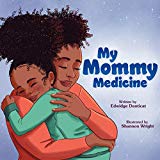 "Whenever I am sick, /  Or just feel kind of gloomy or sad, / I can always count on my Mommy Medicine." When a child wakes up feeling sick, she is treated to a good dose of mommy medicine. Her remedy includes a yummy cup of hot chocolate; a cosy bubble bath, and plenty of cuddles. With lyrical text and vibrant illustrations, Mommy Medicine celebrates the comfort a mother's love gives.  ~ African – Preschool
More books about mothers: 14 Multicultural Children's Books about Mothers
---
Pancakes to Parathas: Breakfast Around the World
by Alice B. McGinty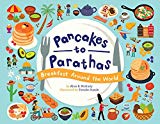 With rhyming text and bold colourful illustrations, Pancakes To Parathas takes young readers on a tour around the world to explore the breakfasts of twelve different countries, from cornmeal porridge in Jamaica to soured soybeans in Japan and deep-fried bean fritters in Nigeria. ~ Diverse – Preschool
---
---
Elementary School
---
Muhammad Ali 
by Isabel Sanchez Vegara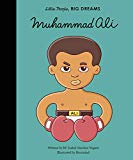 When he was little, Muhammad Ali started boxing after not being able to fight off the thief who stole his bike. Over the years, he developed a strong jab and an even stronger work ethic. Together, these skills earned him the title Heavyweight Champion of the World. With quirky illustrations, Muhammad Ali introduces young readers to "the greatest boxer of all time". Includes a biographical timeline, historical photos and a detailed profile of Ali. ~ African – Elementary School
---
Carter Reads the Newspaper
by Deborah Hopkinson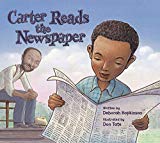 Born to formerly enslaved parents, Carter G. Woodson read the newspaper to his father every day. When he worked in the coal mines he not only read to the other miners but also started researching the past of his people. Woodson went on to spend his whole life introducing people to Black History. Carter Reads The Newspaper is the first-ever picture book biography about the father of Black History Month. ~ African – Elementary School
More books about reading: 15 Multicultural Children's Books celebrating books & reading
---
Ruby Bridges: Get to Know the Girl Who Took a Stand for Education
by M. Michelle Derosier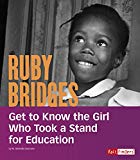 In 1960, six-year-old Ruby Bridges was chosen to be the first (and only) black child at William Frantz Elementary School. On her first day, she was greeted by a hostile crowd and federal marshalls. Little did she know at the time that she would become America's symbol for racial equality and desegregated education. Easy to read, with lots of historical photos and thinking questions, Ruby Bridges is excellent for classroom use. ~ African – Elementary School
---
Cesar Chavez: Get to Know the Leader Who Won Rights for Workers 
by Rebecca Langston-George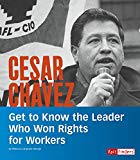 From the same series as the above book, Cesar Chavez introduces the famous leader who won rights for workers. Cesar never forgot how it felt when his family lost their farm. He went on to fight for fair wages and labour laws for farmworkers and had a historical impact beyond the fields. ~ Hispanic – Elementary School
---
Black Music Greats: 40 inspiring Icons
by Olivier Cachin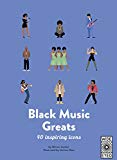 Part of 40 Inspiring Icons series, Black Music Greats introduces young readers to forty of the most legendary Black musicians, from Nina Simone to Prince and Run DMC. Young readers can find out about each artist's most iconic shows, genre-defining techniques, friends, rivals, and nicknames. Each profile includes 5 must-listen-to tracks. ~ African – Elementary School
More in the series: Super Scientists // Soccer Stars // Music Legends // Greek Gods and Heroes // People of Peace
---
Wilma's Way Home: The Life of Wilma Mankiller 
by Doreen Rappaport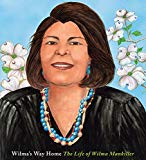 In 1956, the government uprooted Wilma's family and moved them to California. Separated from her community, Wilma found refuge in the Indian Center in San Francisco where she developed the local Native community and championed Native political activists. When she returned to Oklahoma, Wilma took part in Cherokee government. Despite many obstacles, from resistance to female leadership to a life-threatening accident, Wilma's dedication to serving her people led to her election as the first female chief of the Cherokee Nation. Interweaving prose with Wilma's own words,
Wilma's Way Home
is a moving account of this inspiring leader. 
~ Diverse – Elementary School
---
---
Middle School
---
Biddy Mason Speaks Up 
by Arisa White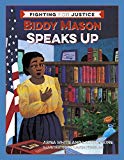 Part of the Fighting for Justice series, this book introduces young readers to Bridget "Biddy" Mason, an African American philanthropist, healer, and midwife born into slavery. Biddy refused to be defined by her enslavement and later became a business and civic leader in Los Angeles. Biddy Mason Speaks Up is an age-appropriate examination of slavery, racism, and community healing. Each chapter begins with lyrical text and full-colour illustrations, followed by keyword definitions, historical context, timelines, and questions posed to the readers.  ~ African – Middle School
More books about racism: 37 Children's Books to help talk about Racism & Discrimination
More new Black History books: 11 Brand New Black History Children's Books January 2019
---
Best Babysitters Ever
by Caroline Cala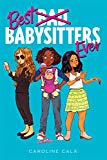 12-year-old Malia convinces her friends Dot and Bree to start a babysitting club in order to earn funds for an epic birthday bash. But babysitting isn't exactly what they thought it would be… Best Babysitters Ever is a funny middle-grade novel about friendship, jealousy and first crushes. ~ Diverse – Middle School
More middle-grade novels: 21 Multicultural Middle-Grade Novels for Summer Reading // 21 Middle-Grade Novels With Multiracial Characters // The 15 Best Multicultural Middle -Grade Novels of 2016
---
Love Sugar Magic: A Sprinkle of Spirits
by Anna Meriano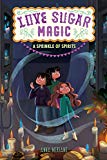 In this follow-up of the instant hit Love Sugar Magic: A Dash of Trouble, Leonora Logroño has finally been introduced to her family's bakery bruja magic. But since her special power hasn't shown up yet, her family still won't let her perform her own spells, and they expect her to keep the family magic secret, even from her best friend Caroline. Suddenly spirits are popping up all over town, causing all sorts of trouble! Is this Leo's fault? And can she reverse the spell before it's too late? Love Sugar Magic: A Sprinkle Of Spirits is a charming book that middle-graders will love. ~ Hispanic – Middle School
---
Swap'd (Click'd, Book 2)
by Tamara Ireland Stone
The second book in the Click'd series, Swap'd sees Allie Navarro determined to redeem herself. So when the class gets an assignment to create a mobile game from recycled code, Allie pairs up with Courtney, her best friend from CodeGirls camp, to create the perfect trade app. This fun and fast-paced novel about friendship, first crushes, and serious coding skills will have readers cheering Allie on from the first page to the last. ~ Hispanic – Middle School
---
Welcome to Washington, Fina Mendoza
by Kitty Felde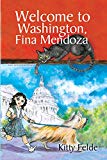 10-year-old Fina Mendoza's mom just died. She and her older sister Gabby move to Washington, D.C. to live with Papa, a congressman from California. Fina loves riding the Capitol subways, grabbing snacks in congressional offices, and spending more time with Papa. But after she encounters a mysterious cat, a string of disasters follows, and Fina must solve the mystery of the Demon Cat of Capitol Hill. Welcome To Washington, Fina Mendoza is a fun read with a lovable protagonist that will appeal to middle-graders everywhere. ~ Hispanic – Middle School
---
Who Is Michael Jordan?
by Kirsten Anderson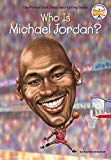 Part of the popular Who Was? series, Who Is Michael Jordan? introduces young readers to the famous basketball player who changed the game forever. Michael Jordan's determination to be the best made him a star player on his college basketball team and later an NBA legend, both for his skills and his endorsements. ~ African – Middle School
---
Lety Out Loud
by Angela Cervantes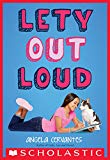 Recently immigrated to the U.S., Lety Muñoz loves volunteering at the Furry Friends Animal Shelter because the dogs and cats there don't care how fast she can find the right word in English. When another volunteer sets up a secret competition to determine who will be the official shelter scribe, Lety is worried that if the shelter finds out, they'll kick her out of the program. And then she'll never be able to adopt her favourite shelter dog! Lety Out Loud is a touching story about compassion, empathy and living between two cultures. ~ Hispanic – Middle School
More books about immigration: 30 Multicultural Picture Books about Immigration
---
New Kid
by Jerry Craft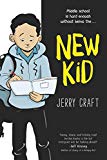 Seventh-grader Jordan Banks' passion is drawing cartoons about his life. He'd love to go to art school but his parents decide to send him to a prestigious private school known for its academics instead. Jordan soon finds himself torn between two worlds. New Kid is an engaging graphic novel about fitting in and staying true to yourself. ~ African – Middle School
---
The Moon Within
by Aida Salazar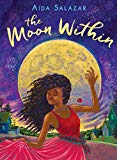 11-year old Celi Rivera has lots to grapple with, from her changing body to her first crush and her best friend's exploration of gender fluidity. But most of all, she is dreading the looming arrival of her first period, because her mother insists on having a traditional Mexican moon ceremony. Told in verse, The Moon Within is a sensitive and humorous coming-of-age story that will appeal not only to young Latinas but girls everywhere. ~ Hispanic – Middle School
---
Ann Fights for Freedom: An Underground Railroad Survival Story
by Nikki Shannon Smith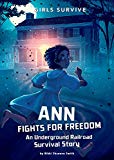 Twelve-year-old Ann understands there is only one thing to be grateful for as a slave: having her family together. But when the master plans to sell her and her younger brother to two different owners, the family decides to run away on the Underground Railroad. Will they survive the dangerous trip to their freedom in the North? Ann Fights For Freedom is a compelling read with expressive illustrations. ~ African – Middle School
More historical fiction: African American Historical Fiction for Middle School
---
Robert Sengstacke Abbott: A Man, a Paper, and a Parade
by Susan Engle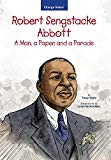 The first title in the newly launched Change Maker Series, Robert Sengstacke Abbott is the biography of the founder of The Chicago Defender, one of the first influential newspapers for African Americans, in 1905. Robert Abbott uplifted and inspired generations of African Americans and encouraged them to fight for equality during a time when many were deprived of basic freedom. ~ African – Middle School
---
---
High School
---
The Ride
by Nancy Cathers Demme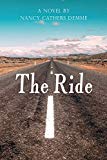 After setting fire to the barn where his abusive stepfather is working, 15-year-old Diego Ramirez flees his home in El Paso in 1952.  Believing he has killed the man, Diego steals his mother's life savings and hitchhikes through Texas. He encounters a bigoted truck driver, a woman who only gives rides to children of crippled spirit, a salesman who feeds Diego's dreams of success, and a lonely widow, who takes him in only to have to let him go. The Ride is a vividly written, suspenseful novel about loss, love and what it means to be human. ~ Hispanic – High School 
---
Sparrow
by Sarah Moon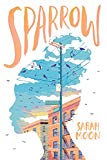 Sparrow doesn't make friends easily. The only person at school she feels comfortable with is the school librarian who lets her eat her lunch in the library office and shares her passion for novels. When Mrs Wexler is killed in a freak car accident, Sparrow's world unravels and she's found on the roof of her school in an apparent suicide attempt. With the help of an insightful therapist, she finally reveals the truth of her inner life and discovers an outlet in music. Sparrow is a compelling book about social anxiety, love and grief. ~ African – High School
---
*You can buy any of the books on this site from Amazon USA, CAN or UK by clicking on the book titles or covers*
---
---