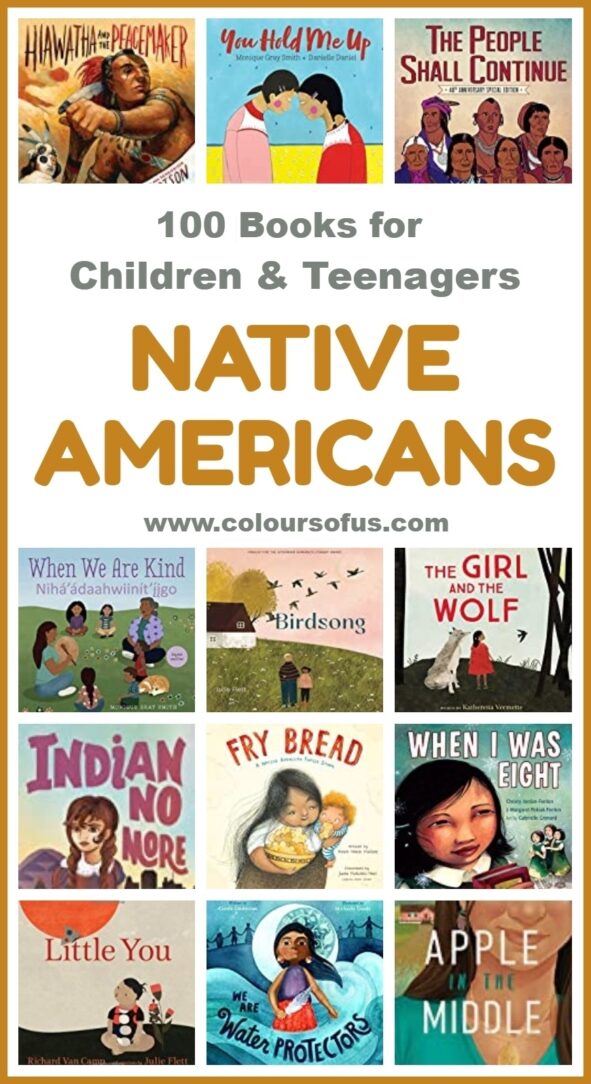 UPDATED NOVEMBER 2021!
November is Native American Heritage Month! Established in 1990, it is a month of events and celebrations to pay tribute to the rich ancestry, traditions and contributions of Native Americans.
Teach your children about Indigenous culture with these stunning Native American Children's Books for all ages!
---
100 Native American Children's Books 
---
Babies & Toddlers
---
Little You
by Richard Van Camp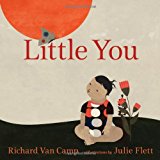 "Little you, little wonder / Little wish, gentle thunder / You are life and breath adored / You are us and so much more." Little You is a warm and tender celebration of babies and parental love. The gently rhyming poetic text is perfectly complemented by the arty collage-style illustrations. Written by a Native American, this gem won the 2016 American Indian Youth Literature Award for Picture Books. ~ Babies & Toddlers
---
First Laugh–Welcome, Baby!
by Rose Ann Tahe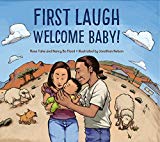 In Navajo families, the first person to make a new baby laugh hosts the child's First Laugh Ceremony. So everyone tries to elicit the joyous sound from Baby, from nima (mom) to nadi (big sister) to cheii (grandfather). First Laugh Welcome Baby introduces children to Navajo culture and traditions. Includes back matter about baby welcoming ceremonies from other cultures, from the Chinese man yue to the Hindu sanskaras and the Muslim aquiqa celebration. ~ Babies & Toddlers
---
Welcome Song for Baby
by Richard Van Camp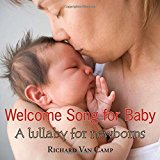 "Dear One / Cherished One / Loved One / You have made the world beautiful again." From renowned First Nations storyteller and award-winning author Richard Van Camp comes this lyrical lullaby. Complemented with stunning photographs, Welcome Song for Baby is a perfect first board book for newborns. ~ Babies & Toddlers
Related: 11 Multicultural Lullabies
---
Loving Me
by Debby Slier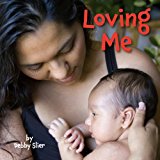 Loving Me features expressive photographs of multi-generational Native American families. From a gentle kiss from mom and a hug from dad, to a playful romp with an older brother and reading with grandpa, babies and toddlers will enjoy looking at the loving family interactions in this warm book about love and diversity. ~ Babies & Toddlers
---
My Heart Fills with Happiness
by Monique Gray Smith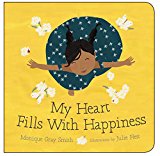 "My heart fills with happiness when…I smell bannock baking in the oven." My Heart Fills With Happiness is a warm and cheerful celebration of the small  moments and simple pleasures in life. This beautifully illustrated board book encourages children everywhere to reflect on what makes them happy. ~ Babies & Toddlers
---
We Sang You Home
by Richard van Camp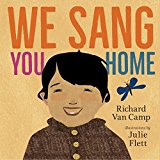 Published last month, this sweet and lyrical board book is sure to become a family favourite! Written by internationally renowned author Richard Van Camp and illustrated by award-winning illustrator Julie Flett, We Sang You Home celebrates the bond between parent and child in gentle rhyming text. ~ Babies & Toddlers
---
We All Count A Book of Cree Numbers
by Julie Flett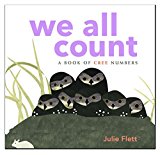 Canadian based Cree/Metis artist Julie Flett wrote and illustrated this gorgeous board book about Cree numbers. We All Count teaches little ones about numbers and their pronunciation and provides insight into contemporary Cree life whilst giving a meaningful message (we all count!). ~ Babies & Toddlers
---
Zoe and the Fawn
by Catherine Jameson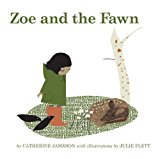 When Zoe finds a lone fawn in the forest, it takes her on an adventure in the search for its mother. Who could the mother be? A bunny? A fish? Zoe and the Fawn is a sweet and beautifully illustrated picture book. Little ones will love following Zoe and her father as they encounter many woodland animals and learn their Native names. ~ Babies & Toddlers
---
Sweetest Kulu
by Celina Kalluk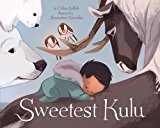 Award-winning Sweetest Kulu is a lyrical bedtime poem written by internationally acclaimed Inuit throat singer Celina Kalluk. Based on the Inuit values of love and respect for the land and its animal inhabitants. Baby Kulu receives blessings in the form of gifts from Caribou, Snow Bunting, Narwhal, Land, Sun, and Wind. ~ Babies & Toddlers
---
---
Preschool
---
We Are Water Protectors
by Carole Lindstrom
"Water is the first medicine. / It affects and connects us all . . ." When a black snake threatens to destroy the Earth and poison her people's water, one young water protector takes a stand to defend Earth's most sacred resource. Inspired by the many Indigenous-led movements across North America, lyrically written and vibrantly illustrated We Are Water Protectors is an urgent rallying cry to safeguard the Earth's water from harm and corruption. ~ Preschool
Related: 22 Multicultural Children's Books for Earth Day
---
Fry Bread: A Native American Family Story
by Kevin Noble
"Fry bread is nation. / It is shared by many, from coast to coast and beyond. Fry bread is us. / It is a celebration of old and new, traditional and modern, similarity and difference." Vibrantly illustrated and told in lively verse, Fry Bread is a powerful depiction of a modern Native American family. ~ Preschool
---
Swift Fox All Along
by Rebecca Lea Thomas
When Swift Fox's father picks her up to go visit her aunties, uncles, and cousins, her belly is already full of butterflies. And when he tells her that today is the day that she'll learn how to be Mi'kmaq, the butterflies grow even bigger. Though her father reassures her that Mi'kmaq is who she is from her eyes to her toes, Swift Fox doesn't understand what that means. Her family welcomes her with smiles and hugs, but when it's time to smudge and everyone else knows how, Swift Fox feels even more like she doesn't belong.
Then she meets her cousin Sully and realizes that she's not the only one who's unsure—and she may even be the one to teach him something about what being Mi'kmaq means. Based on the author's own experience, Swift Fox All Along is a poignant story about identity and belonging. ~ Preschool
---
All Around Us
by Xelena Gonzalez
Grandpa says circles are all around us. He points to the rainbow that rises high in the sky after a thundercloud has come. "Can you see? That's only half of the circle. That rest of it is down below, in the earth." He and his granddaughter meditate on gardens and seeds, on circles seen and unseen, inside and outside us, on where our bodies come from and where they return to. All Around Us is a stunning picture book about family, traditions, and the cycles of life and nature. ~ Preschool
Related: 40+ Multicultural Children's Books about Grandparents
---
Awâsis and the World-Famous Bannock
by Dallas Hunt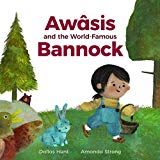 Awâsis and the World-Famous Bannock is a charming story that celebrates Cree dialects and traditional storytelling. During an unfortunate mishap, young Awâsis loses Kôhkum's freshly baked world-famous bannock. With the help of her animal friends, goes on an adventurous journey to find all the ingredients again. Includes a pronunciation guide and the recipe for Kôhkum's world-famous bannock. ~ Preschool
---
In My Anaana's Amautik
by Nadia Samuurtok
In My Anaana's Amautik offers the unique perspective of a baby carried in the pouch in the back of a mother's parka, from the cloudlike softness of the pouch to the glistening sound of Anaana's laughter. Children and adults alike will love this sweet and soothing picture book!  ~ Preschool
---
Molly of Denali: An Alaskan Adventures Reading Collection 
by WGBH
Whilst not strictly #OwnVoices, the Molly of Denali series is based on the popular TV show which has indigenous people's input on all production levels. Follow spunky little Molly on her adventures in the Alaskan wilderness with this portable 5-book set, from finding a lost dog to going blueberry picking. ~ Preschool
Related: 40+ Multicultural Book Series for Girls & Boys
---
The First Strawberries
by Joseph Bruchac
Long ago, the first man and woman quarrelled. The woman left in anger, but the Sun sent tempting berries to Earth to slow the wife's retreat. With simple, lyrical text and expressive illustrations, The First Strawberries is a captivating re-telling of a Cherokee legend that explains how strawberries came to be, written by award-winning Native American storyteller Joseph Bruchac. ~ Preschool
---
---
At the Mountain's Base
by Traci Sorrel
Under an old hickory tree at the mountain's base a family lives in a cabin — loving, weaving, cooking, and singing. Their songs sustains them as they wait for their loved one, a pilot, to return from war. At The Mountain's Base is a lyrical picture book celebrating the bonds of a Cherokee family and the bravery of history-making women pilots. Includes an author's note that pays homage to Native American U.S. service members like WWII pilot Ola Mildred "Millie" Rexroat. ~ Preschool
---
Bowwow Powwow
by Brenda Child
Windy Girl is blessed with a vivid imagination. From Uncle she gathers stories of long-ago traditions, about dances and sharing and gratitude. Windy can tell such stories herself–about her dog, Itchy Boy, and the way he dances to request a treat and how he wriggles with joy in response to, well, just about everything. When Uncle and Windy Girl and Itchy Boy attend a powwow, Uncle's stories inspire other visions in her head: a bowwow powwow, where all the dancers are dogs. Bowwow Powwow is a playful story accompanied by a retelling in Ojibwe and brought to life by vibrant dreamscapes. ~ Preschool
---
You Hold Me Up
by Monique Gray Smith
Consultant, international speaker and award-winning author Monique Gray Smith wrote You Hold Me Up to prompt a dialogue among young people, their care providers and educators about reconciliation and the importance of the connections children make with their friends, classmates and families. This vibrant picture book encourages children to show love and support for each other and to consider each other's well-being in their everyday actions. ~ Preschool
Related: 25 Multicultural Children's Books teaching Kindness & Empathy
---
Encounter
by Brittany Luby
Based on the real journal kept by French explorer Jacques Cartier in 1534, beautifully illustrated Encounter imagines a first meeting between a French sailor and a Stadaconan fisher. As they navigate their differences, the wise animals around them note their similarities, illuminating common ground. ~ Preschool
---
Johnny's Pheasant
by Cheryl Minnema
"Pull over, Grandma! Hurry!" Johnny says. Grandma does, and Johnny runs to show her what he spotted near the ditch: a sleeping pheasant. What Grandma sees is a small feathery hump. When Johnny wants to take it home, Grandma tries to tell him that the pheasant might have been hit by a car. But maybe she could use the feathers for her craftwork? It's hard to say who is most surprised by what happens next—Grandma, Johnny, or the pheasant. Johnny's Pheasant is a touching and funny story about patience, kindness and respect for nature. ~ Preschool
---
When We Are Kind / Nihá'ádaahwiinít'íigo (English and Navaho Edition)
by Monique Gray Smith
Bilingual When We Are Kind celebrates simple acts of everyday kindness and encourages children to explore how they feel when they initiate and receive acts of kindness in their lives. Through carefully chosen words and engaging illustrations, this picture book communicates an important message: Be kind to others and yourself. ~ Preschool
Related: 25 Multicultural Children's Books teaching Kindness & Empathy
When We Were Alone
by David Robertson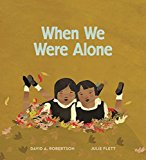 Due to be released in March 2017, When We Were Alone is a story about a difficult time in history, about empowerment and strength. A young girl is curious about her grandmother's long braided hair, coloured clothing and different language. Her grandmother tells her about life in a residential school, where all of these things were taken away from her. ~ Preschool
---
---
Thunder Boy Jr.
by Sherman Alexie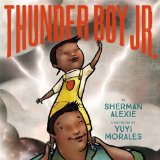 Thunder Boy Jr. dreams of having his own unique name rather than being named after his dad. He'd love a name that says something cool about him, like Touch the Clouds, Not Afraid of Ten Thousand Teeth, or Full of Wonder. Together with his dad he eventually picks the perfect name. With lyrical text and enchanting illustrations, Thunder Boy Jr celebrates the warm relationship between a Native American father and his son. ~ Preschool
Related: 40 Multicultural Children's Books about Fathers
---
Hungry Johnny
by Cheryl Kay Minnema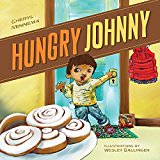 Johnny likes to "eat, eat, eat!" But he has to wait patiently before it is his turn. First, there is the long drive to the community center, then an even longer Ojibwe prayer, and then he still has to wait some more as the elders eat first. Hungry Johnny is a warm story about a young boy who – with the help of his loving grandmother – learns about gratitude, patience, and respect. ~ Preschool
---
Powwow's Coming
by Linda Boyden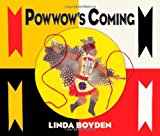 "Powwow's coming, hear the beat? / Powwow's coming, dancing feet. / Powwow's coming, hear the drum? /Powwow's coming, everyone!" With engaging poem and colourful cut-paper collages, Powwow's Coming offers a thoughtful look at the meaning of powwow's in a contemporary Native American community. ~ Preschool
---
When the Shadbush Blooms
by Carla Messinger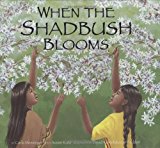 Traditional Sister and Contemporary Sister, each from her own time, tell the reader of life as a Lenape Indian girl. Some things have changed but many have stayed the same: fishing for shad, picking ripe berries, being with family and listening to stories. With expressive illustrations and simple text, When The Shadbush Blooms is a warm book about traditions and change. ~ Preschool
---
SkySisters
by Jan Bourdeau Waboose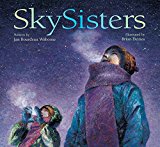 Two Ojibway sisters set off across the frozen north country to see the SkySpirits' midnight dance. Following their grandmother's advice ("wisdom comes on silent wings"), they silently experience their surroundings and patiently wait for the arrival of the SkySpirits. With stunning oil-on-canvas paintings, SkySisters is an atmospheric story that captures the chill of a northern night, the warmth of family bonds and the radiance of a child's wonder. ~ Preschool
---
Wild Berries
by Julie Flett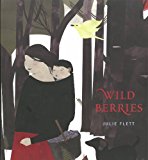 A little Cree girl and her grandmother set out to pick wild berries ("pikaci-m­­inísa"). On their way through the woodlands they meet ant, spider, and fox, and after they have filled their bucket, they leave some berries for the birds. Beautifully illustrated and sprinkled with Cree words, Wild Berries is a quiet celebration of family and nature. ~ Preschool
---
---
Elementary School
---
Kunu's Basket: A Story from Indian Island
by Lee DeCora Francis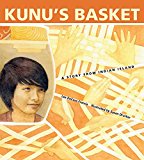 Kunu wants to make a pack basket, like all the men on Indian Island. But it is difficult and he gets frustrated. Just when he is about to give up, his grandfather intervenes. Kunu's Basket is a CCBC Choice of 2013 book about family bonds and traditions, as well as about being patient and gentle with yourself. Includes an author's note about the basket making tradition of the Penobscot Nation culture. ~ Elementary School
---
Saltypie: A Choctaw Journey from Darkness into Light
by Tim Tingle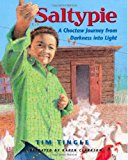 Saltypie tells the author's family story from their life in Oklahoma Choctaw country to their move to Texas. Spanning 50 years, this heartfelt picture book describes the family's hardships, from the grandmother's orphan days at a boarding school to the hostility his grandparents encountered in their new home in Pasadena. ~ Elementary School
---
The First Blade of Sweetgrass
by Suzanne Greenlaw
Wabanaki girl Musquon is excited to accompany her grandmother for the first time to harvest sweetgrass for basket making. She must overcome her impatience while learning to distinguish sweetgrass from other salt marsh grasses, but slowly the spirit and peace of her surroundings speak to her, and she gathers sweetgrass as her ancestors have done for centuries. The First Blade of Sweetgrass is a gorgeous own voices picture book about family, culture and tradition. ~ Elementary School
---
Greet the Dawn: The Lakota Way
by S. D. Nelson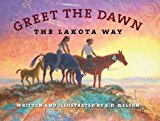 Animals and humans alike greet the dawn by gazing at the sun and marvelling at the colours, sounds, and smells. In the Lakota culture dawn is a time to celebrate with a smiling heart, to start a new day in the right way, excited for what might come. With bright artwork, Greet The Dawn: The Lakota Way teaches young readers to seize the new opportunities each new day offers. ~ Elementary School
---
She Persisted: Maria Tallchief
by Christine Day
Maria Tallchief loved to dance, but was told that she might need to change her Osage name to one that sounded more Russian to make it as a professional ballerina. She refused, and worked hard at dancing her best, becoming America's first prima ballerina. Inspired by the New York Times bestseller She Persisted, Maria Tallchief is a stunning chapter book biography about the iconic Native American dancer. Includes an introduction from Chelsea Clinton, black-and-white illustrations throughout, and a list of ways that readers can follow in Maria Tallchief's footsteps and make a difference. ~ Elementary School
Related: 55 Multicultural Picture Books About Strong Female Role Models
---
Rock and Roll Highway: The Robbie Robertson Story
by Sebastian Robertson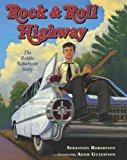 Canadian guitarist and songwriter Robbie Robertson has been named one of Rolling Stone's top 100 guitarists of all time. Growing up as the child of a Mohawk Indian mother and a Jewish professional gambler, Robbie developed an interest in music, fueled by reservation storytelling. In Rock and Roll Highway his son, Sebastian, tells the story of his father's legendary journey through music, from his childhood to his rise to fame as the founder of The Band. A truly inspirational story of a young person's passion and determination to follow his dream! ~ Elementary School
---
Buffalo Bird Girl: A Hidatsa Story
by S. D. Nelson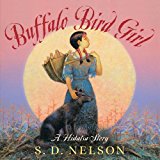 This award-winning picture book biography tells the childhood story of Buffalo Bird Woman – a Hidatsa Indian born around 1839. With beautiful original artwork and archival photographs, Buffalo Bird Girl is a moving account of the lost way of life of a Native American community on the shores of the Missouri River. ~ Elementary School
---
The Star People: A Lakota Story
by S.D.Nelson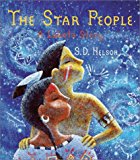 Another stunning picture book by award-winning author S. D. Nelson (who is also a member of the Standing Rock Sioux tribe in the Dakotas)! Based on a Lakota legend, The Star People tells the story of Sister Girl and her brother Young Wolf who get lost in the prairie. With guidance from the stars, the siblings must find their way home. Nelson's expressive traditional artwork brings the heartwarming story to life. ~ Elementary School
---
---
The Apple Tree 
by Sandy Tharp-Thee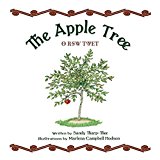 A Cherokee boy plants an apple seed, already seeing the apple tree it is meant to be. But the little tree is not so sure. Young and impatient, it begins to doubt its calling after apples fail to appear that first fall. How can the boy convince the tree to give the seasons the time to work their magic? The Apple Tree is a sweet book with a reassuring message, told in English and Cherokee. Includes a Cherokee syllabary. ~ Elementary School
---
Ho'onani: Hula Warrior
by Heather Gale
Ho'onani feels in-between. She doesn't see herself as wahine (girl) OR kane (boy). She's happy to be in the middle. But not everyone sees it that way. When Ho'onani finds out that there will be a school performance of a traditional kane hula chant, she wants to be part of it. But can a girl really lead the all-male troupe? Based on a true story, Ho'onani: Hula Warrior is an empowering celebration of Hawaiian culture, identity and acceptance. ~ Elementary School
Related: 75+ Multicultural LGBTQIA Books For Children & Teenagers
---
The Blue Roses
by Linda Boyden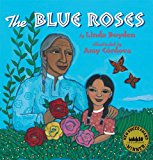 Every spring Rosalie and her grandfather plant new seeds that blossom into bright roses. Rosalie asks for a blue rose bush, to represent the sky, but Papa tells her that roses do not come in blue. When he dies the following winter, Rosalie's blue rose bush comes to her in her dreams. With gentle text and magical images, award-winning The Blue Roses is a story of love, transcendence and the natural cycle of life. ~ Elementary School
---
Shi-shi-etko // Shin-chi's Canoe
by Nicola I. Campbell
Shi-shi-etko spends her last days before being sent to residential school treasuring the beauty of her world: The dancing sunlight, the tall grass, the tadpoles in the creek, her grandfather's paddle song. She gathers memories for safekeeping, and her family shares valuable teachings that they want her to remember. With richly hued illustrations, Shi-shi-etko is a moving story based on the Canadian history of the government sending Native children away to residential schools. At the new school, Shi-shi-etko reminds her younger brother, Shinchi, that they can only use their English names and that they can't speak to each other. For Shin-chi, life becomes an endless cycle of church mass, school, and work. He finds solace at the river, playing with his tiny cedar canoe, a gift from his father, and dreaming of returning home. Shin-chi's Canoe is a heartfelt story about a devastating chapter in First Nations history. ~ Elementary School
---
When I Was Eight
by Christy Jordan-Fenton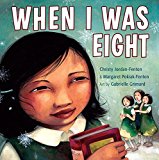 Strong-willed Olemaun wants to learn to read and persuades her father to let her go to residential school, despite his concerns. At the Catholic-run school, the Inuit girl is stripped of her Native identity, humiliated and treated harshly. Olemaun remains undaunted and draws the attention of one nun who tries to break her spirit. When I was Eight is a stunning picture book adaptation of the bestselling memoir Fatty Legs, a story about a remarkable girl and the power of the human spirit. ~ Elementary School
---
Dragonfly Kites
by Tomson Highway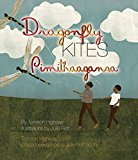 Released earlier this year, Dragonfly Kites is the third book in the magical 'Songs of the North Wind' trilogy. Joe and Cody, two young Cree brothers, are spending the summer exploring their world by one of the hundreds of lakes in northern Manitoba. Their favourite activity is flying dragonfly kites. In their dreams, the brothers soar through the skies with their kites. Written in English and Cree, this simple story about the power of imagination is brought alive by Julie Flett's signature clear and colourful illustrations. ~ Elementary School
More from the 'Songs of the North Wind' trilogy: Fox on the Ice, Caribou Song
---
Birdsong
by Julie Flett
When a young Cree girl moves from the country to a small town, she feels lonely and out of place. But soon she meets an elderly woman next door, who shares her love of arts and crafts. Can the girl navigate the changing seasons and failing health of her new friend? Acclaimed Birdsong is a beautifully illustrated, tender story that celebrates art, nature and connecting across generations. ~ Elementary School
---
---
We Are Grateful: Otsaliheliga
by Traci Sorell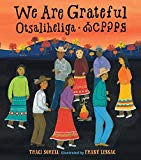 "Cherokee people say otsaliheliga to express gratitude. It is a reminder to celebrate our blessings and reflect on struggles — daily, throughout the year, and across the seasons." Beginning in the fall with the new year and ending in summer, follow a full Cherokee year of celebrations and experiences. Written by a citizen of the Cherokee Nation, We Are Grateful is a beautiful celebration of gratitude and community. ~ Elementary School
---
We Are Still Here!: Native American Truths Everyone Should Know
by Traci Sorell
We Are Still Here is a companion book to the award-winning We Are Grateful: Otsaliheliga that offers readers everything they never learned in school about Native American people's past, present, and future. With lyrical text and gorgeous illustrations, twelve Native American kids present historical and contemporary laws, policies, struggles, and victories in Native life, each with a powerful refrain: We are still here! ~ Elementary School
---
Wilma's Way Home: The Life of Wilma Mankiller 
by Doreen Rappaport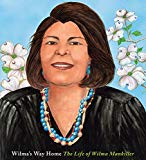 In 1956, the government moved Wilma's family to California. Separated from her community, Wilma found refuge in the Indian Center in San Francisco where she developed the local Native community. When she returned to Oklahoma, Wilma took part in Cherokee government. Despite many obstacles, from resistance to female leadership to a life-threatening accident, Wilma's dedication to serving her people led to her election as the first female chief of the Cherokee Nation. Interweaving prose with Wilma's own words, Wilma's Way Home is a moving account of this inspiring leader. ~ Elementary School
---
Go Show the World: A Celebration of Indigenous Heroes
by Wab Kinew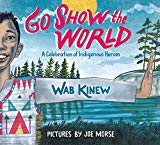 "We are people who matter, yes, it's true; now let's show the world what people who matter can do." In the form of a powerful rap song, Wab Kinew pays tribute to historic and modern-day Indigenous heroes, from Crazy Horse, Tecumseh, Sacagawea and Net-no-kwa, to former NASA astronaut John Herrington and Canadian NHL goalie Carey Price. Go Show The World is an expressively illustrated collection with an empowering message. ~ Elementary School
---
Mission To Space
by John Herrington
Astronaut John Herrington shares his passion for space travel and his Chickasaw heritage as he gives children a glimpse into his astronaut training at NASA and his mission to the International Space Station. Mission To Space shows children what it takes to train for space flight, the tasks Herrington completed in space, and his spacewalk 220 miles above the earth. Includes photos and an English-to-Chickasaw vocabulary list with space-related terms. ~ Elementary School
Related: 50+ Multicultural STEAM Books for Children
---
The Girl and the Wolf
by Katherena Vermette
While picking berries with her mother, a little girl wanders too far into the woods. When she realizes she is lost, she begins to panic. A large grey wolf makes a sudden appearance between some distant trees. Using his sense of smell, he determines where she came from and decides to help her. Through a series of questions from the wolf, the little girl realizes she had the knowledge and skill to navigate herself—she just needed to remember that those abilities were there all along. The Girl and the Wolf is a gorgeous book about believing in yourself and solving problems. ~ Elementary School
Related: 20 Multicultural Children's Books To Help Build Self-Esteem
---
A Day with Yayah
by Nicola I. Campbell
Set in the Nicola Valley, British Columbia, in Canada's westernmost province, a First Nations family goes on a spring outing to forage for herbs and mushrooms. A grandmother passes down her knowledge of plant life and the natural world to her young grandchildren. With calm illustrations, A Day With Yaya balances botanical information with a wonderful story about the relationship between grandchildren and grandmother. ~ Elementary School
Related: 40+ Multicultural Children's Books about Grandparents
---
---
The Dancers
by Thomas Peacock
The Dancers is a heart-warming story about a young Native girl, her mother, and a very special auntie. A beautifully illustrated story of wisdom and triumph, of being strong, and of dancing with your heart. ~ Elementary School
---
Nibi Emosaawdang / The Water Walker (English and Ojibwa Edition)
by Joanne Robertson
Bilingual The Water Walker tells the story of determined Ojibwe Nokomis (grandmother) Josephine Mandamin and her great love for Nibi (water). Nokomis walks to raise awareness of the need to protect water for future generations and for all life on the planet. She, along with other women, men and youth, have walked the perimeter of the Great Lakes and along the banks of numerous rivers and lakes. The walks are full of challenges, and by her example Josephine invites young readers to take up their responsibility to protect our water, the giver of life. ~ Elementary School
---
Tani's Search for the Heart
by Keith & Chenoa Egawa
Tani, a Coast Salish girl, follows her late grandmother's parting advice to journey into the forest to search for "the heart of all things." She embarks on a quest through the wilds of the Pacific Northwest and finds herself in a world of legend, tradition and self-discovery. Struggling with self-doubt, Tani is helped through the challenging terrain by wise animals and the magical Stick Indian. With each new encounter, Tani finds the answers she has always carried within. Tani's Search For The Heart is a beautiful story about our connection with our ancestors and the natural world that fosters respect for the people, lands and waters that sustain us all. ~ Elementary School
---
Unstoppable: How Jim Thorpe and the Carlisle Indian School Football Team Defeated Army
by Art Coulson
In 1912, the Carlisle Indian School football team played against the bigger, stronger, and better-equipped U.S. Military team. Sportswriters billed the game as a sort of rematch, pitting against each other the descendants of U.S. soldiers and American Indians who fought on the battlefield only 20 years earlier. But lightning-fast Jim Thorpe and the other Carlisle players were out to prove just one thing — that it was the best football team in the country. With vivid illustrations, Unstoppable tells the fascinating story of Jim Thorpe and the Carlisle Squad. ~ Elementary School
---
The Pencil
by Susan Avingaq
Susan and her sister, Rebecca, love watching their mother write letters to people in other camps. Their mother has one precious pencil, and she keeps it safe in her box for special things. One afternoon, their mother leaves the iglu to help a neighbour, and Susan, Rebecca, and their brother Peter are left with their father. They play all their regular games but are soon out of things to do―until their father brings out the pencil! As Susan draws and draws, the pencil grows shorter and shorter. What will their mother think when she comes home? Based on author's childhood memories of growing up in an iglu, The Pencil is a charming story that introduces young readers to the idea of using things wisely. ~ Elementary School
From the same author: Fishing with Grandma
---
The Girl Who Helped Thunder and Other Native American Folktales
by James & Joseph Bruchac
Part of the Folktales of the World series, The Girl Who Helped Thunder is an engaging and inspirational collection of Native American legends across the U.S., from creation myths to animal fables to stirring accounts of bravery and sacrifice. Stunningly illustrated with original art, the stories capture a wide range of belief systems and wisdom from the Cherokee, Cheyenne, Hopi, Lenape, Maidu, Seminole, Seneca, and other tribes. ~ Elementary School
---
Young Water Protectors: A Story About Standing Rock
by A.& K. Tudor & J. Eaglespeaker
At age 8, Aslan arrived in North Dakota to help stop a pipeline. A few months later he returned – and saw the whole world watching. With simple text and accompanying photographs and maps, Young Water Protectors, is Aslan's inspiring account of what happened at Standing Rock and why. ~ Elementary School
---
The Whale Child
by Keith & Chenoa Egawa
Shiny is a whale child. One day his mother teaches him about the harm facing the world's oceans because of human carelessness. Shiny agrees to be turned into a boy by the ocean's water spirit so he can alert people to these dangers. He meets Alex, a young Coast Salish girl, and together the two travel the earth, confronting the realities of a planet threatened by an uncertain future. The Whale Child is an inspiring chapter book that teaches young readers that we must all stand up on behalf of Mother Earth. ~ Elementary School, Middle School
---
---
Middle School
---
Fatty Legs
by Christy Jordan-Fenton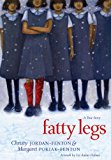 Eight-year-old Olemaun Pokiak is determined to learn to read and persuades her father to let her attend a residential school, despite his concerns. At school Raven, a black-cloaked nun immediately dislikes the strong-willed Inuit girl and tries to break her spirit. But in the end, it is the brave Olemaun who gives the Raven a lesson in the power of human dignity. Fatty Legs is an inspiring account of one girl's determination and strength, complemented by expressive illustrations and archival photos.  ~ Middle School
---
Rez Dogs
by Joseph Bruchac
Malian is visiting her grandparents on a Wabanaki reservation when, suddenly, all travel shuts down. There's a new virus making people sick, and Malian will have to stay with her grandparents for the duration. She helps her grandparents use video chat, and listens to their stories. And when Malsum, one of the dogs living on the rez, shows up at their door, Malian's family knows that he'll protect them too. Told in verse inspired by oral storytelling, Rez Dogs highlights the ways Malian's community has cared for one another through plagues of the past, and how they keep caring for one another today. ~ Middle School
Related: 40+ Multicultural Children's Books about Grandparents
---
Crossing Bok Chitto: A Choctaw Tale of Friendship & Freedom
by Tim Tingle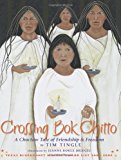 While searching for blackberries, young Choctaw Martha breaks her village's rules against crossing the Bok Chitto to the plantation on the other side. She befriends the slaves, and later helps a family escape across the river to freedom. Crossing Bok Chitto is a moving story of friendship across cultures in 1800s Mississippi, beautifully complemented by dramatic paintings. ~ Middle School
---
Hiawatha and the Peacemaker
by Robbie Robertson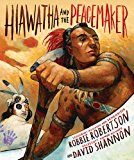 Hiawatha is a brave Mohawk warrior who has lost his family in battle and wants revenge. But then one day the Peacemaker appears. He wants to unite the warring tribes and chooses Hiawatha to help him communicate his message of peace. Musical icon Robbie Robertson shares the powerful and inspiring story of Hiawatha and the Peacemaker in an accessible way for children. Includes CD featuring a new, original song by Robbie Robertson. ~ Middle School
Related: 33 Multicultural Children's Books about Peace
---
In the Footsteps of Crazy Horse
by Joseph Marshall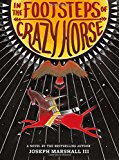 Jimmy McClean' father is part white and part Lakota, and his mother is Lakota. Over summer break Jimmy embarks on a journey with his grandfather, Nyles High Eagle. While on the road, his grandfather tells him the story of Crazy Horse, one of the most important figures in Lakota and American history. Expertly intertwining fiction and non-fiction, award-winning In the Footsteps of Crazy Horse is a moving chapter book about heritage and identity. ~ Middle School
---
Navajo Code Talkers: Top Secret Messengers of World War II
by Blake Hoena
During World War II U.S. forces had to keep battle plans and other top secret information out of the enemy's hands. Coded messages were often used, but secret codes could be broken. To solve this problem, the U.S. military turned to an unexpected source to create an unbreakable code. The Navajo people spoke a complex language that few outsiders knew how to speak. Several Navajo soldiers were recruited to develop a code based on the Navajo language. The result was a complex code that could not be solved by the enemy. Navajo Code Talkers teaches children about the brave Native American soldiers and how their unbreakable code helped defeat the enemy and win the war. ~ Middle School
Related: 80+ Multicultural Graphic Novels for Children & Teenagers
---
The People Shall Continue
by Simon J. Ortiz
The People Shall Continue tells the powerful story of the Indigenous peoples of North America, from Creation to the invasion and usurpation of Native lands. The People witnessed the destruction of their Nations and the enslavement of their people. The People fought hard, but eventually agreed to stop fighting and signed treaties. But The People held onto their beliefs and customs and found solidarity with other oppressed people. And despite struggles against greed, destruction of their lands, and oppression, The People persisted. ~ Middle School
---
Siha Tooskin Knows the Strength of His Hair
by Charlene &Wilson Bearhead
Where can you find strength when someone disrespects you? And what does having strength really mean? His parents taught 11-year-old Siha Tooskin to maintain a strong mind, heart, and spirit, but starting at a new school is hard, especially when the kids there have never experienced Nakota people. With vivid narratives and dazzling illustrations, Siha Tooskin Knows the Strength of His Hair is an engaging story about values, culture and strength of character. ~ Middle School
Related: The 50 Best Multicultural Middle Grade Books Of 2020
---
Mary and the Trail of Tears: A Cherokee Removal Survival Story
by Andrea L. Rogers
Twelve-year-old Mary and her Cherokee family are forced out of their home in Georgia by U.S. soldiers in May 1838. From the beginning of the forced move, they are separated from her father. Despite facing internment, violence, disease, and harsh weather, Mary helps keep her family and friends together until they can reach the new Cherokee nation in Indian Territory. Featuring nonfiction support material, a glossary, and reader response questions, Mary And The Trail Of Tears explores the tragedy of forced removals following the Indian Removal Act of 1830. ~ Middle School
---
Ancestor Approved: Intertribal Stories for Kids
by Cynthia Leitich Smith
Edited by award-winning and bestselling author Cynthia Leitich Smith, Ancestor Approved is a stunning collection of intersecting stories by both new and veteran Native writers that bursts with hope, joy, resilience, the strength of community, and Native pride. The young protagonists of the stories meet relatives from faraway, mysterious strangers, and sometimes one another (plus one scrappy rez dog). ~ Middle School
---
I Can Make This Promise
by Christine Day
All her life, Edie has known that her mom was adopted by a white couple. So, no matter how curious she might be about her Native American heritage, Edie is sure her family doesn't have any answers. Until the day when she and her friends discover a box hidden in the attic—a box full of letters signed "Love, Edith," and photos of a woman who looks just like her. Inspired by the author's family's history, I Can Make This Promise tells the story of a girl who uncovers her family's secrets—and finds her own Native American identity. ~ Middle School
Related: 28 Multicultural Children's Books about Adoption
---
The Sea in Winter
by Christine Day
Ever since Maisie Cannon hurt her leg and could not keep up with her ballet training and auditions, she's been feeling down and hopeless. Maisie is not excited for the family midwinter road trip along the coast, near the Makah community where her mother grew up. But soon, Maisie's anxieties and dark moods start to hurt as much as the pain in her knee. How can she keep pretending to be strong when on the inside she feels as roiling and cold as the ocean? The Sea In Winter is an evocative and heartwarming novel about a Native American girl struggling to find her joy again. ~ Middle School
---
---
They Dance in the Sky: Native American Star Myths
by Ray A. Williamson
For countless generations, Native American storytellers have watched the night sky and told tales of the stars and the constellations. The stars themselves tell many tales—of children who have danced away from home, of six brothers who rescue a maiden from the fearful Rolling Skull, of the great wounded sky bear, whose blood turns the autumn leaves red, and many more. They Dance In The Sky is a stunning introduction to Native American Star Myths. ~ Middle School
---
Indian No More
by Ch. Willing & T. Sorell McManis
Living on the Grand Ronde reservation is all ten-year-old Umpqua girl Regina has ever known. But when the federal government signs a bill into law that says their tribe no longer exists, her family has to relocate to Los Angeles where Regina finds a whole different world. She has never met kids of other races, and they've never met a real Indian. For the first time in her life, Regina comes face to face with the viciousness of racism, personally and toward her new friends. Acclaimed Indian No More is a moving middle-grade novel about change, identity and discrimination. ~ Middle School
Related: 100 Children's Books to help talk about Racism & Discrimination
---
The Barren Grounds  // The Great Bear (The Misewa Saga)
by David Robertson
Morgan and Eli, two Indigenous children forced away from their families and communities, are brought together in a foster home in Winnipeg, Manitoba. They each feel disconnected and struggle to fit in at school and at their new home — until they find a secret place, walled off in an unfinished attic bedroom. A portal opens to another reality, Askí, bringing them onto frozen, barren grounds, where they meet Ochek and embark on a dangerous mission. Back at home, Eli and Morgan each struggle with personal issues: Eli is being bullied at school, while Morgan has to make an important decision about her birth mother. They turn to the place where they know they can learn the most, and make the journey to Misewa to visit their animal friends. Narnia meets traditional Indigenous stories of the sky and constellations in The Misewa Saga, an epic middle-grade fantasy series. ~ Middle School
Related: 40+ Multicultural Book Series for Girls & Boys
---
Trickster: Native American Tales, A Graphic Collection
by Matt Dembicki
All cultures have tales of the trickster—a crafty creature or being who uses cunning to get food, steal precious possessions, or simply cause mischief. In Native American traditions, the trickster takes many forms, from coyote or rabbit to raccoon or raven. This 10th anniversary graphic anthology of Native American trickster tales brings together Native American folklore and the world of comics. In Trickster, 24 Native storytellers were paired with 24 comic artists, telling cultural tales from across America, ranging from serious and dramatic to funny and sometimes downright fiendish. ~ Middle School
Related: 80+ Multicultural Graphic Novels for Children & Teenagers
---
Peacemaker
by Joseph Bruchac
Twelve-year-old Okwaho's life has suddenly changed. While he and his best friend are out hunting, his friend is kidnapped by men from a neighbouring tribal nation, and Okwaho barely escapes. Everyone in his village fears more raids and killings: The Five Nations of the Iroquois have been at war with one another for far too long, and no one can remember what it was like to live in peace. Okwaho is so angry that he wants to seek revenge for his friend, but before he can retaliate, a visitor with a message of peace comes to him in the woods. Can Okwaho convince the leaders of the five fighting nations to set down their weapons? Peacemaker is a compelling historical novel based on the creation of the Iroquois Confederacy. ~ Middle School
Related: 33 Multicultural Children's Books about Peace
---
Race to the Sun
by Rebecca Roanhorse
When her Dad disappears, Nizhoni, her brother and her best friend set out on a rescue mission that can only be accomplished with the help of
Diné
Holy People, all disguised as quirky characters. The kids must pass a series of trials in which it seems like nature itself is out to kill them. 
Race To The Sun
is a funny and fast-paced adventure novel about the importance of family and respect for the land.
~ Middle School
---
What the Eagle Sees: Indigenous Stories of Rebellion and Renewal
by E. Yellowhorn & K. Lowinger
Indigenous people have been faced with disease, war, broken promises, and forced assimilation. Despite crushing losses and insurmountable challenges, they formed new nations from the remnants of old ones, they adopted new ideas and built on them, they fought back, and they kept their cultures alive. What The Eagle Sees shares accounts of the people, places, and events that have mattered in Indigenous history. ~ Middle School
---
Gaawin Gindaaswin Ndaawsii / I Am Not a Number (English and Ojibwa Edition)
by Dr. Jenny Kay Dupuis & Katy Kacer
When eight-year-old Irene is removed from her First Nations family to a residential school, she is confused, frightened and terribly homesick. She tries to remember who she is and where she came from, despite the efforts of the nuns in charge at the school, who tell her that she is not to use her own name but instead use the number they have assigned to her. When she goes home for summer holidays, Irene's parents decide never to send her and her brothers away again. But where will they hide? And what will happen when her parents disobey the law? Based on the life of Dupuis's grandmother, I Am Not a Number brings a terrible part of Canada's history to light in an accessible way. ~ Middle School
---
How I Became A Ghost — A Choctaw Trail of Tears Story // When a Ghost Talks, Listen 
by Tim Tingle
In How I became A Ghost, 10-year-old Choctaw boy Isaac tells the story of his tribe's removal from its Mississippi homeland, and how its exodus to the American West led him to become a ghost –one able to help those left behind. In When A Ghost Talks, Listen, he continues with his people as they walk the Choctaw Trail of Tears headed to Indian Territory in what will one day become Oklahoma. There have been many surprises on their trek, but now Isaac and his three Choctaw comrades learn they can time travel–making for an unexpected adventure. ~ Middle School
---
Stone River Crossing
by Tim Tingle
The Bok Chitto river is the only border between Martha's town in the Choctaw Nation and the slave-owning plantation in Mississippi territory. She knows crossing the river to pick blackberries is dangerous as the slave owners could catch her, too. When she meets an enslaved boy called Lil Mo who tells her that his mother is about to be sold, Martha suggest his family crosses the river to become free. Stone River Crossing, an expansion of award-winning Crossing Bok Chitto, teaches  young readers that the strongest bridge between cultures is friendship. ~ Middle School
---
Borders
by Thomas King
Borders is a masterfully told story of a boy and his mother whose road trip is thwarted at the border when they identify their citizenship as Blackfoot. Refusing to identify as either American or Canadian first bars their entry into the US, and then their return into Canada. In the limbo between countries, they find power in their connection to their identity and to each other. This powerful graphic novel explores nationhood from an Indigenous perspective and resonates deeply with themes of justice and belonging. ~  Middle School
Related: 80+ Multicultural Graphic Novels for Children & Teenagers
---
---
High School
---
Apple in the Middle
by Dawn Quigley
Apple's name, chosen by her Native American mother on her deathbed, means 'treasured apple of my eye' but is also a negative term for a person who is "red" on the outside, but "white" on the inside. After her wealthy father gives her the boot one summer, Apple reluctantly visits her Native American relatives in North Dakota for the first time. While dealing with the culture shock and her mom's vengeful high school love, Apple tries to find a connection to her dead mother. Acclaimed Apple In The Middle is a funny and heartwarming story about family, identity and belonging. ~ High School
---
The Only Good Indians: A Novel
by Stephen Graham Jones
Seamlessly blending classic horror and a dramatic narrative with sharp social commentary, The Only Good Indians follows four American Indian men after a disturbing event from their youth puts them in a desperate struggle for their lives. Tracked by an entity bent on revenge, these childhood friends are helpless as the culture and traditions they left behind catch up to them in violent, vengeful ways. ~ High School
Related: Multicultural 2021 ALA Award-Winning Children's & YA Books
---
Moonshot: The Indigenous Comics Collection
by Hope Nicholson
MOONSHOT: The Indigenous Comics Collection features dozens of Native American comic book stories showcasing the rich heritage and identity of indigenous storytelling. From traditional stories to exciting new visions of the future, this collection presents some of the finest comic book and graphic novel work in North America. ~ High School
Related: 80+ Multicultural Graphic Novels for Children & Teenagers
---
Dreaming in Indian: Contemporary Native American Voices
by L. Charleyboy & M.B. Leatherdale
Whether discussing the transformative power of art or music, the lasting trauma of residential schools, growing up poor, or achieving success, the contributors to this remarkable anthology all have something in common: a rich Native heritage that has informed who they are. Dreaming In Indian is a unique collection of contemporary Native American voices, gorgeously illustrated with vibrant art. ~ High School
---
Redbone: The True Story of a Native American Rock Band
by C. Staebler & S. Paoloni
Brothers Pat and Lolly Vegas were talented Native American rock musicians that took the 1960s Sunset Strip by storm. They influenced The Doors and jammed with Jimmy Hendrix before he was "Jimi". As the American Indian Movement gained momentum the band took a stand, choosing pride in their ancestry over continued commercial reward. Created in cooperation with the Vegas family, Redbone is a historically accurate comic-style account of the story of the band behind the hit song "Come and Get Your Love". ~ High School
Related: 80+ Multicultural Graphic Novels for Children & Teenagers
---
Elatsoe
by Darcie Little Badger
Elatsoe can raise the ghosts of dead animals, a skill passed down through generations of her Lipan Apache family. Her beloved cousin has just been murdered, in a town that wants no prying eyes. But she is going to do more than pry. The picture-perfect facade of Willowbee masks gruesome secrets, and she will rely on her wits, skills, and friends to tear off the mask and protect her family. Beautifully written and illustrated, Elatsoe is an exciting supernatural murder mystery that teenagers will find hard to put down. ~ High School
---
#NotYourPrincess: Voices of Native American Women
by L. Charleyboy & M.B. Leatherdale
In the same style as the best-selling Dreaming in Indian, #NotYourPrincess presents an eclectic collection of poems, essays, interviews, and art that express the experience of being a Native woman. Stories of abuse, humiliation, and stereotyping are countered by the voices of passionate women making themselves heard and demanding change. Sometimes angry, often reflective, but always strong, the women in this book will give teen readers insight into the lives of women who, for so long, have been virtually invisible. ~ High School
---
---
Apple: (Skin to the Core)
by Eric Gansworth
The term "Apple" is a slur in Native communities across the country. It's for someone supposedly "red on the outside, white on the inside." Eric Gansworth reclaims that slur in heartbreaking verse, prose and imagery. Award-winning Apple tells the story of the author's family, of Onondaga among Tuscaroras, of Native folks everywhere. From the horrible legacy of the government boarding schools, to a boy watching his siblings leave and return and leave again, to a young man fighting to be an artist who balances multiple worlds. This moving novel will stay with readers long after they finished it. ~ High School
Related: Multicultural 2021 ALA Award-Winning Children & YA Books
---
The Marrow Thieves
by Cherie Dimaline
Humanity has nearly destroyed the world through global warming, but now an even greater evil lurks. The indigenous people of North America are being hunted for their bone marrow, which carries the key to recovering something the rest of the population has lost: the ability to dream. In this dark world, Frenchie and his companions struggle to survive as they make their way up north to the old lands. What they don't know is that one of them holds the secret to defeating the marrow thieves. The Marrow Thieves is a powerful dystopian novel that teenagers will love! ~ High School
---
If I Ever Get Out of Here
by Eric Gansworth
Living on the Tuscarora Indian reservation in 1975, Lewis "Shoe" Blake is not used to white people being nice to him — like George Haddonfield, whose family recently moved to town with the Air Force. As the boys connect through their mutual passion for music, Lewis has to lie more and more to hide the reality of his family's poverty from George. He also has to deal with the vicious Evan Reininger, who makes Lewis the special target of his wrath. If I Ever Get Out Of Here is a heartfelt story about navigating an unlikely friendship, bullying and standing up for yourself. ~ High School
---
Paying the Land
by Joe Sacco
Joe Sacco travels the frozen North to reveal a people in conflict over the costs and benefits of development. The mining boom is only the latest assault on indigenous culture: Sacco recounts the shattering impact of a residential school system that aimed to "remove the Indian from the child"; the destructive process that drove the Dene from the bush into settlements and turned them into wage laborers; the government land claims stacked against the Dene Nation; and their uphill efforts to revive a wounded culture. Paying the Land is a masterful work of comics journalism about indigenous North America, resource extraction, and our debt to the natural world. ~ High School
Related: 80+ Multicultural Graphic Novels for Children & Teenagers
---
We Are Totally Normal
by Naomi Kanakia
Nandan's got a plan to make his junior year perfect, but hooking up with his friend Dave isn't part of it—especially because Nandan has never been into guys. Still, Nandan's willing to give a relationship with him a shot. But the more his anxiety grows about what his sexuality means for himself, his friends, and his social life, the more he wonders whether he can just take it all back. Is breaking up with Dave—the only person who's ever really gotten him—worth feeling "normal" again? Featuring a Native American protagonist, We Are Totally Normal is a contemporary novel about the complexities of gender and sexuality. ~ High School
Related: 75+ Multicultural LGBTQIA Books For Children & Teenagers
---
Hearts Unbroken
by Cynthia Leitich Smith
When Lou's first boyfriend disrespects Native people in front of her, she dumps him over e-mail. It's her senior year, anyway, and she'd rather spend her time with her family and friends and working on the school newspaper. Together with ambitious new photojournalist Joey Kairouz she must cover a major story: the school musical director's inclusive approach to casting The Wizard of Oz has been provoking backlash in their mostly white, middle-class school. As tensions mount, so does a romance between Lou and Joey but in trying to protect her own heart, will Lou break Joey's? Award-winning Hearts Unbroken is a thoughtful story about discrimination, inclusivity and first love. ~ High School
---
Murder on the Red River // Girl Gone Missing (A Cash Blackbear Mystery)
by Marcie R. Rendon
19-year-old Ojibwe woman Cash and Sheriff Wheaton make for a strange partnership. He pulled her from her mother's wrecked car when she was three and kept an eye out for her ever since. Cash navigated through foster homes, and at thirteen was working farms. She's tiny but tough as nails, and makes her living driving truck. Wheaton is a big lawman type who signs her up for Junior College. In Murder On The Red River Cash and Wheaton are hunting the murderer of an Indian found lying in the field, in Girl Gone Missing they are trying to find a missing fellow student of Cash's. ~ High School
---
 *You can buy any of the books on this site from Amazon USA by clicking on the book titles or images*
---
---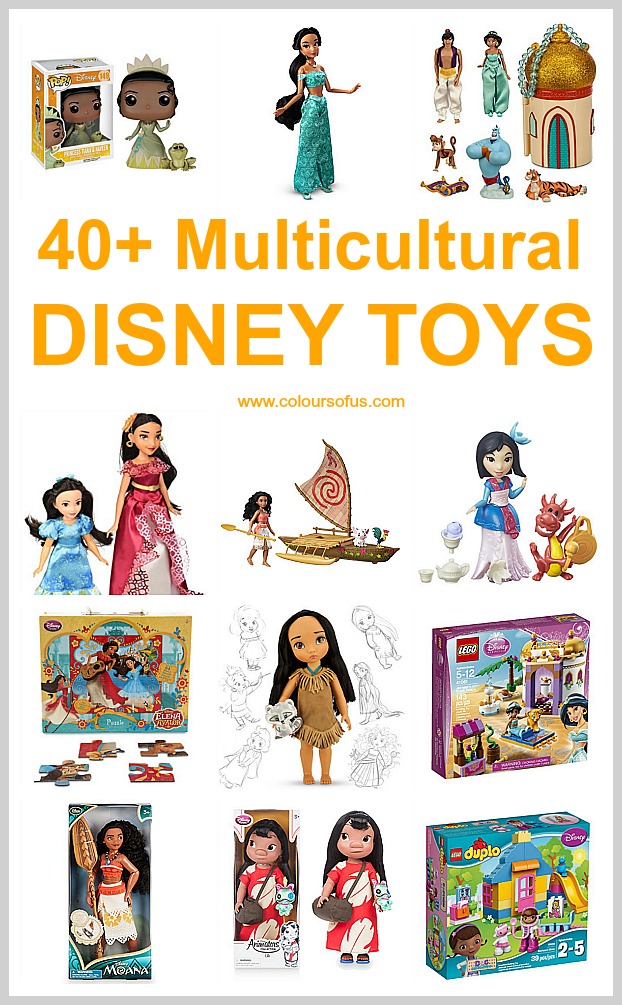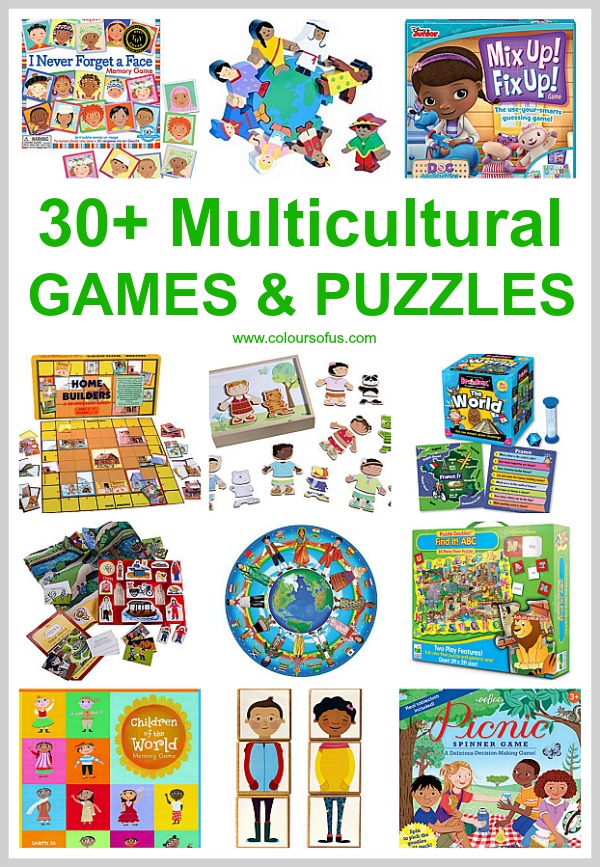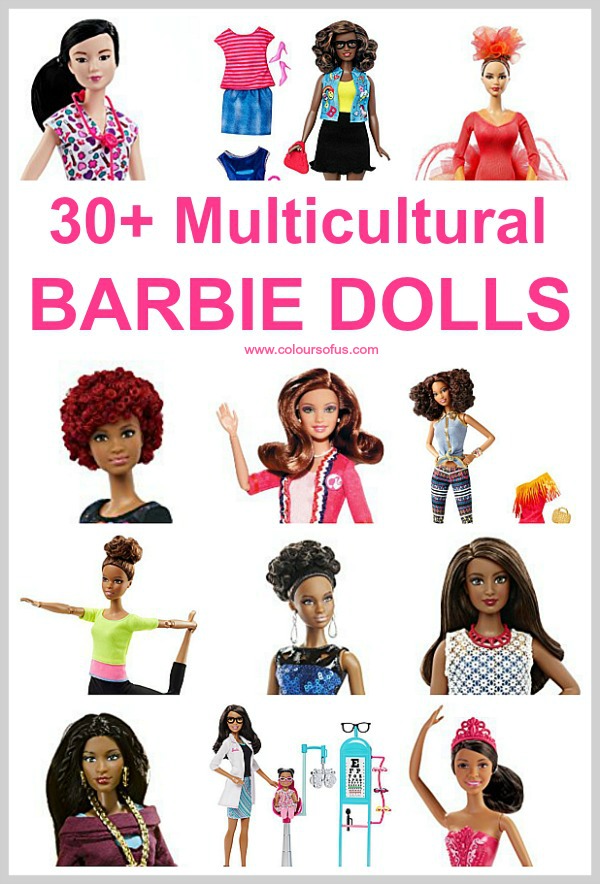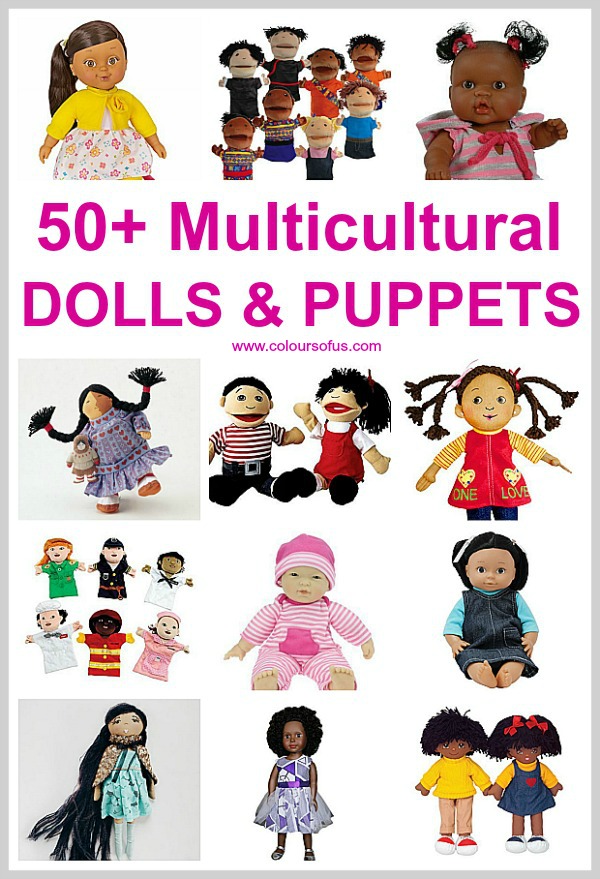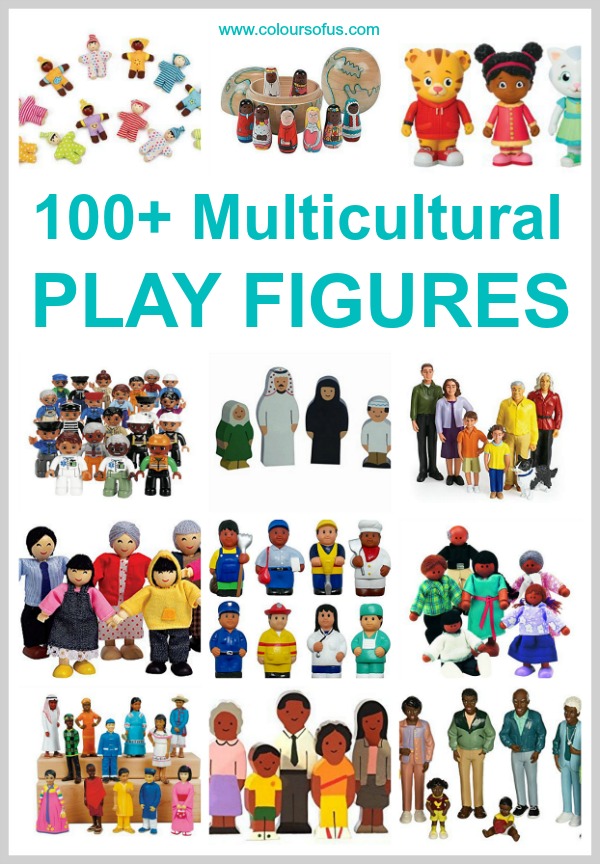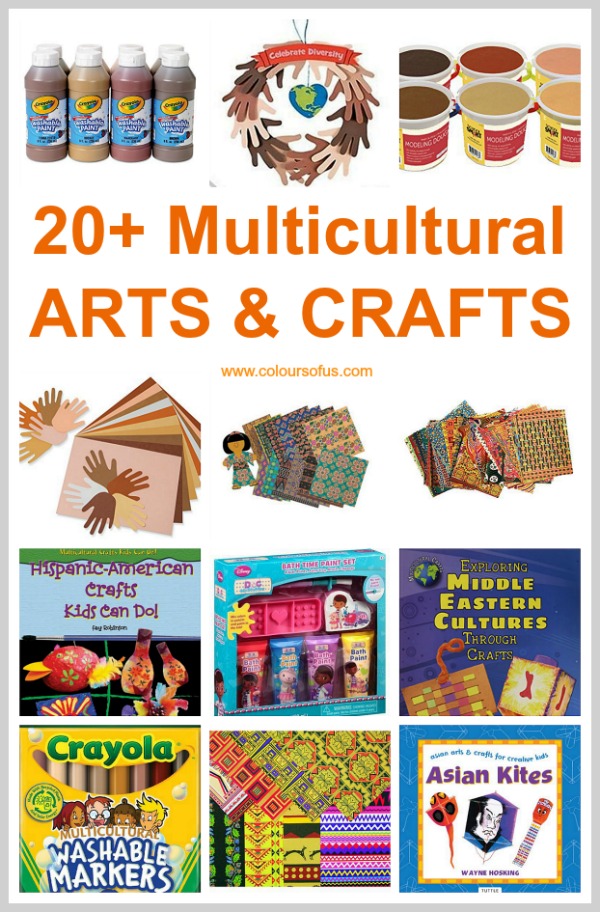 ---