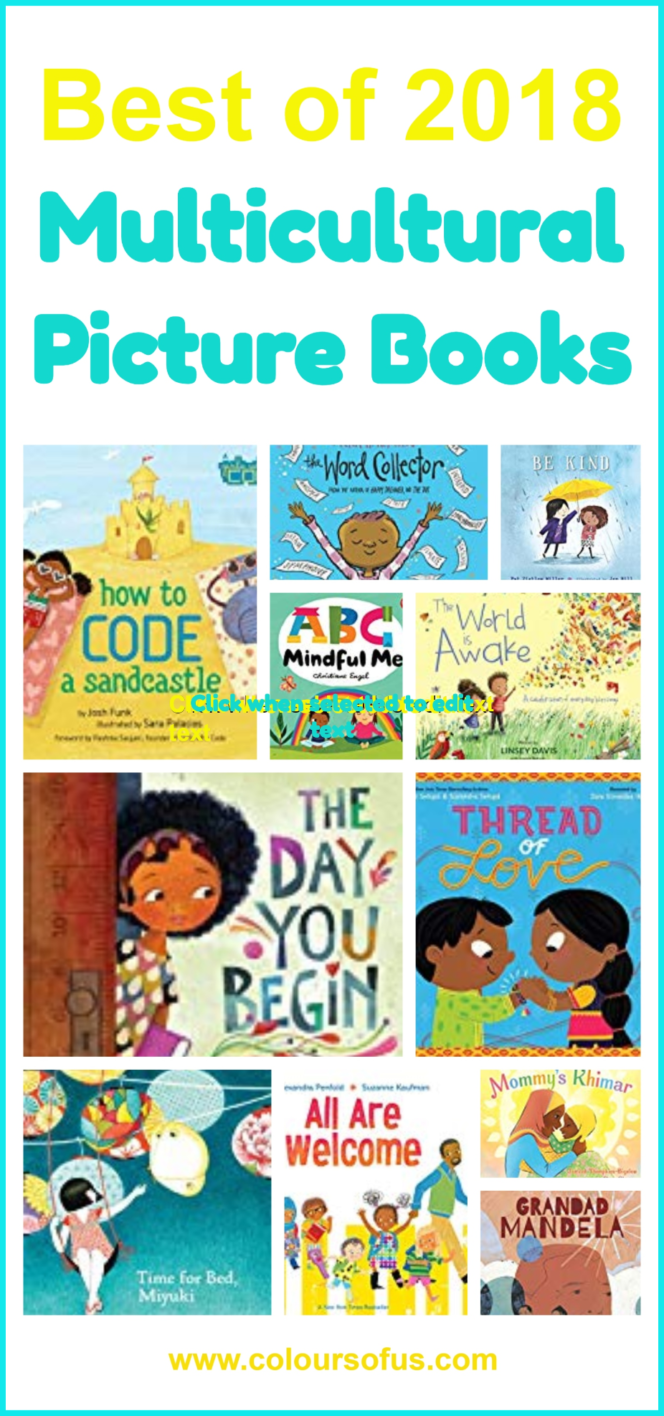 Better late than never! This list was meant to be posted before Christmas but it got longer and longer and suddenly it was mid-January… but nevermind, it is still just as relevant and has plenty of multicultural gems in it.
So take some time to browse this list of some of the best multicultural picture books of 2018!
---
The 50 Best Multicultural Picture Books of 2018
---
Babies & Toddlers
---
ABC for Me: ABC Mindful Me
by Christiane Engel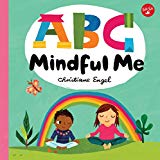 From Awareness to Compassion to Yoga, ABC Mindful Me pairs mindfulness principles with each letter of the alphabet. Featuring playful rhymes and bright illustrations of children and animals, this board book will be a hit with the tiniest readers! ~ Diverse – Babies & Toddlers
---
Dream Big, Little One
by Vashti Harrison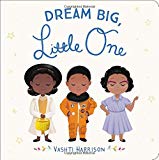 ---
Bedtime, Ted!
by Sophy Henn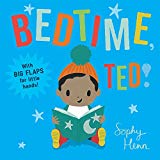 When his parent tells him it's time for bed, Ted's not ready yet! He still has something to do! Bedtime, Ted! has big flaps on each spread that reveal what that something really is. With these fun flaps and colourful illustrations, this book will be a hit with the littlest readers! ~ African – Babies & Toddlers
Also available: Let's Go, Ted!
More bedtime stories: Top 10 Multicultural Bedtime Stories for Babies & Toddlers
---
A Lullaby of Summer Things
by Natalie Ziarnik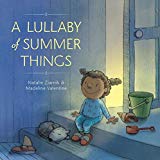 Join a loving multiracial family as they wind down from a perfect beach day. From hanging up towels, eating dinner, and getting ready for bed, each activity sparks a memory of their day: Playing catch with the dog, chasing waves, and looking at sailboats along the shore. A Lullaby of Summer Things is a warm and lyrical book that will lull your little ones to sleep nicely. ~ African – Babies & Toddlers
More books featuring multiracial families: 70+ Picture Books about Mixed Race Families
---
First Laugh–Welcome, Baby!
by Rose Ann Tahe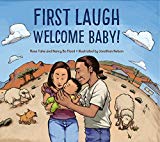 In Navajo families, the first person to make a new baby laugh hosts the child's First Laugh Ceremony. So everyone tries to elicit the joyous sound from Baby, from nima (mom) to nadi (big sister) to cheii (grandfather). First Laugh Welcome Baby introduces children to Navajo culture and traditions. Includes back matter about baby welcoming ceremonies from other cultures, from the Chinese man yue to the Hindu sanskaras and the Muslim aquiqa celebration. ~ Diverse – Babies & Toddlers
More Native American books: 32 Native American Children's Books
---
---
Preschool
---
Thread of Love
by Kabir Sehgal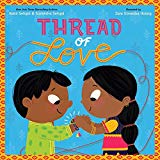 Follow three sweet siblings as they enjoy the Indian festival of Raksha Bandhan—a celebration of the special relationship between brothers and sisters. Thread of Love is a vibrant reinterpretation of the classic song Frère Jacques (Are You Sleeping) from New York Times bestselling mother/son duo Surishtha Sehgal and Kabir Sehgal. ~ Asian – Preschool
---
A World of Kindness
by Anne Featherstone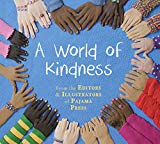 "Are you kind? Do you wait your turn? Will you help someone younger?" In a series of simple yet evocative questions, A World of Kindness asks children how they will show kindness and consideration for others. With illustrations by nine different artists, this beautiful book inspires meaningful discussion about the many ways children can positively influence the world around them. ~ Diverse – Preschool
---
The World Is Awake: A celebration of everyday blessings
by Linsey Davis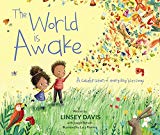 "This is the day the Lord has made./ A butterfly floats through the sun and the shade, / while dragonflies flit past the flowers and trees / and grasshoppers hop in the soft morning breeze." The World Is Awake is a lyrical, rhyming story that inspires young children to be thankful for all of God's blessings that surround us in our daily lives. ~ African – Preschool
---
Words to Love By
by Rick Warren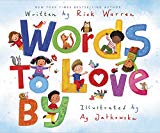 "Words may be small, but they can do BIG things. / Words can encourage. / They can bring out the best in people. / They can spread love and kindness … / and let us know we're not alone." Written by the bestselling author of The Purpose Driven Life, Rick Warren, Words To Love By explores the power of words. With charming illustrations, this inspirational book shows children how they can use words to encourage, forgive, express gratitude, heal, and love. ~ Diverse – Preschool
More books about kindness: 25 Multicultural Children's Books teaching Kindness & Empathy
---
The Word Collector
by Peter H. Reynolds
"Some people collect stamps. / Some people collect coins. / Some people collect art. / And Jerome? Jerome collected words." Follow little Jerome as he discovers the magic of the words all around him — short and sweet words, multi-syllable words, and those that sound like little songs. NY Times bestseller The Word Collector is a wonderful celebration of words and their power to connect and transform. ~ Diverse – Preschool
---
All Are Welcome
by Alexandra Penfold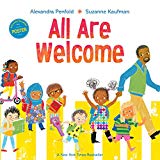 Follow a group of children through a day in their school, where everyone is welcomed with open arms. Kids in patkas, hijabs, and yarmulkes play side-by-side with friends in baseball caps and learn from each other's traditions. New York Times bestseller All Are Welcome is a warm and colourful picture book that celebrates diversity and inclusion. ~ Diverse – Preschool
---
Time for Bed, Miyuki
by Roxane Marie Galliez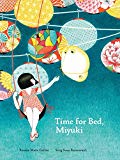 Every parent has experienced this: Just when it is bedtime, children come up with all sorts of important stuff they still need to do! For Miyuki, it is watering the vegetables, gathering snails, and building a canopy for the arrival of the Dragonfly Queen. Her patient grandfather follows along on her adventures, gently encouraging her to go to sleep. Time for Bed, Miyuki is a gorgeously illustrated story about family, nature, and love. ~ Asian – Preschool
More Asian & Asian American books: 30 Asian & Asian American Children's Books for Ages 0 to 18
---
What Is Light?
by Markette Sheppard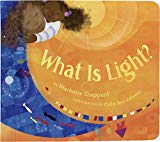 Light can be many things, from the twinkle of a faraway star to a firefly captured in a jar and a mother's love, a turtle. With lyrical text and cheerful illustrations, What Is Light? explores the special glow in everything from nature to the smiles of loved ones. ~ Diverse – Preschool
---
Goodbye Brings Hello: A Book of Firsts
by Dianne White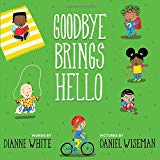 "There are many ways of letting go. / With each goodbye, a new hello." Milestones are exciting but hard, from being pushed on a swing to learning how to pump your legs yourself, from leaving the comforts of home behind to starting school. With engaging illustrations, Goodbye Brings Hello gently empowers little readers to brave life's small and big milestones. ~ Diverse – Preschool
---
Nonni's Moon
by Julia Inserro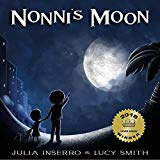 Being far away from someone you love is hard. Beanie misses her grandma badly but then she figures out a way she and Nonni can send messages back and forth…. through the moon! Nonni's Moon is a sweet bedtime story that can help kids stay connected to loved ones far away. ~ Diverse – Preschool
---
---
I Am Loved
by Nikki Giovanni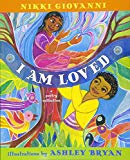 This beautiful collection of poems celebrates the importance to feel loved. With vibrant illustrations by Newbery honoree Ashley Bryan, I Am Loved sends this important message to young, old, parent, child, grandparent, and friend alike: You are loved. One page is mirrored, so young readers can see that they themselves are loved. ~ African – Preschool
More books about love: 12 Multicultural Picture Books about Love
---
Outside My Window
by Linda Ashman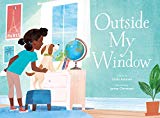 What do you see hen look out of your window? Outside My Window presents the different views children across the globe have when they look out of their windows. One child looks out over a boulevard lined with palm trees, another sees a train whistling past snow-capped mountains, and yet another waves to her father as he tends to their garden. But while their lives may seem different, there's something important that they all share. ~ Diverse – Preschool
More books about children around the world: 25 Multicultural Books About Children Around The World
---
Julián Is a Mermaid
by Jessica Love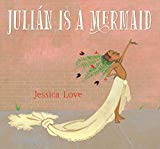 While riding the subway home with his Abuela one day, Julián is fascinated by three women spectacularly dressed up as mermaids. When he gets home, he makes his own fabulous mermaid costume: a butter-yellow curtain for his tail, the fronds of a potted fern for his headdress. But what will Abuela think? Vibrantly illustrated, Julián is a Mermaid is a heart-warming celebration of self-love, individuality and acceptance. ~ Hispanic – Preschool
---
The Big Umbrella
by Amy June Bates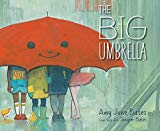 "By the front door… there is an umbrella. It is a big, friendly umbrella." It is in fact so big that there is room for everyone underneath, no matter if you are tall, plaid or hairy. With lush illustrations and simple, lyrical text, The Big Umbrella is an inspiring story about the spirit of kindness and inclusion. ~ Diverse – Preschool
More books about rain: 15 Multicultural Children's Books about Rain
---
Be Kind
by Pat Zietlow Miller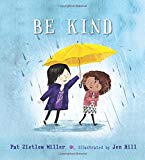 When Tanisha spills grape juice all over her new dress, her classmate wants to make her feel better and wonders what it means to be kind? From asking the new girl to play to standing up for someone being bullied, New York Times bestseller Be Kind gently explores what kindness is, and how any act, big or small, can make a difference. ~ Diverse – Preschool
---
Pink Is for Boys
by Robb Pearlman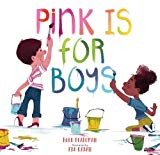 "Pink is for boys. And girls. And bows on fancy clothes."  In vibrant illustrations, Pink Is For Boys presents a myriad of colours, from the orange of a popsicle to the green of a grassy field, all the way up to the wonder of a multicoloured rainbow. Featuring a diverse group of characters, this straightforward book conveys a simple yet so important and empowering message: Colours are for everyone, regardless of gender! ~ Diverse – Preschool
---
Alma and How She Got Her Name
by Juana Martinez-Neal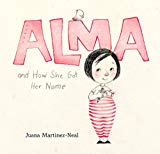 Alma Sofia Esperanza José Pura Candela thinks she has way too many names. But then her daddy tells her about the family history of her names: From Sofia, the grandmother who loved books and flowers, to Esperanza, the great-grandmother who longed to travel, and José, the grandfather who was an artist. Alma and How She Got Her Name is a gorgeously illustrated, tender story that celebrates identity, family and belonging. ~ Hispanic – Preschool
---
Super Satya Saves the Day
by Raakhee Mirchandani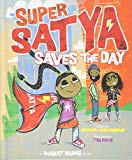 Meet Satya, a fiery Indian-American superhero, who is ready to conquer the tallest slide in Hoboken… until her mum tells her that her superhero cape is at the dry cleaner. Without her cape will she still be able to face her fears, help her friends, and be the true hero everyone knows she is? With engaging text and dynamic illustrations, Super Satya Saves The Day teaches children that they can be courageous and confident, cape or no cape. ~ Asian – Preschool
More books about superheroes: 22 Multicultural Children's Books featuring Superheroes
More books with Asian characters: 30 Asian & Asian American Children's Books for Ages 0 to 18
---
Don't Touch My Hair!
by Sharee Miller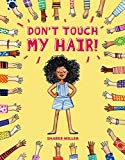 Wherever Aria goes, someone wants to touch her fluffy curls – in the streets, under the sea, in the jungle, and even in space!  She is chased by a mermaid and monkeys, and poked by aliens… until, finally, Aria has had enough!
Don't Touch My Hair
is a fun and imaginative book that encourages children to tell people not to touch their hair. 
~ African – Preschool
---
Thank You, Omu!
by Oge Mora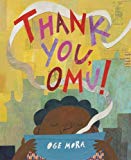 When Omu cooks her delicious stew, everyone in the neighbourhood follows their noses towards her house. And one by one, Omu offers a portion of her meal. Soon the pot is empty. Has she been so generous that she has nothing left for herself? Thank You, Omu! is a gorgeously illustrated, heartwarming story about community and generosity. ~ African – Preschool
More books about community: 12 Multicultural Children's Books about the Power of Community
---
Mommy's Khimar
by Jamilah Thompkins-Bigelow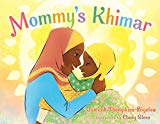 "A khimar is a flowing scarf that my mommy wears. / Before she walks out the door each day, she wraps one around her head." A young Muslim girl plays dress up with her mother's colourful headscarves, feeling her mother's love all along. Vibrantly illustrated, Mommy's Khimar is a charming picture book that promotes diversity and tolerance. ~ Diverse -Preschool
More books with Muslim characters: 20 Children's Books set in the Middle East & Northern Africa // 21 Children's Books about Ramadan and Eid// 15 Children's Books set in Pakistan
---
---
Elementary School
---
How to Code a Sandcastle
by Josh Funk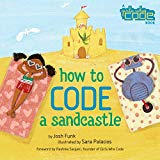 All summer, Pearl has been trying to build the perfect sandcastle, but something always got in the way, from out-of-control frisbees to mischievous pugs. On the last day of her holidays, Pearl and her robot friend use code to get the job done. Featuring a multiracial family, How To Code A Sandcastle introduces young readers to coding in a fun way. ~ African – Elementary School
More STEAM books: 50+ Multicultural STEAM Books for Children
---
Mela and the Elephant
by Dow Phumiruk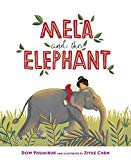 When little Mela explores the river outside her village her little boat is swept downstream into the dense jungle. She offers a crocodile, a leopard, and some monkeys prizes if they help her find her way home but the animals all snatch up their rewards without helping Mela. Eventually, an elephant shows Mela that kindness is its own reward. Mela and the Elephant is an engaging new fable that includes information on Thai traditions and language. ~ Asian – Elementary School
More Asian Books: 30 Asian & Asian American Children's Books for Ages 0 to 18
---
Imagine
by Juan Felipe Herrera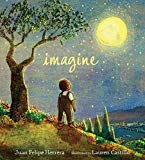 In lyrical text, Juan Felipe Herrera describes how he grew up sleeping outside, moving with his family several times, and teaching himself English to becoming the United States Poet Laureate and reading his poems aloud on the steps of the Library of Congress. If he could do all of that . . . what could you do? Imagine is a poem of endless possibility that will speak to children everywhere. ~ Hispanic – Elementary School
More poetry books: 26 Multicultural Poetry Books for Children aged 0 to 10
---
The Day You Begin
by Jacqueline Woodson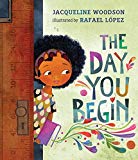 "There will be times when you walk into a room / and no one there is quite like you." Created by National Book Award winner Jacqueline Woodson and two-time Pura Belpré Illustrator Award winner Rafael López, The Day You Begin is a heartfelt and gorgeously illustrated book about being scared of a new situation and having the courage to overcome your fear and make new friends. ~ Diverse – Elementary School
---
Someone New
by Anne Sibley O'Brien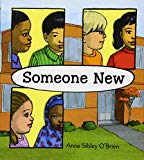 Someone New is the companion book to I'm New Here. While the latter is told from the perspective of three recent immigrants trying to adjust to a new country and school, this books tells the same story from the perspective of the students who welcome the newcomers. These two heartwarming and honest books provide a 'window' as well as a 'mirror' look at the immigration experience. ~ Diverse – Elementary School
More books about immigration: 30 Multicultural Picture Books about Immigration
---
I Walk with Vanessa
by Kerascoët
Inspired by real events, I Walk with Vanessa explores the feelings of helplessness and anger that arise when seeing a classmate treated badly, and shows how a single act of kindness can inspire a whole community to stand up to bullying. Voted "2018 Best Book that Champions Kindness" by Parents Magazine! ~ Diverse –  Elementary School
---
Shaking Things Up: 14 Young Women Who Changed the World
by Susan Hood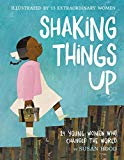 This stunning new release introduces 14 trailblazing girls and young women who changed history. From 6-year-old Ruby Bridges, who helped end segregation, to 21-year-old Maya Lin, who had to defend her right to create a war memorial, all of these girls and young women were persistent in the face of great challenges. With fresh poems and beautiful artwork, Shaking Things Up is sure to inspire young girls and boys alike. ~ Diverse – Elementary School
---
I Am Enough
by Grace Byers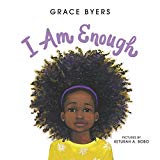 "We are all here for a purpose. We are more than enough. We just need to believe it." I Am Enough is a lyrical ode to loving who you are, respecting others, and being kind to one another. Every Black girl should have this simple yet powerful book by Empire actor and activist Grace Byers! ~ African – Elementary School
---
Ten Cents a Pound
by Nhung N. Tran-Davies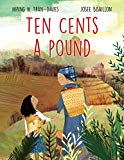 A young girl in an unnamed Asian country dreams of going to school but is afraid to leave her mother and her village behind. Her mother who works in the coffee fields encourages her to go, and each time the girl mentions a reason to stay she reminds her: "Ten cents a pound is what I'll earn." Ten Cents A Pound is a poetic and heartfelt story about love, sacrifice and overcoming obstacles. ~ Asian – Elementary School
---
Grandad Mandela
by Ambassador Zindzi Mandela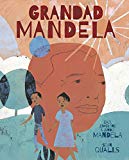 Nelson Mandela's two great-grandchildren ask their grandmother, Mandela's youngest daughter, 15 questions about their famous grandad. They learn that he was a freedom fighter who put down his weapons for the sake of peace, and who then became the President of South Africa and a Nobel Peace Prize-winner. Published in the year of what would have been his 100th birthday, Grandad Mandela is a very personal and profoundly moving portrait of the global icon of peace and forgiveness. ~ African – Elementary School
More books about Nelson Mandela: 9 Children's Books about Nelson Mandela & Desmond Tutu
More books set in South Africa: 23 Children's Books set in South Africa
---
The 5 O'Clock Band
by Troy Andrews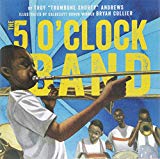 Join young Shorty on a tour of his beloved New Orleans. After letting his band down by missing rehearsal, Shorty has some serious questions about what it means to be a leader and hits the streets of New Orleans to find some answers. He meets street musicians, a favourite restaurant owner, and the famous Mardi Gras Indians, each of whom shares some wisdom about being an artist, a leader, and a friend. The 5 O'Clock Band is the companion to Caldecott Honor and Coretta Scott King Award-winning Trombone Shorty. ~ African – Elementary School
More books about Jazz: 18 Multicultural Children's Books about Jazz
---
Drawn Together
by Minh Lê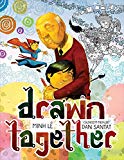 When a young boy visits his grandfather, their lack of a common language leads to confusion, frustration, and silence. But as they sit down to draw together, something magical happens: With a shared love of art and storytelling, the two form a bond that goes beyond words. With little text and vibrant illustrations, Drawn Together is a stunningly beautiful picture book about love, connection and overcoming barriers. ~ Asian – Elementary School
More books about grandparents: 40+ Multicultural Children's Books about Grandparents
---
---
Imagine!
by Raúl Colón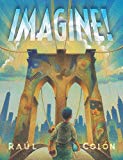 A young boy visits the Museum of Modern Art. He looks at all the artwork until one painting grabs his attention. Before long the painting comes to life and an afternoon of adventure and discovery unfolds. Imagine! is a compelling wordless picture book about the power of imagination and the passion for art. ~ Hispanic – Elementary School
---
I Am Human: A Book of Empathy
by Susan Verde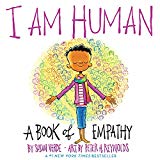 "I am human. But being human means I am not perfect. I make mistakes." Instant #1 New York Times bestseller I Am Human encourages children to see themselves as part of one big imperfect family and to make good choices by having compassion and empathy. ~ Diverse – Elementary School
Other books in the series: I Am Peace: A Book of Mindfulness // I Am Yoga
---
Mia Mayhem Is a Superhero!
by Kara West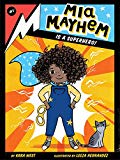 Mia Macarooney's life goes from totally ordinary to totally super when she's invited to attend the afterschool Program for In-Training Superheroes a.k.a. THE PITS!  So now the 8-year-old has to balance her regular everyday life and maintain her secret identity as she learns how to be the world's newest superhero. With easy-to-read language and engaging illustrations, Mia Mayhem Is a Superhero is a perfect chapter book for emerging readers. ~ African – Elementary School
More in the series: Mia Mayhem Learns to Fly! // Mia Mayhem Breaks Down Walls // Mia Mayhem vs. the Super Bully
---
Dreamers
by Yuyi Morales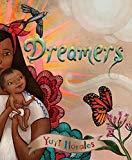 This instant NY Times bestseller is another firm favourite of 2018! In lyrical text and with the most beautiful illustrations, Dreamers tells Yuyi Morales' own immigration story. She left almost everything behind in Mexico and came to the US with her infant son in 1994. What she brought with her though were her strength, her passion, her hopes and dreams…and her stories. ~ Hispanic – Elementary School
---
She's Got This
by Laurie Hernandez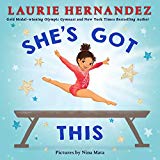 Even Olympians have to start somewhere. When Zoe sees a gymnast on TV, she realizes that gymnastics is just like flying. But when she first goes to class and falls off the balance beam, she discovers that following your dreams isn't always that easy. She's Got This by gold-medal-winning Olympic gymnast Laurie Hernandez is an inspiring picture book about never giving up on your dreams. ~ Hispanic – Elementary School
---
Ode to an Onion: Pablo Neruda and his Muse
by Alexandria Giardino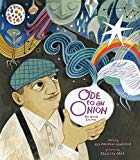 Pablo's friend Maltide takes the moody poet around her garden to gather food for their lunch. Where Pablo sees tension, darkness and sadness, Matilde sees love, light and hope. Inspired by Pablo'Neruda's famous poem, Ode to an Onion is a poetic ode to friendship, a humble vegetable and unexpected beauty. ~ Hispanic – Elementary School
---
Hey, Wall: A Story of Art and Community
by Susan Verde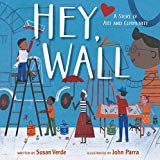 Ángel's neighbourhood bustles with life: music, dancing, laughing. But not that one big bleak wall. The young boy decides to change that and mobilizes his community for a big art project. Told in verse and stunningly illustrated, Hey Wall! is an empowering book about the power of art and community. ~ Diverse – Elementary School
More books about art: 40 Multicultural Children's Books About Fabulous Female Artists
More books about community: 12 Multicultural Children's Books about the Power of Community
---
We Are Grateful: Otsaliheliga
by Traci Sorell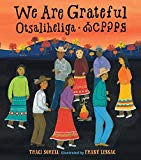 "Cherokee people say otsaliheliga to express gratitude. It is a reminder to celebrate our blessings and reflect on struggles — daily, throughout the year, and across the seasons." Beginning in the fall with the new year and ending in summer, follow a full Cherokee year of celebrations and experiences. Written by a citizen of the Cherokee Nation, We Are Grateful is a beautiful celebration of gratitude and community. ~ Diverse – Elementary School
More Native American books: 32 Native American Children's Books
---
The Girl With a Mind for Math: The Story of Raye Montague
by Julia Finley Mosca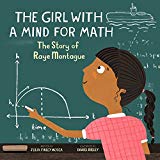 After visiting a German submarine in the early 1940s, young Raye is determined to become an engineer. Despite facing gender and racial discrimination along the way, the gifted mathematician persisted and gained her well-deserved recognition as a pioneer who changed the course of ship design forever. With rhyming text and cartoon-style illustrations, The Girl With a Mind for Math makes the remarkable story of Raye Montague accessible for young readers. Includes a complete biography, fun facts, a timeline of events, and a note from Montague herself. ~ African – Elementary School
More STEAM books: 50+ Multicultural STEAM Books for Children
---
Auntie Luce's Talking Paintings
by Francie Latour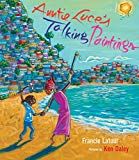 A young girl visiting her Auntie Luce in Haiti loves her paintings of the Caribbean island, from the houses tucked into the hillside, to the colourful fishing boats and the heroes who fought for the country's independence. When the girl has her own portrait painted by her aunt, she begins to see herself in a new way. Auntie Luce's Talking Paintings is a warm and vibrantly illustrated story about identity and belonging. ~ African – Elementary School
More books about the Caribbean: 36 Children's Books set in the Caribbean
---
Go Show the World: A Celebration of Indigenous Heroes
by Wab Kinew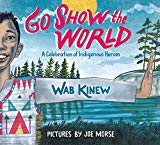 "We are people who matter, yes, it's true; now let's show the world what people who matter can do." In the form of a powerful rap song, Wab Kinew pays tribute to historic and modern-day Indigenous heroes, from Crazy Horse, Tecumseh, Sacagawea and Net-no-kwa, to former NASA astronaut John Herrington and Canadian NHL goalie Carey Price. Go Show The World is an expressively illustrated collection with an empowering message. ~ Diverse – Elementary School
More Native American books: 32 Native American Children's Books
---
Thirteen Ways of Looking at a Black Boy
by Tony Medina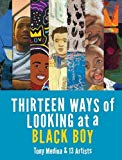 Thirteen Ways of Looking at a Black Boy presents thirteen fresh glimpses into the everyday life of Black boys, from dressing in their Sunday best to running to catch a bus, and growing up to be teachers. Each tanka poems is matched with a different artist, including some recent Caldecott and Coretta Scott King Award recipients. ~ African – Elementary School, Middle School
---
*You can buy any of the books on this site from Amazon USA, CAN or UK by clicking on the book titles or covers*
---
---